Abstract
This study heeds the call for a 'truth-telling' of injustices carried out on Aboriginal communities during the colonial acquisition of Australia as stated in the Uluru Statement from the Heart 2017. Here, we discuss the lives of eight Indigenous people buried in Normanton in north-west Queensland (QLD) who died and had their remains collected in the late 1890s as scientific specimens. The remains were later repatriated to the community before being further exposed by erosion in 2015. With the consent and participation of local traditional owners—the Gkuthaarn and Kukatj people—this assessment utilised bioarchaeological, historical and anthropological methodologies to gain a better understanding of Indigenous life and health on the Australian colonial frontier. Gkuthaarn and Kukatj people were engaged throughout the investigation, and statements throughout this piece made by them illustrate how bioarchaeology can inform on past injustices in Australia's history, bringing them into the public consciousness and aiding the transition to reconciliation through 'truth-telling'.
Résumé
La présente étude répond au cri d'appel à la vérité lancé en vertu de l'Énoncé du cœur d'Uluru de 2017 relativement aux injustices commises auprès des communautés autochtones durant l'acquisition coloniale de l'Australie. Nous y discutons de la vie de huit Autochtones enterrés à Normanton au nord-ouest du Queensland (QLD) et dont les restes furent recueillis à la fin des années 1890 comme spécimens scientifiques. Ces restes furent plus tard rapatriés dans la communauté avant d'être à nouveau exposés par l'érosion en 2015. Avec le consentement et la participation de leurs dépositaires traditionnels locaux, les peuples Gkuthaarn et Kukatj, la présente évaluation a eu recours à des méthodes bioarchéologiques, historiques et anthropologiques pour faire la lumière sur la vie et la santé des Autochtones de la zone frontière coloniale australienne. Les peuples Gkuthaarn et Kukatj ont participé à l'investigation et leurs commentaires, ici rapportés, illustrent bien la façon dont la bioarchéologie peut transformer les injustices passées de l'histoire australienne, sensibilisant le public et ouvrant la voie à la réconciliation en faisant état de la vérité.
Resumen
Este estudio retoma el llamado a dar "testimonio de la verdad" sobre las injusticias cometidas contra las comunidades aborígenes durante la adquisición colonial de Australia, como se plantea en la Declaración de Uluru desde el Corazón de 2017. Abordamos aquí las vidas de ocho personas indígenas enterradas en Normanton en el noroeste de Queensland (QLD) que murieron y cuyos restos fueron recogidos en los años 1890 como especímenes científicos. Se devolvieron los restos a la comunidad más tarde antes de quedar más expuestos por erosión en 2015. Con el consentimiento y participación de los propietarios tradicionales —los pueblos gkuthaarn y kukatj— se utilizaron metodologías bioarqueológicas, históricas y antropológicas en la evaluación para lograr un mejor entendimiento de la vida y la salud de los pueblos autóctonos de la frontera colonial australiana. Los pueblos gkuthaarn y kukatj participaron durante toda la investigación y sus declaraciones incluidas en este artículo ilustran la manera en que la bioarqueología puede proporcionar información sobre las injusticias del pasado en la historia de Australia, creando conciencia al respecto entre el público y contribuyendo a la reconciliación por medio de los 'testimonios de la verdad".
This is a preview of subscription content, log in to check access.
Access options
Buy single article
Instant access to the full article PDF.
US$ 39.95
Price includes VAT for USA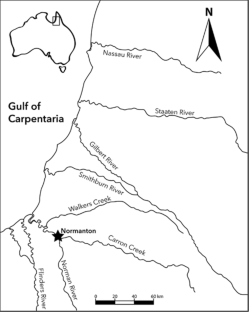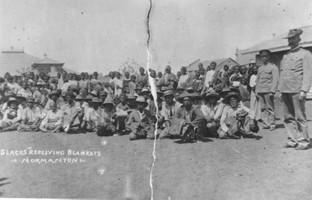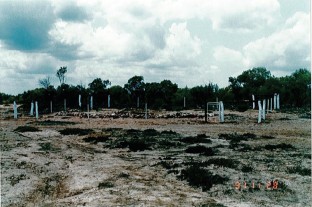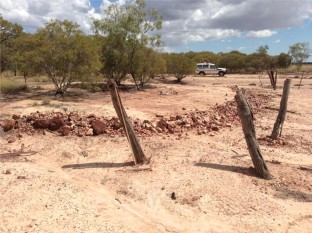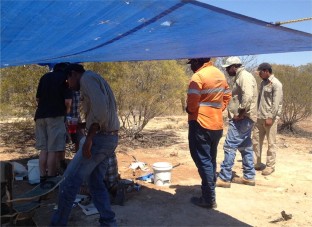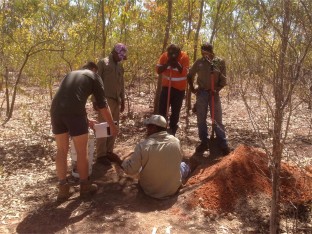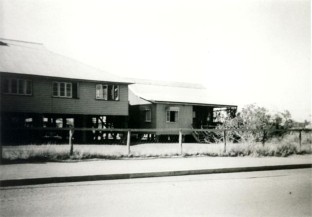 References
Atalay, S. (2006). Indigenous archaeology as decolonizing practice. American Indian Quarterly, 30(3), 280–310.

Aufderheide, A., Rodríguez-Martín, C., & Langsjoen, O. (1998). The Cambridge encyclopedia of human paleopathology (Vol. 478). Cambridge: Cambridge University Press.

Barber, M. (2013). Indigenous water values, rights and interests in the Flinders and Gilbert catchments. A technical report to the Australian Government from the CSIRO Flinders and Gilbert Agricultural Resource Assessment, part of the North Queensland Irrigated Agriculture Strategy, CSIRO Water for a Healthy Country and Sustainable Agriculture flagships, Canberra.

Berndt, R. M., & Berndt, C. H. (1988). The World of the First Australians: Aboriginal traditional life: Past and present (5th ed.). Canberra: Aboriginal Studies Press.

Black, P. (1975). Kukatj: final report [to A.I.A.S.]. Australian Institute of Aboriginal Studies document MS686, Canberra.

Black, P. (1978). The Kurtjar in recent times. Australian Institute of Aboriginal Studies, Newsletter, 9, 54–57.

Bottoms, T. (2013). Conspiracy of Silence: QLD's frontier killing times. Crows Nest: Allen and Unwin Publishers.

Breen, G. (1972). Report on field trip to western Queensland and adjacent areas, April–July 1972'. AIATSIS document MS159(8).

Breen, G. (1981). The Mayi languages of the Queensland gulf country. Canberra: Australian Institute of Aboriginal Studies.

Brothwell, D. (1981). Digging up bones: The excavation, treatment, and study of human skeletal remains. Cornell: Cornell University Press.

Brown, P. (2000). Australian Pleistocene variation and the sex of Lake Mungo 3. Journal of Human Evolution, 38(5), 743–749.

Bulleta (pseud.) (1897). Aborigines of the Gulf. Queenslander, January 23(51), 183.

Burke, H., Barker, B., Cole, N., Wallis, L. A., Davidson, I., Hatte, E., et al. (2018). The Queensland Native Police and strategies of recruitment on the Queensland frontier 1849–1901. Journal of Australian Studies, 42(3), 1–17.

Burke, H., Wallis, L., Barker, B., Tutty, M., Davidson, I., Hatte, E., et al. (2017). The homestead as fortress: Fact or folklore? Aboriginal History, 41, 151–177.

Campbell, J. (1983). Smallpox in Aboriginal Australia: 1829–31. Historical Studies, 20(81), 536–556.

Campbell, J. (2007). Invisible invaders: Smallpox and other diseases in Aboriginal Australia, 1780–1880. Carlton: Melbourne University Press.

Campbell, J., & Mardaga-Campbell, M. (1993). From micro-to nano-stratigraphy: Linking vertical and horizontal dating of archaeological deposits. In Time and space: Dating and spatial considerations in rock art research (Vol. 1, pp. 57–63). Australian Rock Art Research Association.

Capell, A. (1963). Linguistic survey of Australia. Canberra: Australian Institute of Aboriginal Studies.

Curr, E. M. (1887). The Australian Race: Its origin, languages, customs, place of landing in Australia and the routes by which it spread itself over that continent, in four volumes. Melbourne: Government Printer.

Darwin, C. (1859). On the origin of species (2nd ed.). London: John Murray.

David, B. (1991). Fern Cave, rock art and social formations: Rock art regionalisation and demographic models in south-eastern Cape York Peninsula. Archaeology in Oceania, 26(2), 41–57.

David, B. (1993). Nurrabullgin Cave: preliminary results from a pre-37,000 year old rockshelter, North Queensland. Archaeology in Oceania, 28(1), 50–54.

David, B., Armitage, R. A., Hyman, M., Rowe, M., & Lawson, E. (1999). How old is north Queensland's rock-art? A review of the evidence, with new AMS determinations. Archaeology in Oceania, 34(3), 103–120.

David, B., Roberts, R., Tuniz, C., Jones, R., & Head, J. (1997). New optical and radiocarbon dates from Ngarrabullgan Cave, a Pleistocene archaeological site in Australia: Implications for the comparability of time clocks and for the human colonization of Australia. Antiquity, 71(271), 183–188.

Donlon, D. (2008). Forensic anthropology in Australia: A brief history and review of casework. In M. Oxenham (Ed.), Forensic approaches to death, disaster and abuse (pp. 97–110). Samford: Australian Academic Press.

Dowling, P. (2017). What Charles Sturt Saw in 1830–Syphilis Beyond the Colonial Boundaries? Health and History, 19(1), 44–59.

Dubois, E. (1896). On Pithecanthropus erectus: A transitional form between man and the apes. Scientific Transactions of the Royal Dublin Society, 2(6), 1–18.

Evans, R. (2013). The Country has another past: Queensland and the History Wars. In F. Peters-Little, A. Curthoys, & J. Docker (Eds.), Passionate histories: Myth, memory and indigenous Australia (pp. 9–38). Canberra: ANU Press.

Evans, R., & Thorpe, B. (2001). Indigenocide and the massacre of Aboriginal history. Overland, 163, 21.

Fforde, C. (2014). Australia: Indigenous cultural property return. In C. Smith (Ed.), Encyclopedia of global archaeology (pp. 620–626). New York: Springer.

Griffiths, T. (1996). Hunters and collectors: The antiquarian imagination in Australia (Vol. 22). Cambridge University Press.

Griffiths, B. (2018). Deep time dreaming: Uncovering ancient Australia. Carlton: Black Inc. Publisher.

Habgood, P. (1986). The origin of the Australians: A multivariate approach. Archaeology in Oceania, 21(2), 130–137.

Hackett, C. (1975). An introduction to diagnostic criteria of syphilis, treponarid and yaws (treponematoses) in dry bones, and some implications. Virchows Archive, 368(3), 229–241.

Hackett, C. J. (1936). Boomerang legs and yaws in Australian Aborigines. Transactions of the Royal Society of Tropical Medicine and Hygiene, 30(2), 137–143.

Hillier, A. (1994). The native police under scrutiny. Journal of the Royal Historical Society of Queensland, 15(6), 279–293.

Horsfall, N. (1991). Report on Aboriginal Burials near Normanton, report compiled for the Bynoe Community Advancement Co-operative Society, Cultural Heritage Branch of the QLD Dept. Environment and Heritage, Cairns.

Huxley, T. H. (1863). Evidence as to mans place in nature. London: Williams and Norgate.

Isaacson, K., & Ford, S. (2005). Looking forward—Looking back: Shaping a shared future. In C. Smith & M. Wobst (Eds.), Indigenous archaeologies: Decolonising theory and practice (pp. 326–349). Abingdon-on-Thames: Routledge.

Jackson, G., & Smith, C. (2005). Living and learning on Aboriginal lands: decolonising archaeology. In C. Smith & M. Wobst (Eds.), Indigenous archaeologies: Decolonising theory and practice. Abingdon-on-Thames: Routledge.

Khan, K. (1993). Catalogue of the Roth Collection of Aboriginal artefacts from north Queensland, Volume 1, Items collected from Archer River, Atherton, Bathurst Head, Bloomfield River and Butcher's Hill, 1897–1901. Technical Reports of the Australian Museum, Sydney, 10, 1–205.

Kirk, R. L., & Thorne, A. (1976). The origin of the Australians. Atlantic Highlands: Humanities Press.

Kowal, E. (2018). Haunting biology: Blood, bones and the ghosts of ancestors. Draft paper.

Larsen, C. S., & Milner, G. (1994). In the wake of contact: biological responses to conquest. New York: Wiley-Liss.

Levine, P. (2013). Prostitution, race, and politics: Policing venereal disease in the British Empire. Abingdon-on-Thames: Routledge.

Lewin, R. (1984). Extinction Threatens Australian Anthropology: Moves by Aborigines to impound and rebury skeletal remains in universities and museums could end physical anthropology in Australia. Science, 225(4660), 393–394.

Littleton, J. (2005). Data quarrying in the western Riverina: a regional perspective on post-contact health, in Many Exchanges: archaeology, history, community and the work of Isabel McBryde. Monograph 11, Aboriginal History, Canberra (pp. 199–218).

Lowe, K., Cole, N., Burke, H., Wallis, L., Barker, B., Hatte, E., et al. (2018). The archaeological signature of 'ant bed' mound floors in the northern tropics of Australia: a case study on the Lower Laura (Boralga) Native Mounted Police Camp, Cape York Peninsula. Journal of Archaeological Science: Reports, 19, 686–700.

Mathews, R. H. (1899). Divisions of some Aboriginal tribes, Queensland. Votes and Proceedings of the Royal Society of New South Wales, 33, 108–114.

Mathews, R. H. (1900). The origin, organization and ceremonies of the Australian Aborigines. American Philosophical Society, 39(164), 556–578.

McMichael, A. (2001). Human frontiers, environments and disease: Past patterns, uncertain futures. Cambridge: Cambridge University Press.

Memmott, P., & Channells, G. (2004). Living on saltwater country: Southern Gulf of Carpentaria Sea Country Management, Needs and Issues. Australian National Oceans Office, Hobart (pp. 1–92).

Miller, A. G. (1890). Case of Jacksonian Epilepsy, supposed to be syphilitic, relieved by trephining. The Lancet, 135(3480), 1008–1010.

Morrison, M., McNaughton, D., & Shiner, J. (2010). Mission-based Indigenous production at the Weipa Presbyterian Mission, Western Cape York Peninsula (1932–66). International Journal of Historical Archaeology, 14(1), 86–111.

Morwood, M., & Trezise, P. (1989). Edge-ground axes in Pleistocene greater Australia: New evidence from SE Cape York Peninsula. Queensland Archaeological Research, 6, 77–90.

Oates, L. (1975). The 1973 Supplement to A Revised Linguistic Survey of Australia. Armidale: Armidale Christian Book Centre.

Pardoe, C. (2006). Becoming Australian: Evolutionary processes and biological variation from ancient to modern times. Before Farming, 1, 1–21.

Parry-Okeden, W. (1897). Report on the North Queensland Aborigines and the Native Police, with appendices. Brisbane: Government Printer.

Pascoe, L., & Seow, K. (1994). Enamel hypoplasia and dental caries in Australian Aboriginal children: Prevalence and correlation between the two diseases. Pediatric Dentistry, 16, 193.

Pickering, M., & Gordon, P. (2011). Repatriation: The end of the beginning. In D. Griffin & L. Paroissien (Eds.), Understanding Museums: Australian Museums and Museology. National Museum of Australia. nma.gov.au/research/understandingmuseums/.

Pitt Rivers Manuscript. (2014). Spencer Paper Box 1a C, Letters from James Edge Partington to Dr Walter, E. Roth, Letter C1, 09/11/1897.

QLD Historical Atlas 2018. http://www.qhatlas.com.au/content/native-police on 15/06/2017.

QLD Police Museum. Accessed https://ehive.com/collections/3606/queensland-police-museum on 01/07/2017.

QLD State Archives. Accessed Item No. PM0532. https://www.qld.gov.au/dsiti/qsa on 23/06/17.

Reynolds, H. (1974). Racial thought in early colonial Australia. Australian Journal of Politics & History, 20(1), 45–53.

Richards, J. (2008). The Secret War: A true history of Queensland's native police. Brisbane: University of Queensland Press.

Roth, W. (1897). Ethnographic studies amongst the NW central Aborigines. Cambridge: Cambridge University Press.

Roth, W. (1898). On the Aboriginals occupying the Hinterland of Princess Charlotte bay, together with a preface containing suggestions for their better protection and improvement. Report to the Commissioner of Police, Brisbane. Mitchell Library, State Library of NSW.

Roth, W. (1900). Report of the Northern protector of aboriginals for 1899, votes and proceedings. Presented to both Houses of Parliament by Command, QLD, Brisbane, Mitchell Library, State Library of NSW.

Roth, W. (1901). Annual report of the Northern protector of aboriginals for 1900. QLD Government, Brisbane, C. A. 61-1902.

Roth, W. (1902). Annual report of the Northern protector of aboriginals for 1901. QLD Government, Brisbane, C. A. 61-1903.

Sharp, L. (1939). Tribes and totemism in north-east Australia. Oceania, 9, 439–461.

Smith, C., & Jackson, G. (2006). Decolonizing indigenous archaeology: Developments from down under. American Indian Quarterly, 30(3/4), 311–349.

Smith, H. (1991). Standards of human tooth formation and dental age assessment. In M. Kelley & C. S. Larsen (Eds.), Advances in dental anthropology (pp. 143–168). Hoboken: Wiley.

Smith, L. T. (2012). Decolonizing methodologies: Research and indigenous peoples. London: Zed Book Pty.

Taçon, P. (2008). Rainbow colour and power among the Waanyi of Northwest Queensland. Cambridge Archaeological Journal, 18(2), 163–176.

Tindale, N. (1974). Aboriginal Tribes of Australia. California: University of California Press.

Truscott, M. (2006). Repatriation of Indigenous cultural property. Australian State of the Environment Committee Report, Department of the Environment and Heritage, Canberra.

Truth Newspaper, Brisbane, 1906 Sun 15 Apr: 9-11. https://trove.nla.gov.au/newspaper/title/942. Accessed February 20, 2017.

Uluru Statement from the Heart. (2017). Final Report of the Referendum Council (30 June 2017): ii, Department of the Prime minister and Cabinet, Canberra.

Webb, S. (2006). The first boat people. Human Biology, 521, 3.

Webb, S. (2009). Palaeopathology of Aboriginal Australians: Health and disease across a hunter-gatherer continent. Cambridge: Cambridge University Press.

Westaway, M. C., & Groves, C. (2009). The mark of ancient Java is on none of them. Archaeology in Oceania, 44(2), 84–95.

Wills, K. (1895). Reminiscence, Brandon Papers, OM75/75/3. Brisbane: Oxley Memorial Library.

Zimmerman, L. (2005). First be Humble: Working with Indigenous peoples and their descendant communities. In C. Smith & M. Wobst (Eds.), Indigenous archaeologies: decolonising theory and practice. Abingdon-on-Thames: Routledge.

Zimmerman, L. (2006). Liberating archaeology, liberation archaeologies, and WAC. Archaeologies, 2(1), 85–95.
Acknowledgements
The authors would like to extend our thanks to the Gkuthaarn and Kukatj people of the south-eastern Gulf Country for inviting us to carry out this study. Thank you to the Normanton Rangers for assisting with fieldwork and allowing us to use their facilities throughout the investigation. A special thank you to Phillip George, Richie Bee and Francine George for their contributions to the research. Thank you to David McGahan for assisting with excavation and documentation of the remains. Assistance was also provided by Steve Nichols and the Department of Aboriginal and Torres Straits Partnership (DATSIP). This research was funded through ARC linkage LP140100387.
Appendix 1: Overview of Skeletal Remains
Appendix 1: Overview of Skeletal Remains
Individual 1
Roth's notes indicate that this individual died in hospital. The third molars had not erupted indicating that he or she had died before reaching adulthood. The estimate based on eruption patterns indicates that this person was 15 ± 3 years of age at the time of death. The first and second maxillary molars exhibited dental caries. In the second molar, there was evidence of dental hypoplasia, suggesting that the individual underwent a period of chronic nutritional stress around the age of 3 years old.
Individual 2 (E15228)
All cranial sutures were open indicating that these remains were those of an adolescent. The maxillary teeth were all lost post-mortem. In the heavily weathered mandible, most teeth were also lost post-mortem, with the exception of three molars that demonstrated significant occlusal wear patterns, indicating it is likely that this individual subsisted on a traditional diet for much of their life. One of the molars exhibited evidence of interproximal caries, which also suggests that they subsisted on European foods. In the left parietal, there was significant trauma that had beveled edges. The poor condition of the bone and heavy weathering on one edge rendered it unclear whether this trauma was a result of surgical intervention (eg. trephination) or inflicted post-mortem. The lack of any bone remodelling on the un-eroded bone surface indicates that the trauma occurred close to the time of death and supports the suggestion that it may represent trephination.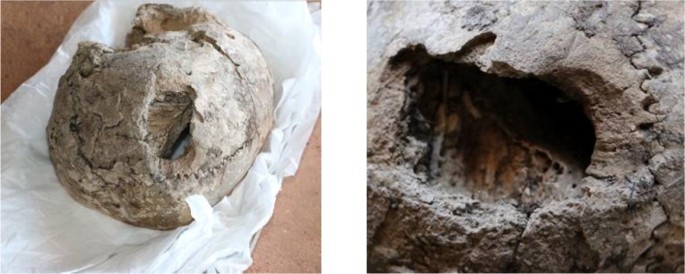 Individual 3 (E15813)
The dental eruption patterns indicated this individual was an adolescent, ~ 12 ± 2.5 years although occlusal wear was significant (Brothwell 1981: 72). A number of dental caries in the teeth in both the maxilla and mandible were identified, suggesting that a European diet was adopted for a considerable period of time. Dental hypoplasia indicated that the person had experienced nutritional stress and diseases like smallpox and syphilis are common diseases that can leave this type of physical trait in forming teeth and bone. The third molars had erupted, indicating that this individual was a teenager.
Individual 4
These remains were heavily damaged, and it was too difficult to clean the matrix around the teeth in the time available without further damaging the skeletal remains. The dentition—unerupted third molars—and suture (coronal and sagittal) development indicate this individual was also an adolescent.
Individual 5
This individual was only represented by fragmented portions of the crania, and these were in very poor condition. Based on rates or cranial suture closure, these remains are interpreted as those of an adult.
Individual 6
These very fragmented remains were those of a child. On the basis of dental/root morphology and development, the individual was considered to be between 7 and 11 years of age. Dental caries was observed indicating the individual subsisted on a largely European diet.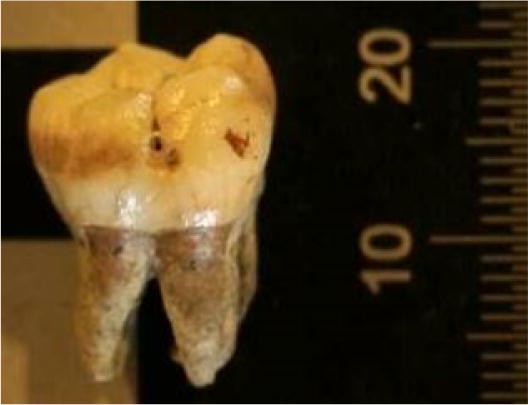 Individual 7
The surviving cranial fragments were heavily weathered, and very few teeth remained in the maxillae. The base of the cranium was lost and the mandible was absent. The third molars showed no sign of gingival eruption; however, the present dentitions were all permanent, indicating that the individual was a teenager.
Individual 8
The skeletal remains were heavily affected by erosion, with the right half of the skull absent. There is bone loss that does appear to be reminiscent of caries sicca, which is a destructive lesion associated with tertiary syphilis. The third molar was erupted, and this individual is regarded as the only adult amongst the group.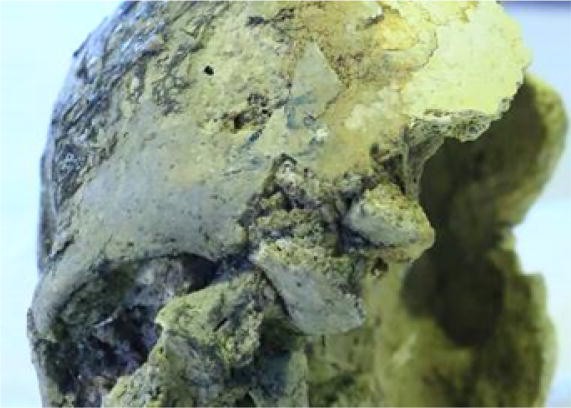 About this article
Cite this article
Adams, S., Martin, R., Phillips, S. et al. Truth-Telling in the Wake of European Contact: Historical Investigation of Aboriginal Skeletal Remains from Normanton. Arch 14, 412–442 (2018). https://doi.org/10.1007/s11759-018-9354-x
Key Words
Indigenous archaeology

Contact history

Bioarchaeology