Abstract
As new media technologies increasingly populate our toolkits, questions arise about whether archaeologists are yet even competent users of orthodox media. Prior to engaging with emerging tools, this paper takes one step back to probe the subtexts of traditional two-dimensional archaeological images. Of interest is whether the many implications of these images can be made poignant via personally manipulating and imposing upon their form and function. Influenced by the work of various playwrights, artists, anthropologists, cultural theorists, and archaeologists, this paper examines what is legitimate in our practices of picturing the past, and what it means to explicitly—perhaps illicitly—interfere with typical archaeological visuals. Via tentative experiments with assorted maps, photos and illustrations, I endeavour to turn these orthodox modes of engagement into more defiant tools of discovery and critique. Ultimately, my objective is to disrupt convention and prompt archaeologists to confront and respond to themselves (and their responsibilities to others) in their everyday interactions with media.
Résumé
Alors que les nouvelles technologies médiatiques peuplent de plus en plus nos boites à outils, des questions se posent au sujet de la compétence des archéologues à utiliser les médias *orthodoxes*. Avant de s'engager vers les outils émergents, cet article prend du recul pour enquêter sur les sous-entendus des images archéologiques bidimensionnelles traditionnelles. Je suis intéressée si les nombreuses implications de ces images peuvent être poignantes en les manipulant personnellement et imposant sur leur forme et fonction. Influencé par le travail de différents dramaturges, artistes, anthropologues, théoriciens de la culture, et archéologues, cet article examine ce qui est légitime dans nos coutumes d'imager le passé, et ce qui résulte d'interférer clairement—peut-être illicitement—avec les visuels archéologiques typiques. Par des expériences hésitantes avec diverses cartes, photos et illustrations, je tente de transformer ces modes orthodoxes de rendez-vous en outils plus pertinents de découverte et de critique. Finalement mon objectif est de perturber la convention et pousser les archéologues à s'affronter et à répondre à eux-mêmes (et leur responsabilité envers les autres) dans leur interaction quotidienne avec les médias.
Resumen
Ahora que las nuevas tecnologías de medios abundan cada vez más en nuestros kits de herramientas, surgen preguntas sobre si los arqueólogos son todavía usuarios competentes de los medios *ortodoxos*. Antes de entrar en las nuevas herramientas, este trabajo da un paso atrás para explorar los contextos de las tradicionales imágenes arqueológicas bidimensionales. Especialmente interesante es saber si las muchas implicaciones de estas imágenes pueden resultar conmovedoras con la manipulación personal y la imposición en su forma y su función. Influido por el trabajo de varios dramaturgos, artistas, antropólogos, teóricos culturales y arqueólogos, este trabajo analiza qué es legítimo en nuestras prácticas de imaginar el pasado y lo que significa explícitamente (tal vez ilícitamente) interferir en los típicos medios visuales arqueológicos. Mediante experimentos provisionales con mapas surtidos, fotos e ilustraciones, procuro convertir estos modos ortodoxos de compromiso en herramientas más osadas de descubrimiento y crítica. En última instancia, mi objetivo es acabar con las convenciones y animar a los arqueólogos a afrontar y responderse a ellos mismos (y a su responsabilidad para con otros) en sus interacciones cotidianas con los medios.
Access options
Buy single article
Instant access to the full article PDF.
USD 39.95
Price excludes VAT (USA)
Tax calculation will be finalised during checkout.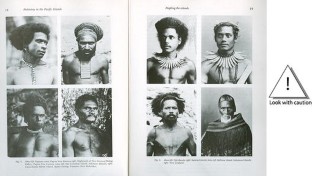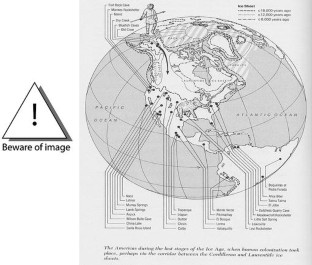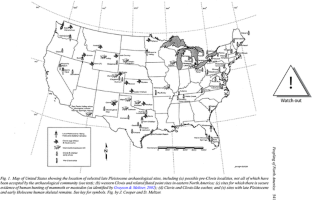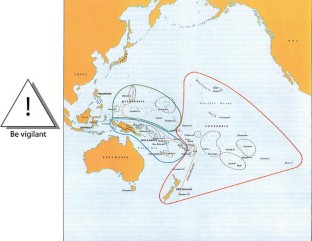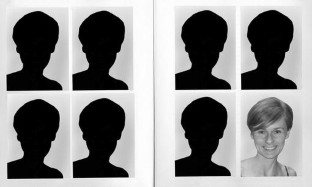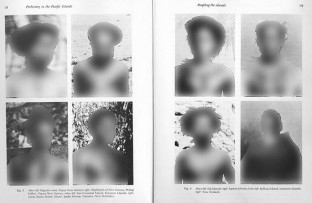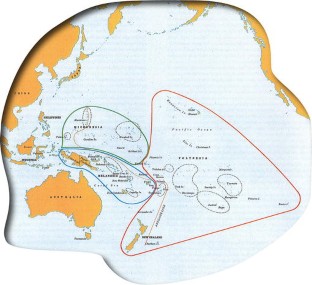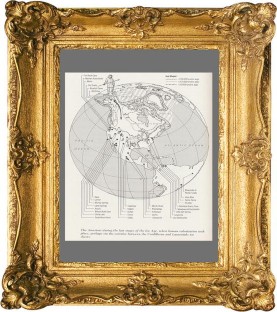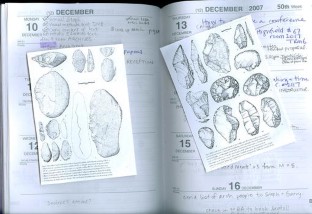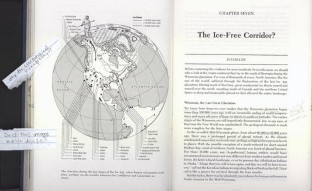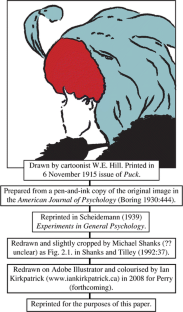 References Cited
Anderson, A., O'Connor, S. 2008. Indo-Pacific Migration and Colonization—Introduction. Asian Perspectives 47(1):1–11. doi:10.1353/asi.2008.0005.

Baigrie, B. S. (ed.) (1996) Picturing Knowledge: Historical and Philosophical Problems Concerning the Use of Art in Science, University of Toronto PressToronto.,

Bal, M. 1991. The Politics of Citation. Diacritics 21(1):25–45. doi:10.2307/465209.

Bal, M. (1996) Double Exposures: The Subject of Cultural Analysis, RoutledgeNew York.,

Barthes, R. 1977. Image, Music, Text. Trans. Stephen Heath. Fontana Press, London.

Benjamin, W. 1973. Understanding Brecht. Trans. Anna Bostock. NLB, London.

Berger, J. (1972) Ways of Seeing, British Broadcasting Corporation and Penguin BooksLondon.,

Biella, P. 1984. Theory and Practice in Ethnographic Film. Unpublished Ph.D. dissertation, Temple University, Department of Anthropology.

Biella, P. 2009. Visual Anthropology in a Time of War: Intimacy and Interactivity in Ethnographic Media. In Viewpoints: Visual Anthropologists at Work, edited by M. Strong and L. Wilder, pp. 141–179. University of Texas Press, Austin.

Boring, E. G. 1930. A New Ambiguous Figure. American Journal of Psychology 42(3):444–445. doi:10.2307/1415447.

Bradley, R. (1997) "To see is to have seen": Craft traditions in British field archaeology. In The Cultural Life of Images: Visual Representation in Archaeologypp. 62–72, edited by BL Molyneaux, RoutledgeLondon.,

Brecht, B. 1964. Brecht on Theatre: The Development of an Aesthetic. Trans. John Willett. Methuen Drama, London.

Chadha, A. 2002. Visions of Discipline: Sir Mortimer Wheeler and the Archaeological Method in India (1944–1948). Journal of Social Archaeology 2(3):378–401. doi:10.1177/146960530200200305.

Clifford, J. (1988) The Predicament of Culture: Twentieth-Century Ethnography, Literature, and Art, Harvard University PressCambridge.,

Cochrane, A., Russell, I. 2007. Visualising Archaeologies: A Manifesto. Cambridge Archaeological Journal 17(1):3–19. doi:10.1017/S0959774307000029.

Coller, M. 2007. SahulTime. http://sahultime.monash.edu.au/. Accessed 1 November 2008.

Deutsche, R. 1995. Surprising Geography. Annals of the Association of American Geographers 85(1):168–175.

Edwards, E. (ed.) (1992) Anthropology and Photography, 1860–1920, Yale University PressNew Haven, CT.,

Edwards, E. (1997) Beyond the Boundary: A Consideration of the Expressive in Photography and Anthropology. In Rethinking Visual Anthropologypp. 53–80, edited by M Banksand H Morphy, Yale University PressNew Haven, CT.,

Edwards, E. (2001) Raw Histories: Photographs, Anthropology and Museums, BergOxford.,

Evans, C. (2004) Modelling monuments and excavations. In Models: The Third Dimension of Sciencepp. 109–137, edited by S de Chadarevianand N Hopwood, Stanford University PressStanford.,

Fagan, B. M. (1987) The Great Journey: The Peopling of Ancient America, Thames and HudsonLondon.,

Fagan, B. M. (1995) Ancient North America: The Archaeology of a Continent, Thames and HudsonLondon.,

Flannery, K. V. 1982. The Golden Marshalltown: A Parable for the Archaeology of the 1980s. American Anthropologist 84:265–278. doi:10.1525/aa.1982.84.2.02a00010.

Galison, P. (2002) Images Scatter into Data. Data Gather into Images. In Iconoclash: Beyond the Image Wars in Science, Religion, Artpp. 300–323, edited by B Latourand P Weibel, MIT PressLondon.,

Gamble, C. 1997. Review of Geoffrey Irwin, The Prehistoric Exploration and Colonisation of the Pacific. Pacific Studies 20(2):144–149.

Gibson, J. J. (1979) The Ecological Approach to Visual Perception, Houghton MifflinBoston, MA.,

Goodenough, W. H. (ed.) (1996) Prehistoric Settlement of the Pacific, American Philosophical SocietyPhiladelphia, PA.,

Goodwin, C. 1994. Professional Vision. American Anthropologist 96(3):606–633. doi:10.1525/aa.1994.96.3.02a00100.

Guha, S. 2002. The Visual in Archaeology: Photographic Representation of Archaeological Practice in British India. Antiquity 76(291):93–100.

Grasseni, C. 2004. Skilled Vision. An Apprenticeship in Breeding Aesthetics. Social Anthropology 12(1):41–55. doi:10.1017/S0964028204000035.

Ingold, T. 1993. The Temporality of the Landscape. World Archaeology 25(2):152–174.

Ingold, T. (2000) The Perception of the Environment: Essays in Livelihood, Dwelling and Skill, RoutledgeLondon.,

Ingold, T. (2001) From the Transmission of Representations to the Education of Attention. In The Debated Mind: Evolutionary Psychology Versus Ethnographypp. 113–153, edited by H Whitehouse, BergOxford.,

Irwin, G. (1980) The Prehistory of Oceania: Colonization and Cultural Change. In The Cambridge Encyclopedia of Archaeologypp. 324–332, edited by A Sherratt, Cambridge University PressCambridge.,

Irwin, G. 2000. No Man is an Island: The Importance of Context in the Study of the Colonisation and Settlement of the Pacific Islands. In Australian Archaeologist: Collected Papers in Honour of Jim Allen, edited by A. Anderson and T. Murray, pp. 393–411. Coombs Academic Publishing, Australian National University, Canberra.

Kirch, P.V. and T.L. Hunt (editors) 1988. Archaeology of the Lapita Cultural Complex: A Critical Review. Thomas Burke Memorial Washington State Museum, Research Report #5. Burke Museum, Seattle.

Klein, N. (2000) No Logo: Taking Aim at the Brand Bullies, Vintage CanadaToronto.,

Lavallée, D. (1995) The First South Americans: The Peopling of a Continent from the Earliest Evidence to High Culture, University of Utah PressSalt Lake City, UT.,

Lewuillon, S. 2002. Archaeological Illustrations: A New Development in 19th Century Science. Antiquity 76(291):223–234.

Livingstone, D. N. 1998. Reproduction, Representation and Authenticity: A Rereading. Transactions of the Institute of British Geographers 23:13–19. doi:10.1111/j.0020-2754.1998.00013.x.

Lynch, M., Woolgar, S. (eds.) (1988) Representation in Scientific Practice, MIT PressCambridge, MA.,

Lyons, C. L., Papadopoulos, J. K., Stewart, L. S., Szegedy-Maszak, A. (eds.) (2005) Antiquity and Photography: Early Views of Ancient Mediterranean Sites, J Paul Getty MuseumLos Angeles, CA.,

Meltzer, D. J. (2004) Peopling of North America. In The Quaternary period in the United Statespp. 539–563, edited by A Gillespie, SC Porterand B Atwater, Elsevier ScienceNew York.,

Mitchell, W. J. T. (2005) What Do Pictures Want? The Lives and Loves of Images, University of Chicago PressChicago.,

Molyneaux, B. L. (ed.) (1997) The Cultural Life of Images: Visual Representation in Archaeology, RoutledgeLondon.,

Moser, S. (1998) Ancestral Images: The Iconography of Human Origins, Cornell University PressIthaca, NY.,

Myrone, M. (2007) The Society of Antiquaries and the Graphic Arts: George Vertue and his Legacy. In Visions of Antiquity: The Society of Antiquaries of London 1707–2007pp. 99–119, edited by S Pearce, Society of AntiquariesLondon.,

Olsen, B. 2007. Keeping Things at Arm's Length: A Genealogy of Asymmetry. World Archaeology 39(4):579–588. doi:10.1080/00438240701679643.

Pearson, M., Shanks, M. (2001) Theatre/Archaeology, RoutledgeLondon.,

Perry, S.E. 2006. Picturing Prehistory Within (and Without) Science: De-Constructing Archaeological Portrayals of the Peopling of New Territories. Unpublished MA thesis, University of Victoria, Department of Anthropology.

Perry, S.E. 2009. Sights of Invention: Deconstructing Depictions of the Earliest Colonisations of Australia and Oceania in the Academic Archaeological Literature. Archaeological Review From Cambridge 24(1):109–130.

Perry, S.E. Forthcoming. This Book has been Defaced: Experimenting with Shanks and Tilley's Red and Black Texts as Creative Modes of Engagement. In Fragmenting Archaeology, or Taking a Leaf Out of Shanks and Tilley's Book, edited by J. Dixon. BAR, Contemporary and Historical Archaeology Series, Oxford.

Perry, S.E. In prep. The Archaeological Eye: Visualisation and the Institutionalisation of Academic Archaeology in Britain. Forthcoming PhD thesis, University of Southampton, Department of Archaeology.

Piggott, S. 1965. Archaeological Draughtsmanship: Principles and Practice, Part I: Principles and Retrospect. Antiquity 39:165–176.

Pink, S. (2001) Doing Visual Ethnography: Images, Media and Representation in Research, SageLondon.,

Renfrew, C. (2003) Figuring It Out: The Parallel Visions of Artists and Archaeologists, Thames and HudsonLondon.,

Rose, G. (2001) Visual Methodologies: An Introduction to the Interpretation of Visual Materials, SageLondon.,

Rose, G. 2003. On the Need to Ask How, Exactly, is Geography 'Visual'? Antipode 35(2):212–221. doi:10.1111/1467-8330.00317.

Ryan, J. R. 2003. Who's Afraid of Visual Culture? Antipode 35(2):232–237. doi:10.1111/1467-8330.00320.

Scheidemann, N. V. (1939) Experiments in General Psychology, University of Chicago PressChicago.,

Schneider, A. (2006) Appropriations. In Contemporary Art and Anthropologypp. 29–51, edited by A Schneiderand C Wright, BergOxford.,

Schneider, A. 2008. Three Modes of Experimentation with Art and Ethnography. Journal of the Royal Anthropological Institute 14:171–194. doi:10.1111/j.1467-9655.2007.00484.x.

Schneider, A., Wright, C. (2006) The Challenge of Practice. In Contemporary Art and Anthropologypp. 1–27, edited by A Schneiderand C Wright, BergOxford.,

Shanks, M. (1997) Photography and Archaeology. In The Cultural Life of Images: Visual Representation in Archaeologypp. 73–107, edited by BL Molyneaux, RoutledgeLondon.,

Shanks, M. (2007a) Digital Media, Agile Design, and the Politics of Archaeological Authorship. In Archaeology and the Mediapp. 273–289, edited by T Clackand M Brittain, Left Coast PressWalnut Creek.,

Shanks, M. 2007b. Symmetrical Archaeology. World Archaeology 39(4):589–596. doi:10.1080/00438240701679676.

Shanks, M., Tilley, C. (1992) Re-Constructing Archaeology: Theory and Practice 2nd, Routledge London.,

Smiles, S. 2007. The Art of Recording. In Making History: Antiquaries in Britain 1707-2007, pp. 123–140. Royal Academy of Arts, London.

Smiles, S., Moser, S. (eds.) (2005) Envisioning the Past: Archaeology and the Image, BlackwellMalden.,

Sontag, S. (1977) On Photography, PicadorNew York.,

Sullivan, G. (2005) Art Practice as Research: Inquiry in the Visual Arts, SageThousand Oaks, CA.,

Surovell, T. A. 2003. Simulating Coastal Migration in New World Colonization. Current Anthropology 44(4):580–591. doi:10.1086/377651.

Terrell, J. (1986) Prehistory in the Pacific Islands: A Study of Variation in Language, Customs, and Human Biology, Cambridge University PressCambridge.,

Thornes, J. E. 2004. The Visual Turn and Geography (Response to Rose 2003 Intervention). Antipode 36(5):787–794. doi:10.1111/j.1467-8330.2004.00452.x.

Tilley, C., Hamilton, S., Bender, B. 2000. Art and the Re-Presentation of the Past. Journal of the Royal Anthropological Institute 6:35–62.

Trigger, B. G. (2006) A History of Archaeological Thought 2nd, Cambridge University PressCambridge.,

Van Aelst, K. 2007. Apple Globe, digital C-print, 16 × 20. http://www.kevinvanaelst.com/photoapple.html. Accessed 1 November 2008.

Vilches, F. 2007. The Art of Archaeology: Mark Dion and his Dig Projects. Journal of Social Archaeology 7(2):199–223. doi:10.1177/1469605307077480.

Webmoor, T. 2007. What About 'One More Turn After The Social' in Archaeological Reasoning? Taking Things Seriously. World Archaeology 39(4):563–578. doi:10.1080/00438240701679619.

Webmoor, T., Witmore, C. 2008. Things are Us! A Commentary on Human/Things Relations Under the Banner of a 'Social' Archaeology. Norwegian Archaeological Review 41(1):53–70. doi:10.1080/00293650701698423.

Witmore, C. 2007. Symmetrical Archaeology: Excerpts of a Manifesto. World Archaeology 39(4):546–562. doi:10.1080/00438240701679411.
Acknowledgements
This paper is testimony to the power of interdisciplinary research, in the sense that it has been—and continues to be—crucially shaped in interactions with both archaeologists and visual, social and biological anthropologists. I owe much to Jonathan Marion, Peter Biella and the participants of the Society for Visual Anthropology Special Event Sessions at the 2007 American Anthropological Association meeting in Washington, DC. Several of the disruptive strategies at the heart of this essay were developed out of ideas worked through at these sessions. I am particularly grateful for the support of Krysta Ryzewski and the convenors of the Experience, Modes of Engagement, Archaeology session at the 6th World Archaeological Congress in Dublin, Ireland. Session participants Colleen Morgan and Sarah May provided especially meaningful feedback on my approach, as did two reviewers of this article. I am indebted to the Social Sciences and Humanities Research Council of Canada, the University of Southampton and the Higher Education Funding Council for England who have helped to fund aspects of my research. I extend many thanks to Brian Fagan, John Terrell and the publishers who so generously allowed me to reproduce—and manipulate—their images. More than anything, I appreciate the insights of Stephanie Moser and the continuous encouragement and artistic motivation of Ian Kirkpatrick.
About this article
Cite this article
Perry, S. Fractured Media: Challenging the Dimensions of Archaeology's Typical Visual Modes of Engagement. Arch 5, 389–415 (2009). https://doi.org/10.1007/s11759-009-9114-z
Received:

Accepted:

Published:

Issue Date:

DOI: https://doi.org/10.1007/s11759-009-9114-z
Keywords
Archaeological visualisation

Two-dimensional representation

Enskilment

Modes of engagement