Zusammenfassung
Die Unterbringung in einer Entziehungsanstalt gemäß § 64 StGB ist eine Variante des forensischen Maßregelvollzugs für Täter mit einer Suchtproblematik. Die kindliche Aufmerksamkeitsdefizit-Hyperaktivitätsstörung (ADHS) verdient in diesem Zusammenhang insofern besondere Beachtung, als sie nach zahlreichen Studien im langfristigen Verlauf für die Entwicklung delinquenten Verhaltens als auch von Suchtproblemen von erheblicher Bedeutung ist.
Im Rahmen der Essener Evaluationsstudie schätzte sich ein großer Teil der einbezogenen Patienten zu einem frühen Zeitpunkt der Unterbringung hinsichtlich entsprechender Probleme ein (n = 291). Auf der Basis dieser Einschätzungen wurden 2 Extremgruppen gebildet: Patienten ohne Hinweise und solche mit erheblichen Hinweisen auf eine ADHS in der Vorgeschichte. Es fanden sich viele Zusammenhänge mit Verlaufsmerkmalen und Einschätzungen durch die Behandler. Der Beitrag diskutiert, wie die Problematik ADHS in der Behandlung berücksichtigt werden kann, und ob in Einzelfällen spezifische medikamentöse Hilfestellungen in Betracht kommen.
Abstract
In Germany, offenders with a substance use disorder (SUD) may be sentenced to compulsory addiction treatment in forensic psychiatric departments (§ 64 of the German Penal Code). In this context, adult attention-deficit hyperactivity disorder (ADHD) is a major issue, as (childhood) ADHD is a risk factor for both delinquency and SUD and as (adult) ADHD is expected to predict more problems during treatment and worse outcomes. In the Essen evaluation study of forensic addiction treatment, 291 patients completed a number of questionnaires in the beginning of treatment, were assessed by staff and followed up during treatment and over a period of more than 3 years after discharge. Based on these estimations two subgroups of patients, without indications (n = 79) and with clear signs of ADHD (n = 51), were compared and revealed expected differences; however, differences regarding outcome and recidivism were moderate: on average ADHD subjects received longer prison sentences in the time at risk than non-ADHD subjects (p < 0.05). The paper discusses the pros and cons of administering drugs, such as methylphenidate in addition to the standard treatment. These may stabilize the benefits of the psychosocial treatment in specific cases.
Access options
Buy single article
Instant access to the full article PDF.
US$ 39.95
Tax calculation will be finalised during checkout.
Subscribe to journal
Immediate online access to all issues from 2019. Subscription will auto renew annually.
US$ 117.18
Tax calculation will be finalised during checkout.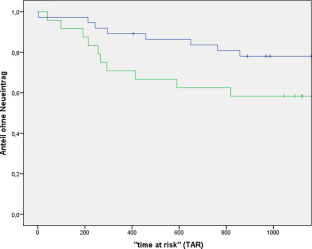 Literatur
Agrawal A, Scherrer JF, Grant JD, Sartor CE, Pergadia ML, Duncan AE, Madden PAF, Haber JR, Jacob T (2010) The effects of maternal smoking during pregnancy on offspring outcomes. Prev Med 50:13–18

Bagwell CL, Molina BSG, Pelham WE, Hoza B (2001) Attention-deficit hyperactivity disorder and problems in Peer relations: predictions from childhood to adolescence. J Am Acad Child Adolesc Psychiatry 40(11):1285–1292

Berman AH, Bergman H, Palmstierna T, Schlyter F (2005) Evaluation of the drug use disorders identification test (DUDIT) in criminal justice and detoxification settings and in a swedish population sample. Eur Addict Res 11:22–31

Biederman J, Wilens T, Mick E, Spencer T, Faraone SV (1999) Pharmacotherapy of attention-deficit/hyperactivity disorder reduces risk for substance use disorder. https://pediatrics.aappublications.org/content/104/2/e20. Zugegriffen: 20. März 2019

Bizzarri JV, Rucci P, Sbrana A, Gonnelli C, Massei GJ, Ravani L, Girelli M, Dell'Osso L, Cassano GB (2007) Reasons for substance use and vulnerability factors in patients with substance use disorder and anxiety or mood disorders. Addict Behav 32(2):384–391

Borchard-Tuch C (2007) ADHS – Sucht als Selbstmedikation. https://www.pharmazeutische-zeitung.de/ausgabe-062007/sucht-als-selbstmedikation/. Zugegriffen: 20. März 2019

Burger P, Goecke T, Fasching P, Moll G, Heinrich H, Beckmann M, Kornhuber J (2011) Einfluss des mütterlichen Alkoholkonsums während der Schwangerschaft auf die Entwicklung von ADHS beim Kind. Fortschr Neurol Psychiatr 79(9):500–506

Döpfner M, Breuer D, Wille N, Erhart M, Ravens-Sieberer U (2008) How often do children meet ICD-10/DSM-IV criteria of attention deficit-/hyperactivity disorder and hyperkinetic disorder? Eur Child Adolesc Psychiatry 17:59–70

Döpfner M, Lehmkuhl G, Steinhausen HC (2006) KIDS 1 – Aufmerksamkeitsdefizit- und Hyperaktivitätsstörung (ADHS). Hogrefe, Göttingen, Bern, Wien (v. a. 112–116)

Ebert D, Krause J, Roth-Sackenheim C (2003) ADHS im Erwachsenenalter – Leitlinien auf der Basis eines Expertenkonsensus mit Unterstützung der DGPPN. Nervenarzt 74(10):939–946

Emilsson B, Gudjonsson G, Sigurdsson JF, Baldursson G, Einarsson E, Olafsdottir H, Young S (2011) Cognitive behaviour therapy in medication-treated adults with ADHD and persistent symptoms: a randomized controlled trial. BMC Psychiatry 11:116–119

Engel J, Schläfke D (2012) ADHS in einer Entziehungsmaßregel. Nervenheilkunde 31:42–47

Frölich M, Lehmkuhl G (2006) Epidemiologie und pathogenetische Aspekte von Substanzmissbrauch und Abhängigkeit bei ADHS. Sucht 52:367–375

Grieger L, Hosser D (2012) Attention deficit hyperactivity disorder does not predict criminal recidivism in young adult offenders: Results from a prospective study. Int J Law Psychiatry 35:27–34

Heilmann M, Scherbaum N (2009) Zur Epidemiologie des Drogenkonsumes in Deutschland. Forens Psychiatr Psychol Kriminol 3:276–286

Hellenthal P, Philipp F, Rösler M, Retz W (2017) ADHS, Antisoziale Persönlichkeitsstörung und Delinquenz – Ergebnisse eines 14-Jahre Follow-ups ehemaliger jugendlicher Straftäter. In: Müller JL et al (Hrsg) EFPPP Jahrbuch 2017. MWV, Berlin, S 11–20

Klein RG, Mannuzza S, Olazagasti MAR, Roizen E, Hutchison JA, Lashua EC, Castellanos FX (2012) Clinical and functional outcome of childhood attention-deficit/hyperactivity disorder 33 years later. Arch Gen Psychiatry 69(12):1295–1303

Koesters M, Becker T, Kilian R, Fegert JM, Weinmann S (2009) Limits of meta-analysis: methylphenidate in the treatment of adult attention-deficit hyperactivity disorder. J Psychopharmacol (Oxf) 23:733–744

Küfner H, Duwe A, Schumann J, Bühringer G (2000) Prädiktion des Drogenkonsums und der Suchtentwicklung durch Faktoren in der Kindheit: Grundlagen und Ergebnisse einer empirischen Studie. Sucht 46(1):32–53

Leupold H, Hein J, Huss M (2006) Methylphenidat und Suchtentwicklung. Sucht 52:395–403

Lichtenstein P, Halldner L, Zetterqvist J, Sjölander A, Serlachius E, Fazel S, Långström N, Larsson H (2012) Medication for attention deficit—hyperactivity disorder and criminality. New Eng J Med 367:2006–2014

Loeber R, Burke JD, Lahey BB, Winters A, Zera M (2000) Oppositional defiant and conduct disorder: a review of the past 10 years, part I. J Am Acad Child Adolesc Psychiatry 39:1468–1484

Millenet S, Hohmann S, Poustka L, Petermann F, Banaschewski T (2013) Risikofaktoren und frühe Vorläufersymptome der Aufmerksamkeitsdefizit‑/Hyperaktivitätsstörung (ADHS). Kindh Entwickl 22(4):474–492

Mohr-Jensen C, Steinhausen HC (2016) A meta-analysis and systematic review oft the risks associated with childhood attention-deficit hyperactivity disorder on long-term outcome of arrests, convictions, and incarcarations. Clin Psychol Rev 48:32–42

Novaco RW (1994) Anger as risk factor for violence among the mentally disordered. In: Monahan J, Steadman HJ (Hrsg) Violence and mental disorder. University of Chicago Press, Chicago, S 21–59

Querengässer J, Hoffmann K, Ross T (2014) Prädiktoren der Behandelbarkeit nach § 64 StGB aus Therapeutensicht. Sucht 60(5):261–268

Riedemann C, Berthold D (2019) Deutschlandweite Stichtagserhebung im Maßregelvollzug gemäß § 64 StGB, 2017. http://www.mrvzn-badrehburg.niedersachsen.de. Zugegriffen: 15. Mai 2019

Rösler M, Retz W (2006) Die Aufmerksamkeitsdefizit-/Hyperaktivitätsstörung. Z Psychiatr Psych Ps 54(2):77–86

Rösler M, Retz W (2008) ADHS, Antisoziale Persönlichkeitsstörung und Delinquenz. Welche Zusammenhänge sind erkennbar? Z Psychiatr Psychol Psychother 56(2):121–132

Rösler M, Retz W, Retz-Junginger P, Hengesch G, Schneider M, Supprian T, Schwitzgebel P, Pinhard K, Dovi-Akue N, Wender P, Thome J (2004) Prevalence of attention deficit-/hyperactivity disorder (ADHD) and comorbid disorders in young male prison inmates. Eur Arch Psychiatry Clin Neurosci 254:365–371

Rostain AL, Ramsay JR (2006) A combined treatment approach for adults with attention-deficit/hyperactivity disorder: results of an open study of 43 patients. J Atten Disord 10:150–159

Rutter M, Roy P, Kreppner J (2002) Institutional care as a risk factor for inattention/overactivity. In: Sandberg S (Hrsg) Hyperactivity and attention disorders of childhood, 2. Aufl. Cambridge University Press, Cambridge, S 417–434

Saunders JB, Aasland OG, Barbor TF, De la Fuente JR, Grant M (1993) Development of the alcohol use disorders identification test (AUDIT): WHO collaborative project on early detection of persons with harmful alcohol consumption-II. Addiction 88(6):791–804

Schalast N (2019) Ergebnisse der Essener Evaluationsstudie. In: Schalast N (Hrsg) Straffällige mit Suchtproblemen. Pabst Science Publishers, Lengerich, S 29–150

Schalast N, Redies M, Collins M, Stacey J, Howells K (2008) EssenCES, a short questionnaire for assessing the social climate of forensic psychiatric wards. Crim Behav Ment Health 18(1):49–58

Schalast N, Steffen M, Boateng S (2013) Essener Evaluation der Unterbringung in der Entziehungsanstalt – ein Zwischenbericht. Forens Psychiatr Psychol Kriminol 7(2):94–104

Schmidt S, Petermann F (2008) Entwicklungspsychopathologie der ADHS. Z Psychiatr Psychol Psychother 56(4):265–274

Schmidt S, Brücher K, Petermann F (2006) Komorbidität der Aufmerksamkeitsdefizit‑/Hyperaktivitätsstörung (ADHS) im Erwachsenenalter. Perspektiven für die Diagnostik mit dem Screeningverfahren BAS-E. Z Psychiatr Psychol Psychother 54:123–132

Schwenck C, Walitza S, Warnke A (2007) Komorbide Störungen bei ADHS im Kindes- und Jugendalter. In: Freitag CM, Retz W (Hrsg) ADHS und komorbide Störungen, 1. Aufl. Kohlhammer, Stuttgart, S 28–36

Stieglitz RD, Hofecker Fallahpour M (2010) ADHS bei Adoleszenten und Erwachsenen. Pädiatrie 2(10):27–31

Sucksdorff M, Lehtonen L, Chudal R (2016) Frühgeburt und geringes fetales Wachstum erhöhen das ADHS-Risiko. Neonatol Scan 5:23–24

Thapar A, Rice F, Hay D, Boivin J, Langley K, van den Bree M, Rutter M, Harold G (2009) Prenatal smoking might not cause attention-deficit/hyperactivity disorder: evidence from a novel design. Biol Psychiatry 66:722–727

Tyrer P, Coombs N, Ibrahimi F, Mathilakath A, Bajaj P, Ranger M, Rao B, Din R (2007) Critical developments in the assessment of personality disorder. Br J Psychiatry 190(49):s51–s59

Wetter C (2015) Prävalenz der Aufmerksamkeitsdefizit‑/Hyperaktivitätsstörung (ADHS) bei Patienten, die gemäß § 64 StGB in einer forensischen Klinik untergebracht sind. Universität des Saarlandes, Saarbrücken (Doctoral dissertation)

Wilens TE, Martelon M, Joshi G, Bateman C, Freid R, Petty C, Biederman J (2011) Does ADHD predict substance-use disorders? J Am Acad Child Adolesc Psychiatry 50(6):543–553

Young S, Gudjonsson GH (2006) ADHS symptomatology and its relationship with emotional, social and delinquency problems. Psychol Crime Law 12(5):463–471

Young S, Thome J (2011) ADHD and offenders. World J Biol Psychiatry 12(1):124–128

Young SJ, Ross RR (2007) R&R2 for ADHD youths and adults: a prosocial competence training program. Cognitive Centre of Canada, Ottawa

Young S, Gudjonsson G, Ball S, Lam J (2003) Attention deficit hyperactivity disorder in personality disordered offenders and the association with disruptive behavioural problems. J Forens Psychiatry Psychol 14:491–505
Ethics declarations
Interessenkonflikt
M. Frey, N. Leygraf und N. Schalast geben an, dass kein Interessenkonflikt besteht.
About this article
Cite this article
Frey, M., Leygraf, N. & Schalast, N. ADHS als Problem und Thema der Behandlung in der Entziehungsanstalt. Forens Psychiatr Psychol Kriminol 13, 239–250 (2019). https://doi.org/10.1007/s11757-019-00545-4
Received:

Accepted:

Published:

Issue Date:
Schlüsselwörter
Forensische Suchtbehandlung

Hyperaktivitätsstörung

Katamnesestudie

Gematchte Kontrollgruppe

Medikation
Keywords
Substance abusing offenders

Compulsary drug treatment

Matched control sample

Follow up survey

Medication