Abstract
A congenital left coronary artery anomaly originating from the right aortic sinus is a rare congenital defect associated with the risk of sudden death in young individuals. In most cases, the proximal portion of the anomalous left coronary artery exists between the ascending aorta and pulmonary trunk, and it has an intramural aortic course; this could critically impair the left coronary flow owing to compression of the anomalous left main trunk between the great vessels during exercise. Herein, we report a 14-year-old boy who experienced cardiac collapse due to an acute myocardial infarction after long-distance running. After resuscitation using percutaneous cardiopulmonary support, computed tomography and coronary angiography revealed an anomalous origin of the left main coronary artery in the right sinus of Valsalva and a proximal course between the aorta and pulmonary trunk. The patient was successfully treated using an unroofing procedure of the intramural left coronary artery.
Access options
Buy single article
Instant access to the full article PDF.
USD 39.95
Price excludes VAT (USA)
Tax calculation will be finalised during checkout.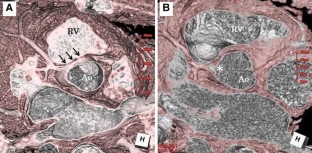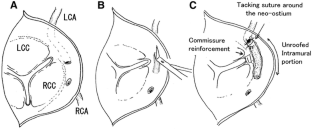 References
Taylor AJ, Rogan KM, Virmani R. Sudden cardiac death associated with isolated congenital coronary artery anomalies. J Am Coll Cardiol. 1992;20:640–7.

Basso C, Maron BJ, Corrado D, Thiene G. Clinical profile of congenital coronary artery anomalies with origin from the wrong aortic sinus leading to sudden death in young competitive athletes. J Am Coll Cardiol. 2000;35:1493–501.

Bartoli CR, Wead WB, Giridharan GA, Prabhu SD, Koenig SC, Dowling RD. Mechanism of myocardial ischemia with an anomalous left coronary artery from the right sinus of Valsalva. J Thorac Cardiovasc Surg. 2012;144:402–8.

Mustafa I, Gula G, Radley-Smith R, Durrer S, Yacoub M. Anomalous origin of the left coronary artery from the anterior aortic sinus: a potential cause of sudden death. Anatomic characterization and surgical treatment. J Thorac Cardiovasc Surg. 1981;82:297–300.

Maron BJ. Sudden death in young athletes. N Engl J Med. 2003;349:1064–75.

Pelliccia A. Congenital coronary artery anomalies in young patients: new perspectives for timely identification. J Am Coll Cardiol. 2001;37:598–600.

Taylor AJ, Byers JP, Cheitlin MD, Virmani R. Anomalous right or left coronary artery from the contralateral coronary sinus: "high-risk" abnormalities in the initial coronary artery course and heterogeneous clinical outcomes. Am Heart J. 1997;133:428–35.

Kaushal S, Backer CL, Popescu AR, Walker BL, Russell HM, Koenig PR, et al. Intramural coronary length correlates with symptoms in patients with anomalous aortic origin of the coronary artery. Ann Thorac Surg. 2011;92:986–91.

Erez E, Tam VK, Doublin NA, Stakes J. Anomalous coronary artery with aortic origin and course between the great arteries: improved diagnosis, anatomic findings, and surgical treatment. Ann Thorac Surg. 2006;82:973–7.

Mainwaring RD, Reddy VM, Reinhartz O, Petrossian E, MacDonald M, Nasirov T, et al. Anomalous aortic origin of a coronary artery: medium-term results after surgical repair in 50 patients. Ann Thorac Surg. 2011;92:691–7.

Romp RL, Herlong JR, Landolfo CK, Sanders SP, Miller CE, Ungerleider RM, et al. Outcome of unroofing procedure for repair of anomalous aortic origin of left or right coronary artery. Ann Thorac Surg. 2003;76:589–95.

Gulati R, Reddy VM, Culbertson C, Helton G, Suleman S, Reinhartz O, Silverman N, Hanley FL. Surgical management of coronary artery arising from the wrong coronary sinus, using standard and novel approaches. J Thorac Cardiovasc Surg. 2007;134:1171–8.

Geha AS, Baue AE. Early and late results of coronary revascularization with saphenous vein and internal mammary artery grafts. Am J Surg. 1979;137:456–63.

Barner HB, Standeven JW, Reese J. Twelve-year experience with internal mammary artery for coronary artery bypass. J Thorac Cardiovasc Surg. 1985;90:668–75.

Shah AS, Milano CA, Lucke JP. Anomalous origin of the right coronary artery from the left coronary sinus: case report and review of surgical treatments. Cardiovasc Surg. 2000;8:284–6.
Conflict of interest
The authors have no conflicts of interest to declare.
About this article
Cite this article
Takazawa, I., Kawahito, K., Sugaya, A. et al. Catastrophic myocardial ischemia resulting from a left coronary artery anomaly with an origin in the right sinus of Valsalva. Gen Thorac Cardiovasc Surg 64, 340–343 (2016). https://doi.org/10.1007/s11748-014-0481-z
Received:

Accepted:

Published:

Issue Date:

DOI: https://doi.org/10.1007/s11748-014-0481-z
Keywords
Anomaly

Coronary artery disease

Sudden death