Abstract
An enzymatic degumming trial of soybean oil was carried out at a capacity of 400 tons/day by applying microbial phospholipase A1 from Thermomyces lanuginosus/Fusarium oxysporum. When the pH was kept in the range of 4.8–5.1, less than 10 mg/kg of phosphorous content of The oil was obtained. The gum and oil were easily separated after centrifugation and the oil loss was minimal under the process conditions. Through analysis of phospholipids compounds in the gum by Electrospray Ionization-Mass Spectrometer and phosphorous content, it could be seen that both glycerophospholipids and lysophospholipids existed with contents of 45.7 and 54.3%, respectively. The performance of enzymatic degumming was found to be related to the production of glycerophospholipids.
Access options
Buy single article
Instant access to the full article PDF.
USD 39.95
Price excludes VAT (USA)
Tax calculation will be finalised during checkout.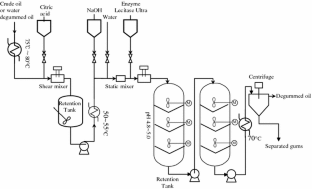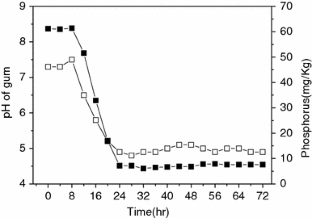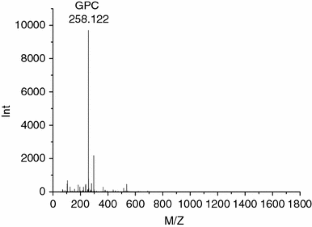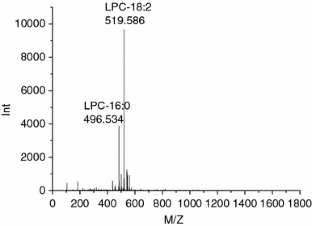 References
Narayana T, Kaimal B, Vail SR, Surya BV, Rao K, Chakrabarti PP, Vijayalakshmi P, Kale V, Narayana K, Rani P, Rajamma O, Bhaskar PS, Rao TC (2002) Origin of problems encountered in rice bran oil processing. Eur J Lipid Sci Technol 104:203–211

Indira TN, Hemavathy J, Khatoon S, Gopala Krishna AG, Bhattacharya S (2000) Water degumming of rice bran oil: A response surface approach. J Food Eng 43:83–90

Ringers HJ, Segers JC (1976) Degumming process for triglyceride oils. U. S. patent 4,049,686

Dijkstra AJ, Van Opstal M (1989) The total degumming process. J Am Oil Chem Soc 66:1002–1009

Subramanian R, Nakajima M (1997) Membrane degumming of crude soybean and rapeseed oils. J Am Oil Chem Soc 74:971–975

Liselott NJ, Ulla B, Haraldsson G (1998) Experience of prerefining of vegetable oils with acids. Fat Sci Technol 90:447–451

Prasad CP, Surya RBV, Kumar RS (2003) Process for the pre-treatment of vegetable oils for physical refining. Europe patent WO 03,102,118

Aalrust E, Beyer W, Ottofrickenstein H (1992) Enzymatic method for reducing the amount of phosphorous-containing components in vegetable and animal oils. Europe patent 0,513,709

Clausen K (2001) Enzymatic oil-degumming by a novel microbial phospholipase. Eur J Lipid Sci Technol 103:333–340

Yang J-G, Wang Y-H, Yang B (2006) Vegetable oil degumming by a new microbial lipase. Food Technol Biotechnol 1:101–104

Yang B, Wang Y-H, Yang J-G (2006) Optimization of enzymatic degumming process for rapeseed oil. J Am Oil Chem Soc 83:653–658

AOCS (1997) Method Ca 5a-40, Free fatty acids, official methods and recommended practices of the AOCS, 5th edn. AOCS Press, Champaign

Guo Z, Vikbjerg AF, Xu X-B (2005) Enzymatic modification of phospholipids for functional applications and human nutrition. Biotechnol Adv 23:203–259

Dahlke K (1998) An enzymatic process for the physical refining of seed oils. Chem Eng Technol 21:3
Acknowledgments
The work described in this report was supported by research grants from Novozymes China and the National Natural Science Foundation of China (20506007 and 20706021).
About this article
Cite this article
Yang, B., Zhou, R., Yang, JG. et al. Insight into the Enzymatic Degumming Process of Soybean Oil. J Am Oil Chem Soc 85, 421–425 (2008). https://doi.org/10.1007/s11746-008-1225-y
Received:

Revised:

Accepted:

Published:

Issue Date:

DOI: https://doi.org/10.1007/s11746-008-1225-y
Keywords
Enzymatic degumming

Phospholipase

Soybean oil