Abstract
Oil from the marine copepod, Calanus finmarchicus, which contains >86 % of fatty acids present as wax esters, is a novel source of n-3 fatty acids for human consumption. In a randomized, two-period crossover study, 18 healthy adults consumed 8 capsules providing 4 g of Calanus® Oil supplying a total of 260 mg EPA and 156 mg DHA primarily as wax esters, or 1 capsule of Lovaza® providing 465 mg EPA and 375 mg DHA as ethyl esters, each with an EPA- and DHA-free breakfast. Plasma EPA and DHA were measured over a 72 h period (t = 1, 2, 4, 6, 8, 10, 12, 24, 48, and 72 h). The positive incremental area under the curve over the 72 h test period (iAUC0-72 h) for both EPA and DHA was significantly different from zero (p < 0.0001) in both test conditions, with similar findings for the iAUC0–24 h and iAUC0–48 h, indicating the fatty acids were absorbed. There was no difference in the plasma iAUC0–72 h for EPA + DHA, or DHA individually, in response to Calanus Oil vs the ethyl ester condition; however, the iAUC0–48 h and iAUC0–72 h for plasma EPA in response to Calanus Oil were both significantly increased relative to the ethyl ester condition (iAUC0–48 h: 381 ± 31 vs 259 ± 39 μg*h/mL, p = 0.026; iAUC0-72 h: 514 ± 47 vs 313 ± 49 μg*h/mL, p = 0.009). These data demonstrate a novel wax ester rich marine oil is a suitable alternative source of EPA and DHA for human consumption.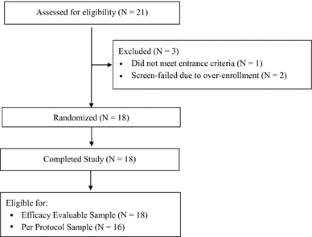 Abbreviations
DHA:

Docosahexaenoic acid

EPA:

Eicosapentaenoic acid

HDL-C:

High-density lipoprotein cholesterol

iAUC:

Incremental area under the curve

LDL-C:

Low-density lipoprotein cholesterol

n-3 PUFA:

Omega-3 polyunsaturated fatty acids

C max :

Maximal concentration

non-HDL-C:

Non-high-density lipoprotein cholesterol

SDA:

Stearidonic acid

TAG:

Triacylglycerol(s)

TC:

Total cholesterol

T max :

Time to maximal concentration
References
1.

Gigliotti JC, Davenport MP, Beamer SK, Tou JC, Jaczynski J (2011) Extraction and characterisation of lipids from Antarctic krill (Euphausia superba). Food Chem 125:1028–1036

2.

Ghasemifard S, Turchini GM, Sinclair AJ (2014) Omega-3 long chain fatty acid "bioavailability": a review of evidence and methodological considerations. Prog Lipid Res 56:92–108

3.

Salem N Jr, Kuratko CN (2014) A reexamination of krill oil bioavailability studies. Lipids Health Dis 13:137

4.

Schuchardt JP, Hahn A (2013) Bioavailability of long-chain omega-3 fatty acids. Prostaglandins Leukot Essent Fatty Acids 89:1–8

5.

Yurko-Mauro K, Kralovec J, Bailey-Hall E, Smeberg V, Stark JG, Salem N Jr (2015) Similar eicosapentaenoic acid and docosahexaenoic acid plasma levels achieved with fish oil or krill oil in a randomized double-blind four-week bioavailability study. Lipids Health Dis 14:99

6.

Cook CM, Hallaraker H, Saebo PC, Innis SM, Kelley KM, Sanoshy KD, Berger A, and Maki KC (2016) Bioavailability of long chain omega-3 polyunsaturated fatty acids from phospholipid-rich herring roe oil in men and women with mildly elevated triacylglycerols. Prostaglandins Leukot Essent Fatty Acids 111:17–24

7.

Melle W, Ellertsen B, Skjoldal HR (2004) Zooplankton: the link to higher trophic levels. In: Skjoldal HR (ed) The Norwegian sea ecosystem. Tapir Academic Press, Trondheim

8.

Hargrove JL, Greenspan P, Hartle DK (2004) Nutritional significance and metabolism of very long chain fatty alcohols and acids from dietary waxes. Exp Biol Med (Maywood) 229:215–226

9.

Place AR (1992) Comparative aspects of lipid digestion and absorption: physiological correlates of wax ester digestion. Am J Physiol 263:R464–R471

10.

Human energy requirements: report of a joint FAO/WHO/UNU Expert Consultation (2005) Food Nutr Bull 26:166

11.

Myers GL, Cooper GR, Winn CL, Smith SJ (1989) The centers for disease control-national heart, lung and blood institute lipid standardization program. an approach to accurate and precise lipid measurements. Clin Lab Med 9:105–135

12.

Friedewald WT, Levy RI, Fredrickson DS (1972) Estimation of the concentration of low-density lipoprotein cholesterol in plasma, without use of the preparative ultracentrifuge. Clin Chem 18:499–502

13.

Shapiro SS, Wilk MB (1965) An analysis of variance test for normality (complete samples). Biometrika 52:591–611

14.

Levene H (1960) Robust tests for the equality of variance. In: Olkin I (ed) Contributions to probability and statistics: essays in honor of Harold Hotelling, 1st edn. Stanford University Press, Palo Alto, pp 278–292

15.

Bledsoe GE, Bledsoe CD, Rasco B (2003) Caviars and fish roe products. Crit Rev Food Sci Nutr 43:317–356

16.

De Koning AJ (2005) Phospholipids of marine origin : the orange roughy (Hoplostethus atlanticus). S Afr J Sci 101:414–416

17.

Ling KH, Nichols PD, But PP (2009) Fish-induced keriorrhea. Adv Food Nutr Res 57:1–52

18.

Savary P (1971) The action of pure pig pancreatic lipase upon esters of long-chain fatty acids and short-chain primary alcohols. Biochim Biophys Acta 248:149–155

19.

Lee RF, Patton JS (1989) Alcohol and waxes. In: Ackman RG (ed) Marine biogenic lipids, fats, and oils. CRC Press, Boca Raton

20.

Gorreta F, Bernasconi R, Galliani G, Salmona M, Tacconi MT, Bianchi R (2002) Wax esters of n-3 polyunsaturated fatty acids: a new stable formulation as a potential food supplement. 1—digestion and absorption in rats. Lebensm-Wiss und Technol 35:458–465

21.

Eilertsen KE, Maehre HK, Jensen IJ, Devold H, Olsen JO, Lie RK, Brox J, Berg V, Elvevoll EO, Osterud B (2012) A wax ester and astaxanthin-rich extract from the marine copepod Calanus finmarchicus attenuates atherogenesis in female apolipoprotein E-deficient mice. J Nutr 142:508–512

22.

Hoper AC, Salma W, Khalid AM, Hafstad AD, Sollie SJ, Raa J, Larsen TS, Aasum E (2013) Oil from the marine zooplankton Calanus finmarchicus improves the cardiometabolic phenotype of diet-induced obese mice. Br J Nutr 110:2186–2193

23.

Hoper AC, Salma W, Sollie SJ, Hafstad AD, Lund J, Khalid AM, Raa J, Aasum E, Larsen TS (2014) Wax esters from the marine copepod Calanus finmarchicus reduce diet-induced obesity and obesity-related metabolic disorders in mice. J Nutr 144:164–169

24.

Lawson LD, Hughes BG (1988) Human absorption of fish oil fatty acids as triacylglycerols, free acids, or ethyl esters. Biochem Biophys Res Commun 152:328–335

25.

Lawson LD, Hughes BG (1988) Absorption of eicosapentaenoic acid and docosahexaenoic acid from fish oil triacylglycerols or fish oil ethyl esters co-ingested with a high-fat meal. Biochem Biophys Res Commun 156:960–963

26.

Dyerberg J, Madsen P, Moller JM, Aardestrup I, Schmidt EB (2010) Bioavailability of marine n-3 fatty acid formulations. Prostaglandins Leukot Essent Fatty Acids 83:137–141

27.

el Boustani S, Colette C, Monnier L, Descomps B, Crastes de Paulet A, Mendy F (1987) Enteral absorption in man of eicosapentaenoic acid in different chemical forms. Lipids 22:711–714

28.

Schuchardt JP, Schneider I, Meyer H, Neubronner J, von Schacky C, Hahn A (2011) Incorporation of EPA and DHA into plasma phospholipids in response to different omega-3 fatty acid formulations–a comparative bioavailability study of fish oil vs. krill oil. Lipids Health Dis 10:145

29.

Nordoy A, Barstad L, Connor WE, Hatcher L (1991) Absorption of the n-3 eicosapentaenoic and docosahexaenoic acids as ethyl esters and triglycerides by humans. Am J Clin Nutr 53:1185–1190

30.

Krokan HE, Bjerve KS, Mork E (1993) The enteral bioavailability of eicosapentaenoic acid and docosahexaenoic acid is as good from ethyl esters as from glyceryl esters in spite of lower hydrolytic rates by pancreatic lipase in vitro. Biochim Biophys Acta 1168:59–67

31.

Verschuren PM, Nugteren DH (1989) Evaluation of jojoba oil as a low-energy fat. 2. Intestinal transit time, stomach emptying and digestibility in short-term feeding studies in rats. Food Chem Toxicol 27:45–48

32.

Maki KC, Rains TM (2012) Stearidonic acid raises red blood cell membrane eicosapentaenoic acid. J Nutr 142:626S–629S

33.

Whelan J, Gouffon J, Zhao Y (2012) Effects of dietary stearidonic acid on biomarkers of lipid metabolism. J Nutr 142:630S–634S
Acknowledgments
The authors would like to thank Margie Huebner of ClinData Services (Fort Collins, CO) and Hua Kern of Biofortis Clinical Research for assistance in planning and performing statistical analyses.
Ethics declarations
Conflict of Interest
This was a sponsored study funded by Calanus AS (Tromsø, Norway). At the time the study was conducted, C.M. Cook and L.D. Derrig were employees of Biofortis Clinical Research, and K. Tande was an employee of Calanus AS. T. Larsen has received research support from Calanus AS.
About this article
Cite this article
Cook, C.M., Larsen, T.S., Derrig, L.D. et al. Wax Ester Rich Oil From The Marine Crustacean, Calanus finmarchicus, is a Bioavailable Source of EPA and DHA for Human Consumption. Lipids 51, 1137–1144 (2016). https://doi.org/10.1007/s11745-016-4189-y
Received:

Accepted:

Published:

Issue Date:
Keywords
n-3 Fatty acids

Fat absorption

Lipid absorption

Waxes