Abstract
Managing costs is vital to developing profitable organisations. Whilst the literature stresses the importance of managing complexity in production companies, little attention has been given to project-based organisations. Thus, this paper investigates the research gap that exists for project organisations within the field of complexity management. The aim is to create a conceptual understanding of where complexity may be found in project organisations, thereby, paving the way for understanding the impact of complexity on operational performance. In order to accomplish this, a case study was conducted to understand complexity drivers and their effects in project organisations. The study has two main findings. First, three main complexity drivers in project organisations are identified: (1) project risks, (2) personal preferences and capabilities and (3) project management. Second, based on the case study, seven guidelines for project organisations engaging in complexity management projects are developed. The results provide new knowledge of complexity management in project organisations, thereby, enriching current complexity management frameworks. Given the novelty of the topic, several points of interest are identified as possible follow-up research areas, which include an investigation of other project organisations to generalise the research findings and a study of the detailed cost breakdown of project execution to identify areas where the least profitable projects consume incremental resources.
Access options
Buy single article
Instant access to the full article PDF.
US$ 39.95
Tax calculation will be finalised during checkout.
Subscribe to journal
Immediate online access to all issues from 2019. Subscription will auto renew annually.
US$ 79
Tax calculation will be finalised during checkout.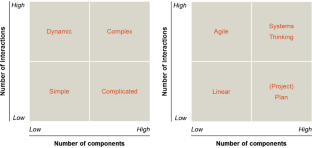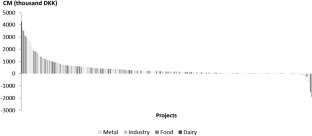 References
1.

Afandi S, Hansen ZNL (2016) Framework for discovering supply chain complexity drivers. In: Proceedings of the 23rd EurOMA Conference, 17–22 June. Trondheim, Norway

2.

Altenmüller T, Stüker T, Waschneck B, Kuhnle A, Lanza G (2020) Reinforcement learning for an intelligent and autonomous production control of complex job-shops under time constraints. Prod Eng Res Devel 14:319–328

3.

Ashkenas R (2007) Simplicity-minded management. Harvard Bus Rev 85(12):101–111

4.

Baccarini D (1996) The concept of project complexity: a review. Int J Project Manage 14(4):201–204

5.

Blecker T, Kersten W (2006) Complexity management in supply chains: concepts, tools and methods. Erich Schmidt Verlag, Berlin

6.

Camci A, Kotnour T (2006) Technology complexity in projects: Does Classical project management work? In: Proceedings of PICMET 2006, Turkey, 2006, Jul., 9–13

7.

Collinson S, Jay M (2012) From complexity to simplicity. Palgrave Macmillan, Basingstoke

8.

Cooper R, Kaplan RS (1988) Measure costs right: Make the right decisions. Harvard Bus Rev 66:96–103

9.

ElMaraghy H, Schuh G, ElMaraghy W, Piller F, Schönsleben P, Tseng M, Bernard A (2013) Product variety management. CIRP Ann 62(2):629–652

10.

Eisenhardt KM, Graebner ME (2007) Theory building from cases: opportunities and challenges. Acad Manag J 50(1):25–32

11.

Forrester JW (1989) The beginning of system dynamics., Working Paper D-4165-1. System Dynamics Group at MIT, Cambridge

12.

Gildemeister J, Gossy G, Klevenz M, Messenböck R, Wray J (2013) Six steps to achieving competitive advantage through cost excellence: Beyond cost cutting. BCG. Available at: https://www.bcg.com/publications/2013/cost-efficiency-asset-optimization-six-steps-achieving-competitive-advantage-cost-excellence. Accessed 1 Dec 2020

13.

Hansen CL, Mortensen NH, Hvam L (2012) Calculation of complexity costs: an approach for rationalizing a product program. In: Proceedings of NordDesign Conference. Aalborg, Denmark: Aalborg University.

14.

Haug A, Hvam L, Mortensen NH (2013) Reducing variety in product solution spaces of engineer-to-order companies: the case of Novenco A/S. Int J Prod Dev 18(6):531–547

15.

Hayes J (2014) The theory and practice of change management. Macmillan Education UK

16.

Hayes R, Wheelwright S (1984) Restoring our competitive edge: competing through manufacturing. Wiley, New York

17.

Heap J (2021) ABC analysis/Pareto analysis. Institute of Management Services. Available at: https://www.ims-productivity.com/page.cfm/content/ABCPareto-analysis. Accessed 1 Dec 2020

18.

Hvam L, Hansen CL, Forza C, Mortensen NH, Haug A (2020) The reduction of product and process complexity based on the quantification of product complexity costs. Int J Prod Res 58(2):350–366

19.

Hvam L, Herbert-Hansen ZNL, Haug A, Kudsk A, Mortensen NH (2017) A framework for determining product modularity levels. Adv Mech Eng 9(10):1–14

20.

Jick TD (1979) Mixing qualitative and quantitative methods: triangulation in action. Adm Sci Q 24(4):602–611

21.

Kaplan G (2012) Inequality and the life cycle. Quant Econ 3(3):471–525

22.

Kaluza B, Bliem H, Winkler H (2006) Strategies and metrics for complexity management in supply chains. In: Blecker T, Kersten W (eds) Complexity management in supply chains: concepts, tools and methods. Erich Schmidt Verlag, Berlin, pp 3–20

23.

Karwasz A, Chabowski P (2016) Productivity increase through reduced changeover time. J Mach Eng 16(2):61–70

24.

Koch R (1999) The 80/20 principle: the secret to achieving more with less. Crown Business, New York

25.

Kohr D, Budde L, Friedli T (2017) Identifying complexity drivers in discrete manufacturing and process industry. Procedia CIRP 63:52–57

26.

Kuhnle A, Lanza G (2019) Investigation of closed-loop supply chains with product refurbishment as integrated location-inventory problem. Prod Eng Res Devel 13:293–303

27.

Mahler D, Bahulkar A (2009) Smart complexity. Strategy Leadership 37(5):5–11

28.

Saunders M, Lewis P, Thornhill A (2009) Research methods for business students. Pearson, New York

29.

Rauch E, Dallasega P, Matt DT (2018) Complexity reduction in engineer-to-order industry through real-time capable production planning and control. Prod Eng Res Devel 12:341–352

30.

Scheiter S, Scheel O, Klink G (2007) How much does complexity really cost? A.T. Kearney, Düsseldorf

31.

Schuh G, Arnoscht J, Bohl A et al (2011) Assessment of the scale-scope dilemma in production systems: an integrative approach. Prod Eng Res Devel 5:341–350

32.

Schuh G, Monostori L, Csáji BC, Döring S (2008) Complexity-based modeling of reconfigurable collaborations in production industry. CIRP Ann 57:445–450

33.

Sheffield J, Sankaran S, Haslett T (2012) Systems thinking: taming complexity in project management. Horizon 20(2):126–136

34.

Shenhar AJ, Dvir D (2004) How projects differ, and what to do about it. In: Morris PWG, Pinto JK (eds) The Wiley guide to project, program and portfolio management. Wiley, Hoboken, pp 1265–1286

35.

Sowade S, Chan L, Scholz-Reiter B (2013) Modelling of requirements and technical enablers of the infrastructure of autonomous logistic processes: a prerequisite for their configuration. Prod Eng Res Devel 7:101–110

36.

Svejvig P, Ehlers M, Adland KT et al (2016) Project half double, preliminary results for phase 1, June 2016. Aarhus University, Aarhus

37.

Teunter RH, Babai MZ, Syntetos AA (2010) ABC Classification: service levels and inventory costs. Prod Oper Manag 19(3):343–352

38.

Weinberg GM (1992) Quality Software Management: Systems Thinking. Dorset House

39.

Wildemann H (2005) Management leistungswirtschaftlicher Risiken in der Produktion. Zeitschrift fuer Wirtschaftlichen Fabrikbetrieb 100(4):187–191

40.

Wilson SA, Perumal A (2010) Waging war on complexity costs. McGraw Hill, New York

41.

Yin RK (2013) Case study research: design and methods. Sage, Thousand Oaks
Additional information
Publisher's Note
Springer Nature remains neutral with regard to jurisdictional claims in published maps and institutional affiliations.
About this article
Cite this article
Hansen, Z.N.L., Haug, A., Afandi, S. et al. Complexity management in project organisations. Prod. Eng. Res. Devel. (2021). https://doi.org/10.1007/s11740-021-01033-7
Received:

Accepted:

Published:
Keywords
Complexity management

Project organisations

Operational performance

Case study research