Abstract
Al–Mg alloys belong to high mechanical properties aluminum alloys. They are used for different industries such as: automotive, and ship building, etc. Most of these industries depend on large sheet processing. Productivity of the used conventional processing techniques is considered a drawback specially for large plates cutting. High processing temperature can deteriorate the cut material properties. Abrasive water jet process (AWJ) is one of the modern nontraditional machining processes. It can be used for cutting most of materials with approximately zero thermal effect and relatively high cutting speed. Despite the high productivity of this technique, however quality of the cut surface is considered a challenge. During this study AWJ technique will be investigated for understanding the cutting quality behavior at high cutting speed without forfeiting the cutting quality. A control model is developed to understand the interactive relation between the control factors and output responses of the cutting process. It can be used for: prediction the surface behavior at different control parameters combinations, and recommend the control parameters which satisfy a certain surface quality. Cutting speed, main stream pressure, and (stand-off distance) were employed as control factors. Quality of cutting process will be assessed in terms of surface roughness, striation forming, kerf width, and cut taper angel. Model is optimized and verified experimentally at different conditions to evaluate the accuracy of the model prediction. The model validation shows a very good correlation between the experimental and optimization results.
Access options
Buy single article
Instant access to the full article PDF.
USD 39.95
Price excludes VAT (USA)
Tax calculation will be finalised during checkout.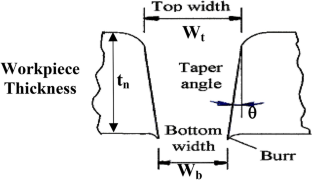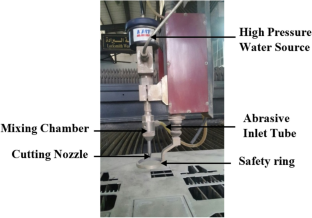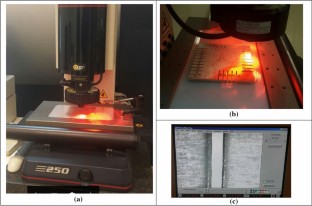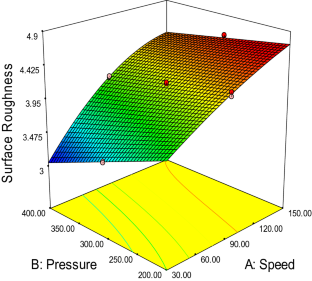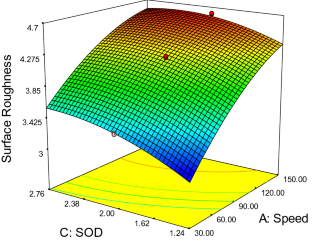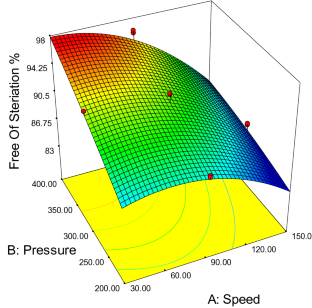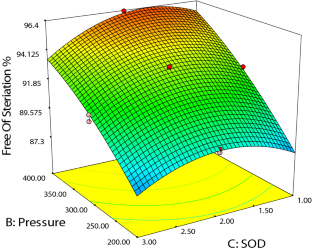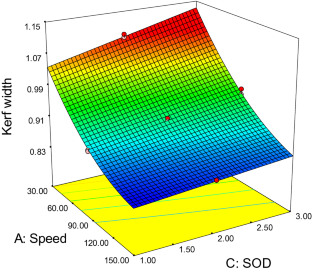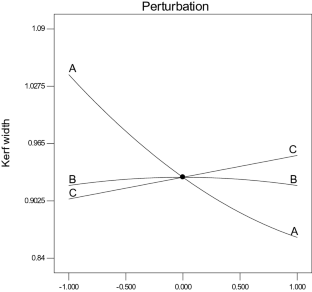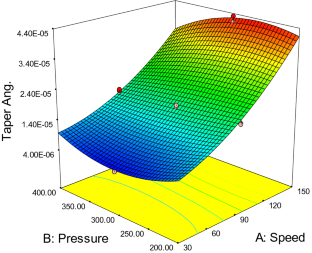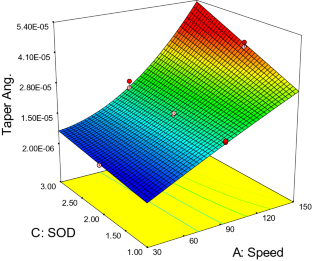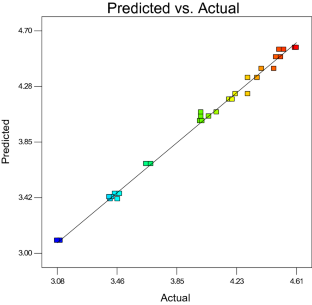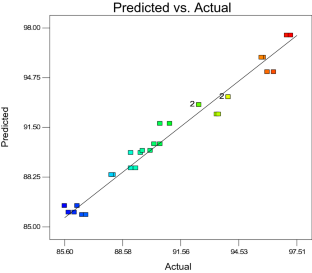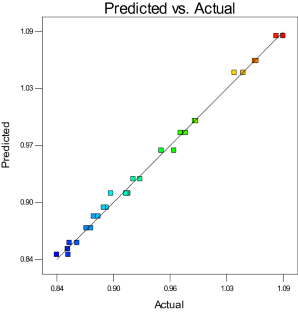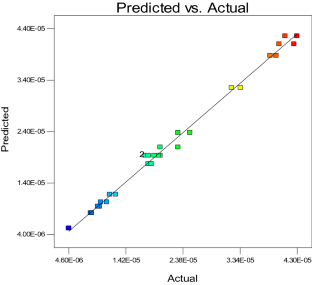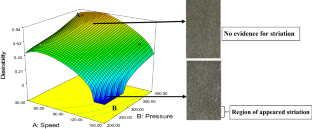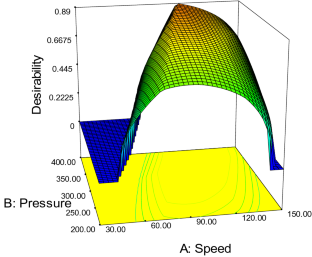 References
Romhanji E, Popović M (2006) Problems and prospect of Al-Mg alloys application in marine constructions. J Metall 12:4

Romhanji E, Popovic M, Glisic D, Milenkovic V (1998) Formability of a high-strength Al–Mg6.8 type alloy sheet. J Mater Sci 33:6

Toros S, Ozturk F (2010) Modeling uniaxial, temperature and strain rate dependent behavior of Al–Mg alloys. Comput Mater Sci 49:333–339

Kaushik (2015) A review on use of aluminium alloys in aircraft components. i-Manag J Mater Sci 3:33–38

Lin Y-K et al (2017) The effect of heat treatment on the sensitized corrosion of the 5383-H116 Al-Mg alloy. Materials (Basel, Switz) 10(3):275

Krzysztof Dudzik AC (2013) Mechanical properties of 5083, 5059 and 7020 aluminium alloys and their joints welded by FSW. J KONES Powertrain Transp 20(2):69–74

El Midany T et al (2019) Experimental study and modelling of abrasive water jet cutting of aluminum alloy 2024. J Eng Sci Mil Technol 3(1):14–22

Gylienė V, Jūrėnas V, Krasauskas P (2014) Investigation of abrasive water jet cutting parameters influence on 6082 aluminium alloy surface roughness. J Mech 20(6):602–606

Wang J, Guo DM (2003) The cutting performance in multipass abrasive waterjet machining of industrial ceramics. J Mater Process Technol 133:371–377

Ahmed TM et al (2018) Improving surface roughness of abrasive waterjet cutting process by using statistical modeling. CIRP J Manuf Sci Technol 22:30–36

Vundavilli PR et al (2012) Fuzzy logic-based expert system for prediction of depth of cut in abrasive water jet machining process. Knowl Based Syst 27:456–464

Paul S, Hoogstrate AM, van Luttervelt CA, Kals HJJ (1998) Analytical and experimental modelling of the abrasive water jet cutting of ductile materials. J Mater Process Technol 73:189–199

Zeng J, Kim TJ (1996) An erosion model of polycrystalline ceramics in abrasive waterjet cutting. Wear 193(2):207–217

Holmqvist G, Honsberg U (2008) Sensitivity analysis of abrasive waterjet cutting economy. In: Proceeding of 19th International Conference on Water Jetting. Nottingham University, UK, pp 273–287

Kechagias J, Petropoulos G, Vaxevanidis N (2012) Application of Taguchi design for quality characterization of abrasive water jet machining of TRIP sheet steels. Int J Adv Manuf Technol 62(5):635–643

Alsoufi MS, Suker DK, Alhazmi MW, Azam S (2017) Influence of abrasive waterjet machining parameters on the surface texture quality of Carrara marble. J Surf Eng Mater Adv Technol 7:25–37

Lebar A, Junkar M (2004) Simulation of abrasive water jet cutting process: part 1. Unit event approach. Model Simul Mater Sci Eng 12(6):1159–1170

Azmir MA, Ahsan AK (2009) A study of abrasive water jet machining process on glass/epoxy composite laminate. J Mater Process Technol 209(20):6168–6173

Montgomery (2017) Design and analysis of experiments. Wiley, New York

Trivedi P, Dhanawade A, Kumar S (2015) An experimental investigation on cutting performance of abrasive water jet machining of austenite steel (AISI 316L). Adv Mater Process Technol 1(3–4):263–274

Anawa EM, Olabi AG (2008) Using Taguchi method to optimize welding pool of dissimilar laser-welded components. Opt Laser Technol 40(2):379–388

Elmesalamy AS, Li L, Francis JA, Sezer HK (2013) Understanding the process parameter interactions in multiple-pass ultra-narrow-gap laser welding of thick-section stainless steels. Int J Adv Manuf Technol 68:1–4

Duspara M, Starčević V, Samardžić I (2018) Analysis of zones created with waterjet cutting of AISI 316 L corrosion resistant steel. Tehnicki Vjesnik 25:616–621

Reisgen U et al (2012) Statistical modeling of laser welding of DP/TRIP steel sheets. Opt Laser Technol 44(1):92–101

Ćojbašić Ž et al (2016) Surface roughness prediction by extreme learning machine constructed with abrasive water jet. Precis Eng 43:86–92
Additional information
Publisher's Note
Springer Nature remains neutral with regard to jurisdictional claims in published maps and institutional affiliations.
About this article
Cite this article
Elmesalamy, A.S. Modelling surface quality of abrasive water jet processing at multi-objective optimization criteria. Prod. Eng. Res. Devel. 14, 717–732 (2020). https://doi.org/10.1007/s11740-020-00997-2
Received:

Accepted:

Published:

Issue Date:

DOI: https://doi.org/10.1007/s11740-020-00997-2
Keywords