Abstract
Micro-nano patterned surfaces possess unique adhesion, wetting and dewetting properties, prompting their growing applications ranging from water repellant windshields of automobiles, antibacterial surfaces of medical devices to algae cultivation for biodiesel generation. The current need is manufacturing systems and processing protocols to create highly controlled patterns directly on solid substrates over large area. In this paper, a pantograph-based desktop micro machine has been designed to create micro-nano scale patterns over 25 mm × 25 mm area directly over solid surfaces by nano-scratching/scribing process. It is designed to achieve precision positioning of scratching tool (tip) and to retain its orientation such that effective rake angle remains unaltered, unlike in atomic force microscopy based scratching techniques. The design of the mechanism and micro-motion analysis achieved by integrating unique design for revolute joints are described. The machine performance in generating micro-patterns over copper and aluminium substrates has been studied.
Access options
Buy single article
Instant access to the full article PDF.
USD 39.95
Price excludes VAT (USA)
Tax calculation will be finalised during checkout.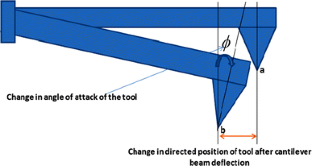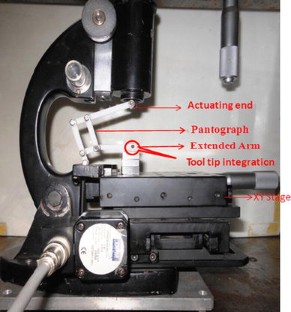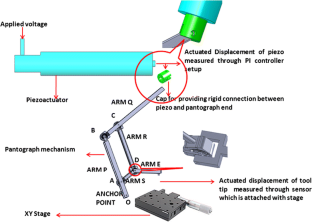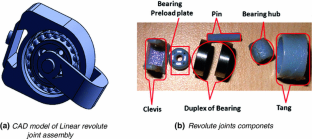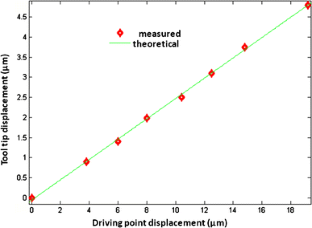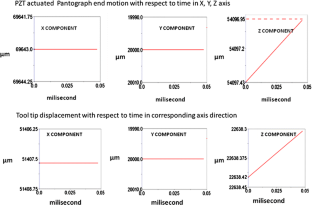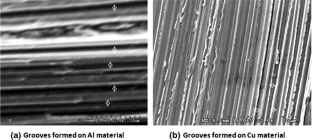 References
Darzins A, Pienkos P, Edye L (2010) Current status and potential for algal biofuels production. A Report to IEA Bioenergy Task 39-T2

Chebolu A and Nagahanumaiah (2013) Micro-nano patterning of solid surfaces for enhanced antibacterial properties—challenges and opportunities. 1st National conference on micro and nano fabrication, CMTI Bangalore

Bourne K, Kapoor SG, Devor RE (2010) Study of a high performance AFM Pobe-based microscribing process, journal of manufacturing science and engineering Vol. 132/030906-1-10

Yoshioka H, Shinno H (2011) Design concept and structural configuration of advanced nano-pattern generator with large work area ANGEL. Int J of Autom Technol 5(1):38–40

Tian Y, Shirinzadeh B, Zhang D (2009) A flexure-based five-bar mechanism for micro/nano manipulation. J of Sens and Actuators A Phys 153(1):96–104

Howell LL (2013) Compliant mechanisms. Enclyclopedia of nanotechnology, Springer-Verlag, pp 189–216

Culpepper ML, Anderson G (2004) Design of a low-cost nano-manipulator which utilizes a monolithic, spatial compliant mechanism. J Precis Eng 28(4):469–482

Lake MS, Warren PA, and Peterson LD (1996) A revolute joint with linear load-displacement response for precision deployable structures. 37th AIAA/ASME/ASCE/AHS/ASC Structures, Structural dynamics and materials conference, salt Lake City, Utah
About this article
Cite this article
Singh, S.K., Chebolu, A., Mandal, S. et al. Development of a pantograph based micro-machine for nano-scratching. Prod. Eng. Res. Devel. 7, 517–525 (2013). https://doi.org/10.1007/s11740-013-0479-x
Received:

Accepted:

Published:

Issue Date:

DOI: https://doi.org/10.1007/s11740-013-0479-x
Keywords