Abstract
The acoustic emission technique is a very promising non-destructive and online capable approach for the detection of damage events in metal forming processes. The feasibility of using this testing method for online monitoring of cold forging processes of the case hardening steel 1.7321 (20MoCr4) was experimentally proven. In this paper, exemplary upsetting tests under varying test conditions were continuously monitored to analyze the relationship between cracking and resulting AE as well as to determine ideal AE measuring parameters. Finally, the critical forming stage of an industrial cold forging process for manufacturing of drive bevel gears is examined by applying acoustic emission technique. Cracking and tool wear were detected by analyzing the distribution of the AE parameters energy, hits and amplitude over the forming process.
Access options
Buy single article
Instant access to the full article PDF.
USD 39.95
Price excludes VAT (USA)
Tax calculation will be finalised during checkout.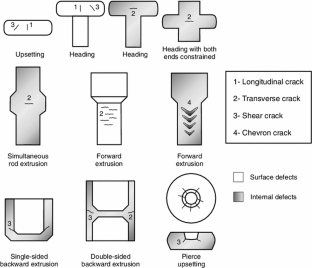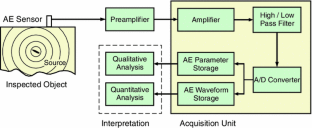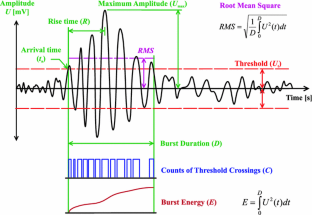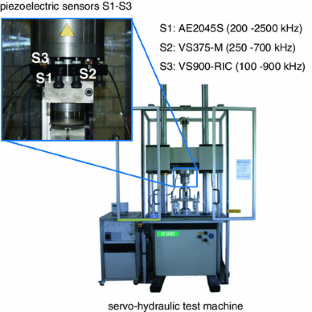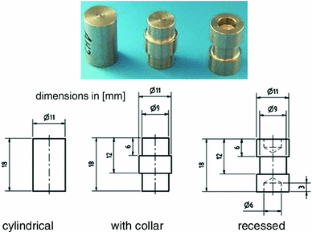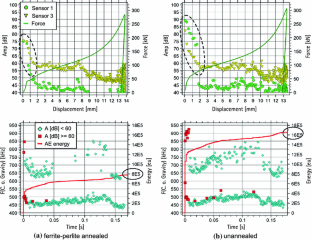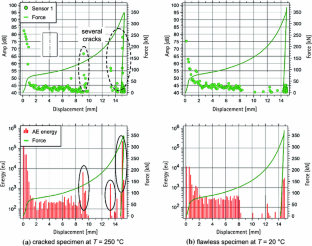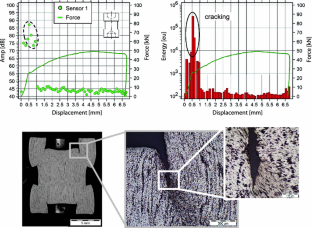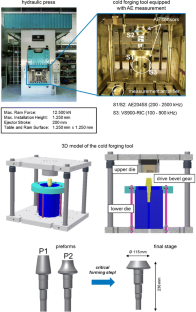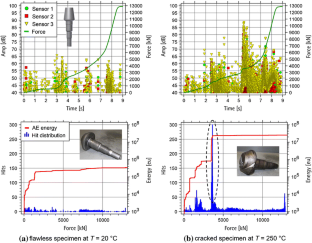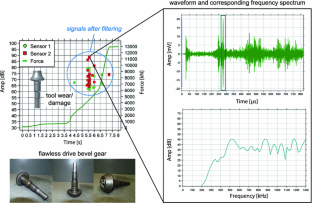 Similar content being viewed by others
Reference
Kong LX, Nahavandi S (2002) On-line tool condition monitoring and control system in forging processes. J Mater Process Technol 125:464–470

El-Galy I, Krüger-Kronstett C (2007) Online-überwachung und -Qualitätskontrolle von massiv umgeformten Teilen. Machbarkeitsstudie IMU/GCFG

Bernard M, Scheer C, Reimche W, Bach FW, Kästner M, Seewig J, Reithmeier E (2006) Mess- und Prüftechnik beim Präzisionsschmieden: Measurement and testing method for precision forging. Umformtechnik 40(1):48–50

Vazquez V, Altan T (2001) Measurement of flow stress and critical damage value in cold forging. Int J Form Process 4:167–175

El-Galy I, Behrens BA (2008) Online monitoring of hot die forging processes using acoustic emission (Part I). J Acoust Emiss 26:208–219

El-Galy I, Pfeiffer I, Behrens BA (2009) Application of acoustic emission to monitor forging processes of magnesium alloys under superimposed hydrostatic pressure. In: Materials science and technology conference and exhibition 2009, AISTECH, vol. 4, pp 2224–2235

El-Galy I, Behrens BA (2010) Online monitoring of hot die forging processes using acoustic emission (Part-II). In: Proceedings of 29th European conference on acoustic emission testing, Vienna

Miller R, Hill E, Moore P (2005) Nondestructive testing handbook: acoustic emission testing, vol. 6. ASNT, 3rd edn

Ono K (2000) New goals for acoustic emission in material research. Acoustic Emission - Beyond the Millennium, Tokyo

Finck F, Kurz JH, Große CU, Reinhardt HW (2003) Fortschritte in der Datenbearbeitung zur Automatisierung der quantitativen Schallemissionsanalyse. In: Kolloquium Schallemission, DGZfP, vol.14, pp 9–16

Kopka T, Schwer A (2000) Strukturierte Prozessüberwachung erfasst Störverhalten von Werkzeugen. Maschinenmarkt, Würzburg 106(4):22–25

Köppel S (2002) Schallemissionsanalyse zur Untersuchung von Stahlbetontragwerken. Ph.D. thesis, ETH Zürich

El-Galy Khalil I (2011) Application of acoustic emission and signal analysis techniques in monitoring die forging processes of light alloys. Ph.D. thesis, Leibniz Universität Hannover

Richeton T, Weiss J, Louchet F (2005) Breakdown of avalanche critical behaviour in polycrystalline plasticity. Nat Mater 4(6):465–469
Acknowledgments
The present work was carried out in the research project IGF 16821 N "Increasing Process Control in Industrial Cold Forging of Heat-Treatable and Case Hardening Steels by Applying Acoustic Emission Techniques" funded in the frame of the Industrial Collaborative Research Program (IGF) of the Industrial Research Associations (AiF). The authors thank the German Federal Ministry of Economics and Technology (BMWi) for funding the project and the Research Association for Steel Application (FOSTA) for the project coordination. The authors also thank the Daimler AG for the provided cold forging tool and material.
About this article
Cite this article
Behrens, BA., Santangelo, A. & Buse, C. Acoustic emission technique for online monitoring during cold forging of steel components: a promising approach for online crack detection in metal forming processes. Prod. Eng. Res. Devel. 7, 423–432 (2013). https://doi.org/10.1007/s11740-013-0452-8
Received:

Accepted:

Published:

Issue Date:

DOI: https://doi.org/10.1007/s11740-013-0452-8
Keywords