Abstract
Transformed roots of Panax quinquefolium were obtained after inoculation of sterile parts of plantlets from field cultivation with Agrobacterium rhizogenes ATCC 15834. Hairy roots grew in shaken flasks with liquid Gamborg medium supplemented with 30 g saccharose l−1. Effective scale-up of a root culture was achieved in nutrient sprinkle bioreactor. Growth of biomass in shaken flask and in bioreactor increased 10-times and 5-times, respectively. Ginsenoside content exceeds 3 mg/g d.w. in flasks and 6 mg/g d.w. in bioreactor.
Access options
Buy single article
Instant access to the full article PDF.
US$ 39.95
Tax calculation will be finalised during checkout.
Subscribe to journal
Immediate online access to all issues from 2019. Subscription will auto renew annually.
US$ 79
Tax calculation will be finalised during checkout.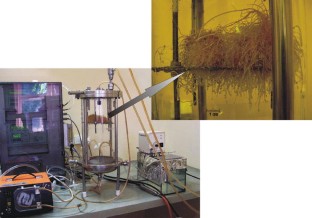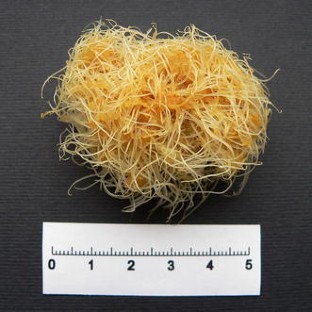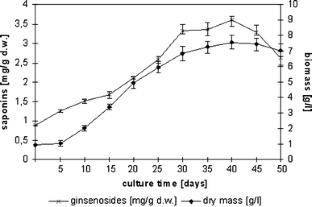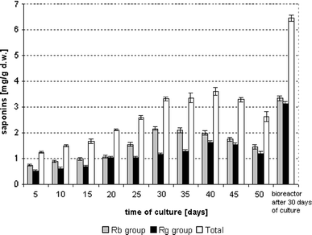 Reference
Aoyama T, Hirayama T, Tamamoto S, Oka A (1989) Putative start codon TTG for the regulatory protein VirG of the hairy-root-inducing plasmid pRiA4. Gene 78:173–178

Atelle AS, Wu JA, Yuan CS (1999) Ginseng pharmacology: multiple constituents and multiple actions. Biochemical Pharmacol 58:1685–1693

Chmiel A, Pawłowska B, Ledakowicz S (2001) The mist bioreactor for cultures of transformed roots. In: 28th international conference of Slovak Society of Chemical Engineering

Court EW (2000) Ginseng the genus Panax. Medicinal and aromatic plants: industrial profiles, vol 15. Harwood Academic Publishers, Amsterdam

Cusido RM, Mallol A, Morales C, Palazon J, Bonfill M, Pinol MT (1998) Ginsenoside production in Panax ginseng hairy roots. role of root morphology. Ginseng in Europe. In: Christian weber H, Zeuske D, Imhof S (eds) Proceedings of the 1st European Ginseng Congress, Marburg 1998, pp 189–198

Gamborg OL, Miller RA, Ojima K (1968) Nutrient requirements of suspension cultures of soybean root cells. Exp Cell Res 50:151–158

Inomata S, Yokoyama M, Gozu Y, Shimizu T, Ynagi M (1993) Growth pattern and ginsenoside production of Agrobacterium—transformed Panax ginseng roots. Plant Cell Rep 12:681–686

Jeong G-T, Park D-H, Ryu H-W, Lee W-T, Park K, Kang Ch-H, Hwang B, Woo J-Ch (2002) Optimum conditions for transformed Panax ginseng hairy roots in flask culture. Appl Biochem Biotechnol 98–100:1129–1139

Kim J, Wyslouzil BE, Weathers PJ (2002) Secondary metabolism of hairy roots cultures in bioreactors. In Vitro Cell Dev Biol-Plant 38:1–10

Kochan E, Kolodziej B, Gadomska G, Chmiel A (2008) Ginsenoside contents in Panax quinquefolium organs from field cultivation. Z Naturforsch C 63:91–95

Królicka A, Staniszewska I, Bielawski K, Maliński E, Szafranek J, Łojkowska E (2001) Establishment of hairy root cultures of Ammi majus. Plant Sci 160:259–264

Królicka A, Szpitter A, Stawujak K, Barański R, Gwizdek-Wiśniewska A, Skrzypczak A, Kamiński M, Łojkowska E (2010) Teratomas of Drosera capensis var. Alba as a source of naphthoquinone: ramentaceone. Plant Cell Tiss Organ Cult 103:285–292

Lee SH, Jung BH, Kim SY, Lee EH, Chung BCh (2006) The antistress effect of ginseng total saponin and ginsenoside Rg3 and Rb1 evaluated by brain polyamine level under immobilization stress. Pharmacol Res 54:46–49

Lee J, Jung E, Lee J, Huh S, Kim J, Park M, So J, Ham J, Jung K, Hyun Ch-G, Kim YS, Park D (2007) Panax ginseng induces human type I collagen synthesis through activation of Smad signaling. J Ethnopharmacol 109:29–34

Lloyd AM, Barnson AR, Rogers SG, Byrne HG, Fraley RT, Hansch RB (1986) Transformation of arabidopsis thaliana with agrobacterium rhizogenes. Science 234:464–466

Mallol A, Cusido RM, Palazon J, Bonfill M, Morales C, Pinol MT (2001) Ginsenoside production in different phenotypes of Panax ginseng transformed roots. Phytochemistry 57:365–371

Mathur A, Gangwar A, Mathur AK, Verma P, Uniyal GC, Lal KR (2010) Growth kinetics and ginsenosides production in transformed hairy roots of American ginseng-Panax quinquefolium L. Biotechnol Lett 32:457–461. doi:10.1007/s10529-009-0158-3

Palazon J, Mallol A, Eibl R, Lettenbauer Ch, Cusido RM, Pinol MT (2003) Growth and ginsenoside production in hairy root cultures of Panax ginseng using a novel bioreactor. Planta Med 69:344–349

Pirtilla AM, Hirsikorpi M, Kamarainen T, Jaakola L, Hohtola A (2001) DNA isolation methods for medicinal and aromatic plants. Plant Mol Biol Rep 19:273a–273f

Rai D, Bhatia G, Sen T, Palit G (2003) Anti-stress effect of Ginko biloba and Panax ginseng: a comparative study. J Pharmacol Sci 93:458–464

Sambrook J, Russel DW (2001) Molecular cloning: a laboratory manual. Cold Spring Harbor Laboratory Press, Cold Spring Harbor

Washida D, Shimomura K, Takido M, Kitanaka S (1998) Ginsenoside in hairy roots of Panax hybrid. Phytochemistry 49:2331–2335

Washida D, Shimomura K, Nakajima Y, Takido M, Kitanaka S (2004) Auxins affected ginsenoside production and growth hairy roots in Panax hybrid. Biol Pharmaceutical Bull 27(5):657–660

Woo S–S, Song J-S, Lee J-Y, In DS, Chung H-J, Liu JR, Choi D-W (2004) Selection of high ginsenoside producing ginseng hairy root lines using targeted metabolic analysis. Phytochemistry 65:2751–2761
Acknowledgments
This research was financially supported by the grant of Medical University of Lodz (502 13 771).
Additional information
Communicated by S. J. Lewak.
About this article
Cite this article
Kochan, E., Królicka, A. & Chmiel, A. Growth and ginsenoside production in Panax quinquefolium hairy roots cultivated in flasks and nutrient sprinkle bioreactor. Acta Physiol Plant 34, 1513–1518 (2012). https://doi.org/10.1007/s11738-012-0949-3
Received:

Revised:

Accepted:

Published:

Issue Date:
Keywords
Ginsenosides

Hairy roots

Sprinkle bioreactor

Scale-up