Abstract
A subtractive cDNA library was developed to study genes associated with the release of dormant buds in tree peony. To identify genes that are highly expressed in buds released from dormancy, 588 clones were examined by differential screening and then 185 clones were selected to be sequenced. A total of 31 unique genes were obtained, of which only 25 sequences had matches in the NCBI database or Arabidopsis thaliana protein database while 6 sequences with no matches. Many of the different genes were identified as having unknown or hypothetical functions while others were speculated to have different molecular functions. The expression profiles of the selected "candidate" genes which may be associated with dormancy release according to their putative function and previous reports were assessed by northern blot and semi-quantitative RT-PCR. The results indicated that the transcriptional expressions of the isolated genes are related to growth regulation and stress response. Our results provide interesting information for further understanding the molecular mechanism of bud dormancy release in tree peony.
Access options
Buy single article
Instant access to the full article PDF.
US$ 39.95
Tax calculation will be finalised during checkout.
Subscribe to journal
Immediate online access to all issues from 2019. Subscription will auto renew annually.
US$ 79
Tax calculation will be finalised during checkout.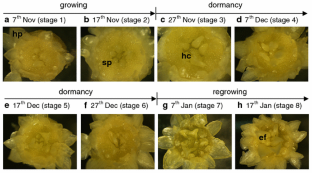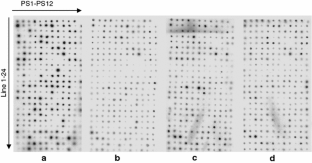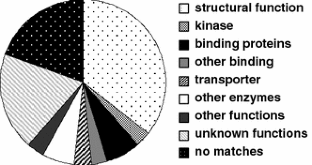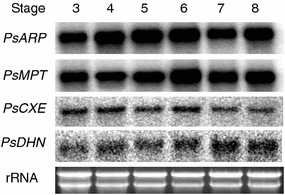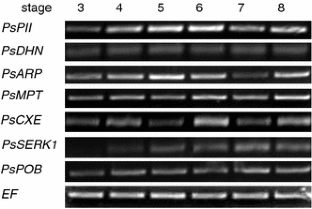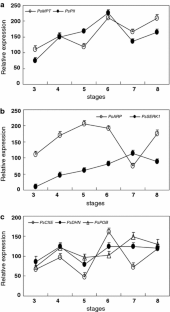 References
Anderson JV, Gesch RW, Jia Y, Chao WS, Horvath DP (2005) Seasonal shifts in dormancy status, carbohydrate metabolism, and related gene expression in crown buds of leafy spurge. Plant Cell Environ 28:1567–1578

Arora R, Rowland LJ (1997) Chilling-response dehydrins in blueberry: are they associated with cold hardiness or dormancy transition? Physiol Plant 101:8–16

Bonhomme M, Rageau R, Gendraud M (2000) Influence of temperature on the dynamics of ATP, ADP and non-adenylic triphosphate nucleotides in vegetative and floral peach buds during dormancy. Tree Physiol 20:615–621

Brunel N, Leduc N, Poupard P, Simoneau P, Mauqet JC, Viémont JD (2002) KNAP2, a class I KN1-like gene is a negative marker of bud growth potential in apple trees (Malus domestica [L.] Borkh). J Exp Bot 53:2143–2149

Chang S, Purgear J, Cairney J (1993) A simple and efficient method for isolating RNA from pine trees. Plant Mol Biol Rep 11:117–121

Chao WS, Serpe MD, Anderson JV, Gesch RW, Horvath DP (2006) Sugars, hormones, and environment affect the dormancy status in underground adventitious buds of leafy spurge (Euphorbia esula). Weed Sci 54:59–68

Clark SE, Jacobsen SE, Levin JZ, Meyerowitz EM (1996) The Clavata and Shoot Meristemless loci competitively regulate meristem activity in Arabidopsis. Development 122:1567–1575

Diatchenko L, Lau YF, Campbell AP, Chenchik A, Moqadam F, Huang B, Lukyanov S, Lukyanov K, Gurskaya N, Sverdlov ED, Siebert PD (1996) Suppression subtractive hybridization: a method for generating differentially regulated or tissue-specific cDNA probes and libraries. PNAS 93:6025–6030

Falvre-Rampant O, Cardle L, Marshall D, Vlola R, Taylor MA (2004) Changes in gene expression during meristem activation processes in Solanum tuberosum with a focus on the regulation of an auxin response factor gene. J Exp Bot 55:603–612

Faust MA, Erez LJ, Rowland S, Wang Y, Norman HA (1997) Bud dormancy in perennial fruit trees: physiological basis for dormancy induction, maintenance and release. HortScience 32:623–629

Faye MR, Jennifer KH, Harry TH, Peter JD, David JH (2003) Overexpression of a KNOTTED-like homeobox gene of potato alters vegetative development by decreasing gibberellin accumulation. Plant Physiol 132:106–117

Foyer C, Lopez-Delgado H, Dat J, Scott I (1997) Hydrogen peroxide- and glutathione-associated mechanism of acclimatoury stress tolerance and signaling. Physiol Plant 100:241–254

Frewen BE, Chen TH, Howe GT, Davis J, Rohde A, Boerijan W, Bradshaw HDJ (2000) Quantitative trait loci and candidate gene mapping of bud set and bud flush in Populus. Genetics 154:837–845

Freyre R, Warnke S, Sosinski B, Souches DS (1994) Quantitative trait locus analysis of tuber dormancy in diploid potato (Solanum spp.). Theor Appl Genet 89:474–480

Hecht V, Vielle-Calzada JP, Hartog MV, Schmidt ED, Boutilier K, Grossniklaus U, de Vries SC (2001) The Arabidopsis somatice smbryogenesis receptor kinase1 gene is expressed in developing ovules and embryos and enhances embryogenic competence in culture. Plant Physiol 127:803–816

Henzell RF, Briscoe MR, Gravett I (1991) Improving kiwifruit vine productivity with plant growth regulators. Acta Hortic 297:345–350

Jia Y, Anderson JV, Horvath DP, Gu YQ, Lym RG, Chao WS (2006) Subtractive cDNA libraries identify differentially expressed genes in dormant and growing buds of leafy spurge (Euphorbia esula). Plant Mol Biol 61:329–344

Kim KY, Park SW, Chuang YS, Chung CH, Kim JI, Lee JH (2004) Molecular cloning of low-temperature-inducible ribosomal protein from soybean. J Exp Bot 55:1153–1155

Kim HB, Lee H, Oh CJ, Lee NH, An CS (2007) Expression of EuNOD-ARP1 encoding auxin-repressed protein homolog is up regulated by auxin and localized to the fixation zone in root nodules of Elaeagnus umbellate. Mol Cells 23:115–121

Krawiarz K, Szczotka Z (2005) Adenine nucleotides and energy charge during dormancy breaking in embryo axes of Acer platanoides and Fagus sylvatica seeds. Acta Physiol Planta 27(4):455–461

Kwaaitaal MACJ, de Vries SC, Russinova E (2005) Arabidopsis thaliana somatic embryogenesis receptor kinase1 protein is present in sporophytic and gametophytic cells and undergoes endocytosis. Protoplasma 226:55–65

Laloi M (1999) Plant mitochondrial carriers: an overview. Cell Mol Life Sci 56:918–944

Lang GA, Martin GC (1987) Endo-, para-, and eco-dormancy: physiological terminology and classification for dormancy research. HortScience 22:371–377

Li CY, Anneli VA, Tuula P, Olavi J, Pekka H, Palva ET (2003) Ecotype-dependent control of growth Dormancy and freezing tolerance under seasonal changes in Betula pendula Roth. Trees Struct Funct 17:127–132

Murphy JB, Noland TL (1982) Temperature effects on oxidative metabolism of dormant sugar pine seeds. Plant Physiol 70:1410–1412

Owens JN, Molder M (1973) A study of DNA and mitotic activity in the vegetative apex of Douglas fir during the annual growth cycle. Can J Bot 51:1395–1409

Perl M (1982) ATP accumulation in peanut seeds during seed-ripening and during the dormancy-breaking process. J Exp Bot 33:449–455

Reddy ASN (1990) Molecular cloning and sequencing of a cDNA for an auxin-repressed mRNA: correlation between fruit growth and repression of the auxin-regulated gene. Plant Mol Biol 14:127–136

Rorat T (2006) Plant dehydrins-tissue location, structure and function. Cell Mol Biol Lett 11:536–556

Rowland LJ, Arora R (1997) Proteins related to endodormancy (rest) in woody perennials. Plant Sci 126:119–144

Sangeeta A, Anil G (2005) Isolation and transcription profiling of low-O2 stress-associated cDNA clones from the flooding-stress-tolerant FR13A rice genotype. Ann Bot 96:831–844

Sean DGM, Joanna JP, Kim MP, Richard DN (2003) The carboxylesterase gene family from Arabidopsis thaliana. J Mol Evol 57:487–500

Sozzi GO, Martínez GP (2004) Energetic metabolism in vegetative and flower peach (Prunus persica) primordial under different thermal regimes. Ciencia e Investigación Agraria 31:101–109

Stuhlfelder C, Lottspeich F, Mueller MJ (2002) Purification and partial amino acid sequences of an esterase from tomato. Phytochemical 60:233–240

Sylvie FM, Mélanie B, Olivier L, Gil S, Michael H, Christian M (2005) Physiological characterization of Arabidopsis mutants affected in the expression of the putative regulatory protein PII. Planta 223:28–39

Toni PM, Kirsten S, Effie A, Scott T, Ada C, Robert H (2003) Genes associated with the end of dormancy in grapes. Funct Integr Genomics 3:144–152

Toorop PE, Barroco RM, Engler G, Groot SP, Hilhorst HW (2005) Differentially expressed genes associated with dormancy or germination of Arabidopsis thaliana seeds. Planta 221:637–647

Wang LY (1986) Observations on the morphology of flower bud differentiation of cultivars of tree peony and the analysis on the formation of flower forms. Acta Hortic Sin 13:203–208

Welling A, Rinne P, Annell VA, Sar KS, Heino P, Palva EP (2004) Photoperiod and temperature differentially regulate the expression of two dehydrin genes during overwintering of birch. J Exp Bot 55:507–517

Zhang Y, Mian MA, Chekhovskiy K, So S, Kupfer D, Lai H, Roe BA (2005) Differential gene expression in Festuca under heat stress conditions. J Exp Bot 56:897–907

Zheng CC, Porat R, Lu P, O'Neill SD (1998) PNZIP is a novel mesophyll-specific cDNA that is regulated by phytochrome and a circadian rhythm and encodes a protein with a leucine zipper motif. Plant Physiol 116:27–35
Acknowledgment
This work was supported by the Shandong Natural Science Foundation (Grant No. Z2005D04) and the National Natural Science Foundation (Grant No. 30570144) in China.
Additional information
Communicated by M. Stobiecki.
About this article
Cite this article
Huang, X., Xue, T., Dai, S. et al. Genes associated with the release of dormant buds in tree peonies (Paeonia suffruticosa). Acta Physiol Plant 30, 797 (2008). https://doi.org/10.1007/s11738-008-0184-0
Received:

Revised:

Accepted:

Published:
Keywords
cDNA clone

Dormancy release

Subtractive hybridization

Tree peony (Paeonia suffruticosa)