Tetrazole tethered polymers for alkaline anion exchange membranes
Abstract
Poly(2,6-dimethyl-1,4-phenylene oxide) was tethered with a 1,5-disubstituted tetrazole through a quaternary ammonium linkage. The formation of a tetrazole-ion network in the resulting polymers was found to promote the hydroxide ion transport through the Grotthus-type mechanism.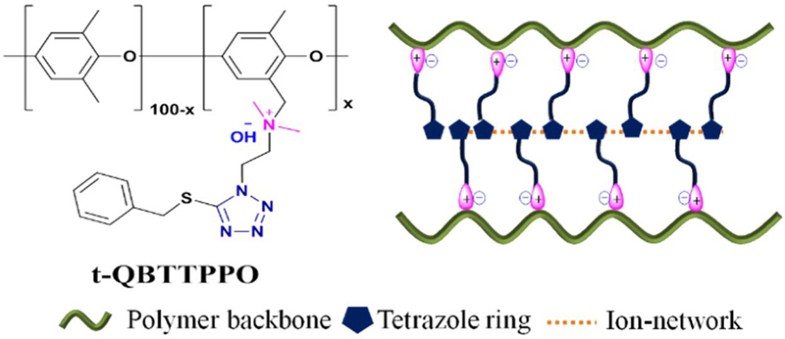 Keywords
anion exchange membrane 
fuel cell 
phase separation 
tetrazole 
Notes
Acknowledgements
This project has been supported by the National Natural Science Foundation of China (Grant No. 91534203) and K. C. Wong Education Foundation (2016-11). Erigene Bakangura is grateful to CASTWAS President's fellowship for PhD programs.
Copyright information
© Higher Education Press and Springer-Verlag GmbH Germany, part of Springer Nature 2018