Abstract
To prospectively compare standard and valve-less insufflation systems on pneumoperitoneum-related complications in robotic-assisted laparoscopic partial nephrectomy. A prospective randomized controlled trial was conducted during a 1.5-year period to compare insufflation-related complications in partial nephrectomy surgery by a single surgeon. Thirty-one patients were recruited for each group: AirSeal insufflation system at 12 mmHg (AIS12), AirSeal at 15 mmHg (AIS15), and conventional insufflation system at 15 mmHg (CIS). Primary outcome assessed was rate of subcutaneous emphysema. Secondary outcomes included rates of pneumothorax, pneumomediastinum, shoulder pain scores, overall pain scores, pain medication usage, insufflation time, recovery room time, length of hospital stay and impact of surgical approach. Predictors for subcutaneous emphysema were assessed with univariate and multivariate logistic models. 93 patients with similar baseline characteristics were randomized into the three insufflation groups. Incidence of subcutaneous emphysema was lower in the AIS12 group compared to CIS (19% vs 48%, p = 0.03,). Mean pain score was less for AIS12 compared to CIS at 12 h (3.1 vs 4.4, p = 0.03). Shoulder pain was less in AIS12 and AIS15 groups compared to CIS at 8 h (AIS12 vs CIS: 0.6 vs 1.6, p = 0.01, AIS15 vs CIS: 0.6 vs 1.6, p = 0.02), and between AIS12 as compared to CIS at 12 h (0.4 vs 1.4, p = 0.003) postoperatively. There was no difference between morphine equivalent use, insufflation time, recovery room time, and length of hospital stay. Multivariable regression analysis showed AirSeal at 12 mmHg and the transperitoneal approach to be the only significant predictors for lower risk of developing subcutaneous emphysema (p < 0.001). Compared to standard insufflation, AirSeal insufflation at 12 mmHg was associated with reduced risk of developing subcutaneous emphysema in robotic partial nephrectomy. Furthermore, shoulder pain was reduced in both AirSeal groups compared to standard insufflation. The retroperitoneal approach increases the risk of developing subcutaneous emphysema.
Access options
Buy single article
Instant access to the full article PDF.
USD 39.95
Price excludes VAT (USA)
Tax calculation will be finalised during checkout.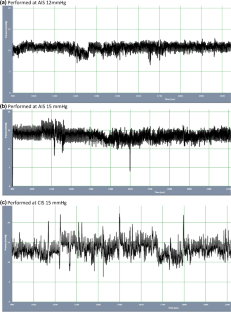 References
Weise ES, Winfield HN (2005) Laparoscopic partial nephrectomy. J Endourol 19:634–642

Zhao LC, Han JS, Loeb S, Tenggardjaja C, Rubenstein RA, Smith ND et al (2008) Thoracic complications of urologic laparoscopy: correlation between radiographic findings and clinical manifestations. J Endourol 22:607–614

Ng CS, Gill IS, Sung GT, Whalley DG, Graham R, Schweizer D (1999) Retroperitoneoscopic surgery is not associated with increased carbon dioxide absorption. J Urol 162:1268–1272

Lehmann LJ, Lewis MC, Goldman H, Marshall JR (1995) Cardiopulmonary complications during laparoscopy: two case reports. South Med J 88:1072–1075

Worrell JB, Cleary DT (2002) Massive subcutaneous emphysema and hypercarbia: complications of carbon dioxide absorption during extraperitoneal and intraperitoneal laparoscopic surgery–case studies. AANA J 70:456–461

Lee DW, Kim MJ, Lee YK, Lee HN (2011) Does intraabdominal pressure affect development of subcutaneous emphysema at gynecologic laparoscopy? J Minim Invasive Gynecol 18:761–765

Nepple KG, Kallogjeri D, Bhayani SB (2013) Benchtop evaluation of pressure barrier insufflator and standard insufflator systems. Surg Endosc 27:333–338

Annino F, Topazio L, Autieri D, Verdacchi T, De Angelis M, Asimakopoulos AD (2017) Robotic partial nephrectomy performed with Airseal versus a standard CO2 pressure pneumoperitoneum insufflator: a prospective comparative study. Surg Endosc 31:1583–1590

Bucur P, Hofmann M, Menhadji A, Abedi G, Okhunov Z, Rinehart J et al (2016) Comparison of pneumoperitoneum stability between a valveless trocar system and conventional insufflation: a prospective randomized trial. Urology 94:274–280

Herati AS, Andonian S, Rais-Bahrami S, Atalla MA, Srinivasan AK, Richstone L et al (2011) Use of the valveless trocar system reduces carbon dioxide absorption during laparoscopy when compared with standard trocars. Urology 77:1126–1132

Miyano G, Nakamura H, Seo S, Sueyoshi R, Okawada M, Doi T et al (2016) Pneumoperitoneum and hemodynamic stability during pediatric laparoscopic appendectomy. J Pediatr Surg 51:1949–1951

Sroussi J, Elies A, Rigouzzo A, Louvet N, Mezzadri M, Fazel A et al (2017) Low pressure gynecological laparoscopy (7 mmHg) with AirSeal(R) System versus a standard insufflation (15 mmHg): a pilot study in 60 patients. J Gynecol Obstet Hum Reprod 46:155–158

Murdock CM, Wolff AJ, Van Geem T (2000) Risk factors for hypercarbia, subcutaneous emphysema, pneumothorax, and pneumomediastinum during laparoscopy. Obstet Gynecol 95:704–709
Funding
This study was funded by a research grant from CONMED Corporation.
Ethics declarations
Conflict of interest
James Porter: Intuitive Surgical—Speaker, Training, Ceevra—Advisory Board, Medtronic—Advisory Board, Johnson and Johnson—Consultant; Tom Feng: None; Gerald Heulitt: None; Adel Islam: None.
Human subjects statement
All procedures followed were in accordance with the ethical standards of the responsible committee on human experimentation (institutional and national) and with the Helsinki Declaration of 1975, as revised in 2000. Informed consent was obtained from all patients for being included in the study.
Additional information
Publisher's Note
Springer Nature remains neutral with regard to jurisdictional claims in published maps and institutional affiliations.
About this article
Cite this article
Feng, T.S., Heulitt, G., Islam, A. et al. Comparison of valve-less and standard insufflation on pneumoperitoneum-related complications in robotic partial nephrectomy: a prospective randomized trial. J Robotic Surg 15, 381–388 (2021). https://doi.org/10.1007/s11701-020-01117-z
Received:

Accepted:

Published:

Issue Date:

DOI: https://doi.org/10.1007/s11701-020-01117-z
Keywords
Laparoscopy

Pneumoperitoneum

Subcutaneous emphysema

Insufflation systems