Abstract
Post-operative hemorrhage is the most concerning complication after minimally invasive transoral surgery, as can result in airway compromise. Simulation-based medical education provides trainees with structured learning in an intensive and immersive environment allowing deliberate practice of skills and behaviors in the management of real-life situations. We implemented a novel post-oropharyngeal surgery bleeding model in a nationwide otolaryngology emergencies bootcamp, to teach and evaluate technical and non-technical skills required to competently manage this clinical scenario. 28 Otolaryngology residents from 11 programs in Canada participated in the annual Otolaryngology Emergencies Bootcamp of Western University in London, Ontario. After teaching technical aspects of emergency surgical airways in models, the course culminated with a complex scenario of a post-minimally invasive transoral surgery bleeding model using a fresh cadaver. The Non-Technical Skills for Surgeons (NOTSS) rating scale was applied to video analysis and a scenario-specific Medical Expert Checklist was implemented. The model design in a cadaveric torso is described for use in a simulation of a high-volume oropharyngeal bleed after a minimally invasive approach. Participants agreed that the model evoked an elevated degree of realism and conveyed the emotion of a life-threatening event. NOTSS analysis identified a marginal score in the domains of decision-making and communication and teamwork. Critical action checklist analysis highlighted the early mobilization of available resources and time to decision for surgical airway. We present the first report of a post-minimally invasive transoral surgery bleeding model. It was successful in recreating with high fidelity such a high-stake event and to teach technical and non-technical skills.
This is a preview of subscription content, log in to check access.
Access options
Buy single article
Instant access to the full article PDF.
US$ 39.95
Price includes VAT for USA
Subscribe to journal
Immediate online access to all issues from 2019. Subscription will auto renew annually.
US$ 99
This is the net price. Taxes to be calculated in checkout.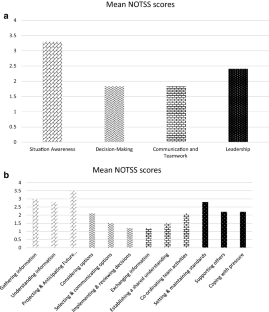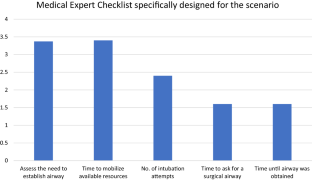 Funding
This is a self-funded study.
Ethics declarations
Conflict of interest
Authors AS, DE, IB, UD, SDM, AN, JY, KF, and KR declare they have no conflicts of interest.
Research involving human participants or animals
This article does not contain any studies with human or animal subjects performed by any of the authors.
About this article
Cite this article
Sahovaler, A., Eibling, D.E., Bruni, I. et al. Novel minimally invasive transoral surgery bleeding model implemented in a nationwide otolaryngology emergencies bootcamp. J Robotic Surg 13, 773–778 (2019). https://doi.org/10.1007/s11701-019-00920-7
Received:

Accepted:

Published:

Issue Date:
Keywords
TORS

TLM

Post-operative bleeding

Training

Bootcamp