Abstract
The application of telerobotics in the biomedical field has grown rapidly and is showing very promising results. Robotically assisted microsurgery and nerve manipulation are some of its latest innovations. The purpose of this article is to update the community of shoulder and elbow surgeons on that field. Simple anterior subcutaneous translocation of the ulnar nerve was first experimented in two cadavers, and then performed in one live patient who presented with cubital tunnel syndrome. This procedure is the first reported case using the robot in elbow surgery. In this paper we attempt to analyze various aspects related to human versus robotically assisted surgery.
Access options
Buy single article
Instant access to the full article PDF.
US$ 39.95
Tax calculation will be finalised during checkout.
Subscribe to journal
Immediate online access to all issues from 2019. Subscription will auto renew annually.
US$ 79
Tax calculation will be finalised during checkout.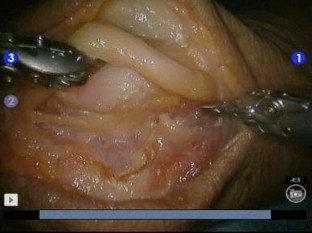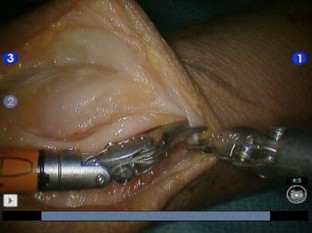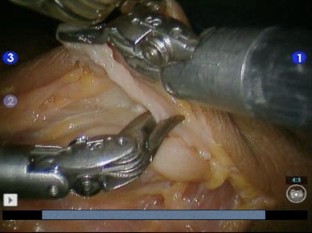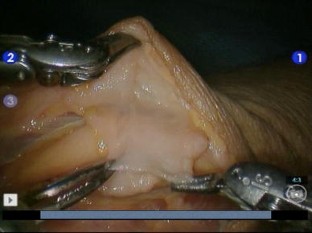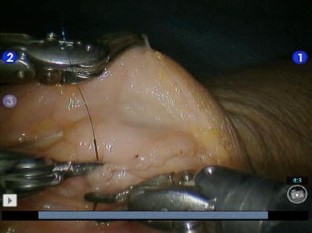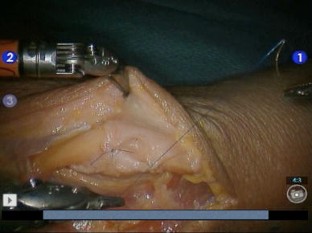 References
1.

Cavusoglu MC, Williams W, Tendick F, Sastry SS (2003) Robotics for telesurgery: second generation berkeley/UCSF laparoscopic telesurgical workstation and looking towards the future applications. Industrial Robot 301:22–29. doi:10.1108/01439910310457670

2.

Cubano M, Poulouse BK, Talamini MA, Stewart R, Antosek LE, Lentz R et al. (1999) Long distance telementoring. A novel tool for laparoscopy aboard the USS Abraham Lincoln Surg Endosc. 13:673–678. doi: 10.1007/s004649901071

3.

Edmonds GO, Welch RV (2003) Applying robotics to HAZMAT. In: Proceedings of the 4th national technology transfer conference and exposition—In NASA technology. http://trs-new.jpl.nasa.gov/dspace/handle/2014/36468

4.

Hoznek A, Zaki SK, Samadi B, Salomon L, Lobontiu A, Lang P et al (2002) Robotic assisted kidney transplantation: an initial experience. J Urol 167:1604–1606. doi:10.1097/01.ju.0000081648.65198.2d

5.

Le Roux PD, Das H, Esquenazi S, Kelly PJ (2001) Robotic assisted microsurgery: a feasibility study in the rat. Neurosurgery 48:584–589

6.

Marescaux J, Smith MK, Folscher D, Jamali F, Malassagne B, Leroy J (2001) Telerobotic laparoscopic cholecystectomy: initial clinical experience with 25 patients. Ann Surg 234:1–7

7.

Mohr FW, Falk V, Diegeler A, Autschbach R (1999) Computer-enhanced coronary artery bypass surgery. J Thorac Cardiovasc Surg 117:1212–1214

8.

Morrey BF (2002) Master techniques in orthopaedic surgery, the elbow. In: Spinner M, Spinner RJ (eds) Nerve decompression. Lippincott Williams & Wilkins, Philadelphia 269

9.

Saraf S (2006) Role of robot assisted microsurgery in plastic surgery. Indian J Plast Surg 39:57–61. doi:10.4103/0970-0358.26905

10.

Schiff J, Li PS, Goldstein M (2005) Robotic microsurgical vasovasostomy and vasoepididymostomy in rats. Int J Med Robot Comput Assist Surg 1:122–226. doi:10.1002/rcs.21

11.

Siemionow M, Ozer K, Siemionow W, Lister G (2000) Robotic assistance in microsurgery. J Reconstr Microsurg 16:643–649. doi:10.1055/5-2000-9383

12.

Szymula TP, Richter V. Recenzie (2001) Endoscopy and microsurgery In: D. Pieptu, Manfred Fray (eds) Update in plastic surgery series. Springer Wien, New York

13.

Tang LW, DAncona G, Bergsland J, Kawaguchi A, Karamanoukian HL (2001) Robotically assisted video enhanced endoscopic coronary artery bypass graft surgery. Angiology 52:99–102. doi:10.1177/000331970105200202

14.

Turner J (ed) (1997) Robotic microsurgery to make difficult procedures easier. Aerosp Technol Innov 9th edn. http://ipp.nasa.gov/innovation/Innovation52/robsburg.htm
Conflict of interest
No authors have any conflicts of interest.
About this article
Cite this article
Garcia, J.C., Mantovani, G., Gouzou, S. et al. Telerobotic anterior translocation of the ulnar nerve. J Robotic Surg 5, 153–156 (2011). https://doi.org/10.1007/s11701-010-0226-7
Received:

Accepted:

Published:

Issue Date:
Keywords
Telesurgery

Robotic surgery

Cubital tunnel

Ulnar nerve