Abstract
Through precisely adjusting the pH value of reaction system, two new mixed-ligand based coordination polymers, namely [Zn(ip)0.5(bta)]n (1) and [Zn3(Hip)4(bta)2]n (2) (H2ip = isophthalic acid, Hbta = benzotriazole), have been acquired through the self-assemble reaction of Zn(II) salts in combination with H2ip and Hbta. Both compounds have high thermal stability demonstrated by the thermogravimetric analysis (TGA) experiments, and exhibit strong luminescence emission at room temperature. Their application values on the children bone growth and development were evaluated and the specific mechanism was examined simultaneously. Above all, compound 1 was more outstanding than compound 2 against the children bone growth and development by regulating the Vitamin K receptor on the bone cell surface.
Graphic abstract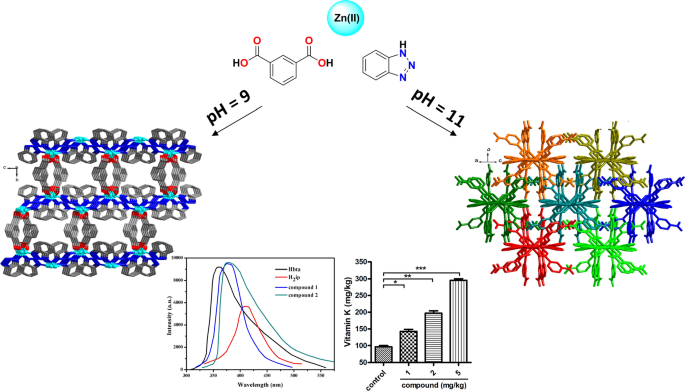 Access options
Buy single article
Instant access to the full article PDF.
US$ 39.95
Tax calculation will be finalised during checkout.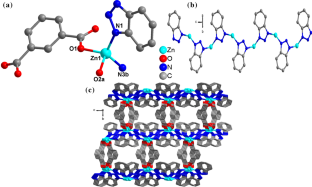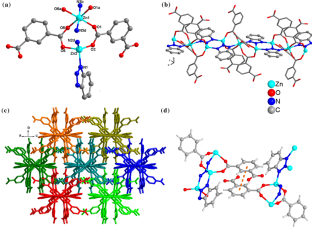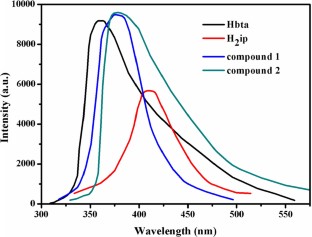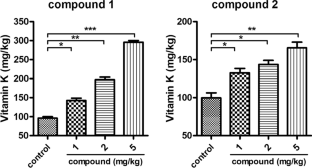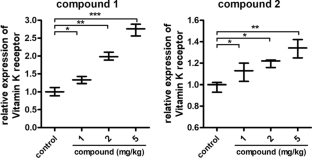 Data availability
Selected bond lengths (Å) and angles (°) of compounds 1–2 (Table S1); PXRD patterns (a) for compound 1 and (b) for compound 2 (Fig. S1); The FT-IR spectra of CPs 1 and 2 (Fig. S2), the information could be found in the supporting information file.
Ethics declarations
Conflicts of interest
The author(s) declare(s) that there is no conflict of interest regarding the publication of this paper.
Additional information
Publisher's Note
Springer Nature remains neutral with regard to jurisdictional claims in published maps and institutional affiliations.
Supplementary Information
Below is the link to the electronic supplementary material.
About this article
Cite this article
Jiang, P., Liu, XQ., Sun, AL. et al. pH-controlled new mixed-ligand coordination polymers: luminescent properties and promotion activity on the children bone growth and development. Chem. Pap. 75, 6345–6353 (2021). https://doi.org/10.1007/s11696-021-01798-2
Received:

Accepted:

Published:

Issue Date:
Keywords
Zn(II) compound

Luminescence

Bone growth and development