Abstract
In this paper, a magnetic core–shell composite with MgNi2FeO4.5 nanotubes as core and carbon nanotubes (CNTs) as shell was synthesized by in situ growth of CNTs on the surface of MgNi2FeO4.5 nanotubes via a catalytic chemical vapor deposition method. The MgNi2FeO4.5 nanotubes were prepared using a mixed aqueous solution of Mg(NO3)2, Ni(NO3)2 and Fe(NO3)3 (molar ratio of 1:2:1) and anodic aluminum oxide as template. Both the growth temperature and time of CNTs brought about effect on the structure and magnetic property of the composite were investigated. X-ray diffraction, transmission electron microscope, field emission scanning electron microscope, Raman spectroscopy and vibrating sample magnetometer were used to characterize the as-prepared samples. The MgNi2FeO4.5 nanotubes are parallel arranged, and the exterior surface of which is wrapped by CNTs when the growth temperature exceeding 480 °C. Magnetic measurement demonstrates the composite with higher growth temperature and shorter growth time possesses more excellent magnetic property.
Access options
Buy single article
Instant access to the full article PDF.
US$ 39.95
Tax calculation will be finalised during checkout.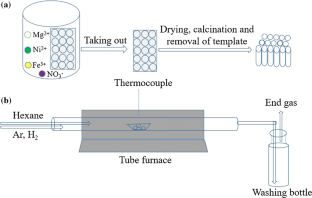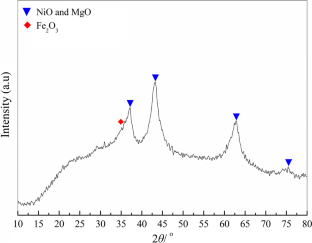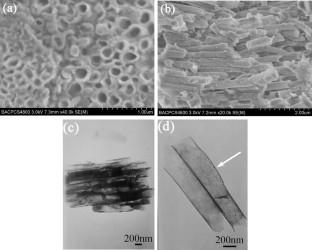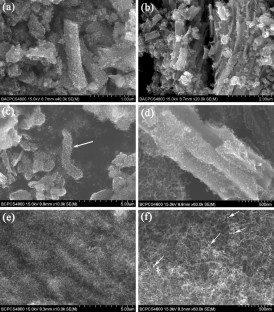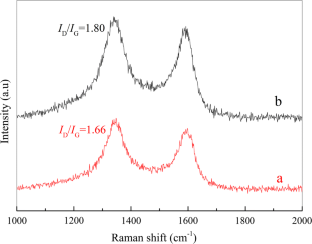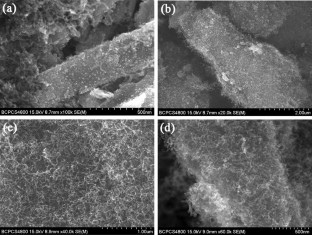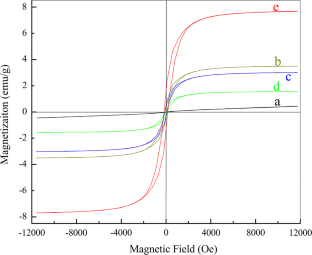 Acknowledgements
This research is supported by the Key Research Project of Universities in Henan Province (No. 18B610004) and Henan Provincial Science and Technology Plan Project (No. 182102210334).
Ethics declarations
Conflicts of interest
On behalf of all authors, the corresponding author states that there is no conflict of interest.
Additional information
Publisher's Note
Springer Nature remains neutral with regard to jurisdictional claims in published maps and institutional affiliations.
About this article
Cite this article
Cao, Y., Wang, Y., Dong, Z. et al. Synthesis of a magnetic core–shell carbon nanotube@MgNi2FeO4.5 nanotube composite. Chem. Pap. 74, 175–182 (2020). https://doi.org/10.1007/s11696-019-00867-x
Received:

Accepted:

Published:

Issue Date:
Keywords
Carbon nanotubes

MgNi2FeO4.5 nanotubes

Chemical vapor deposition

Magnetic property