Abstract
In this paper, two novel benzothiazole derivatives EtSN and OAcSN with a D–π–A configuration were developed as fluorescent probes for the detection of HSO3−. Compared with OAcSN, probe EtSN, bearing ester group, displayed a lower detection limit and faster response time. Upon treatment with HSO3−, EtSN and OAcSN displayed noticeable color change from yellow (EtSN)/red (OAcSN) to coreless, respectively. Competitive experiments indicated that EtSN and OAcSN had higher fluorescence selectivity towards HSO3− than other analytes. The sensing mechanism was further illustrated by 1H NMR and TD-DFT.
Access options
Buy single article
Instant access to the full article PDF.
USD 39.95
Price excludes VAT (USA)
Tax calculation will be finalised during checkout.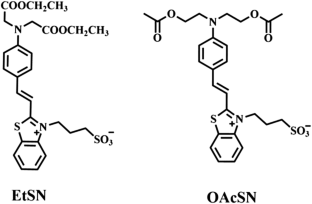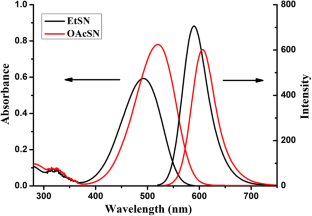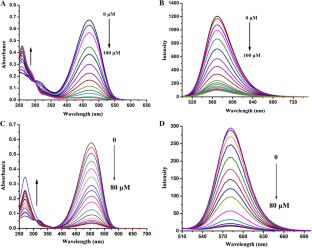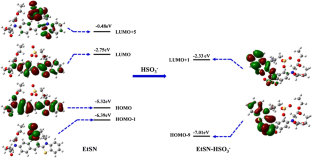 Acknowledgements
This work was supported by Grants from Anhui Provincial Natural Science Foundation (1908085QB50). The Doctoral Startup Foundation of Wannan Medical College (wYRCQD201715). The Young Foundation of Wannan Medical College (WK201807). The Natural Science Fund of Education Department of Anhui province (KJ2018A0257). National Natural Science Foundation of China (21602157). The Scientific Research Foundation for Academic and Technical Leader Reserve Candidate of Anhui Province (2016H086).
Additional information
Publisher's Note
Springer Nature remains neutral with regard to jurisdictional claims in published maps and institutional affiliations.
Electronic supplementary material
Below is the link to the electronic supplementary material.
About this article
Cite this article
Wang, H., Zhou, L., Cai, F. et al. Novel water-soluble fluorescent probe for rapidly detecting SO2 derivatives. Chem. Pap. 73, 2737–2743 (2019). https://doi.org/10.1007/s11696-019-00825-7
Received:

Accepted:

Published:

Issue Date:

DOI: https://doi.org/10.1007/s11696-019-00825-7
Keywords
Benzothiazole

Fluorescent probe

SO2 derivative