Abstract
Novel saccharide/Fe(II) complexes, sucrose/Fe(II) (1), glucose/Fe(II) (2), and fructose/Fe(II) (3) were synthesized. XRD, FTIR, NMR, TEM, XPS, UV–vis and DSC were applied for characterization. The amorphous complex is confirmed as nanoscale. It shows that the complex has ultraviolet absorption characteristics and high stability in acid and weak alkaline environments. The exothermic property at high temperature implies that it could be kept and used in normal environment. An analysis of in vitro bioactivity on apple dwarfing rootstock G. 935 reveals that complex 1 is able to provide iron for plantlets. Compared with EDTA/Fe(II), complex 1 has higher uptake efficiency and harmlessness in tissue culture. The above results suggest that the saccharide-based Fe(II) nano-complex could be applied for plant growth as iron source.
Access options
Buy single article
Instant access to the full article PDF.
US$ 39.95
Tax calculation will be finalised during checkout.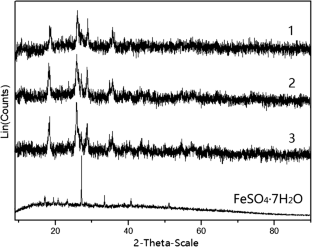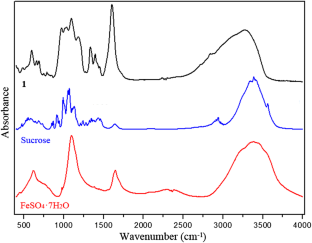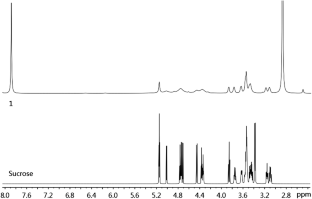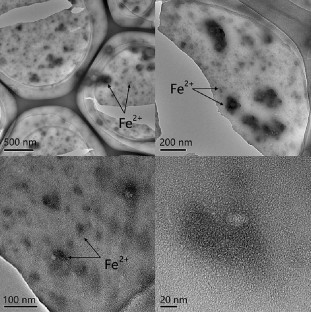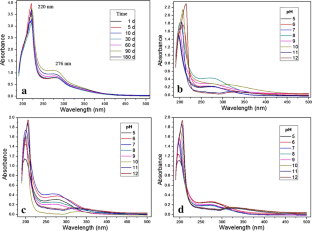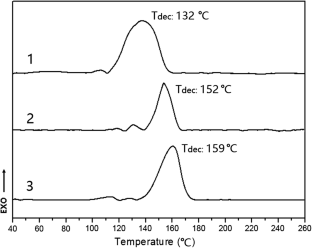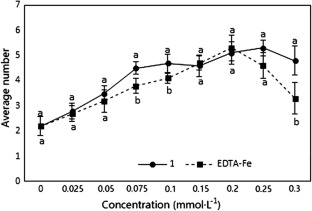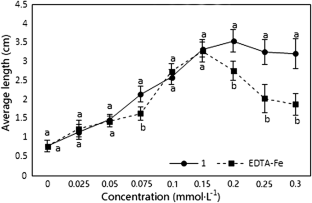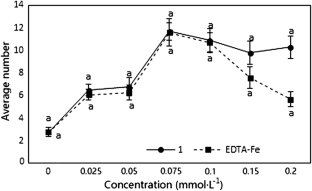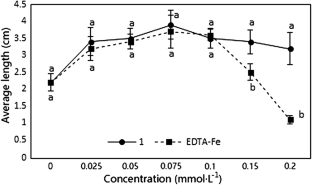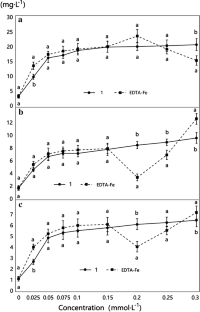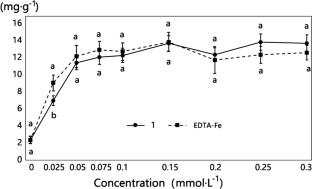 Electronic supplementary material
Below is the link to the electronic supplementary material.
About this article
Cite this article
Yang, YZ., Li, MJ., Zhou, BB. et al. Synthesis, characterization, and evaluation of bioactivity of novel Fe(II) nano-complexes based on sucrose, glucose, and fructose. Chem. Pap. 73, 321–329 (2019). https://doi.org/10.1007/s11696-018-0582-8
Received:

Accepted:

Published:

Issue Date:
Keywords
Fe(II) complex

Saccharide-based ligand

Nano-complex

Stability

Iron supply