Abstract
It has always been a widespread concern that countless waste cigarette butts cause resource waste and environmental pollution, so it is necessary to explore their recovery and reutilization. For this purpose, waste cigarette butts were recycled via pyrolysis carbonization at 700 °C and 800 °C for sodium ion battery (SIB) anode, respectively. The results suggested that the micro-structure and electrochemical Na-storage performances of N-doped waste cigarette butts hard carbon (NWHC) were affected by the carbonization temperature. For example, NWHC carbonized at 700 °C (NWHC-700) possessed lower degree of graphitization, higher content of N element and larger interlayer spacing than NWHC at 800 °C (NWHC-800). And also, NWHC-700 anode delivered the reversible discharge capacities of 300 mAh g−1 at 25 mA g−1 for 200 cycles and 135 mAh g−1 even at 1500 mA g−1 for 2000 cycles, higher than 241 mAh g−1 and 105 mAh g−1 of NWHC-800 anode, respectively. More disordered micro-structure, lower degree of graphitization, larger interlayer spacing and higher content of N element of NWHC-700 anode may be jointly responsible for higher electrochemical Na-storage performances, which would delay the afflux of the waste cigarette butts into the waste streams.
This is a preview of subscription content, log in to check access.
Access options
Buy single article
Instant access to the full article PDF.
US$ 39.95
Price includes VAT for USA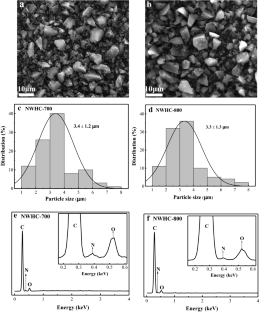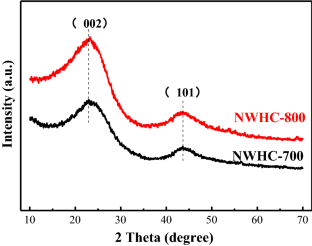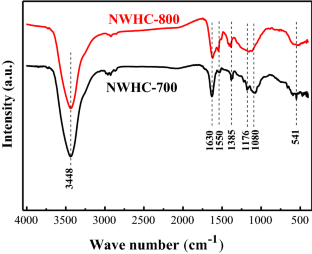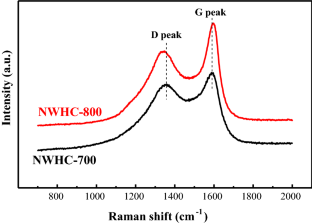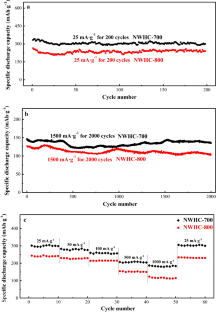 Acknowledgements
This work was financially supported by the National Natural Science Foundations of China (Grant Nos. 51566006 and 51363011), the 46th Scientific Research Foundation for the Returned Overseas Chinese Scholars, State Education Ministry in China (6488-20130039), the 19th Young Academic and Technical Leaders of Yunnan Province (1097-10978240), the Program of High-level Introduced Talent of Yunnan Province (10978125) and the Project of Key Discipline (14078232 and 14078311).
About this article
Cite this article
Hou, H., Yu, C., Liu, X. et al. The effect of carbonization temperature of waste cigarette butts on Na-storage capacity of N-doped hard carbon anode. Chem. Pap. 73, 1237–1246 (2019). https://doi.org/10.1007/s11696-018-00674-w
Received:

Accepted:

Published:

Issue Date:
Keywords
Waste cigarette butts

N-doped hard carbon

Sodium ion battery

Anode