Abstract
This study presents using zeolitic imidazolate framework-8 (ZIF-8) as porous filler dispersed phase and polyurethane (PU) as continuous phase to synthesis mixed matrix membranes (MMMs). ZIF-8 nanoparticles were synthesized using centrifugal method. The synthesized nanoparticles were characterized by scanning electron microscopy (SEM), X-ray diffraction (XRD), and thermal gravimetric analysis (TGA). In order to investigate the effect of ZIF-8 loading on the membrane performance in CO2/CH4 separation, different membranes were prepared with various amounts of ZIF-8 (0–50 wt%). Membranes properties were characterized by SEM, XRD, TGA, differential scanning calorimetry (DSC), and tensile analysis. SEM images exhibit that the ZIF-8 is dispersed uniformly in cross section of membrane. Thermal stability of membranes increases with addition of the ZIF-8 nanoparticles into the polymer matrix. Both tensile strength and strain at break in the MMMs increase with the ZIF-8 loading. To study the effect of feed pressure on CO2 and CH4 transport properties of the membranes, single gas experiments were conducted at 4, 8, and 12 bar feed pressures. Incorporation of ZIF-8 crystals into continuous PU matrix resulted in high-performance gas separation membranes. Increasing feed pressure, significantly, increased separation performances in all the membranes.
Access options
Buy single article
Instant access to the full article PDF.
USD 39.95
Price excludes VAT (USA)
Tax calculation will be finalised during checkout.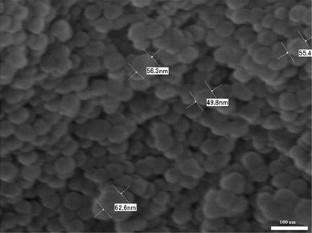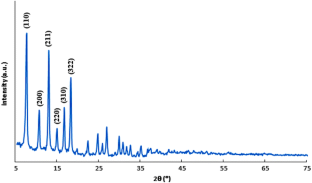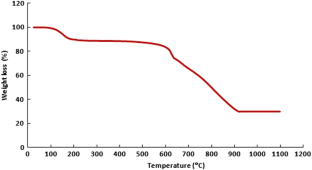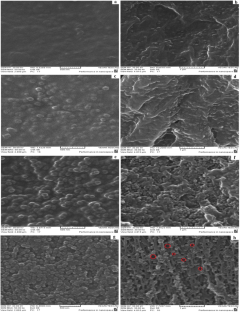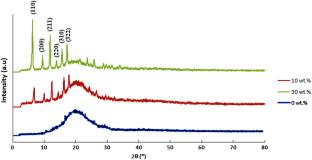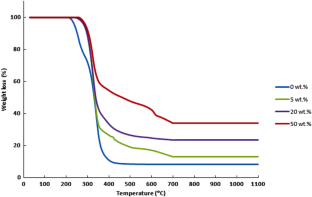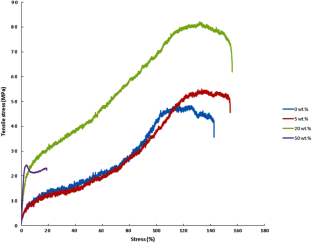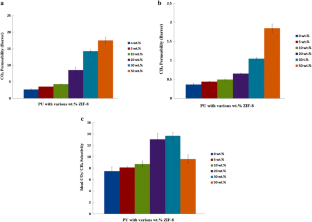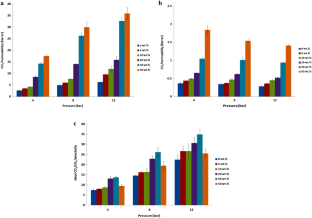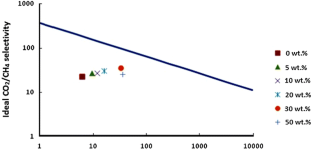 References
Ahmad FN, Jaafar M, Palaniandy S, Azizli KAM (2008) Effect of particle shape of silica mineral on the properties of epoxy composites. Compos Sci Technol 68:346–353

Ahn J, Chung W-J, Pinnau I, Guiver MD (2008) Polysulfone/silica nanoparticle mixed-matrix membranes for gas separation. J Membr Sci 314:123–133

Aroon MA, Ismail AF, Matsuura T, Montazer-Rahmati MM (2010) Performance studies of mixed matrix membranes for gas separation: a review. Sep Purif Technol 75:229–242. doi:10.1016/j.seppur.2010.08.023

Askari M, Chung T-S (2013) Natural gas purification and olefin/paraffin separation using thermal cross-linkable co-polyimide/ZIF-8 mixed matrix membranes. J Membr Sci 444:173–183

Bae TH, Lee JS, Qiu W, Koros WJ, Jones CW, Nair S (2010) A High-Performance Gas-Separation Membrane Containing Submicrometer-Sized Metal-Organic Framework Crystals. Angewandte Chemie Int Edn 49:9863–9866

Basu S, Cano-Odena A, Vankelecom IF (2011) MOF-containing mixed-matrix membranes for CO2CH4 and CO2N2 binary gas mixture separations. Sep Purif Technol 81:31–40

Bistričić L, Baranović G, Leskovac M, Bajsić EG (2010) Hydrogen bonding and mechanical properties of thin films of polyether-based polyurethane–silica nanocomposites. Eur Polymer J 46:1975–1987

Castro-Dominguez B, Leelachaikul P, Messaoud SB, Takagaki A, Sugawara T, Kikuchi R, Oyama ST (2015) The optimal point within the Robeson upper boundary. Chem Eng Res Des 97:109–119. doi:10.1016/j.cherd.2015.03.002

Cavenati S, Grande CA, Rodrigues AE (2006) Removal of carbon dioxide from natural gas by vacuum pressure swing adsorption. Energy Fuels 20:2648–2659

Chen HZ, Chung T-S (2012) CO2-selective membranes for hydrogen purification and the effect of carbon monoxide (CO) on its gas separation performance. Int J Hydrogen Energy 37:6001–6011. doi:10.1016/j.ijhydene.2011.12.124

Chi WS et al (2015) Mixed matrix membranes consisting of SEBS block copolymers and size-controlled ZIF-8 nanoparticles for CO2 capture. J Membr Sci 495:479–488. doi:10.1016/j.memsci.2015.08.016

Dai Y, Johnson J, Karvan O, Sholl DS, Koros W (2012) Ultem®/ZIF-8 mixed matrix hollow fiber membranes for CO2N2 separations. J Membr Sci 401:76–82

De Lorenzo L, Tocci E, Gugliuzza A, Drioli E (2012) Pure and modified co-poly (amide-12-b-ethylene oxide) membranes for gas separation studied by molecular investigations. Membranes 2:346–366

Diestel L, Liu XL, Li YS, Yang WS, Caro J (2014) Comparative permeation studies on three supported membranes: pure ZIF-8, pure polymethylphenylsiloxane, and mixed matrix membranes. Microporous Mesoporous Mater 189:210–215. doi:10.1016/j.micromeso.2013.09.012

Ding C, Zhang X, Li C, Hao X, Wang Y, Guan G (2016) ZIF-8 incorporated polyether block amide membrane for phenol permselective pervaporation with high efficiency. Sep Purif Technol 166:252–261. doi:10.1016/j.seppur.2016.04.027

Farnam M, Mukhtar H, Shariff A (2016) Analysis of the Influence of CMS Variable Percentages on Pure PES Membrane Gas Separation Performance. Procedia Eng 148:1206–1212. doi:10.1016/j.proeng.2016.06.449

Fu S-Y, Feng X-Q, Lauke B, Mai Y-W (2008) Effects of particle size, particle/matrix interface adhesion and particle loading on mechanical properties of particulate–polymer composites. Compos B Eng 39:933–961

Ghadimi A, Amirilargani M, Mohammadi T, Kasiri N, Sadatnia B (2014) Preparation of alloyed poly(ether block amide)/poly(ethylene glycol diacrylate) membranes for separation of CO2/H2 (syngas application). J Membr Sci 458:14–26. doi:10.1016/j.memsci.2014.01.048

Gong H, Lee SS, Bae T-H (2017) Mixed-matrix membranes containing inorganically surface-modified 5A zeolite for enhanced CO2/CH4 separation. Microporous Mesoporous Mater 237:82–89. doi:10.1016/j.micromeso.2016.09.017

Gurdal Y, Keskin S (2016) A new approach for predicting gas separation performances of MOF membranes. J Membr Sci 519:45–54. doi:10.1016/j.memsci.2016.07.039

Hassanajili S, Masoudi E, Karimi G, Khademi M (2013) Mixed matrix membranes based on polyetherurethane and polyesterurethane containing silica nanoparticles for separation of CO2/CH4 gases. Sep Purif Technol 116:1–12. doi:10.1016/j.seppur.2013.05.017

Hassanajili S, Khademi M, Keshavarz P (2014) Influence of various types of silica nanoparticles on permeation properties of polyurethane/silica mixed matrix membranes. J Membr Sci 453:369–383

Heck R et al (2017) Block copolyimide membranes for pure- and mixed-gas separation. Sep Purif Technol 173:183–192. doi:10.1016/j.seppur.2016.09.024

Hwang S, Chi WS, Lee SJ, Im SH, Kim JH, Kim J (2015) Hollow ZIF-8 nanoparticles improve the permeability of mixed matrix membranes for CO2/CH4 gas separation. J Membr Sci 480:11–19

Isfahani AP, Ghalei B, Bagheri R, Kinoshita Y, Kitagawa H, Sivaniah E, Sadeghi M (2016) Polyurethane gas separation membranes with ethereal bonds in the hard segments. J Membr Sci 513:58–66. doi:10.1016/j.memsci.2016.04.030

Jomekian A, Behbahani RM, Mohammadi T, Kargari A (2016a) CO2/CH4 separation by high performance co-casted ZIF-8/Pebax 1657/PES mixed matrix membrane. J Nat Gas Sci Eng 31:562–574. doi:10.1016/j.jngse.2016.03.067

Jomekian A, Behbahani RM, Mohammadi T, Kargari A (2016b) Innovative layer by layer and continuous growth methods for synthesis of ZIF-8 membrane on porous polymeric support using poly(ether-block-amide) as structure directing agent for gas separation. Microporous Mesoporous Mater 234:43–54. doi:10.1016/j.micromeso.2016.07.008

Jue ML, Lively RP (2015) Targeted gas separations through polymer membrane functionalization. React Funct Polym 86:88–110. doi:10.1016/j.reactfunctpolym.2014.09.002

Junaidi MUM, Leo CP, Ahmad AL, Ahmad NA (2015) Fluorocarbon functionalized SAPO-34 zeolite incorporated in asymmetric mixed matrix membranes for carbon dioxide separation in wet gases. Microporous Mesoporous Mater 206:23–33. doi:10.1016/j.micromeso.2014.12.013

Jusoh N, Yeong YF, Lau KK, Shariff AM (2016) Mixed matrix membranes comprising of ZIF-8 nanofillers for enhanced gas transport properties. Procedia Eng 148:1259–1265. doi:10.1016/j.proeng.2016.06.499

Jusoh N, Yeong YF, Lau KK, Shariff AM (2017) Transport properties of mixed matrix membranes encompassing zeolitic imidazolate framework 8 (ZIF-8) nanofiller and 6FDA-durene polymer: optimization of process variables for the separation of CO2 from CH4. J Cleaner Prod. doi:10.1016/j.jclepro.2017.02.069

Kárászová M, Sedláková Z, Izák P (2015) Gas permeation processes in biogas upgrading: a short review. doi:10.1515/chempap-2015-0141

Khoonsap S, Amnuaypanich S (2011) Mixed matrix membranes prepared from poly (vinyl alcohol)(PVA) incorporated with zeolite 4A-graft-poly (2-hydroxyethyl methacrylate)(zeolite-g-PHEMA) for the pervaporation dehydration of water–acetone mixtures. J Membr Sci 367:182–189

Lau CH, Li P, Li F, Chung T-S, Paul DR (2013) Reverse-selective polymeric membranes for gas separations. Prog Polym Sci 38:740–766

Lin H, Freeman BD (2005) Materials selection guidelines for membranes that remove CO2 f rom gas mixtures. J Mol Struct 739:57–74

Liu Y, Li S, Zhang X, Liu H, Qiu J, Li Y, Yeung KL (2014) New membrane architecture: ZnO@ZIF-8 mixed matrix membrane exhibiting superb H2 permselectivity and excellent stability. Inorg Chem Commun 48:77–80. doi:10.1016/j.inoche.2014.08.023

Metın D, Tihminlioğlu F, Balköse D, Ülkü S (2004) The effect of interfacial interactions on the mechanical properties of polypropylene/natural zeolite composites. Compos A Appl Sci Manuf 35:23–32

Millward AR, Yaghi OM (2005) Metal-organic frameworks with exceptionally high capacity for storage of carbon dioxide at room temperature. J Am Chem Soc 127:17998–17999

Nafisi V, Hägg M-B (2014) Development of dual layer of ZIF-8/PEBAX-2533 mixed matrix membrane for CO2 capture. J Membr Sci 459:244–255

Nik OG, Chen XY, Kaliaguine S (2011) Amine-functionalized zeolite FAU/EMT-polyimide mixed matrix membranes for CO2CH4 separation. J Membr Sci 379:468–478

Nik OG, Chen XY, Kaliaguine S (2012) Functionalized metal organic framework-polyimide mixed matrix membranes for CO2CH4 separation. J Membr Sci 413:48–61

Ordonez MJC, Balkus KJ Jr, Ferraris JP, Musselman IH (2010) Molecular sieving realized with ZIF-8/Matrimid® mixed-matrix membranes. J Membr Sci 361:28–37

Park KS et al (2006) Exceptional chemical and thermal stability of zeolitic imidazolate frameworks. Proc Natl Acad Sci 103:10186–10191

Perez EV, Balkus KJ Jr, Ferraris JP, Musselman IH (2009) Mixed-matrix membranes containing MOF-5 for gas separations. J Membr Sci 328:165–173

Pérez-Pellitero J et al (2010) Adsorption of CO2, CH4, and N2 on zeolitic imidazolate frameworks: experiments and simulations Chemistry-A. Eur J 16:1560–1571

Reid BD, Ruiz-Trevino FA, Musselman IH, Balkus KJ, Ferraris JP (2001) Gas permeability properties of polysulfone membranes containing the mesoporous molecular sieve MCM-41. Chem Mater 13:2366–2373

Rybak A, Kaszuwara W (2015) Magnetic properties of the magnetic hybrid membranes based on various polymer matrices and inorganic fillers. J Alloy Compd 648:205–214. doi:10.1016/j.jallcom.2015.06.197

Rybak A, Dudek G, Krasowska M, Strzelewicz A, Grzywna ZJ (2014a) Magnetic mixed matrix membranes consisting of PPO matrix and magnetic filler in gas separation. Sep Sci Technol 49:1729–1735

Rybak A, Dudek G, Krasowska M, Strzelewicz A, Grzywna ZJ, Sysel P (2014b) Magnetic mixed matrix membranes in air separation. Chem Pap 68:1332–1340. doi:10.2478/s11696-014-0587-x

Rybak A, Rybak A, Kaszuwara W, Awietjan S, Jaroszewicz J (2016) The rheological and mechanical properties of magnetic hybrid membranes for gas mixtures separation. Mater Lett 183:170–174. doi:10.1016/j.matlet.2016.07.078

Rybak A, Rybak A, Kaszuwara W, Awietjan S, Molak R, Sysel P, Grzywna ZJ (2017) The magnetic inorganic-organic hybrid membranes based on polyimide matrices for gas separation. Compos B Eng 110:161–170. doi:10.1016/j.compositesb.2016.11.010

Sadeghi M, Mehdi Talakesh M, Ghalei B, Shafiei M (2013) Preparation, characterization and gas permeation properties of a polycaprolactone based polyurethane-silica nanocomposite membrane. J Membr Sci 427:21–29

Safak Boroglu M, Yumru AB (2017) Gas separation performance of 6FDA-DAM-ZIF-11 mixed-matrix membranes for H2/CH4 and CO2/CH4 separation. Sep Purif Technol 173:269–279. doi:10.1016/j.seppur.2016.09.037

Semsarzadeh MA, Ghalei B (2013) Preparation, characterization and gas permeation properties of polyurethane–silica/polyvinyl alcohol mixed matrix membranes. J Membr Sci 432:115–125

Shaban M, AbdAllah H, Said L, Hamdy HS, Abdel Khalek A (2015) Titanium dioxide nanotubes embedded mixed matrix PES membranes characterization and membrane performance. Chem Eng Res Des 95:307–316. doi:10.1016/j.cherd.2014.11.008

Song Q et al (2012) Zeolitic imidazolate framework (ZIF-8) based polymer nanocomposite membranes for gas separation. Energy Environ Sci 5:8359–8369

Staszak K, Karaś Z, Jaworska K (2013) Comparison of polymeric and ceramic membranes performance in the process of micellar enhanced ultrafiltration of cadmium(II) ions from aqueous solutions. Chem Pap 67:380–388. doi:10.2478/s11696-012-0280-x

Surya Murali R, Ismail AF, Rahman MA, Sridhar S (2014a) Mixed matrix membranes of Pebax-1657 loaded with 4A zeolite for gaseous separations. Sep Purif Technol 129:1–8. doi:10.1016/j.seppur.2014.03.017

Surya Murali R, Praveen Kumar K, Ismail AF, Sridhar S (2014b) Nanosilica and H-Mordenite incorporated Poly(ether-block-amide)-1657 membranes for gaseous separations. Microporous Mesoporous Mater 197:291–298. doi:10.1016/j.micromeso.2014.07.001

Teo L-S, Chen C-Y, Kuo J-F (1998) The gas transport properties of amine-containing polyurethane and poly (urethane-urea) membranes. J Membr Sci 141:91–99

Thornton AW, Dubbeldam D, Liu MS, Ladewig BP, Hill AJ, Hill MR (2012) Feasibility of zeolitic imidazolate framework membranes for clean energy applications. Energy Environ Sci 5:7637–7646

Visser T, Masetto N, Wessling M (2007) Materials dependence of mixed gas plasticization behavior in asymmetric membranes. J Membr Sci 306:16–28

Waqas Anjum M, Bueken B, De Vos D, Vankelecom IFJ (2016) MIL-125(Ti) based mixed matrix membranes for CO2 separation from CH4 and N2. J Membr Sci 502:21–28. doi:10.1016/j.memsci.2015.12.022

Wolinska-Grabczyk A, Muszynski J, Jankowski A (2001) Applications of polyurethane-based membranes in pervaporation separations. Chem Pap-Slovak Acad Sci 54:389–392

Wu H et al (2014) Facilitated transport mixed matrix membranes incorporated with amine functionalized MCM-41 for enhanced gas separation properties. J Membr Sci 465:78–90. doi:10.1016/j.memsci.2014.04.023

Yampolskii Y, Pinnau I, Freeman BD (2006) Materials science of membranes for gas and vapor separation. Wiley Online Library

Yang T, Chung T-S (2013) High performance ZIF-8/PBI nano-composite membranes for high temperature hydrogen separation consisting of carbon monoxide and water vapor. Int J Hydrogen Energy 38:229–239. doi:10.1016/j.ijhydene.2012.10.045

Yang T, Xiao Y, Chung T-S (2011) Poly-/metal-benzimidazole nano-composite membranes for hydrogen purification. Energy Environ Sci 4:4171–4180

Zhu G-Q, Gao Q-C, Li Z-H, Wang F-G, Zhang H (2010) Modification of poly(vinyl alcohol) membrane via blending with poly(γ-benzyl l-glutamate)-block-poly(ethylene glycol) copolymer. Chem Pap 64:776–782. doi:10.2478/s11696-010-0069-8
About this article
Cite this article
Gholami, M., Mohammadi, T., Mosleh, S. et al. CO2/CH4 separation using mixed matrix membrane-based polyurethane incorporated with ZIF-8 nanoparticles. Chem. Pap. 71, 1839–1853 (2017). https://doi.org/10.1007/s11696-017-0177-9
Received:

Accepted:

Published:

Issue Date:

DOI: https://doi.org/10.1007/s11696-017-0177-9
Keywords
Membrane gas separation

Mixed matrix membrane (MMM)

Polyurethane (PU)

Zeolitic imidazolate framework-8 (ZIF-8)