Abstract
Ag@C core–shell structure composites were successfully synthesized by hydrothermal method, and then Ag nanoparticles were decorated on the surface of Ag@C by reduction of AgNO3. The morphology, composition and structure of the Ag@C@Ag composites were characterized by scanning electron microscopy (SEM), energy dispersive spectrometry (EDS) and X-ray diffraction (XRD). Cyclic voltammetry and amperometry were used to evaluate the electrocatalytic performance of the Ag@C@Ag/GCE for detection of H2O2. Meanwhile, a new electrochemical method of zero current potentiometry was used for electrochemical detection of H2O2. The linear range and the detection limit were from 0.2 to 10, and 0.07 μM, respectively.
Access options
Buy single article
Instant access to the full article PDF.
US$ 39.95
Tax calculation will be finalised during checkout.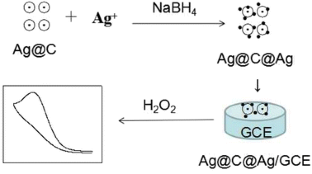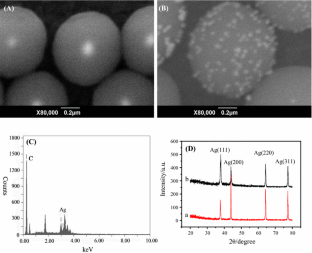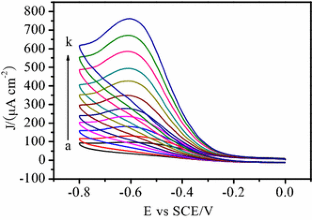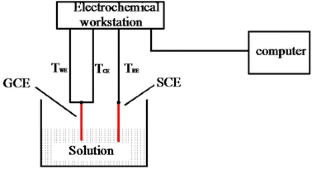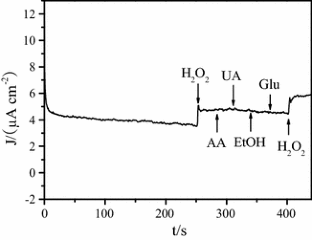 Acknowledgements
The authors gratefully acknowledge the financial support of this project by the National Science Fund of China (No. 21275116 and 21575113), Specialized Research Fund for the Doctoral Program of Higher Education (No. 20126101120023), the Natural Science Fund of Shaanxi Province in China (No. 2013KJXX-25), the Fund of Shaanxi Province Educational Committee of China (No. 12JK0576), the Scientific Research Foundation of Shaanxi Provincial Key Laboratory (No. 14JS094, 15JS100).
Electronic supplementary material
Below is the link to the electronic supplementary material.
About this article
Cite this article
Hao, H., Sheng, Q. & Zheng, J. Ag@C core–shell structure composites-decorated Ag nanoparticles: zero current potentiometry for detection of hydrogen peroxide. Chem. Pap. 71, 535–542 (2017). https://doi.org/10.1007/s11696-016-0001-y
Received:

Accepted:

Published:

Issue Date:
Keywords
Electrochemical sensing

Zero current potentiometry

Core–shell structure

Silver nanoparticles

Hydrogen peroxide