Correction to: Obesity Surgery
In the original article Figs. 1 and 2 are incomplete. The data tables including EBMIL, TWL and n should have accompanied both Fig. 1 and Fig. 2. The corrected figures follow: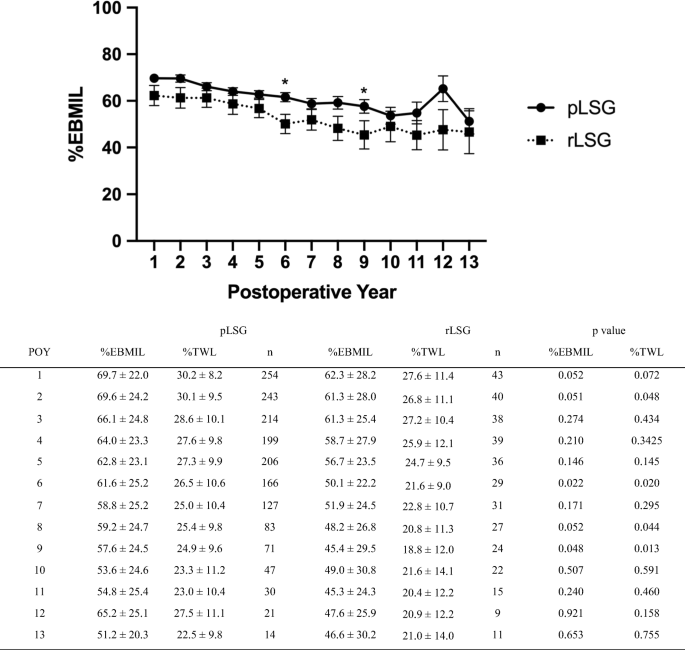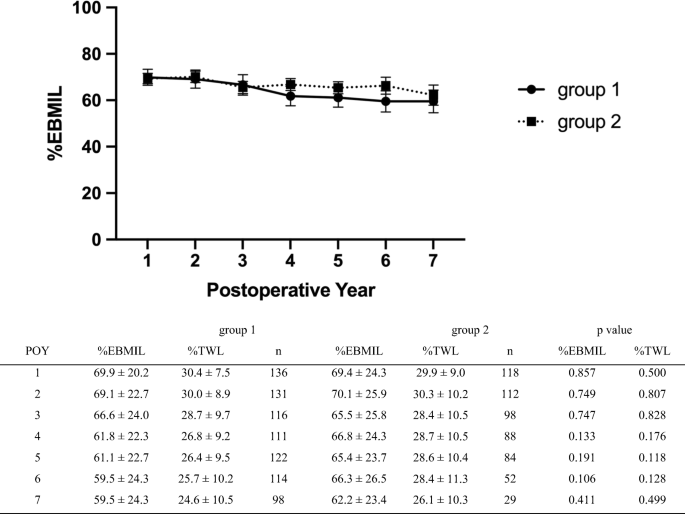 Additional information
Publisher's Note
Springer Nature remains neutral with regard to jurisdictional claims in published maps and institutional affiliations.
The online version of the original article can be found at https://doi.org/10.1007/s11695-021-05437-3
About this article
Cite this article
Kraljević, M., Cordasco, V., Schneider, R. et al. Correction to: Long-Term Effects of Laparoscopic Sleeve Gastrectomy: What Are the Results beyond 10 Years?. OBES SURG 31, 3434–3435 (2021). https://doi.org/10.1007/s11695-021-05460-4