Abstract
Background
Previous work from our group demonstrated improved memory function in bariatric surgery patients at 12 weeks postoperatively relative to controls. However, no study has examined longer-term changes in cognitive functioning following bariatric surgery.
Methods
A total of 137 individuals (95 bariatric surgery patients and 42 obese controls) were followed prospectively to determine whether postsurgery cognitive improvements persist. Potential mechanisms of change were also examined. Bariatric surgery participants completed self-report measurements and a computerized cognitive test battery prior to surgery and at 12-week and 12-month follow-up; obese controls completed measures at equivalent time points.
Results
Bariatric surgery patients exhibited cognitive deficits relative to well-established standardized normative data prior to surgery, and obese controls demonstrated similar deficits. Analyses of longitudinal change indicated an interactive effect on memory indices, with bariatric surgery patients demonstrating better performance postoperatively than obese controls.
Conclusions
While memory performance was improved 12 months postbariatric surgery, the mechanisms underlying these improvements were unclear and did not appear attributable to obvious postsurgical changes, such as reductions in body mass index or comorbid medical conditions. Future studies employing neuroimaging, metabolic biomarkers, and more precise physiological measurements are needed to determine the mechanisms underlying memory improvements following bariatric surgery.
Access options
Buy single article
Instant access to the full article PDF.
US$ 39.95
Tax calculation will be finalised during checkout.
Subscribe to journal
Immediate online access to all issues from 2019. Subscription will auto renew annually.
US$ 79
Tax calculation will be finalised during checkout.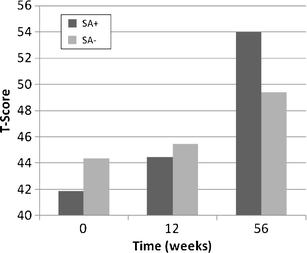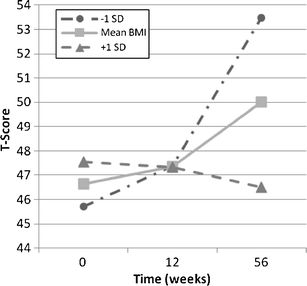 References
1.

Flegal KM, Carroll MD, Ogden CL, et al. Prevalence and trends in obesity among US adults, 1999–2008. JAMA. 2010;303:235–41.

2.

Athyros VG, Tziomalos K, Karagiannis A, et al. Cardiovascular benefits of bariatric surgery in morbidly obese patients. Obes Rev. 2011;12:515–24.

3.

Paglieri C, Bisbocci D, Caserta M, et al. Hypertension and cognitive function. Clin Exp Hypertens. 2008;30:701–10.

4.

Kodl CT, Seaquist ER. Cognitive dysfunction and diabetes mellitus. Endocr Rev. 2008;29:494–511.

5.

Aloia MS, Arndett JT, Davis JD, et al. Neuropsychological sequelae of obstructive sleep apnea-hyponea syndrome: a critical review. J Int Neuropsychol Soc. 2004;10:772–85.

6.

Hassing LB, Dahl AK, Thorvaldsson V, et al. Overweight in midlife and risk of dementia: a 40-year follow-up study. Int J Obes. 2009;33:893–8.

7.

Strazzullo P, D'Elia L, Cairella G, et al. Excess body weight and incidence of stroke: meta-analysis of prospective studies with 2 million participants. Stroke. 2010;41:e418–26.

8.

Gunstad J, Lhotsky A, Wendell CR, et al. Longitudinal examination of obesity and cognitive function: results from the Baltimore Longitudinal Study of Aging. Neuroepidemiology. 2010;34:222–9.

9.

Gunstad J, Paul RH, Cohen RA, et al. Elevated body mass index is associated with executive dysfunction in otherwise healthy adults. Compr Psychiatry. 2007;48:57–61.

10.

Waldstein SR, Katzel LL. Interactive relations of central versus total obesity and blood pressure to cognitive function. Int J Obes. 2006;30:201–7.

11.

Gunstad J, Strain G, Devlin MJ, et al. Improved memory function 12 weeks after bariatric surgery. SOARD. 2011;7:465–72.

12.

Siervo M, Arnold R, Wells JCK, et al. Intentional weight loss in overweight and obese individuals and cognitive function: a systematic review and meta-analysis. Obes Rev. 2011;12:968–83.

13.

Belle SH, Berk PD, Courcoulas AP, et al. Safety and efficacy of bariatric surgery: Longitudinal Assessment of Bariatric Surgery. Surg Obes Relat Dis. 2007;3:116–26.

14.

Paul RH, Lawrence J, Williams LM, et al. Preliminary validity of "Integneuro": a new computerized battery of neurocognitive tests. Int J Neurosci. 2005;115:1549–67.

15.

Williams LM, Simms E, Clark CR, et al. The test–retest reliability of a standardized neurocognitive and neurophysiological test battery: neuromarker. Int J Neurosci. 2005;115:1605–30.

16.

Reitan R. Validity of the trail making test as an indicator of organic brain damage. Percept Mot Skills. 1958;8:271–6.

17.

Golden C. Stroop color and word task: a manual for clinical and experimental uses. Chicago: Stoeling; 1978.

18.

Walsh K. Understanding brain damage—a primer of neuropsychological evaluation. Melbourne: Churchill Livingstone; 1985.

19.

Naderali E, Ratcliffe SH, Dale MC. Obesity and Alzheimer's disease: a link between body weight and cognitive function in old age. Am J Alzheimers Dis Other Demen. 2009;24:445–9.

20.

Johnson DK, Wilkins CH, Morris JC. Accelerated weight loss may precede diagnosis in Alzheimer disease. Arch Neurol. 2006;63:1312–7.

21.

Stewart R, Masaki K, Xue QL, et al. A 32-year prospective study of change in body weight and incident dementia: the Honolulu–Asia Aging Study. Arch Neurol. 2005;62:55–60.

22.

Gustafson D, Lissner L, Bengtsson C, et al. A 24-year follow-up of body mass index and cerebral atrophy. Neurology. 2004;63:1990–1.

23.

Gustafson DR, Steen B, Skoog I. Body mass index and white matter lesions in elderly women: an 18-year longitudinal study. Int Psychoger. 2004;16:327–36.

24.

Gunstad J, Paul R, Cohen R, et al. Relationship between body mass index and brain volume in healthy adults. Int J Neurosci. 2008;118:1582–93.

25.

Pannacciulli N, Del Parigi A, Chen K, et al. Brain abnormalities in human obesity: a voxel-based morphometric study. NeuroImage. 2006;31:1419–25.

26.

Taki Y, Kinomura S, Sato K, et al. Relationship between body mass index and gray matter volume in 1,428 healthy individuals. Obesity. 2008;16:119–24.

27.

Ward MA, Carlsson CM, Trivedi MA, et al. The effect of body mass index on global brain volume in middle-aged adults: a cross sectional study. BMC Neurol. 2005;5:23.

28.

Jagust W, Harvey D, Mungas D, et al. Central obesity and the aging brain. Arch Neurol. 2005;62:1545–8.

29.

Mrak RE. Alzheimer-type neuropathological changes in morbidly obese elderly individuals. ClinNeuropathol. 2009;28:40–5.

30.

Smith PJ, Blumenthal JA, Babyak MA, et al. Effects of the dietary approaches to stopping hypertension diet, exercise, and caloric restriction in neurocognition in overweight adults with high blood pressure. Hypertension. 2010;55:1331–8.
Disclosures
No author has a conflict of interest for this work
Additional information
Data collection supported by DK075119. Manuscript supported in part by HL089311.
About this article
Cite this article
Miller, L.A., Crosby, R.D., Galioto, R. et al. Bariatric Surgery Patients Exhibit Improved Memory Function 12 Months Postoperatively. OBES SURG 23, 1527–1535 (2013). https://doi.org/10.1007/s11695-013-0970-7
Keywords
Obesity

Cognitive function

Bariatric surgery

Longitudinal assessment