Abstract
Many surgeons support some sort of restriction of the gastric pouch outlet by placing a ring around the gastric reservoir. Previous studies have shown positive results of banded gastric bypass (BGBP); however, there are not many comparative long-term studies to assess the real advantage of placing a ring during gastric bypass (GBP) surgery. This study aims to evaluate the long-term outcome of patients subjected to BGBP and nonbanded GBP procedures. We studied 260 retrospective, nonrandomized obese patients who underwent BGBP and 218 patients without the ring (i.e., GBP). They were followed up for 10 years, and the following parameters were evaluated: excess weight loss (EWL), quality of life (QOL), food tolerance, and correction of comorbidities. The study was approved by the Committee on Ethics, and all the patients gave their informed consent. There is a significant difference in %EWL from the third year until the tenth year of observation, with the proportion being 82% in BGBP versus 63% in nonbanded GBP patients at the end of the study. Although there was some increased intolerance to food intake in the BGBP patients, this was not felt to reduce the QOL. The outcome in terms of comorbidities was not conclusive. There is a clear advantage in terms of %EWL in the BGBP patients. No differences in QOL were found in both groups. Further, selecting the right type of material and the right size of the ring is important to improve results and avoid complications.
Access options
Buy single article
Instant access to the full article PDF.
US$ 39.95
Tax calculation will be finalised during checkout.
Subscribe to journal
Immediate online access to all issues from 2019. Subscription will auto renew annually.
US$ 79
Tax calculation will be finalised during checkout.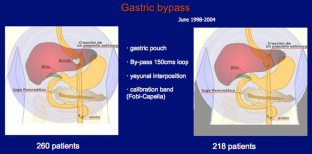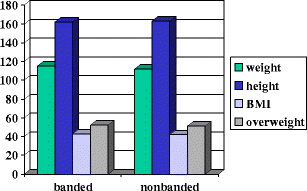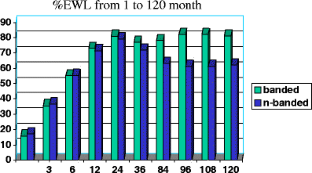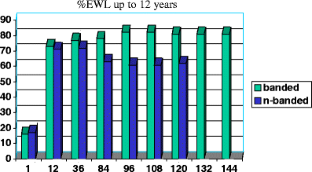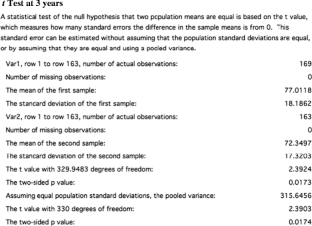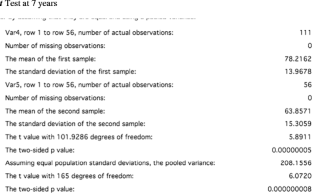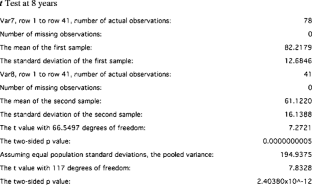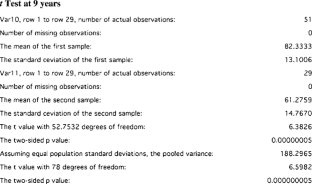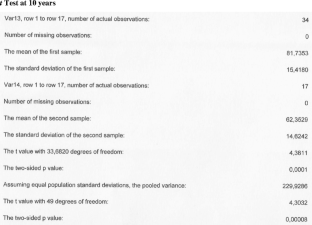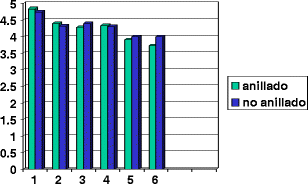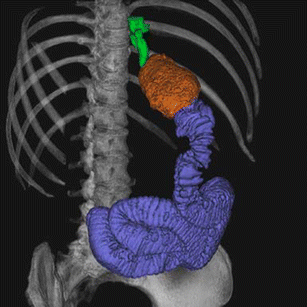 References
1.

Buchwald H, Avidor Y, Braunwald E, et al. Bariatric surgery: a systematic review and meta-analysis. JAMA. 2004;292:1724–37.

2.

Mason EE, Doherty C, Cullen JJ, et al. Vertical gastroplasty: evolution of vertical banded gastroplasty. World J Surg. 1998;22:919–24.

3.

Linner JH. Comparative effectiveness of gastric bypass and gastroplasty. Arch Surg. 1998;22:925–35.

4.

Fobi MAL, Lee H, Flemming AW. The surgical technique of the banded gastric bypass. J Obes Weight Regul. 1989;8:99–102.

5.

Capella RF, Capella JF, Mandec H, et al. Vertical banded gastroplasty-gastric bypass: preliminary report. Obes Surg. 1991;1:389–95.

6.

Awad W, Garay A, Oñate VH, et al. Gastric bypass with and without a ring: the effect on weight reduction and quality of life. Obes Surg. 2005;15:724–9.

7.

Bessler M, Daud A, Kim T, et al. Prospective randomized trial of banded versus nonbanded gastric bypass for the super obese: early results. Surg Obes Relat Dis. 2007;3:480–4.

8.

Awad W, Garay A, Martínez C, et al. Descenso ponderal y calidad de vida mediante la cirugía de Bypass gástrico con y sin anillo de calibración. Rev Chil Cir. 2008;60:17–21.

9.

Valezi AC, Brito EM, Souza JCL, et al. A importância do anel de silicone na derivação gástrica em Y-de-Roux para o tratamento da obesidade. Rev Col Bras Cir. 2008;35:18–22.

10.

Arceo-Olaiz R, Nayví España-Gómez M, Montalvo-Hernández J, et al. Maximal weight loss after banded and unbanded laparoscopic Roux-en-Y gastric bypass: a randomized controlled trial. SOARD. 2008;4:507–11.

11.

Salinas A, Salinas BHM, Santiago E, et al. Silastic ring vertical gastric bypass: cohort study with 83% rate of 5-year follow-up. SOARD. 2008;5:455–8.

12.

Evangelista LF, Campos JM, Ferraz AA, et al. Uso de anillo en bypass gástrico: Ventajas y desventajas. Rev Chilena de Cirugía. 2009;61(6):571–7.

13.

Stubbs RS, O'Brien L, Jurikova L. What ring size should be used in association with vertical gastric bypass? Obes Surg. 2006;16:1298–303.

14.

Mali Jr J, Fernandes FAMH, Valezi AC, et al. Influence of the actual diameter of the gastric pouch outlet in weight loss after silicon ring roux and y gastric bypass: an endoscopic study. Obes Surg. 2010;20:1231–5.

15.

Karcz WK, Kuesters S, Marjanovic G, et al. 3D-MSCT gastric pouch volumetry in bariatric surgery. Preliminary clinical results. Obes Surg. 2009;19:508–16.

16.

Arasaki CH, Del Grande JC, Yanagita ET, et al. Incidence of regurgitation after the banded gastric bypass. Obes Surg. 2005;15:1408–17.

17.

Fobi M, Lee H, Igwe D, et al. Band erosion: incidence, etiology, management and outcome after banded vertical gastric bypass. Obes Surg. 2001;11:699–707.

18.

Rocha LCM, Lima Jr GF, da Costa MEVM Martins, et al. A Endoscopia em pacientes submetidos à cirurgia de Fobi-Capella—Análise retrospectiva de 800 exames. GED. 2004;23:195–204.

19.

Galvão Neto MP, Campos JM, Garrido T, Evangelista LF. Migración del anillo después del bypass gástrico. En: Campos JM, Galvão Neto MP, Moura EGH (Org.). Endoscopia en cirugía de la obesidad. 1a ed. Caracas: AMOLCA. p. 181–190.

20.

Campos JM, Galvão Neto MP. Tratamento do deslizamento de anel pós-cirurgia de Fobi-Capella. In: Endoscopia gastrointestinal terapêutica. (Org.) SOBED—Sociedade Brasileira de Endoscopia Digestiva. São Paulo: Tecmedd; 2006. p. 1143–1147.

21.

Berti LV, Garrido Jr AB. Bypass Gástrico: É essencial a colocação do anel? In: Castro LP, Savassi-Rocha PR, Rodrigues MAG, editors. Tópicos em Gastro-enterologia: Obesidade e Urgências Gastroenterológicas. Rio de Janeiro: Medsi; 2003. p. 95–108.

22.

Campos JM, Costa Júnior AB, Evangelista LFL. Dificultad de vaciamiento gástrico secundário al anillo. En: Campos JM, Galvão Neto MP, Moura EGH. Endoscopia en cirugía de la obesidad. 1a ed. Caracas: AMOLCA. p. 203–213.

23.

Campos JM, Evangelista LFL, Siqueira LT, et al. Tratamento endoscópico das complicações do anel no bypass gástrico. In: Anais do Segundo Congresso Latinoamericano International Federation Surgery Obesity-IFSO de Cirurgia para la Obesidad, (Org.). Cacun-México: Colegio Mexicano de Cirugía para la Obesidad 2007. p. 145.

24.

Elias AA, Matielli JD, Oliveira MR, et al. Complicações relacionadas com anel de silicone na operação de Capella-Fobi. Bol Cir Obes. 2001;2:26.
Conflict of Interest Statement
The authors declare that they have no conflict of interest.
About this article
Cite this article
Awad, W., Garay, A. & Martínez, C. Ten Years Experience of Banded Gastric Bypass: Does It Make a Difference?. OBES SURG 22, 271–278 (2012). https://doi.org/10.1007/s11695-011-0555-2
Keywords
Gastric Bypass

Excess Weight Loss

Gastric Pouch

Anastomotic Stricture

Jejunal Loop