Abstract
Background
In Italy, 34.2% of the population has a BMI higher than 25, and another 9.8% of the population has a BMI higher than 30. In Italy, there are 4 million and 700,000 obese people. Bariatric surgery has evolved as a very effective therapy for morbid obesity. After such dramatic weight loss, patients are usually left with redundant skin and unwieldy subcutaneous tissue. The circumferential truncal excess cannot be corrected by a regular abdominoplasty alone. In this group of patients, lateral excess can actually be over accentuated by a traditional abdominoplasty. In our institution, we are used performing abdominoplasty according to Pascal-Le Louarn's surgical technique. In our cases, the adoption of this technique has been successful with a high rate of very satisfied patients, no major complications and few minor complications primarily in the smoker patients.
Methods
The charts of 41 consecutive circumferential abdominoplasty were reviewed. The preoperative markings, the surgical technique, the post-operative course, and the complications are described.
Results
The average operative time was 220 min. The average lipoaspirate was 1,600 cc. The mean weight loss during the surgery was 3.4 kg. There were 18 immediate complications, including 11 seromas, and 7 partial wound dehiscences. There were 26 late complications, including 8 hypertrophic scars and 18 local hypoestesia. All seromas were resolved within 3 weeks. All patients were satisfied.
Conclusion
Circumferential abdominoplasty performed with Pascal-Le Louarn's surgical technique is an effective, appropriate, and safe method to treat patients with lipodistrophy of the trunk following massive weight loss.
Access options
Buy single article
Instant access to the full article PDF.
USD 39.95
Price excludes VAT (USA)
Tax calculation will be finalised during checkout.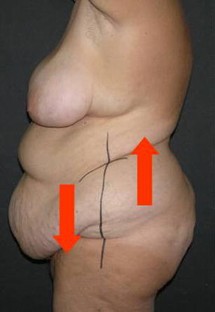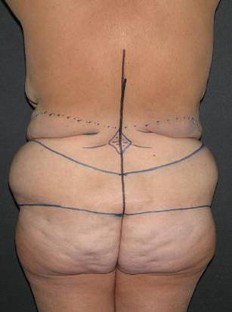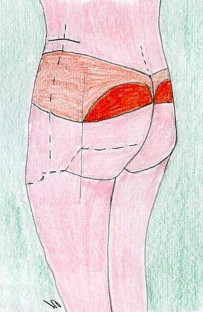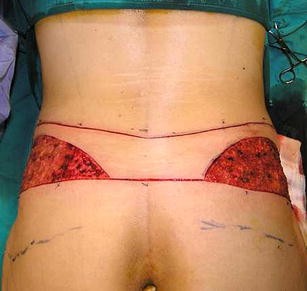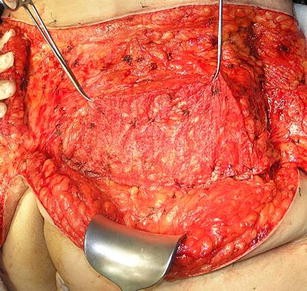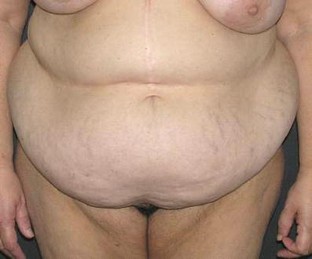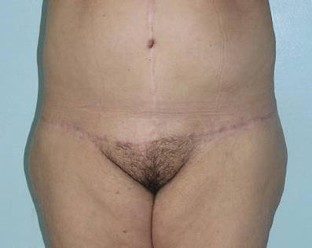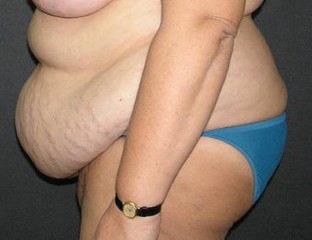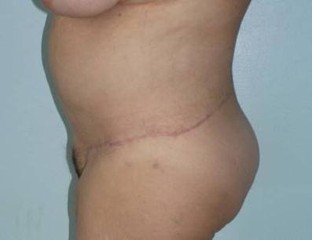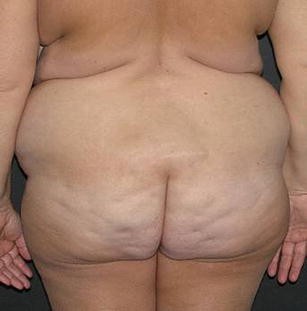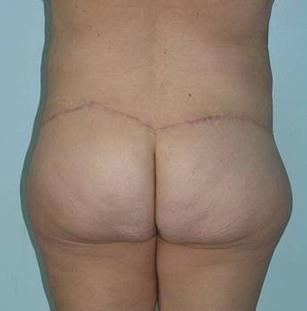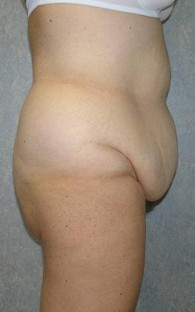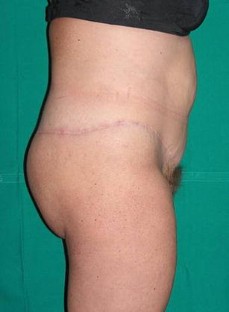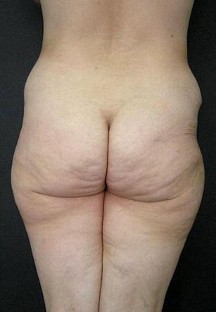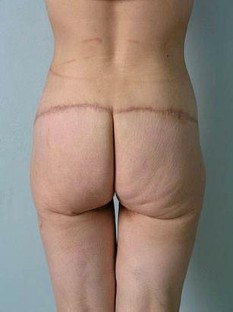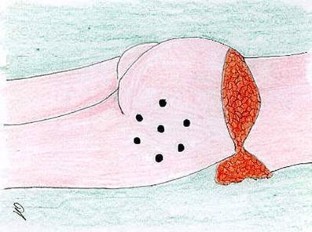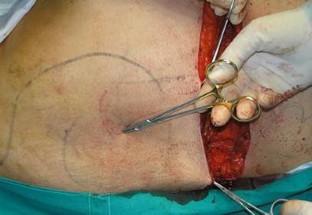 References
Sabbadini LL, Gargiulo L, Sebastiani G. Condizioni di salute, fattori di rischio e ricorso ai servizi sanitari. Nota per la stampa Istat 2 marzo 2007.

Obeid F, Falvo A, Dabideen H, et al. Open Roux-en-Y gastric bypass in 925 patients without mortality. Am J Surg. 2005 Mar;189(3):352–6.

Sugerman HJ, Wolfe LG, Sica DA, et al. Diabetes and hypertension in severe obesity and effects of gastric bypass-induced weight loss. Ann Surg. 2003 Jun;237(6):751–6; discussion 757–8.

van Huizum MA, Roche NA, Hofer SO. Circular belt lipectomy: a retrospective follow-up study on perioperative complications and cosmetic outcome. Ann Plast Surg. 2005 May;54(5):459–64; discussion 465–6.

Aly AS, Cram AE, Chao M, et al. Belt lipectomy for circumferential truncal excess: the University of Iowa experience. Plast Reconstr Surg. 2003 Jan;111(1):398–413.

Hurwitz DJ. Single-staged total body lift after massive weight loss. Ann Plast Surg. 2004 May;52(5):435–41; discussion 441.

Gonzalez-Ulloa M. Belt lipectomy. Br J Plast Surg. 1960 Jul;13:179–86.

Lockwood T. Lower body lift with superficial fascial system suspension. Plast Reconstr Surg. 1993 Nov;92(6):1112–22; discussion 1123–5.

Van Geertruyden JP, Vandeweyer E, de Fontaine S, et al. Circumferential torsoplasty. Br J Plast Surg. 1999 Dec;52(8):623–8.

Hunstad JP. Body contouring in the obese patient. Clin Plast Surg. 1996 Oct;23(4):647–70.

Pascal JF, Le Louarn C. Remodeling bodylift with high lateral tension. Aesthetic Plast Surg. 2002 May–Jun;26(3):223–30.

Sorensen LT, Karlsmark T, Gottrup F. Abstinence from smoking reduces incisional wound infection: a randomized controlled trial. Ann Surg. 2003 Jul;238(1):1–5.

Colquitt J, Clegg A, Loveman E, et al. Surgery for morbid obesity. Cochrane Database Syst Rev. 2005 Oct 19;4:CD003641.

Carwell GR, Horton CE Sr. Circumferential torsoplasty. Ann Plast Surg. 1997 Mar;38(3):213–6.

Lockwood T. Maximizing aesthetics in lateral-tension abdominoplasty and body lifts. Clin Plast Surg. 2004 Oct;31(4):523–37.

Lockwood T. Body contouring of the trunk/thigh aesthetic unit. Plast Surg Nurs. 2003 Fall;23(3):110–3.

Lockwood T. Superficial fascial system (SFS) of the trunk and extremities: a new concept. Plast Reconstr Surg. 1991 Jun;87(6):1009–18.

Le Louarn C. Partial subfascial abdominoplasty. Aesthetic Plast Surg. 1996 Mar–Apr;20(2):123–7.
About this article
Cite this article
Dini, M., Mori, A., Cassi, L.C. et al. Circumferential Abdominoplasty. OBES SURG 18, 1392–1399 (2008). https://doi.org/10.1007/s11695-008-9498-7
Received:

Accepted:

Published:

Issue Date:

DOI: https://doi.org/10.1007/s11695-008-9498-7
Keywords