Abstract
In the present work, microwave method has been employed for synthesis of cerium oxide nanoparticles (CeO2 NPs) and it was used for preconcentration of trace levels of Cu(ІІ) in different real samples followed by flame atomic absorption spectrometry. The results of X-ray diffraction spectroscopy (XRD) and transmission electron microscopy (TEM) show that CeO2 NPs were successfully synthesized in the size of 10–20 nm. By using a batch method, CeO2 NPs have been used as efficient, easy to synthesize and efficient adsorbent for highly rapid solid phase extraction of Cu(ІІ) in different real samples for the first time. The effects of different parameters affecting the extraction efficiency such as pH, extraction time, type and concentration of desorbent solvent and desorbent time were completely investigated and optimum conditions selected. Under the optimum conditions, the calibration curve was linear in the range of 10–300 ng cm−3 Cu(ІІ) with correlation coefficient of 0.998. The relative standard (RSD, %) based on six replicate analysis of 50 ng cm−3 Cu(ІІ) was 3.3%. In order to check the accuracy of the proposed method certified reference material, CRM-TMDW and GBW07605 tea reference material, with the known amounts of 20 ng cm−3 Cu(ІІ) and 17.3 ± 0.3 µg g−1 Cu, respectively, were analyzed and the obtained results (19.5 ± 1.0 ng cm−3 Cu(ІІ) for CRM-TMDW and 17.0 ± 0.7 µg g−1 Cu) show very good agreement with the CRM certified values (Student t-test, 95% confidence limit, n = 5). Finally the proposed method was successfully applied for determination of trace levels of Cu(ІІ) in different water (tap, spring and river) and food samples (black tea, lentil, sesame, cabbage, wheat and liver).
This is a preview of subscription content, log in to check access.
Access options
Buy single article
Instant access to the full article PDF.
US$ 39.95
Price includes VAT for USA
Subscribe to journal
Immediate online access to all issues from 2019. Subscription will auto renew annually.
US$ 99
This is the net price. Taxes to be calculated in checkout.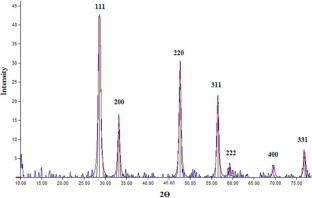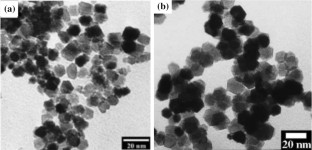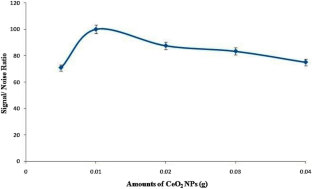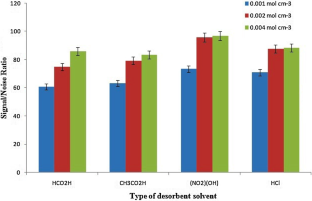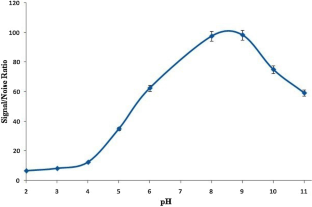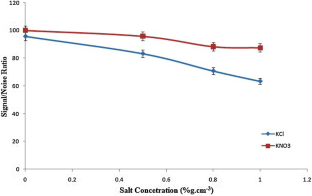 References
1.

I. Iakovidis, I. Delimaris, S.M. Piperakis, Mol. Biol. Int. 2011, Article ID 594529, 1–13 (2011)

2.

M. Morcrette, P. Rozier, L. Dupont, E. Mugnier, L. Sannier, J. Galy, J.M. Tarascon, Nat. Mater. 2, 755–761 (2003)

3.

G. Joseph, K.J.A. Kundig, Copper: Its Trade, Manufacture, Use, and Environmental Status (ASM International, Materials Park, 1999), pp. 331–377

4.

E.D. Harris, J. Nutr. 122(3S), 636–640 (1992)

5.

S.H. Nile, S.W. Park, Nutrition 30(2), 134–144 (2014)

6.

J.Y. Uriu-Adams, C.L. Keen, Mol. Aspects Med. 26(4–5), 268–298 (2005)

7.

Z. Al Othman, Y. Emre Unsal, M. Habila, A. Shabaka, M. Tuzen, M. Soylak, Anal. Lett. 48(11), 1738–1750 (2015)

8.

S. Bahar, R. Zakerian, J. Braz. Chem. Soc. 23(6), 1166–1173 (2012)

9.

P. Liang, J. Yang, J. Food Compos. Anal. 23(1), 95–99(2010).

10.

S.A.M. Fathi, M.R. Yaftian, J. Colloid Interface Sci. 334(2), 167–170 (2009)

11.

M. Ghaedi, A. Shokrollahi, F. Ahmadi, H.R. Rajabi, M. Soylak, J. Hazard. Mater. 150(3), 533–540 (2008)

12.

Z. Es'haghi, R. Azmoodeh, Arab. J. Chem. 3(1), 21–26 (2010)

13.

M.A. Habila, Z.A. ALOthman, E. Yilmaz, M. Soylak, Int. J. Environ. Anal. Chem. 98(2), 171–181 (2018)

14.

R. Saxena, P.L. Meena, RSC Adv. 4(39), 20216–20225 (2014)

15.

V. Yilmaz, Z. Arsalan, O. Hazer, H. Yilmaz, Microchim. J. 114, 65–72 (2014)

16.

M. Tuzen, K.O. Saygi, M. Soylak, J. Hazard. Mater. 152(2), 632–639 (2008)

17.

M. Soylak, O. Ercan, J. Hazard. Mater. 168(2–3), 1527–1531 (2009)

18.

R.S.D. Castro, L. Caetano, G. Ferreira, P.M. Padiha, M.J. Saeki, L.F. Zara, M.A.U. Martines, G.R. Castro, Ind. Eng. Chem. Res. 50(6), 3446–3451 (2011)

19.

M. Ghaedi, F. Ahmadi, Z. Tavakoli, M. Montazerozohori, A. Khanmohammadi, M. Soylak, J. Hazard. Mater. 152(3), 1248–1255 (2008)

20.

M. Ghaedi, F. Ahmadi, M. Soylak, J. Hazard. Mater. 147(1–2), 226–231 (2007)

21.

M.H. Mashhadizadeh, M. Pesteh, M. Talakesh, I. Sheikhshoaie, M. Mazloum Ardakani, M.A. Karimi, Spectrochim. Acta Part B 63(8), 885–888 (2008)

22.

F. Xie, X. Lin, X. Wu, Z. Xie, Talanta 74(4), 836–843 (2008)

23.

M.H. Mashhadizadeh, Z. Karimi, J. Hazard. Mater. 190(1–3), 1023–1029 (2011)

24.

L. He, Y. Su, J. Lanhong, S. Shi, J. Rare Earth 33(8), 791–799 (2015)

25.

S. Mohajer, M. Chamsaz, E.K. Goharshadi, S. Samiee, Sep. Sci. Technol. 52, 1652–1659 (2017)

26.

M. Bost, S. Houdart, M. Oberli, E. Kalonji, J.F. Huneau, I. Margaritis, J. Trace Elem. Med. Biol. 35, 107–115 (2016)

27.

N. Pathak, A.K. Rai, R. Kumari, K.V. Bhat, Pharmacogn. Rev. 8(16), 147–155 (2014)

28.

B. Kratochvil, D. Wallace, J.K. Taylor, Anal. Chem. 56(5), 113–129 (1984)

29.

F. Javedani-Asleh, M. Eftekhari, M. Chamsaz, Spectrosc. Lett. 49, 420–425 (2016)

30.

M. Chamsaz, A. Atarodi, M. Eftekhari, S. Asadpour, M. Adibi, J. Adv. Res. 4(1), 35–41 (2013)

31.

M. Eftekhari, M. Gheibi, M. Akrami, F. Iranzad, New J. Chem. 42, 1159–1168 (2018)
Acknowledgements
This work was financially supported by the Ferdowsi University of Mashhad, Iran.
About this article
Cite this article
Majeed, H.J., Eftekhari, M., Gheibi, M. et al. Synthesis and application of cerium oxide nanoparticles for preconcentration of trace levels of copper in water and foods followed by flame atomic absorption spectrometry. Food Measure 13, 339–346 (2019). https://doi.org/10.1007/s11694-018-9949-3
Received:

Accepted:

Published:

Issue Date:
Keywords
Cerium oxide nanoparticles

Solid phase extraction

Microwave method

Copper ion(ІІ)

Flame atomic absorption spectrometry

Food and water samples