Abstract
Purpose
Trichomonas tenax (T. tenax) is a commensal flagellated protozoan found in periodontal microenvironment of the oral cavity, with a possible role in periodontal diseases. The purpose of the present systematic review and meta-analysis was to determine the worldwide prevalence of T. tenax infection and to show the neglected association of this parasitic infection with oral diseases.
Methods
To find literatures published until August 2020, five English databases (PubMed, Scopus, Science Direct, Web of Science and Google Scholar) were explored. Finally, 65 papers were qualified to be included in the current study.
Results
Our results revealed a global pooled prevalence of 17% (95% CI 14–22%) for T. tenax infection. The highest prevalence was estimated at 56% (42–69%) in Chile, while the lowest prevalence was related to Kenya with 3% (1–6%). The age-based analysis found that the infection was most common in 46–55 mean age group with 15% (0–100%). The overall prevalence regarding culture method, molecular method and direct method was 21% (12–32%), 19% (8–35%) and 17% (12–23%), respectively. Moreover, the subgroup analysis showed the pooled prevalence in patient with candidiasis [22% (3–52%)], gingivitis [21% (9–36%)] and periodontitis [27% (10–48%)].
Conclusion
Our study specified a connection between T. tenax protozoa and periodontitis disease. However, more epidemiological studies as well as clinical trials are needed to precisely identify this relation.
Access options
Buy single article
Instant access to the full article PDF.
US$ 39.95
Tax calculation will be finalised during checkout.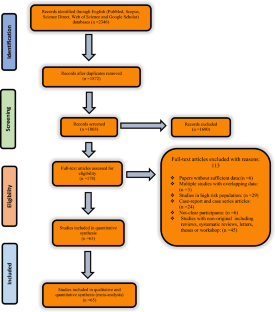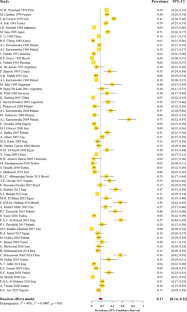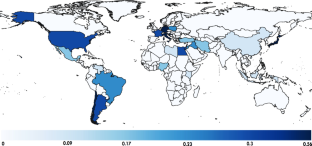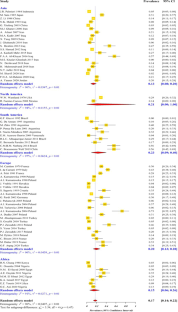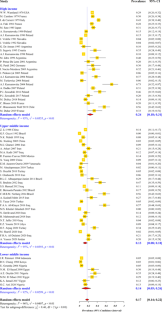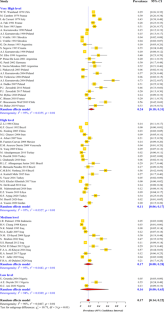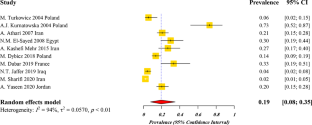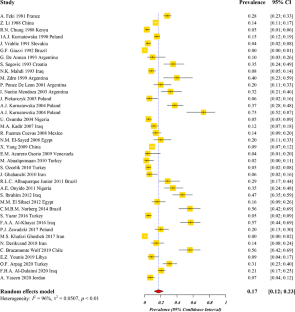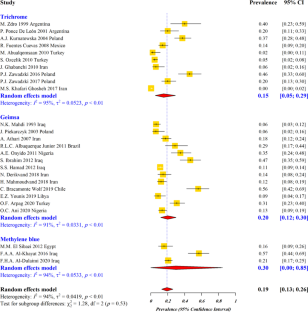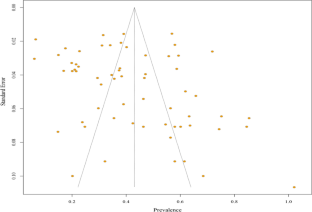 References
1.

Benabdelkader S, Andreani J, Gillet A, Terrer E, Pignoly M, Chaudet H et al (2019) Specific clones of Trichomonas tenax are associated with periodontitis. PLoS One 14(3):0213338. https://doi.org/10.1371/journal.pone.0213338

2.

Hassan HAH, Ibrahim AHH, Karim FA, Amina I, Osama IM, Ghada HE (2014) Relation between Trichomonas tenax and pulmonary diseases. Egypt J Med Sci 35:633–652

3.

Marty M, Lemaitre M, Kémoun P, Morrier JJ, Monsarrat P (2017) Trichomonas tenax and periodontal diseases: A concise review. Parasitology 144:1–9. https://doi.org/10.1017/S0031182017000701

4.

Szczepaniak K, Lojszczyk-Szczepaniak A, Tomczuk K, Skrzypek T, Lisiak B, Abbass ZAAH (2015) Canine Trichomonas tenax mandibular gland infestation. Acta Vet Scand 58(1):1–4. https://doi.org/10.1186/s13028-016-0197-4

5.

Dybicz M, Perkowski K, Baltaza W, Padzik M, Sędzikowska A, Chomicz L (2018) Molecular identification of Trichomonas tenax in the oral environment of domesticated animals in Poland–potential effects of host diversity for human health. Ann Agric Environ Med 25(3): 464–468. https://doi.org/10.26444/aaem/92309

6.

Kikuta N, Yamamoto A, Fukura K, Goto N (1997) Specific and sensitive detection of Trichomonas tenax by the polymerase chain reaction. Lett Appl Microbiol 24(3):193–197

7.

Bisson C, Lec PH, Blique M, Thilly N, Machouart M (2018) Presence of trichomonads in subgingival biofilm of 195 patients with periodontitis. Parasitol Res 117:3767–3774. https://doi.org/10.1007/s00436-018-6077-2

8.

Ghabanchi J, Zibaei M, Afkar MD, Sarbazie AH (2010) Prevalence of oral Entamoeba gingivalis and Trichomonas tenax in patients with periodontal disease and healthy population in Shiraz, southern Iran. Indian J Dent Res 21:89. https://doi.org/10.4103/0970-9290.62821

9.

Dybicz M, Perkowski K, Sedzikowska A, Baltaza W, Chomicz L (2018) Studies on prevalence of infection with Trichomonas tenax identified by molecular techniques-in respect to oral health of patients with various systemic disease requiring immunosuppressive therapy. Ann Parasitol, https://doi.org/10.17420/ap6403.151

10.

Duboucher C, Farto-Bensasson F, Chéron M, Peltier JY, Beaufils F, Périé G (2000) Lymph node infection by Trichomonas tenax: Report of a case with co-infection by Mycobacterium tuberculosis. Hum Pathol 31: 13–17–1321. https://doi.org/10.1053/hupa.2000.18502

11.

Duboucher C, Mogenet M, Perie G (1995) Salivary trichomoniasis: A case report of infestation of a submaxillary gland by Trichomonas tenax. Arch Pathol Lab Med 119:277–279

12.

Lewis KL, Doherty DE, Ribes J, Seabolt JP, Bensadoun ES (2003) Empyema caused by Trichomonas. Chest 123:291–292. https://doi.org/10.1378/chest.123.1.291

13.

Martínez-Girón R, Esteban JG, Ribas A, Doganci L (2008) Protozoa in respiratory pathology: A review. Eur Respir. J 32: 1354–1370. https://doi.org/10.1183/09031936.00022008

14.

El-Sherbini GT (2012) In vitro effect of pomegranate extract on Trichomonas Tenax. J Bacteriol Parasitol 3(143):2. https://doi.org/10.4172/2155-9597.1000143

15.

Brosh-Nissimov T, Hindiyeh M, Azar R, Smollan G, Belausov N, Mandelboim M, Keller N, Gefen Halevi S (2019) A false-positive Trichomonas vaginalis result due to Trichomonas tenax presence in clinical specimens may reveal a possible T. tenax urogenital infection. Clin Microbiol Infect 25:123–124. https://doi.org/10.1016/j.cmi.2018.09.011

16.

Bisson C, Dridi SM, Machouart M (2019) Assessment of the role of Trichomonas tenax in the etiopathogenesis of human periodontitis: A systematic review. PLoS One 14:e0226266. https://doi.org/10.1371/journal.pone.0226266

17.

Moher D, Liberati A, Tetzlaff J, Altman DG, Altman D, Antes G (2009) Preferred reporting items for systematic reviews and meta-analyses: The PRISMA statement. PLOS Med 6:e1000097. https://doi.org/10.1371/journal.pmed.1000097

18.

Zibaei M, Nosrati MRC, Shadnoosh F, Houshmand E, Karami MF, Rafsanjani MK, Badri M (2020) Insights into hookworm prevalence in Asia: a systematic review and meta-analysis. Trans R Soc Trop Med Hyg 114(3):141–154. https://doi.org/10.1093/trstmh/trz115

19.

Eslahi AV, Badri M, Khorshidi A, Majidiani H, Hooshmand E, Hosseini H, Zibaei M (2020) Prevalence of Toxocara and Toxascaris infection among human and animals in Iran with meta-analysis approach. BMC Infect Dis 20(1):1–17. https://doi.org/10.1186/s12879-020-4759-8

20.

Eslahi AV, Badri M, Nahavandi KH, Houshmand E, Dalvand S, Riahi SM, Ghanbari Johkool M, Asadi N, Khademvatan S (2021) Prevalence of strongyloidiasis in the general population of the world: a systematic review and meta-analysis. Pathog Glob Health. https://doi.org/10.1080/20477724.2020.1851922

21.

Wells G, Shea B, O'Connell, D, Peterson J, Welch, V, Losos M, Tugwell P (2012) The Newcastle-Ottawa Scale (NOS) for assessing the quality if nonrandomized studies in meta-analyses. http. www. ohric a/progr ams/clini cal_epide miolo gy/oxfor dasp.

22.

Badri M, Eslahi AV, Olfatifar M (2021) dalvand S, Houshmand E, Abdoli A, Majidiani H, Sima H (2021) Keys to unlock the enigma of ocular toxocariasis: a systematic review and meta-analysis. Ocul Immunol Inflamm. 6:245–264

23.

Marsh PD (1994) Microbial ecology of dental plaque and its significance in health and disease. ADRm 8:263–271. https://doi.org/10.1177/08959374940080022001

24.

Marsh PD (1999) Microbiologic aspects of dental plaque and dental caries. Dent Clin N Am 43:599–614

25.

Long J, Cai Q, Steinwandel M, Hargreaves MK, Bordenstein SR, Blot WJ (2017) Association of oral microbiome with type 2 diabetes risk. J Periodontal Res 52:636–643. https://doi.org/10.1111/jre.12432

26.

Xiao E, Mattos M, Vieira GHA, Chen S, Corrêa JD, Wu Y (2017) Diabetes Enhances IL-17 Expression and Alters the Oral Microbiome to Increase Its Pathogenicity. Cell Host Microbe 22:120–128. https://doi.org/10.1016/j.chom.2017.06.014

27.

Huang C, Shi G (2019) Smoking and microbiome in oral, airway, gut and some systemic diseases. J Transl Med. https://doi.org/10.1186/s12967-019-1971-7

28.

Wu J, Li M, Huang R (2019) The effect of smoking on caries-related microorganisms. Tob Induc Dis https://doi.org/10.18332/tid/105913

29.

Arzmi MH, Dashper S, McCullough M (2019) Polymicrobial interactions of Candida albicans and its role in oral carcinogenesis. J Oral Pathol Med 48:546–551. https://doi.org/10.1111/jop.12905

30.

Slocum C, Kramer C, Genco CA (2016) Immune dysregulation mediated by the oral microbiome: potential link to chronic inflammation and atherosclerosis. J Intern Med 280:114–128. https://doi.org/10.1111/joim.12476

31.

Kleinstein SE, Nelson KE, Freire M (2020) Inflammatory networks linking oral microbiome with systemic health and disease. J Dent Res. https://doi.org/10.1177/0022034520926126

32.

Mahmoud MSE, Rahman GA (2004) Pulmonary trichomoniasis: improved diagnosis by using polymerase chain reaction targeting Trichomonas tenax 18S rRNA gene in sputum specimens. J Egypt Soc Parasitol 34:197–211

33.

Ribeiro LC, Santos C, Benchimol M (2015) Is Trichomonas tenax a Parasite or a commensal? Protist 166:196–210. https://doi.org/10.1016/j.protis.2015.02.002

34.

Bózner P, Demeš P (1991) Cell-associated and extracellular proteolytic activity of an oral flagellate, Trichomonas tenax. Arch Oral Biol 36:77–83. https://doi.org/10.1016/0003-9969(91)90056-Z

35.

Bózner P, Demeš P (1991) Degradation of collagen types I, III, IV and V by extracellular proteinases of an oral flagellate Trichomonas tenax. Arch Oral Biol 36:765–770. https://doi.org/10.1016/0003-9969(91)90043-T

36.

Yamamoto A, Asaga E, Nagao E, Igarashi T, Goto N (2000) Characterization of the cathepsin B-like proteinases of Trichomonas tenax ATCC 30207. Oral Microbiol Immunol 15:360–364. https://doi.org/10.1034/j.1399-302x.2000.150604.x

37.

Ribaux CL, Magloire H, Joffre A, Morrier JJ (1983) Immunohistochemical localization of fibronectin-like protein on the cell surface of the oral flagelatte Trichomonas tenax. J Biol Buccale 11:41–51

38.

Zvetkova A, Isev V, Stoilova R (1988) Humoral immune response against Trichomonas tenax in patients with chronic catarrhal gingivitis before and after specific Fasigyn treatment. Stomatologiia (Sofiia) 70:4–8

39.

Alou L, Giménez MJ, Manso F, Sevillano D, Torrico M, González N (2009) Tinidazole inhibitory and cidal activity against anaerobic periodontal pathogens. Int J Antimicrob Agents 33:449–452. https://doi.org/10.1016/j.ijantimicag.2008.10.012
Acknowledgments
This work was supported by the Metabolic Diseases Research Center, Research Institute for Prevention of Non-Communicable Diseases, Qazvin University of Medical Sciences, Qazvin, Iran under the contract no. IR.QUMS.Rec.1399.273.
Ethics declarations
Conflict of interest
The authors declared no potential conflicts of interest with respect to the research, authorship and/or publication of this article.
Additional information
Publisher's Note
Springer Nature remains neutral with regard to jurisdictional claims in published maps and institutional affiliations.
Supplementary Information
Below is the link to the electronic supplementary material.
About this article
Cite this article
Eslahi, A.V., Olfatifar, M., Abdoli, A. et al. The Neglected Role of Trichomonas tenax in Oral Diseases: A Systematic Review and Meta-analysis. Acta Parasit. (2021). https://doi.org/10.1007/s11686-021-00340-4
Received:

Accepted:

Published:
Keywords
Prevalence

Trichomonas tenax

Worldwide

Oral health