Abstract
Introduction
The diagnosis of cyclosporiasis is currently based on the microscopic detection of oocysts, which may provide invalid results. The availability of simple, objective immunological screening tests would facilitate epidemiological studies of cyclosporiasis. Therefore, the present study aimed to identify the antigens of Cyclospora cayetanensis oocysts and their validity in serodiagnosis.
Methods
According to parasitological and molecular diagnoses, three study groups were specified. Group (G) I included 30 patients with cyclosporiasis, GII included 12 patients with other parasitic infections, and GIII included 16 healthy subjects. SDS-PAGE was used to analyse C. cayetanensis antigens, and the validity of western blotting and enzyme-linked immunosorbent assays (ELISAs) was then assessed amongst the sera of all study groups.
Results
The C. cayetanensis antigenic profile showed eight characteristic bands with molecular weights ranging from 14 to 175 kDa. Western blot analysis of sera revealed 93.3% (28/30 of GI) and 92.8% (26/28 of GII and III) sensitivity and specificity, respectively, dividing the patients in GI into four subgroups. The most frequent diagnostic bands (71.4% of GI sera) showed weights of 26–28 kDa, followed by 71 kDa (53.6%). ELISA sensitivity was 90% (27/30), and specificity was 78.6%. Validation showed perfect agreement between the PCR and western blot results, and ELISA presented substantial agreement with both the PCR and western blot results.
Conclusions
Our findings suggest the existence of high immunogenic diversity in C. cayetanensis and indicate that the 26–28 kDa immunogenic groups may potentially be used as a diagnostic marker of cyclosporiasis. Due to the high validity of ELISA, it might be the test of choice for the routine serodiagnosis of cyclosporiasis.
Access options
Buy single article
Instant access to the full article PDF.
US$ 39.95
Tax calculation will be finalised during checkout.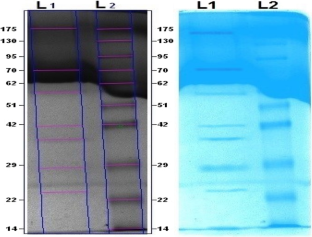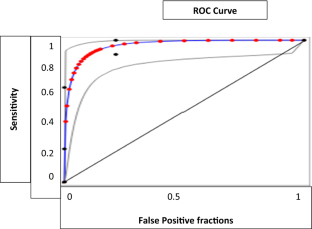 References
1.

Abou Gamra MM, Elwakil HS, El Deeb HK, Khalifa KE, Abd Elhafiz HE (2011) The potential use of 29 kDa protein as a marker of pathogenicity and diagnosis of symptomatic infections with Blastocystis hominis. Parasitol Res 108(5):1139–1146. https://doi.org/10.1007/s00436-010-2156-8

2.

Barratt JLN, Park S, Nascimento FS, Hofsetter J, Plucinski M, Casillas S, Bradbury R, Arrowood M, Qvanstrom Y, Talundzic E (2019) Genotyping genetically heterogeneous Cyclospora cayetanensis infections to complement epidemiological case linkage. Parasitology 146:1275–1283. https://doi.org/10.1017/S0031182019000581

3.

Blake DP, Hesketh P, Archer A, Carroll F, Smith AL, Shirley MW (2004) Parasite genetics and the immune host: recombination between antigenic types of Eimeria maxima as an entree to the identification of protective antigens. Mol Biochem Parasitol 138:143–152. https://doi.org/10.1016/j.molbiopara.2004.08.006

4.

Centers for Disease Control and Prevention (CDC) (2004) Outbreak of cyclosporiasis associated with snow peas–Pennsylvania, 2004. MMWR Morb Mortal Wkly Rep 53(37):876–878

5.

Almeria S, Cinar HN, Dubey JP (2019) Cyclospora cayetanensis and cyclosporiasis: an update. Microorganisms 7:317. https://doi.org/10.3390/microorganisms7090317

6.

Hajian-Tilaki K (2013) Receiver operating characteristic (ROC) curve analysis for medical diagnostic test evaluation. Caspian J Intern Med 4:627–635

7.

Chengat Prakashbabu B, Thenmozhi V, Limon G, Kundu K, Kumar S, Garg R, Clark EL, Srinivasa Rao AS, Raj DG, Raman M, Banerjee PS, Tomley FM, Guitian J, Blake DP (2017) Eimeria species occurrence varies between geographic regions and poultry production systems and may influence parasite genetic diversity. Vet Parasitol 233:62–72. https://doi.org/10.1016/j.vetpar.2016.12.003

8.

Chu DM, Sherchand JB, Cross JH, Orlandi PA (2004) Detection of Cyclospora cayetanensis in animal fecal isolates from Nepal using an FTA filter-base polymerase chain reaction method. Am J Trop Med Hyg 71:373–379

9.

Clarke SC, McIntyre M (1997) The incidence of Cyclospora cayetanensis in stool samples submitted to a district general hospital. Epidemiol Infect 117:189–193. https://doi.org/10.1017/s0950268800001308

10.

Connor BA, Johnson E, Soave R (2001) Reiter syndrome following protracted symptoms of Cyclospora infection. Emerg Infect Dis 7(3):453–454. https://doi.org/10.3201/eid0703.010317

11.

Desjardins P, Hansen JB, Allen M (2000c) Microvolume protein concentration determination using the NanoDrop 2000c spectrophotometer. J Vis Exp 33:e1610. https://doi.org/10.3791/1610

12.

de Gorgolas M, Fortes J, Fernandez Guerrero ML (2001) Cyclospora cayetanensis cholecystitis in a patient with AIDS. Ann Intern Med 134:166. https://doi.org/10.7326/0003-4819-134-2-200101160-00021

13.

Di Gliullo AB, Cribari MS, Bava AJ, Cicconetti JS, Collazos R (2000) Cyclospora cayetanensis in sputum and stool samples. Rev Inst Med Trop Sao Paulo 42(2):115–117. https://doi.org/10.1590/S0036-46652000000200009

14.

Eberhard ML, Ortega YR, Hanes DE, Nace EK, Do RQ, Robl MG, Won KY, Gavidia C, Sass NL, Mansfield K, Gozalo A, Griffiths J, Gilman R, Sterling CR, Arrowood MJ (2000) Attempts to establish experimental Cyclospora cayetanensis infection in laboratory animals. J Parasitol 86:577–582. https://doi.org/10.1645/0022-3395(2000)086[0577:ATEECC]2.0.CO;2

15.

Garcia L (2007) Macroscopic and microscopic examination of fecal specimens, In: Diagnostic medical parasitology, 5th ed.ASM Press, Washington, DC pp 782–830. doi: https://doi.org/10.1128/9781555816018.ch27

16.

Guo Y, Li N, Ortega YR, Zhang L, Roeling DW, Feng Y, Xiao L (2018) Population genetic characterization of Cyclospora cayetanensis from discrete geographical regions. Exp Parasitol 184:121–127. https://doi.org/10.1016/j.exppara.2017.12.006

17.

Hofstetter JN, Nascimento FS, Park S, Casillas S, Herwaldt BL, Arrowood MJ, Qvarnstrom Y (2019) Evaluation of multilocus sequence typing of Cyclospora cayetanensis based on microsatellite markers. Parasite 26:3. https://doi.org/10.1051/parasite/2019004

18.

Hussein EM, Abdul-Manaem AH, El-Attary SL (2005) Cyclospora cayetanensis oocysts in sputum of a patient with active pulmonary tuberculosis, case report in Ismailia. Egypt, J Egypt Soc Parasitol 35:787–793

19.

Hussein EM, El-Moamly AA, Mahmoud MA, Ateek NS (2016) Wide genetic variations at 18S ribosomal RNA locus of Cyclospora cayetanensis isolated from Egyptian patients using high resolution melting curve. Parasitol Res 115(7):2797–2806. https://doi.org/10.1007/s00436-016-5029-y

20.

Jenkins MC, Trout J, Murphy C, Harp JA, Higgins J, Wergin W, Fayer F (1999) Cloning and expression of a DNA sequence encoding a 41-Kilodalton Cryptosporidium parvum oocyst wall protein. Clin Diagn Lab Immunol 6:912–920

21.

Jones W (1946) The experimental infection in rats with Entameba histolytica. Ann Trop Med Parasitol 40:130–138. https://doi.org/10.1080/00034983.1946.11685270

22.

Kotgire SA (2012) Microbiological stool examination: overview. J Clin Diagn Res 6(3):503–509. https://www.JCDR/2012/4003:2073

23.

Kummar R, Indrayan A (2011) Receiver operating characteristic (ROC) curve for medical researchers. Indian Pediatr 48:277–289. https://doi.org/10.1007/s13312-011-0055-4

24.

Kurien BT, Scofield RH (2006) Western blotting. Methods 38(4):283–293. https://doi.org/10.1016/j.ymeth.2005.11.007

25.

Laemmli UK (1970) Cleavage of structural proteins during the assembly of the head of bacteriophageT4. Nature 227:680–685. https://doi.org/10.1038/227680a0

26.

Lainson R (2005) The genus Cyclospora: (Apicomplexa), with a description of Cyclospora schneideri n.sp. in the snake from Amazonian Brazil. Mem Inst Oswaldo Cruz 100:103–115. https://doi.org/10.1590/S0074-02762005000200001

27.

Lalonde LF, Gajadhar AA (2008) Highly sensitive and specific PCR assay for reliable detection of Cyclospora cayetanensis oocysts. Appl Environ Microbiol 74:4354–4358. https://doi.org/10.1128/AEM.00032-08

28.

Li J, Chang Y, Shi KE, Wang R, Fu K, Li S, Xu J, Jia L, Guo Z, Zhang L (2017) Multilocus sequence typing and clonal population genetic structure of Cyclospora cayetanensis in humans. Parasitology 144:1890–1897. https://doi.org/10.1017/S0031182017001299

29.

Liu S, Wang L, Zheng H, Xu Z, Roellig DM, Li N, Frace MA, Tang K, Arrowood MJ, Moss DM, Zhang L, Feng Y, Xiao L (2016) Comparative genomics reveals Cyclospora cayetanensis possesses coccidia-like metabolism and invasion components but unique surface antigens. BMC Genomics 30(17):316. https://doi.org/10.1186/s12864-016-2632-3

30.

Long EG, White EH, Carmichael WW, Quinlisk PM, Raja R, Swisher BL, Daugharty H, Cohen MT (1991) Morphological and staining characteristics of a Cyanobacterium-like organism associated with diarrhea. J Infect Dis 164:199–202. https://doi.org/10.1093/infdis/164.1.199

31.

Lopez FA, Manglicmot J, Schmidt TM, Yeh C, Smith HV, Relman DA (1999) Molecular characterization of Cyclospora-like organisms from baboons. J Infect Dis 179(3):670–676. https://doi.org/10.1086/314645

32.

McLauchlin J, Pedraza-Díaz S, Amar-Hoetzeneder C, Nichols GL (1999) Genetic characterization of Cryptosporidium strains from 218 patients with diarrhea diagnosed as having sporadic cryptosporidiosis. J Clin Microbiol 37(10):3153–3158. https://doi.org/10.1128/JCM.37.10.3153-3158.1999

33.

Mohle-Boetani JC, Werner SB, Waterman SH, Vugia DJ (2000) The impact of health communication and enhanced laboratory-based surveillance on detection of cyclosporiasis outbreaks in California. Emerg Infect Dis 6(2):200–203. https://doi.org/10.3201/eid0602.000217

34.

Moss DM, Bennett SN, Arrowood MJ, Wahlquist SP, Lammie PJ (1998) Enzyme-linked immunoelectrotransfer blot analysis of a cryptosporidiosis outbreak on a United States Coast Guard cutter. The Am J Trop Med Hyg 58(1):110–118. https://doi.org/10.4269/ajtmh.1998.58.110

35.

Mundaca CC, Torres-Slimming PA, Araujo-Castillo RV, Morán M, Bacon DJ, Ortega Y, Gilman RH, Blazes DL (2008) Use of PCR to improve diagnostic yield in an outbreak of cyclosporiasis in Lima, Peru. Trans R Soc Trop Med Hyg 102(7):712–717. https://doi.org/10.1016/j.trstmh.2008.03.003

36.

Nabian S, Nabian S, Serhir B, Haddadzadeh HR, Rahbari S, Ward B (2004) Evaluation of Eimerian antigens for the serodiagnosis of cyclosporiosis. Iran J Vet Res 5(2):35–42

37.

Nascimento FS, Wei-Pridgeon Y, Arrowood MJ, Moss D, Da Silva AJ, Talundzic E, Qvarnstorm Y (2016) Evaluation of library preparation methods for illumine next generation sequencing of small amounts of DNA from food borne parasites. J Microbiol Methods 130:23–26. https://doi.org/10.1016/j.mimet.2016.08.020

38.

Nguhiu PN, Wamae CN, Magambo JK, Yole DS (2013) Haematological and serological findings in Cercopithecus aethiops (African green monkeys) with Cyclospora infections in Kenya. Int J Prof Pract 4(1–2):122–131

39.

Nguhiu PN, Wamae CN, Magambo JK, Mbuthia PG, Chai DC, Yole PS (2012) Gross and histopathological findings in Cercopithecus aethiops with experimental Cyclospora infection in Kenya. Pathol Lab Med Int 4:13–20. https://doi.org/10.2147/PLMI.S28142

40.

Newman RD, Jaeger KL, Whhib T, Lima AA, Guerrant RL, Sears CL (1993) Evaluation of an antigen capture enzyme-linked immunosorbent assay for detection of Cryptosporidium oocysts. J Clin Microbiol 31:2080–2084. https://doi.org/10.1128/JCM.31.8.2080-2084.1993

41.

Ortega YR, Sanchez R (2010) Update on Cyclospora cayetanensis, a food-borne and waterborne parasite. Clin Microbiol Rev 23:218–234. https://doi.org/10.1128/CMR.00026-09

42.

Ortega YR, Sterling CR, Gilman RH (1998) Cyclospora cayetanensis. Adv Parasitol 40:339–418. https://doi.org/10.1016/s0065-308x(08)60128-1

43.

Paziewska-Harris A, Schoone G, Schallig HDFH (2016) An easy 'one tube' method to estimate the viability of Cryptosporidium oocysts using real-time qPCR. Adv Parasitol 115(7):2873–2877. https://doi.org/10.1007/s00436-016-5044-z

44.

Priest JW, Kwon JP, Moss DM, Roberts JM, Arrowood MJ, Dworkin MS, Juranek DD, Lammie PJ (1999) Detection by enzyme immunoassay of serum immunoglobulin G antibodies that recognize specific Cryptosporidium parvum antigens. J Clin Microbiol 37(5):1385–1392. https://doi.org/10.1128/JCM.37.5.1385-1392.1999

45.

Richardson R, Remler B, Katirjii B, Murad H (1998) Guillain-Barre syndrome after Cyclospora infection. Muscle Nerve 21:669–671. https://doi.org/10.1002/(SICI)1097-4598(199805)21%3A5%3C669::AID-MUS20%3E3.0.CO%3B2-P

46.

Sakamoto S, Putalun W, Vimolmangkang S, Phoolcharoen W, Shoyama Y, Tanaka H, Morimoto S (2018) Enzyme-linked immunosorbent assay for the quantitative/qualitative analysis of plant secondary metabolites. J Nat Med 72(1):32–42. https://doi.org/10.1007/s11418-017-1144-z

47.

Siddiki AZ (2013) Sporozoite proteome analysis of Cryptosporidium Parvum by one-dimensional SDS-PAGE and liquid chromatography tandem mass spectrometry. J Vet Sci 14(2):107–114. https://doi.org/10.4142/jvs.2013.14.2.107

48.

Signore M, Reeder KA (2012) Antibody validation by Western blotting. Methods Mol Biol 823:139–155. https://doi.org/10.1007/978-1-60327-216-2_10

49.

Towbin H, Staehelin T, Gordon J (1979) Electrophoretic transfer of proteins from polyacrylamide gels to nitrocellulose sheets: procedure and some applications. Proc Natl Acad Sci USA 76:4350–4354. https://doi.org/10.1073/pnas.76.9.4350

50.

Wang KX, Li CP, Wang J, Tian Y (2002) Cyclospora cayetanensis in Anhui, China. World J Gastroenterol 8:1144–1148. https://doi.org/10.3748/wjg.v8.i6.1144

51.

Windsor J, Macfarlane L, Hughes-Thapa G, Jones S, Whiteside T (2003) Detection of Dientamoeba fragilis by culture. Br J Biomed Sci 60:79–83. https://doi.org/10.1080/09674845.2003.11783678

52.

Wurtz R (1994) Cyclospora: a newly identified intestinal pathogen of humans. Clin Infect Dis 18(4):620–623. http://www.jstor.org/stable/4457760

53.

Yadav P, Khalil S, Mirdha BR, Makharia GK, Bhatnagar S (2015) Molecular characterization of clinical isolates of Cyclospora cayetanensis from patients with diarrhea in India. Indian J Med Microbiol 33(3):351–356. https://doi.org/10.4103/0255-0857.158547
Acknowledgements
We would like to convey our great thanks to Prof. Omnia Kandel and Dr. Mohammed Abd Elmoghny, Veterinary Section, National Research Centre, Egypt, for their critical and kind help in the practical work (western blotting and ELISA) of this study.
Funding
This research did not receive any specific grants from funding agencies in the public, commercial, or not-for-profit sectors.
Ethics declarations
Conflict of interest
The authors declare that they have no conflict of interest.
Ethical Approval
The patients and the parents of the neonates gave written consent before the beginning of sample collection. All procedures were carried out according to the ethical standards approved by the Institutional Human Ethics Committee, Faculty of Medicine, Suez Canal University, Egypt. All procedures related to animals were performed according to the ethical standards approved by the Institutional Animals Ethics Committee of the National Research Centre, Egypt, and the Faculty of Medicine, Suez Canal University, Egypt. The procedures used in this study adhered to the tenets of the Declaration of Helsinki.
About this article
Cite this article
Hussein, E.M., El-Gayar, E.K., Ismail, O.A. et al. Identification of a Cyclospora cayetanensis Oocyst Antigens and Their Validity in the Detection of Immunogenic Patterns of Cyclosporiasis Patients. Acta Parasit. (2020). https://doi.org/10.1007/s11686-020-00289-w
Received:

Accepted:

Published:
Keywords
C. cayetanensis

Oocysts

Antigens

SDS-PAGE

Western blotting

ELISA