Abstract
Conflicts of interest (COI) in health and medicine have been the source of considerable public and professional debate. Much of this debate has focused on financial, rather than non-financial COI, which is a significant lacuna because non-financial COI can be just as influential as financial COI. In an effort to explore the nature and effects of non-financial, as well as financial COI, we conducted semi-structured interviews with eleven Australian medical professionals regarding their experiences of, and attitudes towards, COI. We found that this group of medical professionals saw non-financial interests—most notably the pursuit of status and respect and the avoidance of stigma—as potentially conflicting with other important interests (such as patient care).
Access options
Buy single article
Instant access to the full article PDF.
US$ 39.95
Tax calculation will be finalised during checkout.
Subscribe to journal
Immediate online access to all issues from 2019. Subscription will auto renew annually.
US$ 79
Tax calculation will be finalised during checkout.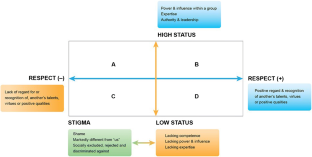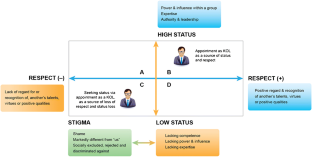 Notes
1.

The term "pharmaceutical industry" in this paper is used to refer to both the pharmaceutical and medical device industries.

2.

There is a close relationship between the concept of non-financial COI and "motivation." This is because interests are inevitably both motivated (e.g. one might be motivated to hold a particular belief by the fact that one belongs to a particular political organization with which one identifies strongly) and, in turn, motivate other attitudes and behaviours (e.g. one's desire to preserve life based on a belief in its sanctity would motivate anti-abortion attitudes and corresponding actions). These motivations are, however, often unconscious and are difficult (if not impossible) to assess. Furthermore, it is not motivations but rather interests and their effects that matter when it comes to COI.
References
Abbas, M., D. Pires, A. Peters, et al. 2018. Conflicts of interest in infection prevention and control research: No smoke without fire. A narrative review. Intensive Care Medicine 44(10): 1679-1690.

Abdoul, H., C. Perrey, F. Tubach, et al. 2012. Non-financial conflicts of interest in academic grant evaluation: A qualitative study of multiple stakeholders in France. PLoS One 7 (4): e35247.

Adlington, K., and F. Godlee. 2016. Disclosure UK: Transparency should no longer be an optional extra. The British Medical Journal 354: i3730.

Agrawal, S., and D. Brown. 2016. The physician payments sunshine act—Two years of the open payments program. New England Journal of Medicine 374(10): 906-909.

Bayer, R. 2008. Stigma and the ethics of public health: Not can we but should we. Social Science & Medicine 67(3): 463-472.

Bero, L. 2014. What is in a name? Nonfinancial influences on the outcomes of systematic reviews and guidelines. Journal of Clinical Epidemiology 67(11): 1239-1241.

-----. 2017. Addressing bias and conflict of interest among biomedical researchers. JAMA 317(17): 1723-1724.

Bero, L. A., and Q. Grundy. 2016. Why having a (nonfinancial) interest is not a conflict of interest. PLoS Biology 14(12): e2001221.

Bosch, X., J. M. Pericas, C. Hernández,. P. Doti. 2013. Financial, nonfinancial and editors' conflicts of interest in high-impact biomedical journals. European Journal of Clinical Investigation 43(7): 660-667.

Braillon, A. 2018. Non-financial conflicts of interest: Moving forward! Accountability in Research 25(5): 310.

Burris, S. 2008. Stigma, ethics and policy: A response to Bayer. Social Science & Medicine 67: 473-475.

Cappola, A. R., and G. A. Fitzgerald. 2015. Confluence, not conflict of interest: Name change necessary. JAMA 314(17): 1791-1792.

Charmaz, K. 2006. Constructing grounded theory: A practical guide through qualitative analysis. London: Sage

Clair, M., C. Daniel, and M. Lamont. 2016. Destigmatization and health: Cultural constructions and the long-term reduction of stigma. Social Science & Medicine 165: 223-232.

Creed, P. A., J. Searle, and M. E. Rogers. 2010. Medical specialty prestige and lifestyle preferences for medical students. Social Science & Medicine 71(6): 1084-1088.

Drazen, J. M. 2015. Revisiting the commercial–academic interface. New England Journal of Medicine 372(19): 1853-1854.

Elliott, C. 2010. White coat, black hat: Adventures on the dark side of medicine. Boston: Beacon Press.

Fava, G. 2010. Unmasking special interest groups: The key to addressing conflicts of interest in medicine. Psychotherapy and Psychosomatics 79: 203-207.

Geiderman, J. M., K. V. Iserson, C. A. Marco, J. Jesus, A.Venkat. 2017. Conflicts of interest in emergency medicine. Academic Emergency Medicine 24(12): 1517-1526.

Godlee, F. 2015. Conflict of interest: Forward not backward. The British Medical Journal 350: h3176.

Goffman, E. 1963. Stigma: Notes on the management of spoiled identity, New York, Schuster.

Gøtzsche, P. 2013. Deadly medicines and organized crime. How big pharma has corrupted healthcare. London: Radcliffe Publishing.

-----. 2012. Big pharma often commits corporate crime, and this must be stopped. The British Medical Journal 345: e8462.

Hakoum, M. B., S. Anouti, M. Al-Gibbawi, et al. 2016. Reporting of financial and non-financial conflicts of interest by authors of systematic reviews: a methodological survey. BMJ Open 6(8): e011997.

Ioannidis, J. P. A., and J. F. Trepanowski. 2018. Disclosures in nutrition research: Why it is different. JAMA 319(6): 547-548.

Jack, J. 2015. The health of populations: Beyond medicine. London: Academic Press.

Kaiser, J. 2009. Private money, public disclosure. Science 325(5936): 3.

Krutsinger, D. C., S. D. Halpern, and E. S. Demartino. 2018. Conflicts of interest in intensive care medicine. Intensive Care Medicine 44(10): 1765-1766.

Lenzer, J., and S. Brownlee. 2015. Diverting attention from financial conflicts of interest. The British Medical Journal 350: h3505.

Levinsky, N. G. 2002. Nonfinancial conflicts of interest in research. New England Journal of Medicine 347(10): 759-761.

Link, B. G., and J. C. Phelan. 2001. Conceptualizing stigma. Annual Review of Sociology 27(1): 363-385.

Lipworth, W., N. Ghinea, and I. Kerridge. 2019. Clarifying the relationship between serious ethical violations and conflicts of interest. The American Journal of Bioethics 19(1): 48-50.

Lipworth, W., M. Little, P. Markham, et al. 2013. Doctors on status and respect: A qualitative study. Journal of Bioethical Inquiry 10(2): 205-217.

Lo, B., and M. Field, M. 2009. Institute of Medicine (US) Committee on Conflict of Interest in Medical Research, Education, and Practice. Conflict of interest in medical research, education, and practice. Washington D.C.: The National Academies Press.

Lucas, J. W., and J. C. Phelan. 2012. Stigma and status: The interrelation of two theoretical perspectives. Social Psychology Quarterly 75(4): 310-333.

Lundh, A., J. Lexchin, B. Mintzes, J. B. Schroll, and L. A. Bero. 2017. Industry sponsorship and research outcome (review). Cochrane Database Systematic Review 2: MR000033.

Lupton, D. 1997. Doctors on the medical profession. Sociology of Health & Illness 19(4): 480-497.

Matheson, A. 2008. Corporate science and the husbandry of scientific and medical knowledge by the pharmaceutical industry. BioSocieties 3(4): 355-382.

Menkes, D. B., J. D. Masters, A. Broring, A. Blum. 2018. What does "unpaid consultant" signify? A survey of euphemistic language in conflict of interest declarations. Journal of General Internal Medicine 33(2): 139-141.

Morse, J. M. 1994. Emerging from the data: The cognitive processes of analysis in qualitative inquiry. In Critical issues in qualitative research methods, edited by J. Morse, 23-43. Thousand Oaks: Sage.

Nature Editors. 2018. Confronting conflict of interest. Nature Medicine 24: 1629

Phelan, J. C., J. W. Lucas, C. L. Ridgeway, et al. 2014. Stigma, status, and population health. Social Science and Medicine 103: 15-23.

PLoS Medicine Editors. 2008. Making sense of non-financial competing interests. PLOS Medicine 5 (9): e199.

PLoS Medicine Editors. 2009. An unbiased scientific record should be everyone's agenda. PLOS Medicine 6(2): e1000038.

Ploug, T., S. Holm, and M. Gjerris. 2015. The stigmatization dilemma in public health policy-the case of MRSA in Denmark. BMC Public Health 15(1): 640.

Rivera, H., and H. Panduro. 2018. Financial and other competing interests: Be aware. Annals of Hepatology 17(6): 897-898.

Rodwin, M. A. 2012. Conflicts of interest, institutional corruption, and Pharma: An agenda for reform. Journal of Law, Medicine and Ethics 40(3): 511-522.

-----. 2017. Attempts to redefine conflicts of interest. Accountability in Research 25(2): 67-78.

Rohwer, A., T. Young, E. Wager, et al. 2017. Authorship, plagiarism and conflict of interest: Views and practices from low/middle-income country health researchers. BMJ Open 7: e018467.

Romain, P. L. 2015. Conflicts of interest in research: Looking out for number one means keeping the primary interest front and center. Current Review Musculoskeletal Medicine 8(2): 122-127.

Rosenbaum, L. 2015. Understanding bias—The case for careful study. New England Journal of Medicine 372(20): 1959-1963.

Saver, R. S. 2012. Is it really all about the money? Reconsidering non-financial interests in medical research. Journal of Law, Medicine & Ethics 40(3): 467-481.

Shawwa, K., R. Kallas, S. Koujanian, et al. 2016. Requirements of clinical journals for authors' disclosure of financial and non-financial conflicts of interest: A cross sectional study. PLoS One 11(3): e0152301.

Sismondo, S. 2013. Key opinion leaders and the corruption of medical knowledge: What the Sunshine Act will and won't cast light on. The Journal of Law Medicine & Ethics 41(3): 635-643.

Steensma, D. P. 2015. Key opinion leaders. Journal of Clinical Oncology 33(28): 3213-3214.

Stosell, T. 2005. Regulating academic–industrial research relationships—Solving problems or stifling progress? New England Journal of Medicine 353(10): 6.

Viswanathan, M., T. S. Carey, S. E. Belinson, et al. 2014. A proposed approach may help systematic reviews retain needed expertise while minimizing bias from nonfinancial conflicts of interest. Journal of Clinical Epidemiology 67(11): 1229-1238.

West, R. 2009. Conflict of interest declarations: Could a "traffic light" system work? Addiction 104: 1785-1791.

Wiersma, M., I. Kerridge, and W. Lipworth. 2018a. Dangers of neglecting non-financial conflicts of interest in health and medicine. Journal of Medical Ethics 44(5): 319-322.

———. 2018b. Should we try to manage non-financial interests? The British Medical Journal 361: k1240.

Williams-Jones, B. 2011. Beyond a pejorative understanding of conflict of interest. American Journal of Bioethics 11(1): 1-2.
Additional information
Publisher's note
Springer Nature remains neutral with regard to jurisdictional claims in published maps and institutional affiliations.
About this article
Cite this article
Wiersma, M., Kerridge, I. & Lipworth, W. Status, Respect, and Stigma: A Qualitative Study of Non-financial Interests in Medicine. Bioethical Inquiry 17, 203–216 (2020). https://doi.org/10.1007/s11673-020-09970-1
Received:

Accepted:

Published:

Issue Date:
Keywords
Qualitative research

Non-financial conflicts of interest

Status

Stigma

Respect