Abstract
This paper describes and discusses overlapping interests and concerns of art and bioethics and suggests that bioethics would benefit from opening to contributions from the arts. There is a description of recent events in bioethics that have included art, and trends in art that relate to bioethics. The paper outlines art exhibits and performances within two major international bioethics congress programs alongside a discussion of the work of leading hybrid and bio artists who experiment with material (including their own bodies) at the ambiguous intersections between art, bio art and bioethics. Their work seeks to engage audiences in challenging ethical precepts and assumptions about life and existence. We consider the response of art and social theorists and compare these with the responses of bioethicists to comparable cases in bioethics. We note divergent views within the arts and within bioethics in relation to some pivotal questions including questions about what limits, if any, can apply in particular cases and on what basis. This approach allows for a transfer of information and perspectives, challenges assumptions in both art and bioethics and opens up a space for future exchange and dialogue along the shifting borders between these genres.
Access options
Buy single article
Instant access to the full article PDF.
US$ 39.95
Tax calculation will be finalised during checkout.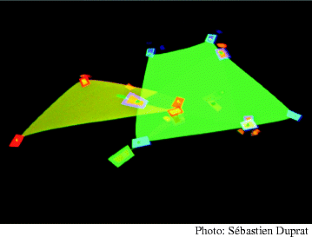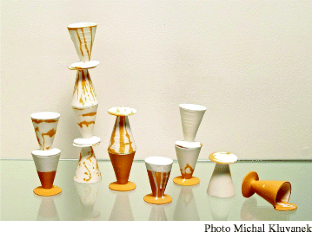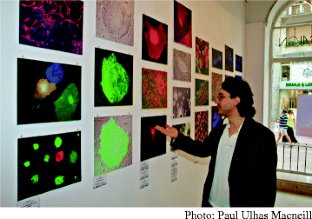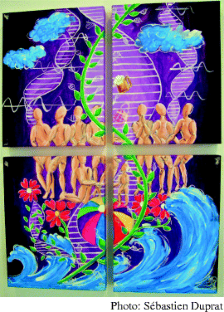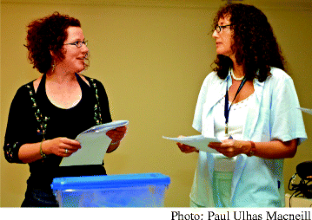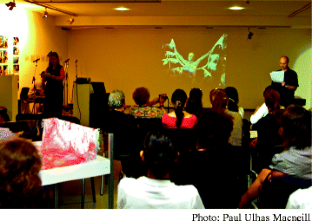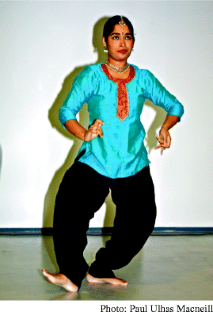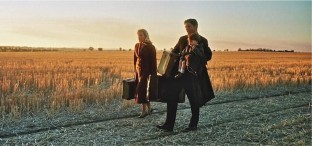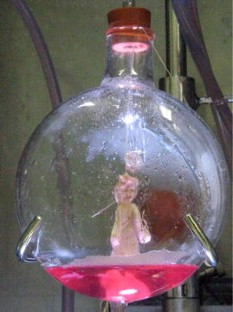 Notes
1.

Movies: Bladerunner, 1992; Jurassic Park, 1993; The Lost World, 1997; Alien Resurrection, 1997; Mimic, 1997; Gattaca, 1997; Metal Gear Solid, 1998; Johnny 2.0, 1998; Star Wars Episode II: Attack of the Clones, 2002; Hulk, 2003; and The Incredible Hulk, 2008. Cartoons: Gonick and Wheelis, 1991. Novels: The Boys From Brazil, Ira, 1977; Brain Child, Turner, 1991; Glory Season, Brin, 1993; Beggars Ride, Kress, 1997; Chromosome 6, Cook 1997; The Klone and I, Steele, 1998; The Elementary Particles, Houellebecq, 2000; The Sacred Helix: Do We Dare Do the Unthinkable? Garon, 2000; The Jesus Thief, Lankford, 2003; The Christ Clone Trilogy, BeauSeigneur, 2003–04; Germline, Erlick, 2003; and Slatewiper, Perdue, 2003. Visual arts: 'Multiplicity: 24 Artists Look at Cloning', Elvi, 1998; "Reinterpreting Science as Art," Hunter.

2.

Gigliotti raises the "inglorious possibility" (with reference to Lestral) that artists working with biological technologies (and by implication researchers producing photos such as these) are "being manipulated—and not necessarily consciously either—by technologists and multinationals; that they are serving to legitimize practices that our cultures otherwise find it hard to accept" (Gigliotti 2006).

3.

Katherine Koller commented that "'readers' theatre' can become, in these circumstances, even more engaging for the audience, because they know their readers as colleagues [and] not using professional actors in this setting is actually helpful for this reason" (Koller, personal communication).

4.

A search [Oct 2010] on "bioethics" + "hybrid" + "art" produced no references on Philosopher's Index, Web of Science, or Medline databases. A search on "bioethics" + "bio art" revealed one reference: "Bioterror and 'Bioart'" (Annas 2006). The only other references discovered (from other sources) were: "Bioscience moves into galleries as bioart" (Cohen 2002); "Bio-art: the ethics behind the aesthetics" (Stracey 2009); Bioethics in the Age of New Media (Zylinska 2009); and Spaulding (Spaulding 2008).

5.

This is apparently a reference to Orlan.

6.

This may be true "at present" although there are documented exceptions: Scottish surgeon Robert Smith amputated limbs from two patients (Dyer 2000; Johnston and Elliott 2002) and United States surgeon John Ronald Brown was convicted of second-degree murder following the death of a patient whose limb he had amputated (Dotinga 2000).
References
Ahlzén, R. 2007. Medical humanities—Arts and humanistic science. Medicine, Health Care and Philosophy 10(4): 385–393.

Annas, G.J. 2006. Bioterror and "Bio art"—A plague o' both your houses. The New England Journal of Medicine 354(25): 2715–2721.

Ars Electronica. 2010. website: http://new.aec.at/prix/en/kategorien/?cat=Hybrid%2520Art. (last accessed November).

Arts Science Encounters. 2009. Recording in collaboration with Cafe Scientifique website: http://www.shef.ac.uk/arts-science/recordings. (last accessed December 2010).

Barash, Bailey. 2006. '203 Days'. University of Connecticut Health Center website: http://fitsweb.uchc.edu/Days/days.html. (last accessed November 2010).

Bioethics Network. 2010. website: http://www.bioethics-international.org/iab-2.0/index.php?show=networks. (last accessed May).

Brickwood, C., B. Ferran, D. Garcia, and T. Putnam (eds.). 2007. (Un)common ground: Creative encounters across sectors and disciplines. Amsterdam: BIS Publishers.

Broadhurst Dixon, J., and E. J. Cassidy, eds. 1998. Virtual futures: Cyberotics, technology and posthuman pragmatism. London and New York: Routledge. http://www.amazon.com/exec/obidos/ASIN/0415133807/qid%3D980123857/sr%3D1-1/ref%3Dsc%5Fb%5F1/103-8486940-7546219/digitalartsource/104-9993805-5743152. (last accessed November 2010).

Cassell, E.J. 1984. The place of the humanities in medicine. New York, Hastings-on-Hudson: The Hastings Center.

Catts, O., and I. Zurr. 2002. Growing semi-living sculptures: The tissue culture and art project. Leonardo 35(4): 365–370.

Catts, O., and I. Zurr. 2008. The ethics of experiential engagement with the manipulation of life. In Tactical biopolitics: Art, activism, and technoscience, eds B. da Costa and K. Philip, 125–142. Cambridge, Massachusetts; and London, UK: The MIT Press. Available at http://www.scribd.com/doc/25895911/8822-Tactical-Bio-Politics-Art-Activism#fullscreen:on. (last accessed November 2010).

Clutterbuck, G. 2010. website: http://www.avicam.com/profile/clutterbuck.php. (last accessed November).

Cohen, H. 2002. Bioscience moves into galleries as bio art. The Scientist 16(22): 57.

CoNE. 2010. website: http://critical-art.net/Original/cone/coneWeb/welcome/bg1.html. (last accessed November).

Diniz, D. 2007. Selective abortion in Brazil: The anencephaly case. Developing World Bioethics 7(2): 64–67.

Diniz, D. and E. Brum. 2005. Severina's Story (Uma História Severina). Brasília: ImagensLivres. http://hub.witness.org/fr/node/8605 (last accessed November 2010).

Dotinga, R. 2000. Salon (29 August): 1–2. Available at http://www.salon.com/health/feature/2000/08/29/amputation/. (last accessed November 2010).

Dragon Breath Theatre Company. 2010. website: http://www.dragonbreaththeatre.com/. (last accessed November).

Duprat, S. 2009. Art and human embryonic stem cells: From the bench to the high street. Stem Cell Research 2: 97–100.

Dyer, C. 2000. Surgeon amputated healthy legs. BMJ 320(7231): 332.

Elliott, C. 2003. Better than well: American medicine meets the American Dream. New York and London: Norton.

ESTOOLS. 2010. website: http://www.estools.eu/estools/index. (last accessed November).

Evans, H.M. 2008. Affirming the existential within medicine: Medical humanities, governance, and imaginative understanding. The Journal of Medical Humanities 29(1): 55–59.

Ferran, B. 2006. Creating a program of support for art and science collaborations. Leonardo 39(5): 443–445.

Freeman, J. 2010. website: http://www.translatingnature.org/. (last accessed November).

Gigliotti, C. 2006. Leonardo's choice: The ethics of artists working with genetic technologies. AI & Society 20(1): 22–34.

Gonick, L. and M. Wheelis. 1991. The cartoon guide to genetics: A soft approach to hard science. http://bancroft.berkeley.edu/Exhibits/Biotech/cartoon.html. (last accessed November 2010).

Gordon, J. 2008. Humanising doctors: What can the medical humanities offer? The Medical Journal of Australia 189(8): 420–421.

Hooker, C. 2008. The medical humanities—a brief introduction. Australian Family Physician 37(5): 369–370.

Jeffries, S. 2009. Guardian (1 July): http://www.orlan.net/download/guardian_july09.pdf. (last accessed November 2010).

Johnston, J., and C. Elliott. 2002. Healthy limb amputation: Ethical and legal aspects. Clinical Medicine 2(5): 431–435.

Koller, K. 2010. website: http://www.katherinekoller.ca/. (last accessed November).

Kulunčić, A. 1999–2000. "Closed Reality—Embryo." Created by A. Kulunčić (artist), T. Lane (designer), G. Sabol (sociologist), M. Puzar (programmer), I. Martinović (photographer): http://embryo.inet.hr/. (last accessed November 2010).

Kulunčić, A. 2010. website: http://www.andreja.org/curric.html. (last accessed November).

Leach, J. 2006. Extending contexts, making possibilities: An introduction to evaluating the projects. Leonardo 39(5): 447–451.

Lestel, D. 2007. Liberating life from itself: Bioethics and aesthetics of animality. In Signs of life—bio art and beyond, ed. E. Kac, 151–160. Cambridge, Massachusetts: MIT Press.

Little, J.M. 2010. Is there a real nexus between ethics and aesthetics? Journal of Bioethical Inquiry 7(1): 91–102.

Orlan. 2010. website: www.orlan.net. (last accessed November).

Patrone, D. 2009. Disfigured anatomies and imperfect analogies: Body integrity identity disorder and the supposed right to self-demanded amputation of health body parts. Journal of Medical Ethics 35(9): 541–545.

Ryan, C. 2009. Out on a limb: The ethical management of bodily identity disorder. Neuroethics 2: 21–33.

Savulescu, J. 2006. Autonomy, the good life and controversial choices. In The Blackwell guide to medical ethics, ed. R. Rhodes, L. Francis, and A. Silvers. New York: Blackwell.

Sen, A. 2009. The idea of justice. London and New York: Penguin.

Spaulding, E. 2008. Vision for bioaesthetics. http://bioethics.com/. Scroll to Author/Eric Spaulding/entry for 2 February 2008/A Living Art, Part 3 (last accessed November 2010).

Stelarc. 2010. website: http://web.stelarc.org/.(last accessed November, 2010); and http://www.stelarc.va.com.au/projects/extra_ear/index.htm (last accessed November).

Stracey, F. 2009. Bio-art: the ethics behind the aesthetics. Nature Reviews Molecular Cell Biology 10: 496–500.

SymbioticA. 2010. website: http://www.symbiotica.uwa.edu.au/. (last accessed November).

Toffoletti, K. 2007. Cyborgs and Barbie Dolls—Feminism, popular culture and the posthuman body. London: I. B. Tauris.

Virilio, P. 1988. Interview with Paul Virilio. Block 14 Special Issue Edition 5—The Work of Art in the Electronic Age: 4–7.

Webster, S. 2006. Art, science and the public. In. Engaging Science: Thoughts, deeds, analysis and action, ed. J. Turney London, UK: Wellcome Trust: 74–79.

Zylinska, J. 2009. Bioethics in the age of new media. Cambridge, Massachusetts: MIT Press.
Acknowledgments
Thanks to: Chamundeeswari Kuppuswamy, Co-convener and organiser (with author P.M.) of the 2008 World Congress of Bioethics "Arts and Bioethics Program"; the artists and presenters in both Congresses—Bailey Barash, Gus Clutterbuck, Suzette Rosales Cody, Debora Diniz, Sébastien Duprat (for photos and poetry), Julie Freeman, Raimond Gaita (art exhibition opening and movie discussant), Katherine Koller, Andreja Kulunčić, Chamu Kuppuswamy (for dance and painting), Peter Rumney, Nettie Scriven, Ionat Zurr, and all the artists for commenting on earlier drafts of this paper; the 2008 Congress organisers (and in particular Congress Secretary General Dr Iva Sorta-Bilajac,) for generous support with materials and venues, providing volunteer staffing for the Exhibition, and assistance in event organisation; the 2010 Congress organisers (and in particular Professor Alastair V. Campbell, Chairman of the Scientific Committee, Calvin Ho and Charmaine Chan) for assistance with the 2010 Arts program; to Nataša Ivančević (Acting Director of the Rijekan Museum of Modern and Contemporary Art—MMCA); Ivo Matulić (MMCA Exhibition Coordinator), Tonči Samardžija, Vanja Pužar (MMCA exhibit mounters); the Rijekan City Council (providing MMCA resources); MMCA for making Kulunčić's "Closed Reality—Embryo" installation available; BLITZ Film, Croatia for permission to show the movie Romulus, My Father; Tamara Asmar (Arenafilm and Footprint Films), Sébastien Duprat, Michal Kluvanek, and Ionat Zurr (SymbioticA) for permission to use photographs taken/supplied by them. Thanks also to the journal reviewers of earlier versions of this paper.
Artists and Performers
Bailey Barash is an independent television producer and journalist from Atlanta, Georgia, USA. Winner of 2005 and 2007 CINE Golden Eagle Awards for her documentaries and several journalism fellowships. Her current work focuses on issues of aging, public health, and health care and economic disparities among low-income Americans. URL: http://www.bbarash.com/ (last accessed October 2010).
Gus Clutterbuck is an Australian visual artist, currently based at JamFactory Craft & Design, Adelaide, where he produces contemporary ceramics and works on paper, which are exhibited in Australia and Internationally: http://www.avicam.com/profile/clutterbuck.php (last accessed May 2010).
Suzette Rosales Cody is Managing Director/Producer of Green Mango Productions, writer, and documentary filmmaker, and an advocate for cancer awareness and environmental protection. URL: http://greenmango.com.sg/index_files/Page1470.htm (last accessed October 2010).
Debora Diniz is a documentary filmmaker, Adjunct Professor at the University of Brasilia, and researcher at the Institute of Bioethics, Human Rights and Gender (ANIS), Brasilia, Brazil.
Sébastien Duprat, poet, and curator of the "Smile of a Stem Cell", is Training and Outreach manager for ESTOOLS, a research project funded by the European Commission's 6th Framework Program, concerning human embryonic stem cell science, ethics and law.
Julie Freeman was (at the time of writing) artist in residence, Microsystems and Nanotechnology Centre, Cranfield University, UK. "The Lake" was originally exhibited at Tingrith Fishery, UK, and has subsequently shown in London, Brazil, Russia, and the USA. Translating Nature, http://www.translatingnature.org/ (last accessed November 2010).
Raimond Gaita is Professor of Moral Philosophy at King's College London, and Foundation Professor of Philosophy at the Australian Catholic University and Fellow of the Australian Academy of the Humanities.
Denisa Kera is Assistant Professor within the Communications and New Media Programme in the Faculty of Arts & Social Sciences, National University of Singapore and member of Science, Technology, Society (STS), and the research cluster: Asia Research Institute.
Katherine Koller is a Canadian playwright with plays performed on CBC radio, in theatre festivals, and various playhouses in Canada. Her work includes short plays on health ethics issues for presentation and discussion in clinical settings. http://www.katherinekoller.ca/ (last accessed Novembner 2010).
Andreja Kulunčić is one of Croatia's most internationally recognised artists, with solo and group exhibitions in Croatia and around the world. She is renowned for her political art activism (or "intervention" in her terms): http://www.andreja.org/ (last accessed November 2010).
Chamundeeswari Kuppuswamy is a Lecturer, School of Law, University of Sheffield; and Indian dancer (in the Bharathanatyam style); a painter; and co-founder (with author P.M.) of the Arts Bioethics Network within the International Association of Bioethics.
Peter Rumney and Nettie Scriven are Senior Lecturers, Nottingham Trent University; and Artistic Directors of the Dragon Breath Theatre Company. http://www.dragonbreaththeatre.com/ (last accessed November 2010).
Ionat Zurr is Assistant Professor, Academic Coordinator and researcher at SymbioticA—The Centre of Excellence in Biological Arts, School of Anatomy and Human Biology, University of Western Australia.
About this article
Cite this article
Macneill, P.U., Ferran, B. Art and Bioethics: Shifts in Understanding Across Genres . Bioethical Inquiry 8, 71–85 (2011). https://doi.org/10.1007/s11673-010-9279-6
Received:

Accepted:

Published:

Issue Date:
Keywords
Humanities [K01]

Art [K01.093]

Medicine in Art [K01.093.530]

Ethics [K01.316]

Bioethics [K01.316.070]

Hybrid art

Bioart