Abstract
Analysis of buried pipelines under Permanent Ground Deformation (PGD) shows that the movement of earth faults near these lines causes damage to them. A review of past earthquake experience also shows that the defect of the pipe can be vulnerable to fault displacement. One of the most important mechanical defects of pipelines is wall dents. Because the location of this damage in the pipe wall affects the life of the pipes and due to the inevitable intersection of pipelines with faults and also reviewing the relevant technical literature indicates that dented pipelines at fault crossing sites have not been investigated. It is necessary to investigate and analyze dented pipelines at the intersection with faults and determine the most critical state of this damage in the pipe at the crossing of faults. Accordingly, during the present study, four numerical models were created in ABAQUS and the effect of the dent position in the pipe wall in each hour of pipe cross section (3, 6, 9 and 12 o'clock) was examined in the fault movement. Finally, the dent at the 3 o'clock position of the cross section of the pipe was selected as the most critical situation in the crossing strike-slip fault.
Access options
Buy single article
Instant access to the full article PDF.
USD 39.95
Price includes VAT (USA)
Tax calculation will be finalised during checkout.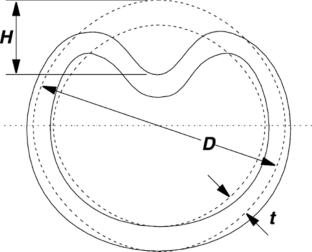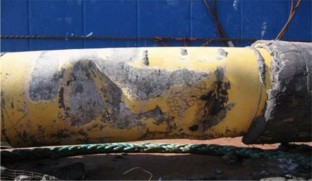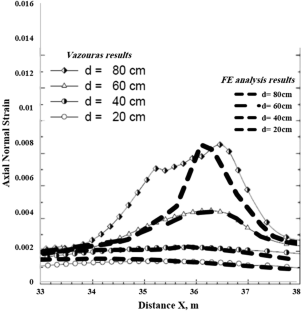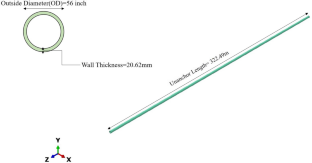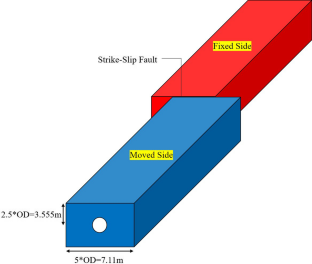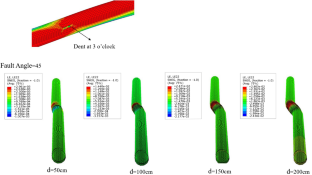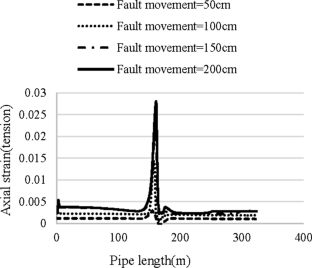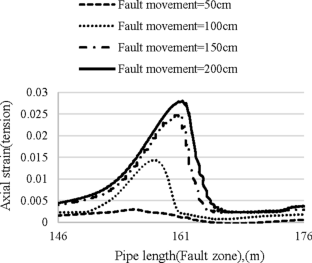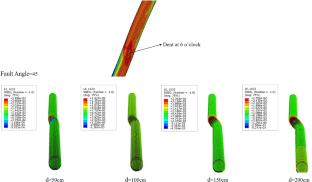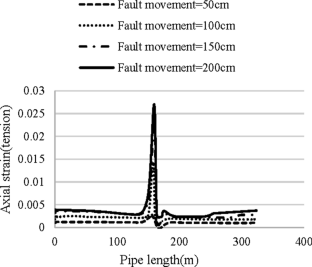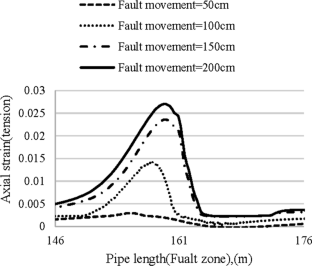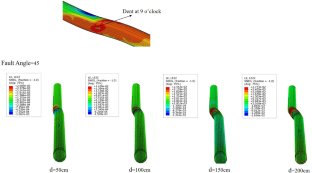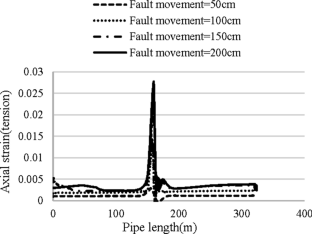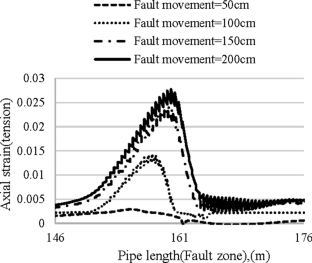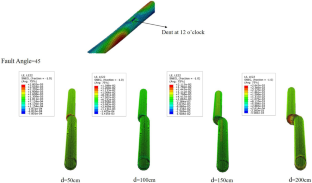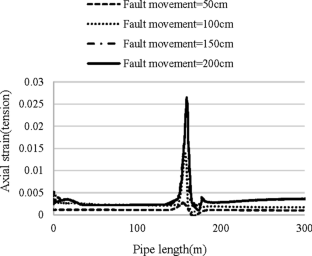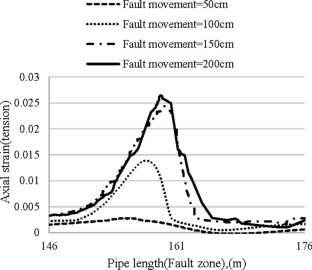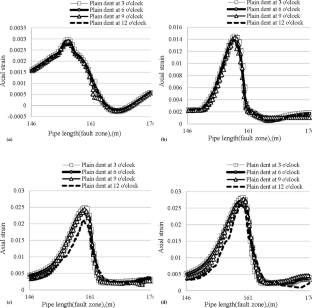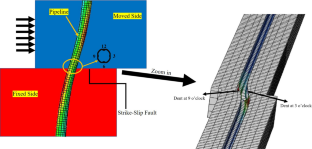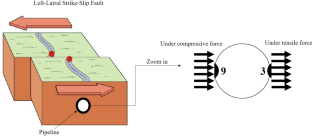 Data Availability
Some or all data, models, or code that support the findings of this study are available from the corresponding author upon reasonable request.
References
1.

M. J. O'Rourke and (Jack) X. Liu, Seismic Design of Buried and Offshore Pipelines, no. April. 2006.

2.

M. Baker, "Mechanical damage final," 2009.

3.

POF, Specifications and requirements for in-line inspection of pipelines. 2016.

4.

A. Cosham and P. Hopkins, "The effect of dents in pipelines — guidance in the pipeline defect assessment manual," Press. Vessel. Pip., pp. 127–139, 2004.

5.

A. Naim, M. Rafi, Structural Behaviour of Dented Pipelines. (University of Windsor, Ontario, Canada, 2011)

6.

S. P. Belanos and R. S. Ryan, "Dents in pipe," Oil Gas J., pp. 155–161, 1958.

7.

D. Jones and P. Hopkins, "The Influence of Mechanical Damage on Transmission Pipeline Integrity," 1983.

8.

P. Hopkins, "The significance of dents and defects in transmission pipelines.," in International Conference on Pipework Engineering And Operations, London, UK, 1989, no. (IMechE 1989-1).

9.

J. R. Fowler, "Criteria for Dent Acceptability in Offshore Pipeline," in Offshore Technology Conference, 1993, pp. 481–494.

10.

C. Alexander and K. Brownlee, "METHODOLOGY FOR ASSESSING THE EFFECTS OF PLAIN DENTS , WRINKLE BENDS , AND MECHANICAL DAMAGE ON PIPELINE INTEGRITY," in NACE International Corrosion 2007 Conference & Expo, pp. 1–19.

11.

M. Allouti, C. Schmitt, G. Pluvinage, Assessment of a gouge and dent defect in a pipeline by a combined criterion. Eng. Fail. Anal. 36, 1–13 (2014)

12.

N. M. Newmark and W. J. Hall, "PIPELINE DESIGN TO RESIST LARGE FAULT DISPLACEMENT.," Earthq. Eng. Michigan, pp. 416–425, 1975.

13.

L. R. Wang and Y.-H. Yeh, "A REFINED SEISMIC ANALYSIS AND DESIGN OF BURIED PIPELINE FOR FAULT MOVEMENT," Earthq. Eng. Struct. Dyn., vol. 13, no. February 1984, pp. 75–96, 1985.

14.

S. Takada, J.-W. Liang, T. Li, Shell-Mode Response of Buried Pipelines to Large Fault Movements. J. Struct. Eng. 44A, 1637–1646 (1998)

15.

S. Takada, N. Hassani, K. Fukuda, A new proposal for simpliÿed design of buried steel pipes crossing active faults. Earthq. Eng. Struct. Dyn. 1257, 1243–1257 (2001)

16.

P. Vazouras, S.A. Karamanos, P. Dakoulas, Finite element analysis of buried steel pipelines under strike-slip fault displacements. Soil Dyn. Earthq. Eng. 30(11), 1361–1376 (2010)

17.

P. Vazouras, S.A. Karamanos, P. Dakoulas, Mechanical behavior of buried steel pipes crossing active strike-slip faults. Soil Dyn. Earthq. Eng. 41, 164–180 (2012)

18.

S. Joshi, A. Prashant, A. Deb, S.K. Jain, Analysis of buried pipelines subjected to reverse fault motion. Soil Dyn. Earthq. Eng. 31(7), 930–940 (2011)

19.

Dassault Systems Simulia Corp, ABAQUS, Plasticity in ductile materials, vol. 6.14. 2012.

20.

API 5LSpecification for Line Pipe,API SPECIFICATION 5L FORTY-FIFTH EDITION. 2013.

21.

DAS, Principles of Geotechnical Engineering, vol. 53, no. 9. 2013.

22.

American Lifelines Alliance(ALA)- Seismic Guidelines for Water Pipelines. Federal Emergency Management Agency (FEMA) and the National Institute of Building Sciences (NIBS), 2005.

23.

ASME B31.8-GAS TRANSMISSION AND DISTRIBUTION PIPING SYSTEMS, no. 1. American Society of Mechanical Engineers, 2003.

24.

ASME B31.4-Pipeline Transportation Systems for Liquids and Slurries. 2012.
Additional information
Publisher's Note
Springer Nature remains neutral with regard to jurisdictional claims in published maps and institutional affiliations.
About this article
Cite this article
Radaei, M.R. Evaluation of the Effect of the Wall Dents Location on Steel Pipes Crossing Strike-Slip Faults. J Fail. Anal. and Preven. (2021). https://doi.org/10.1007/s11668-021-01257-w
Received:

Revised:

Accepted:

Published:
Keywords
Buried steel pipelines

Strike-slip fault

Plain dent

Wall dents location

Finite element model