Abstract
The gas produced from an oil field is used to inject into the well for enhanced recovery of oil and gas. The injected gas flows through a pipeline called a header to individual wells for gas injection. One such 6" gas injection header at an offshore process complex experienced a leakage during operation just after 2 years of service. The operating pressure of the pipeline was normal, and there was no process disturbance at the time of the failure. There was no localized corrosion and thinning of the header. The material of construction of the header sample was reported to be ASTM A106 Gr B specification. Laboratory investigations revealed that the material did not conform to ASTM A106 Grade B standard. In the present case, the H2S partial pressure was 0.09 psi; this comes under sulfide stress cracking (SSC) region 2 as per ISO 15156-2:2015; therefore, the environment is prone to SSC. During metallography and SEM analysis, cracks filled with corrosion product typical of SSC were observed which propagated intergranularly. Zigzag cracks typical of hydrogen-induced cracking that branched out from the main SSC crack were also observed. As the metal was too brittle in nature, the gas injection header cracked at many sites. When the crack grew to the extent that the pipe could not withstand the operating pressure anymore, it failed in a brittle manner and the header was shattered into pieces.
Access options
Buy single article
Instant access to the full article PDF.
USD 39.95
Price includes VAT (USA)
Tax calculation will be finalised during checkout.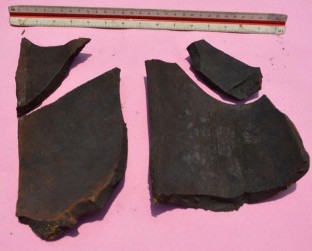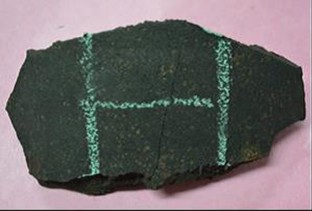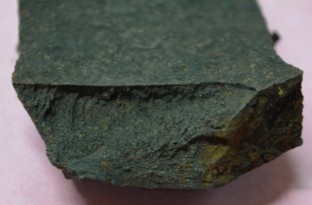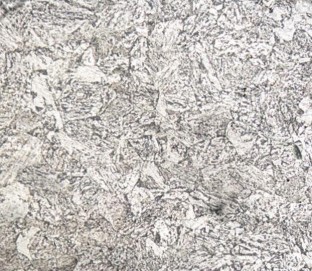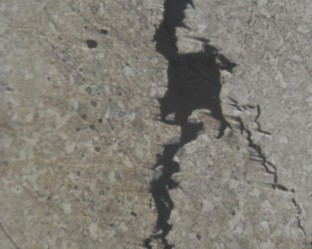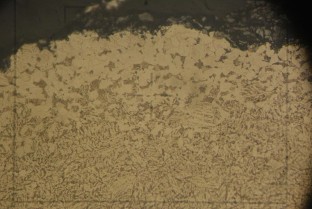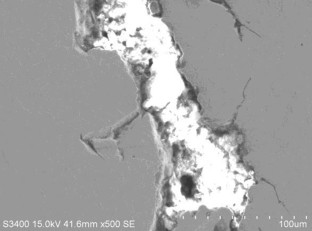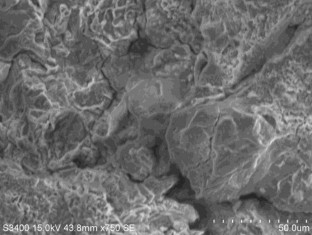 References
1.

ASTM E415-17, Standard Test Method for Analysis of Carbon and Low alloy steel by Spark Atomic Emission Spectrometry (West Conshohocken, PA: ASTM International, 2017)

2.

ASTM A106, Standard Specification for Seamless Carbon Steel Pipe for High-Temperature Service

3.

ASTM E 348-17, Standard Test Method for Microindentation Hardness of Materials (West Conshohocken, PA: ASTM International, 2017)

4.

B.D. Craig, Oilfield Metallurgy and corrosion, 4th ed. (Houston TX: NACE International 2014) p275

5.

S.M.R. Ziaei, A.H. Kokabi, M. Nasr-Esfehani, Silfide stress corrosion cracking and hydrogen induced cracking of A 216-WCC well head flow control valve body. Case Studies Eng. Failure Anal. 1(3), 1 (2013)

6.

ISO 15156-2:2020, Petroleum and natural gas industries—Materials for use in H2S-containing environments in oil and gas production Part 2: Cracking-resistant carbon and low-alloy steels, and the use of cast irons

7.

F. Nasirpouri, H. Alizadeh, M. Hosseingholizadeh, Failure analysis of a carbon steel screw under the service in the presence of hydrogen sulphide. Eng. Fail. Anal. 18, 2316–2323 (2011)
Additional information
Publisher's Note
Springer Nature remains neutral with regard to jurisdictional claims in published maps and institutional affiliations.
About this article
Cite this article
Talukdar, M.K., Gupta, J. & Sharma, A. Sulfide Stress Cracking of Offshore Gas Injection Header: A Case Study. J Fail. Anal. and Preven. 21, 1557–1561 (2021). https://doi.org/10.1007/s11668-021-01239-y
Received:

Revised:

Accepted:

Published:

Issue Date:
Keywords
SSC

HIC

Catastrophic failure