Abstract
Hydroelectric generators in pumped-storage service experience more loading cycles than their counterparts in continuous-flow service. As a result, generator rotors in pumped-storage service are more susceptible to fatigue cracking, especially in high-stress locations such as the field-pole attachment slots. Failure of a pole attachment during operation has catastrophic consequences. Pacific Gas and Electric Company, owner, and operator of the Helms Pumped-Storage Facility in California, sought assistance in performing stress and fatigue crack growth analyses of the original Helms rotor design to assess the potential for fatigue cracking in the pole-attachment dovetails. Informed by results from a preliminary analysis, the company decided to inspect the Helms pole attachments. Inspections revealed the presence of cracking in several pole-attachment dovetail slots. Cracks were removed by local grinding as a temporary repair to allow limited additional operation while replacement rotors were fabricated. Detailed analysis of the repaired rotor was performed to evaluate remaining strength based on conservative assumptions. This paper describes analyses that allowed the company to make important and informed decisions regarding the integrity and reliability of the Helms Facility.
Access options
Buy single article
Instant access to the full article PDF.
US$ 39.95
Tax calculation will be finalised during checkout.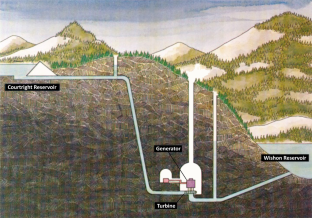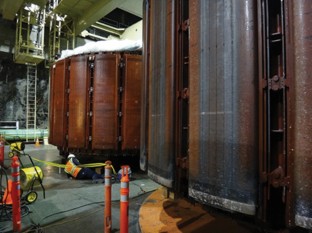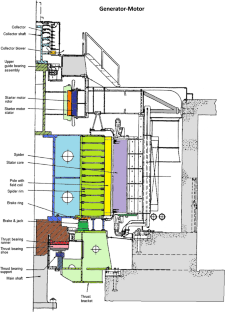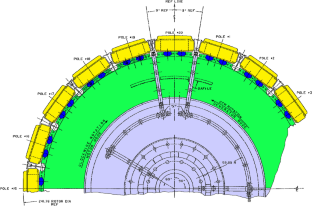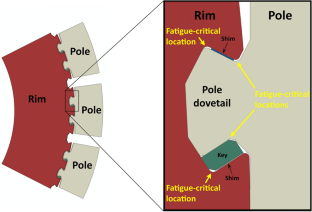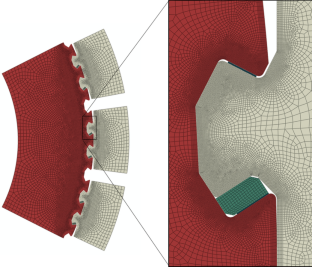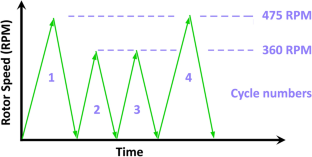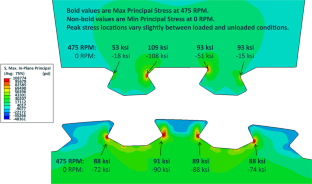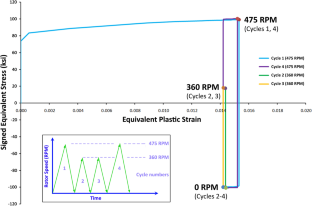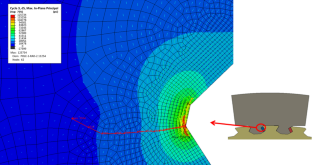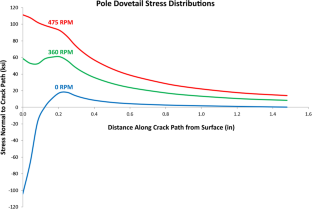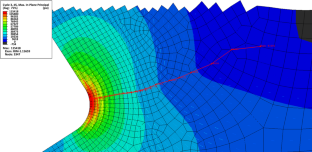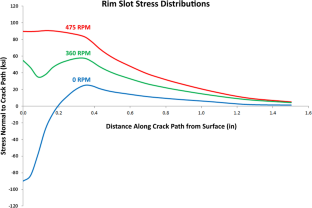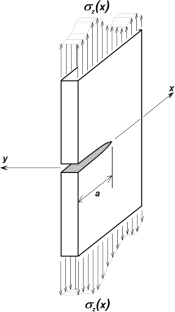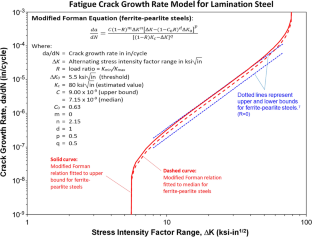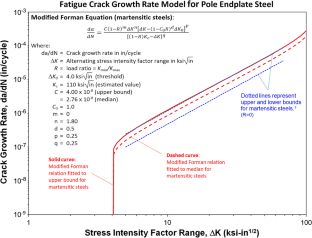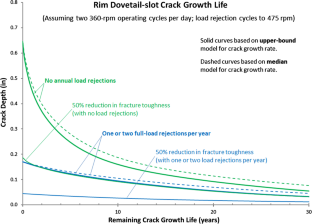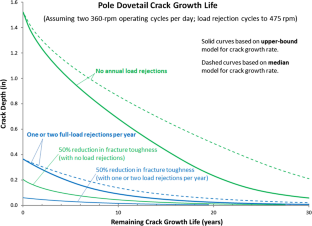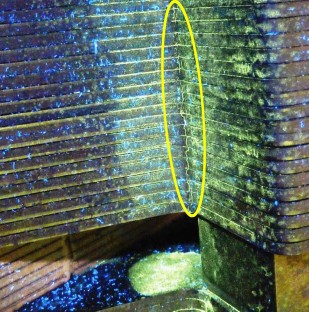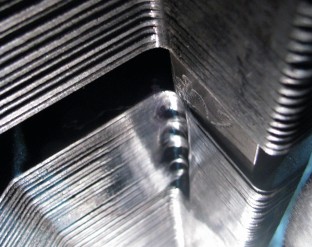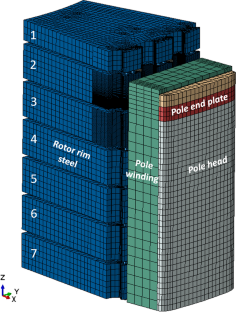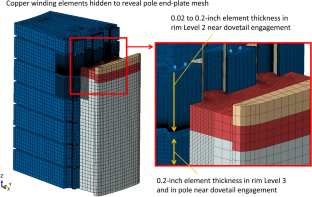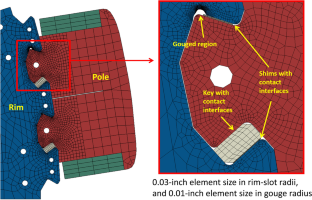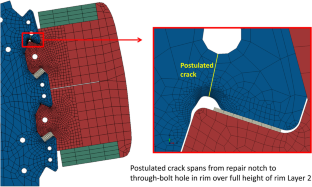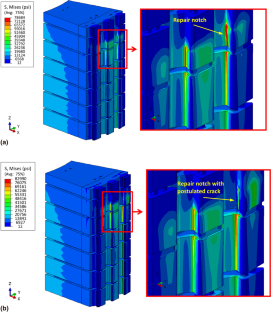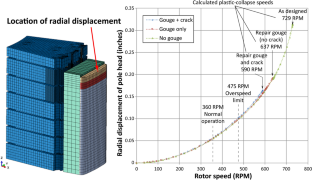 Notes
1.

NASCRAC is a trademark of Exponent, Inc.

2.

The term margin against failure in this context is taken to be the multiple of either the normal operating speed (360 rpm) or the overspeed limit (475 rpm) that is needed to cause failure by plastic collapse. Thus, a calculated value of 1.0 would mean that there is no margin against failure by plastic collapse.
References
1.

Pacific Gas and Electric Company, Proactive Repair of the Helms Pumped-Storage Plant," PennWell Corporation, HydroWorld, vol 32, (No. 9), November 7, (2013)

2.

E. Hanson, "Helms Pumped Storage Cycling Effects," Pacific Gas and Electric, internal presentation, February 20, (2020)

3.

"Helms Hydrogenerator Product Design Review" (and selected design documents), Westinghouse, OWP1665, April 25, (1985)

4.

F.P. Bevc and R.J. Meehan, "Generator-Motors for Pacific Gas and Electric's Helms Pumped-Storage Project," (IEEE Transactions on Power Apparatus and Systems, Vol. PAS-99, No. 6, 1980), pp. 2021–2030

5.

Structural Alloys Handbook, Volume 3, 1998 edn, C.Y. Ho Ed., (CINDAS/Purdue University, 1999), A514 A517 Steel, p. 24

6.

ASME Boiler and Pressure Vessel Code, 2001 edn, Section II, Part D, (American Society of Mechanical Engineers, 2001), pp. 516–519

7.

J.M. Barsom, S.T. Rolfe, Fatigue and Fracture Control in Structures: Applications of Fracture Mechanics, 3rd edn, (American Society for Testing and Materials, 1999), pp. 200–202

8.

R.G. Forman, et al., "Development of the NASA/FLAGRO Computer Program," Fracture Mechanics: Eighteenth Symposium, ASTM STP 945. (American Society for Testing and Materials, 1988), pp. 781–803

9.

A. Bassmann, "MT test at the Dovetail slots and the poles in Helms Pumped Storage Unit2," Report No. 30799, (PWT Prüf- und Werkstofftechnik GmbH, 2011)
Additional information
Publisher's Note
Springer Nature remains neutral with regard to jurisdictional claims in published maps and institutional affiliations.
About this article
Cite this article
Sire, R., Ames, N. & Hanson, E. Crack Growth Analysis Averts Failure in Pumped-Storage Hydroelectric Generator Rotors. J Fail. Anal. and Preven. (2021). https://doi.org/10.1007/s11668-021-01238-z
Received:

Accepted:

Published:
Keywords
Fatigue crack growth

Hydroelectric generator

Pumped storage