Abstract
In the automotive manufacturing industries, heat treatment processes such as induction hardening or case hardening are required to meet the daunting demands of the customers in terms of quality and load-bearing capability of individual components. One of the key automobile engine components which almost always goes through some surface hardening is the transmission output shaft. Improper hardening of these components can create serious issues (i.e., catastrophic fracture) during actual service. Current article aims at understanding the mechanics of output shaft torque transfer, its vulnerabilities, the defects encountered during the induction hardening process and their relation to the premature failure of the transmission system output shaft. To this end, a comprehensive failure analysis has been performed on a defective induction-hardened part which showed significantly lower fatigue life including microstructural assessments, hardness testing, torque measurements and finite element analysis to shed light on the nature of failure and fracture of the component. Different possible contributing parameters were studied, and some remedial actions were provided to improve the process and to counter the reasons of the cracking in the process. The findings of this paper are in particular interests of failure analysis researchers, heat treatment experts, metallurgists and automotive engineers in industry and academia.
This is a preview of subscription content, log in to check access.
Access options
Buy single article
Instant access to the full article PDF.
US$ 39.95
Price includes VAT for USA
Subscribe to journal
Immediate online access to all issues from 2019. Subscription will auto renew annually.
US$ 375
This is the net price. Taxes to be calculated in checkout.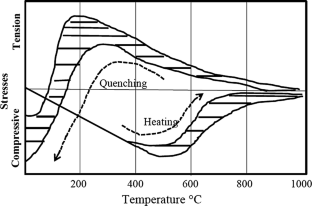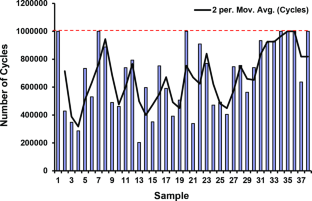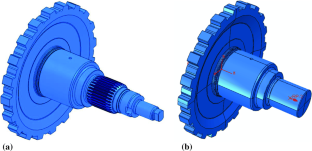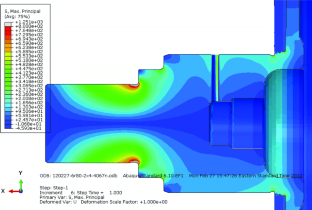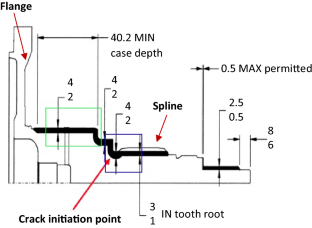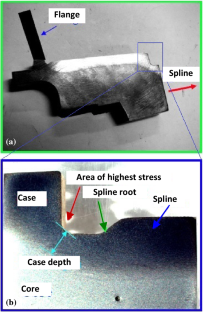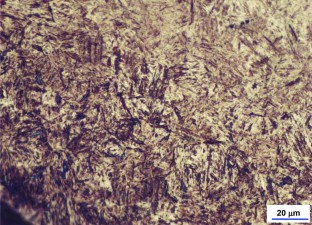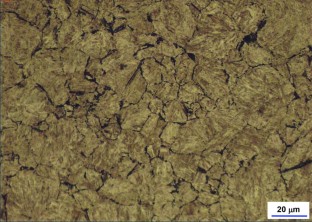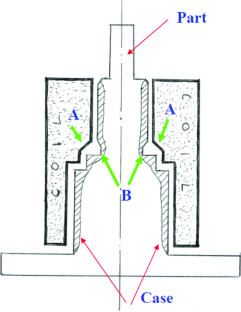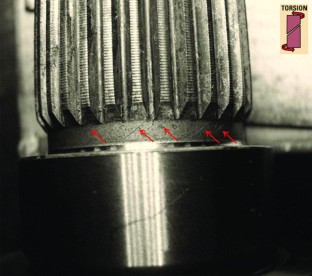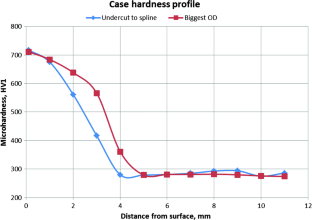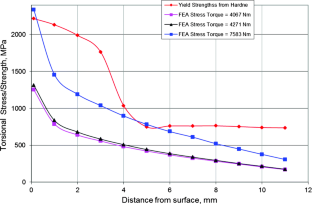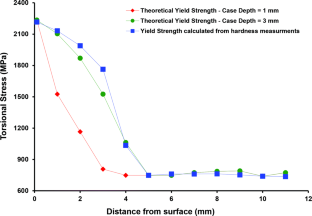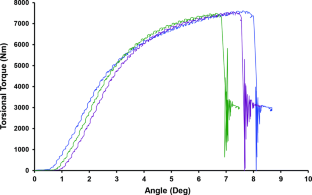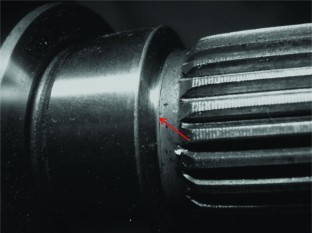 References
1.

O. Lucia, P. Maussion, E. Dede, J. Burdio, Induction heating technology and its applications: past developments, current technology, and future challenges. IEEE Trans. Industr. Electron. 61, 2509–2520 (2013)

2.

S. Brill, D.M. Schibisch, Induction hardening versus case hardening: a comparison. Induc. Technol. Rep. 1, 76–83 (2015)

3.

V. Rudnev, Metallurgical 'fine points' of induction hardening. Ind. Heat. 2005, 37–42 (2005)

4.

V.I. Rudnev, R. Cook, D. Loveles, M. Black, J. Murray, Induction hardening basics for iron and steel. Mod. Appl. News 11, 58–61 (2000)

5.

H. Hammi, A. El Ouafi, N. Barka, Study of frequency effects on hardness profile of spline shaft heat-treated by induction. J. Mater. Sci. Chem. Eng. 4, 1–9 (2016)

6.

A. Vieweg, G. Ressel, P. Prevedel, P. Raninger, M. Panzen, S. Marsoner, R. Ebner, Induction hardening: differences to a conventional heat treatment process and optimization of its parameters. IOP Conf. Ser. Mater. Sci. Eng. 119, 012019 (2016). https://doi.org/10.1088/1757-899X/119/1/012019

7.

M. Sharma, J.S. Kohli, S. Akhai, Metallurgical analysis of cracks encountered during induction hardening of crankshafts. Int. J. Res. Advent Technol. 2, 295–304 (2014)

8.

S. Brill, M. Schibisch, Induction hardening versus case hardening: a comparison. Heat Process. 1/2015, 76–83 (2015)

9.

A. Deshmukh, D.H. Burande, A review: induction hardening on axle shaft. Int. J. Eng. Trends Technol. (IJETT) 35, 43–46 (2016)

10.

C.K. Clarke, D. Halimunanda, Failure analysis of induction hardened automotive axles. J. Fail. Anal. Prev. (2008). https://doi.org/10.1007/s11668-008-9148-3

11.

A. Deshmukh, D.H. Burande, Induction Hardening on drive axle shaft and it's FEA. Int. Eng. Res. J. 2, 1197–1201 (2016)

12.

Z. Li, B.L. Ferguson, A. Freborg, R. Goldstein, J. Jackowski, V. Nemkov, G. Fett, Typical heat treatment defects of gears and solutions using FEA modeling. Therm. Process. Gear Solut. 2, 50–58 (2016)

13.

G.V.B. Lemos, T.K. Hirsch, A.S. da Rocha, R.M. Nunes, Residual stress analysis of drive shafts after induction hardening. Mater. Res. 17(Suppl 1), 70–74 (2014). https://doi.org/10.1590/S1516-14392014005000077

14.

V. Rudnev, The day after tomorrow: the future of induction heating. Heat Process. Rep. 4(45–5), 2 (2017)

15.

R.E. Haimbaugh, Practical Induction Heat Treating (Materials Park, ASM International, 2001), pp. 3–284

16.

H. Ma, The quantitative assessment of retained austenite in induction hardened ductile iron. Electronic theses and dissertations. 197. (2012), https://scholar.uwindsor.ca/etd/197
About this article
Cite this article
Haghshenas, M., Savich, W. Fixing Induction Heat Treatment Flaws of an Automotive Transmission Output Shaft. J Fail. Anal. and Preven. 19, 106–114 (2019). https://doi.org/10.1007/s11668-018-0572-8
Received:

Revised:

Published:

Issue Date:
Keywords
Induction heating

Case depth

Output shaft

Transmission system

Martensite

Failure

Finite element