Dr. Michael E. Stevenson, editor of the
Journal of Failure Analysis and Prevention
(JFAP), announced that the JFAP Volume 13 Best Paper is "An Environmentally Assisted Cracking Evaluation of UNS C64200 (Al–Si–Bronze) and UNS C63200 (Ni–Al–Bronze)" by Professor Michelle Gaudett Koul and Jennifer Gaies. The winning article was published in the February 2013 issue of JFAP.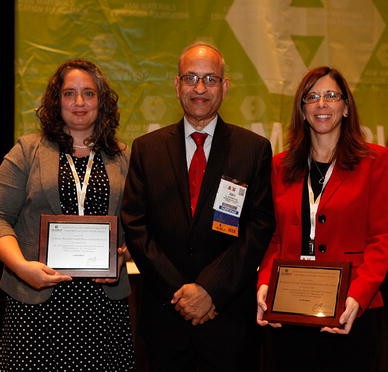 The JFAP Volume 13 Best Paper Award was presented during the 2014 Leadership Awards Luncheon at MS&T '14 in Pittsburgh, Pennsylvania, on October 13, 2014.
The award, in addition to the recognition, includes a plaque and $1000 worth of ASM International products and services. The Best Paper was selected by the Editorial Board of the journal from all papers published in Volume 13.