Abstract
In 2009, a serious gas explosion happened in Tunlan coal mine at Shanxi province, P.R. China, which claimed the lives of 78 miners. One hundred and fourteen miners got injured, and nearly 4 million dollars of economic loss was reported. On the surface of it, it seems to be an independent happened accident. However, the formation of a gas explosion is dependent on various conditions and all these conditions must be met at the same time so as to result in such explosion. Hence, the explosion itself is not a single event in time. With considering the gas explosion causing the mine ventilation system failure, there must be a number of related causations existing in the system which play important roles that contribute to the system failure. In other words, explosion can be considered as an evolution resulting from various related other failures in the system. Hence, in this paper, failure modes and their contributions to the explosion are going to be investigated. Based on the requirements of an explosion and its propagation characteristics in the underground roadway network, this paper summarizes all failure modes in the gas explosion accident through the initial formation of explosion to its post effects. Moreover, using the theoretical approach and simulation method, the corresponding contributions are also interpreted. The research efforts show that (1) it should not simply treat the explosion as an independent event. Various linked failure modes can be observed during the analysis. It is a quite interesting and also needed for mining engineers to well understand their formations and effects on the system, which may greatly improve the system design in the future to avoid such accidents and (2) the domino effect is involved in various failure modes. It also provides a solution to stop the accident's propagation by breaking any chain reactions. The research results presented in this paper can be used as theoretical guidelines for improving the safety considerations of a mine ventilation system design work in the future practices.
Access options
Buy single article
Instant access to the full article PDF.
USD 39.95
Price includes VAT (USA)
Tax calculation will be finalised during checkout.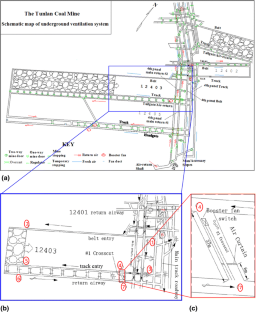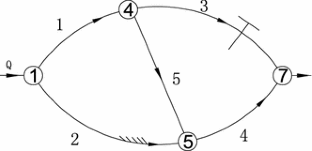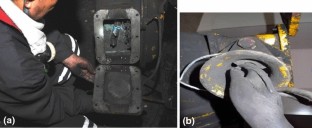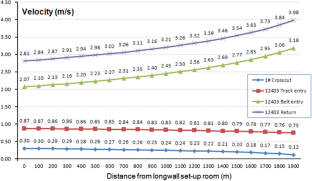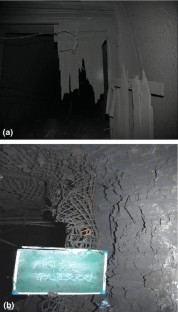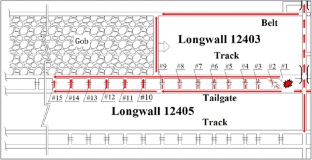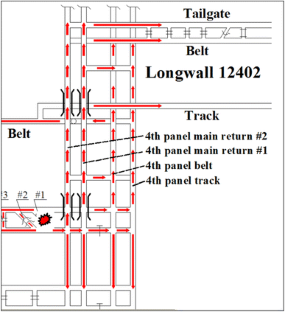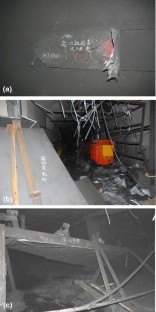 References
1.

M.D. AL-Tahat, A.K.M. Abdul Jawwad, Y.L. Abu Nahleh, Ordinal logistic regression model of failure mode and effects analysis (FMEA) in pharmaceutical tabletting tools. Eng. Fail. Anal. 27, 322–332 (2013)

2.

J. Cheng, S. Yang, Data mining applications in evaluating mine ventilation system. Saf. Sci. 50(4), 918–922 (2012)

3.

J.C. Edwards, G.F. Friel, L. Yuan, R.A. Franks, Smoke reversal interaction with diagonal airway-its elusive character. Trans. Soc. Min. Metall. Explor. Incorp. 320, 149 (2007)

4.

H.R. Feili, N. Akar, H. Lotfizadeh, M. Bairampour, S. Nasiri, Risk analysis of geothermal power plants using failure modes and effects analysis (FMEA) technique. Energy Convers. Manag. 72, 69–76 (2013)

5.

F. Jinjuan, Z. Xu, T. Chunhu, Failure evaluation of coffee maker. Eng. Fail. Anal. 16(6), 1948–1954 (2009)

6.

M. Kumru, P.Y. Kumru, Fuzzy FMEA application to improve purchasing process in a public hospital. Appl. Soft Comput. 13(1), 721–733 (2013)

7.

Y. Liu, Z. Fan, Y. Yuan, H. Li, A FTA-based method for risk decision-making in emergency response. Comput. Oper. Res. 42, 49–57 (2014)

8.

Merrian-Webster. (2014). Failure.

9.

Sun, J. (2009). The causes and main lessons of 2·22 gas explosion disaster at Tunlan Mine of Shanxi Coking Coal Group Co., Ltd. National Coal Mine Gas Control Conference. Nanchang.

10.

F. Zhou, L. Wei, K. Chen, J. Cheng, Analyses of cascading failure in mine ventilation system and its effects in a serious mine gas explosion disaster. J. Fail. Anal. Prev. 13(5), 538–544 (2013)
Acknowledgments
Supported jointly by the Fundamental Research Funds for the Central Universities (Grant No. 2010QNA02, 2013QNA01), the National Science Foundation of China (Grant No. 51304203) and the Natural Science Foundation of Jiangsu Province of China for Youths (Grant No. BK20130191).
About this article
Cite this article
Cheng, J., Wei, L. Failure Modes and Manifestations in a Mine Gas Explosion Disaster. J Fail. Anal. and Preven. 14, 601–609 (2014). https://doi.org/10.1007/s11668-014-9852-0
Received:

Revised:

Published:

Issue Date:
Keywords
Mine gas explosion accident

Mine ventilation system

Failure mode

Domino effect