Wind-Load Concerns for Temporary Structures
Comprehensive standards are needed for engineers asked to build temporary structures for outdoor concerts and events.
When it comes to building temporary structures like concert stages, engineers have scant rules-based guidance for determining appropriate wind-load standards. Often we must rely on our own judgment and that of the municipal or state jurisdiction in which the structure is built.
Without comprehensive standards, safety may be compromised or costs unnecessarily increased. We have designed dozens of concert stages, ranging from large touring and live-event sets for the Rolling Stones, Bon Jovi, and Madonna to smaller ones for the Rev. Billy Graham and the New York Philharmonic (Fig.
1
–
4
). In all cases, we used an important but narrow standard for temporary concert stage roofs known as ESTA E-1.21, combined with good judgment, to determine appropriate wind thresholds and establish proper operational guidelines.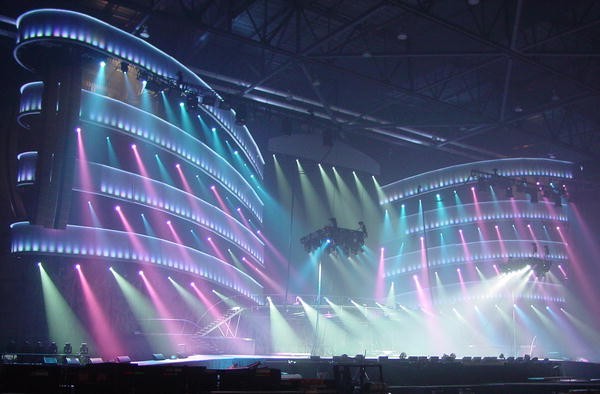 Copyright information
© Entertainment Engineering 2009