Abstract
Reproducibility, repeatability, and reliability are key words in current development of thermal spraying. This article addresses examples of means and procedures, from an industrial point of view, for use during introduction (or recertification) of new spray equipment and new lab personnel. Modern statistical tools, such as two-sample t-tests, ANOVA-analyses and run charts are being applied and defined rules for acceptance/rejection of new machines and personnel are being discussed. It needs to be pointed out that the article gives an industrial approach, rather than a scientific approach, for securing the quality in a modern spray shop over time.
This is a preview of subscription content, log in to check access.
Access options
Buy single article
Instant access to the full article PDF.
US$ 39.95
Price includes VAT for USA
Subscribe to journal
Immediate online access to all issues from 2019. Subscription will auto renew annually.
US$ 449
This is the net price. Taxes to be calculated in checkout.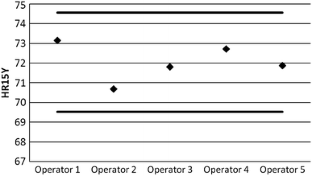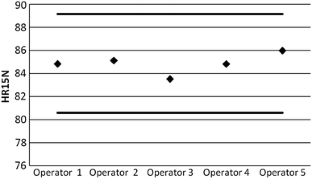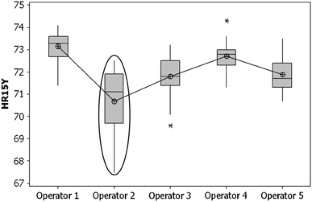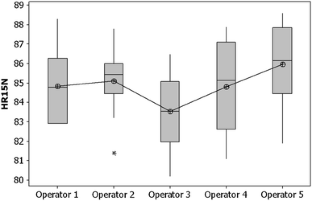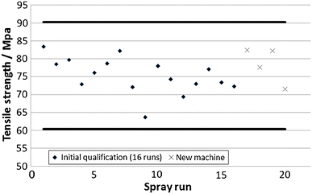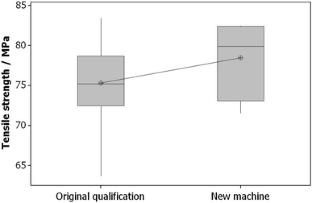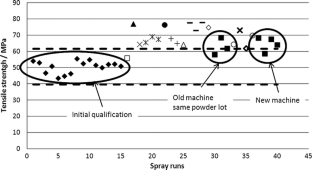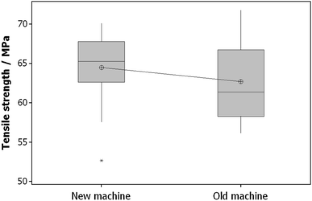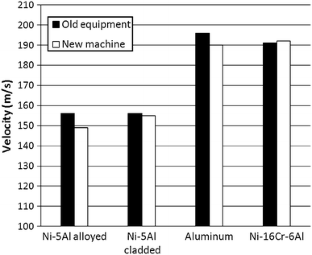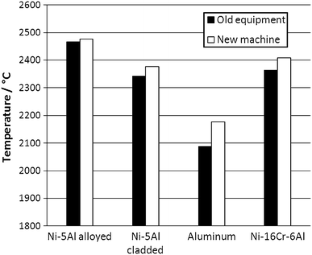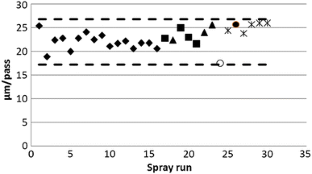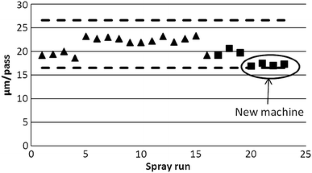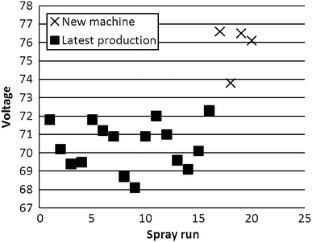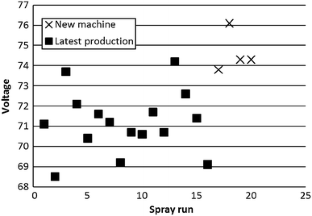 References
1.

C. Moreau, P. Gougeon, M. Lamontagne, V. Lacasse, G. Vaudreuil, and P. Cielo, On-Line Control of the Plasma Spraying Process by Monitoring the Temperature, Velocity and Trajectory of In-Flight Particles, Thermal Spray Industrial Applications, C.C. Berndt and S. Sampath, Ed., June 20-24, 1994 (Boston, MA), ASM International, 1994, p 431-437

2.

P. Gougeon, C. Moreau, V. Lacasse, M. Lamontagne, I. Powell, and A. Bewsher, Advanced Processing Techniques—Particulate Materials, Proc. Conf. on Powder Metallurgy and Particulate Materials, Vol. 6 (Toronto), Metal Powder Industries Federation, 1994, p 199-210

3.

P. Nylén, J. Wigren, J. Idetjärn, L. Pejryd, M. Friis, and P. Moretto, On-line Microstructure and Property Control of a Thermal Sprayed Abrasive Coating, Thermal Spray 2001: New Surfaces for a New Millenium, C.C. Berndt, K.A. Khor, and E.F. Lugscheider, Ed., May 28-30, 2001 (Singapore), ASM International, 2001, p 1213

4.

J. Wigren and P. Nylén, Production Experiences of On-Line Diagnostic Systems In Plasma- and Flame Spraying, Thermal Spray 2003: Advancing the Science and Applying the Technology, Vol. 2, B.R. Marple and C. Moreau, Ed., May 5-8, 2003 (Orlando, FL), ASM International, 2003, p 1237

5.

P. Nylén, J. Lemaitre, and J. Wigren, Sensitivity Study of Four On-Line Diagnostic Systems for Plasma Spraying, Thermal Spray 2003: Advancing the Science and Applying the Technology, Vol. 2, B.R. Marple and C. Moreau, Ed., May 5-8, 2003 (Orlando, FL), ASM International, 2003, p 1101

6.

L. Pejryd, J. Wigren, and N. Hanner, The Ultimate Spray Booth, Thermal Spray: A united Forum for Scientific and Technological Advances, C.C. Berndt, Ed., Sept 15-18, 1997 (Indianapolis, IN), ASM International, 1998, p 445-450

7.

J.P. Sauer, Training in Coating Evaluation Techniques—A Unique Approach for Discussion, Thermal Spray: Practical Solutions for Engineering Problems, C.C. Berndt, Ed., Oct 7-11, 1996 (Cincinnati, OH), ASM International, 1996, p 773-776

8.

J. Wigren and K. Täng, Some Considerations for the Routine Testing of Thermal Sprayed Coatings, Thermal Spray 2001: New Surfaces for a New Millenium, C.C. Berndt, K.A. Khor, and E.F. Lugscheider, Ed., May 28-30, 2001 (Singapore), ASM International, 2001, p 1221-1228

9.

J. Wigren and K. Täng, Quality Considerations for the Evaluation of Thermal Sprayed Coatings, J. Therm. Spray Technol., 2007, 16(4), p 533-540

10.

J. Sauer, and M. van Wonderen, Standardization in Coating Evaluation: A Universal System for Repair Coatings, International Thermal Spray Conference, E. Lugscheider and C.C. Berndt, Ed., March 4-6, 2002 (Essen, germany), DVS Deutscher Verband für Schweiβen, 2002, p 631-634

11.

M. van Wonderen, and J.P. Sauer, Standardization in Quality Control of Thermal Spray Coatings, Thermal Spray 2003: Advancing the Science and Applying the Technology, Vol. 2, B.R. Marple and C. Moreau, Ed., May 5-8, 2003 (Orlando, FL), ASM International, 2003, p 725-730

12.

PKR, Thermal Spray Software, Developed by Volvo Information Technology Through IST, Hans-Gunnar Nilsson, 1997

13.

Standard Test Method for Adhesion or Cohesion Strength of Thermal Spray Coatings, ASTM C633-01 (Reapproved 2008), 2001.03.10 (R2008)

14.

FM® 1000 Adhesive Film from Cytec Engineered Materials Inc., Tempe, Arizona

15.

Standard Test Methods for Rockwell Hardness of Metallic Materials, ASTM E18-08b, 2008.12.01

16.

Six Sigma Black Belt Educational Course Module 1-5, ASI, Quality Systems, Walton Park, Milton Keyes, UK

17.

NADCAP Heat Treating Task Group Auditor-Supplier Handbook E 1.2. Edition March 11, 2009

18.

J. Svantesson and J. Wigren, A study of Ni-5wt.% Al Coatings Produced from Different Feedstock Powder, J. Therm. Spray Technol., 1992, 1(1), p 65-70
About this article
Cite this article
Wigren, J., Johansson, J. Modern Industrial Approach to Qualification of Spray Booths and Laboratory Personnel. J Therm Spray Tech 19, 828–834 (2010). https://doi.org/10.1007/s11666-009-9465-4
Received:

Revised:

Published:

Issue Date:
Keywords
coatings for gas turbine components

diagnostics and control

properties of coatings