Abstract
An alternative method to produce bulk nanocrystalline materials is to produce amorphous material by rapid solidification followed by controlled solid state crystallization. Four different materials studied in this work are based on near-eutectic mixtures of alumina, zirconia, and silica. Powder feedstock materials have been plasma sprayed using a water stabilized plasma torch (WSP®) and subsequently heat-treated to prepare materials with nanocrystallites of 12 nm diameter on average. The as-sprayed materials have very low porosity and are mostly amorphous. The as-sprayed amorphous materials crystallize at temperatures around 950 °C. The resulting structure is best described as nanocomposite with the very small crystallites embedded in an amorphous matrix. The role of silica on phase composition, microstructure, and mechanical properties of the as-sprayed and annealed materials is discussed. The as-sprayed amorphous materials exhibit high hardness and high abrasion resistance. Both properties are significantly improved in the heat-treated nanocrystalline samples.
Access options
Buy single article
Instant access to the full article PDF.
US$ 39.95
Tax calculation will be finalised during checkout.
Subscribe to journal
Immediate online access to all issues from 2019. Subscription will auto renew annually.
US$ 399
Tax calculation will be finalised during checkout.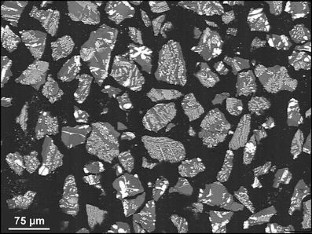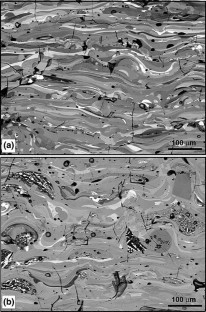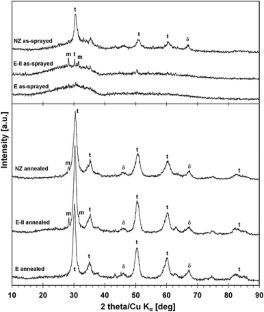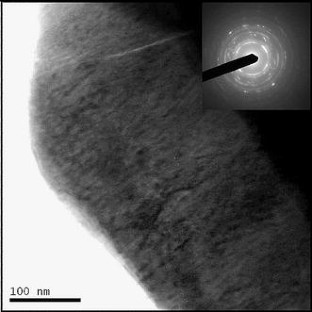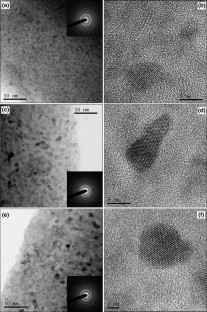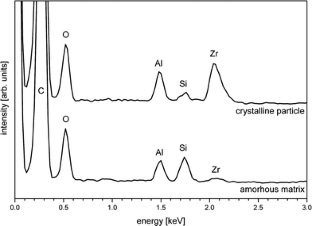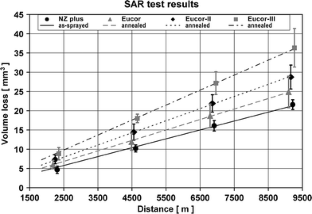 References
1.

C. Suryanarayana, 2002 The Structure and Properties of Nanocrystalline Materials: Issues and Concerns. JOM-J. of the Minerals Metals & Mater. Soc., 54(9), 24–27

2.

M. Winterer, Nanocrystalline Ceramics: Synthesis and Structure, Springer Series in Materials Science, vol. 53, Springer, Berlin, 2002

3.

T. Chraska and A.H. King, 2001 Transmission Electron Microscopy Study of Rapid Solidification of Plasma Sprayed Zirconia - Part II. Interfaces and Subsequent Splat Solidification. Thin Solid Films, 397(1–2), 40–48

4.

L. Li, B. Kharas, H. Zhang, and S. Sampath, 2007 Suppression of Crystallization During High Velocity Impact Quenching of Alumina Droplets: Observations and Characterization. Mater. Sci. Eng. A, 456(1–2), 35–42

5.

A. Pawlowski, J. Morgiel, and T. Czeppe, 2007 Amorphisation and Crystallisation of Phases in Plasma Sprayed Al2O3 and ZrO2 Based Ceramics. Archives of Metallurgy and Mater., 52(4), 635–639

6.

H.J. Kim and Y.J. Kim, 1999 Amorphous Phase Formation of the Pseudo-Binary Al2O3-ZrO2 Alloy during Plasma Spray Processing. J. of Mater. Sci., 34(1), 29–33

7.

X.Z. Zhou, V. Shukla, W.R. Cannon, and B.H. Kear, 2003 Metastable Phase Formation in Plasma-Sprayed ZrO2 (Y2O3)-Al2O3. J. Am. Ceram. Soc., 86(8), 1415–1420

8.

A. Petersson, H. Keshavan, and W. R. Cannon, 2008 Nanostructured Ceramics Processed From Coarse Powder. Mater. Sci. Eng. A, 475(1–2), 62–67

9.

A. L. Vasiliev, N. P. Padture, and X. Q. Ma, 2006 Coatings of Metastable Ceramics Deposited by Solution-Precursor Plasma Spray: I. Binary ZrO2-Al2O3 System. Acta Mater., 54(18), 4913–4920

10.

G. Bayrak and S. Yilmaz, 2006 Crystallization Kinetics of Plasma Sprayed Basalt Coatings. Ceram. Int., 32(4), 441–446

11.

Eutit Ltd., www.eutit.cz

12.

T. Chraska, 2006 Transmission Electron Microscopy of Plasma Sprayed Ceramic Deposits. Acta Technica CSAV, 51(4), 403–413

13.

J. Nohava and P. Chráska, Wear Resistance of Al2O3 and Cr2O3 Coatings Deposited by Water-Stabilized Plasma Spraying, Proceedings of the International Symposium on Plasma Chemistry, R. d'Agostino, Ed., Int. Plasma Chemistry Society, 2003
Acknowledgment
This work was carried out under the "Nanotechnologies for Society" program and supported by project no. KAN300430651 administered by the Academy of Sciences of the Czech Republic.
Additional information
This article is an invited paper selected from presentations at the 2008 International Thermal Spray Conference and has been expanded from the original presentation. It is simultaneously published in Thermal Spray Crossing Borders, Proceedings of the 2008 International Thermal Spray Conference, Maastricht, The Netherlands, June 2-4, 2008, Basil R. Marple, Margaret M. Hyland, Yuk-Chiu Lau, Chang-Jiu Li, Rogerio S. Lima, and Ghislain Montavon, Ed., ASM International, Materials Park, OH, 2008.
About this article
Cite this article
Chraska, T., Neufuss, K., Dubsky, J. et al. Fabrication of Bulk Nanocrystalline Ceramic Materials. J Therm Spray Tech 17, 872 (2008). https://doi.org/10.1007/s11666-008-9241-x
Received:

Revised:

Accepted:

Published:
Keywords
abrasion resistance

amorphous phase

heat treatment

nanocrystalline ceramics