Abstract
This work investigates the effects of ultrasonic vibration-assisted milling on important aspects such us material surface integrity, tool wear, cutting forces and fatigue resistance. As an alternative to natural application of ultrasonic milling in brittle materials, in this study, ultrasonics have been applied to a difficult-to-cut material, Alloy 718, very common in high-temperature applications. Results show alterations in the sub-superficial part of the material which could influence fatigue resistance of the material, as it has been observed in a fatigue test campaign of specimens obtained with the application of ultrasonic milling in comparison with another batch obtained applying conventional milling. Tool wear pattern was found to be very similar for both milling technologies, concluding the study with the analysis of cutting forces, exhibiting certain improvement in case of the application of ultrasonic milling with a more stable evolution.
Access options
Buy single article
Instant access to the full article PDF.
US$ 39.95
Tax calculation will be finalised during checkout.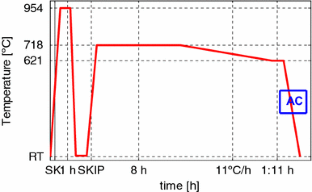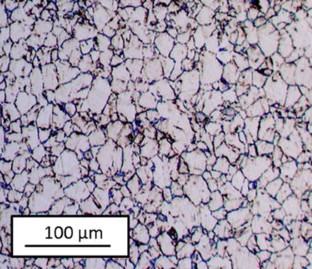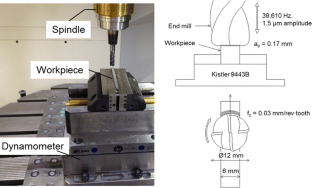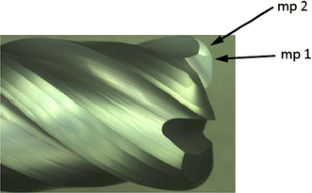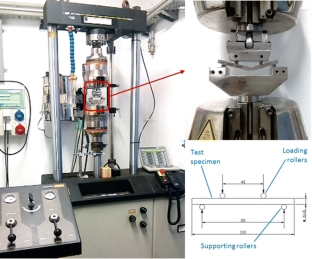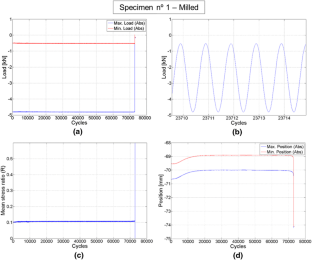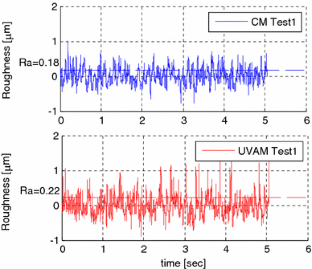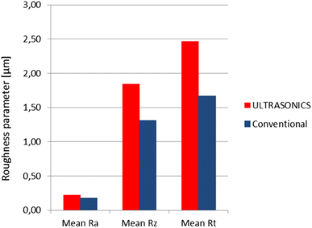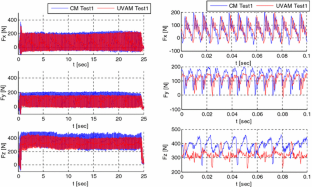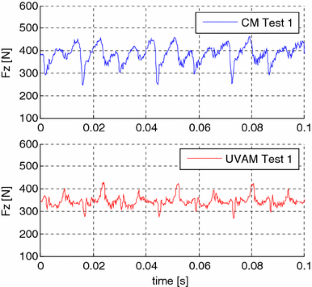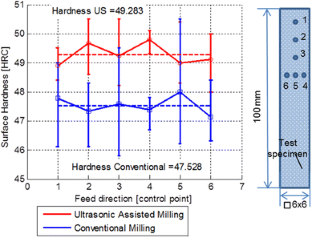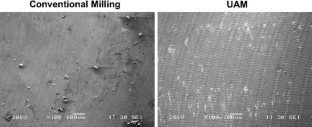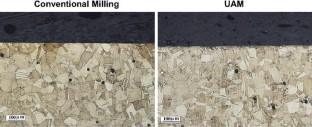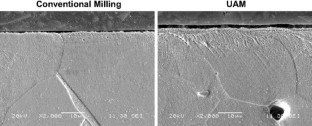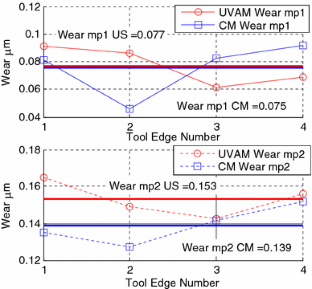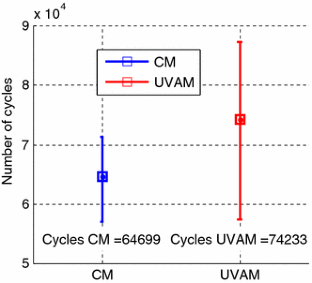 References
1.

D. Dudzinski, A. Devillez, A. Moufki, D. Larrouwuère, V. Zerrouki, and J. Vigneau, A Review of Developments Towards Dry and High Speed Machining of Alloy 718 Alloy, Int. J. Mach. Tools Manuf., 2004, 44(4), p 439–456. doi:10.1016/S0890-6955(03)00159-7

2.

I.A. Choudhury and M.A. El-Baradie, Machinability of Nickel-Base Super Alloys: A General Review, J. Mater. Process. Technol., 1998, 77(1–3), p 278–284. doi:10.1016/S0924-0136(97)00429-9

3.

N. Corduan, T. Himbert, G. Poulachon, M. Dessoly, M. Lambertin, J. Vigneau, and B. Payoux, Wear Mechanisms of New Tool Materials for Ti-6Al-4V High Performance Machining, CIRP Ann. Manuf. Technol., 2003, 52(1), p 73–76. doi:10.1016/S0007-8506(07)60534-4

4.

F. Klocke, H. Sangermann, A. Krämer, and D. Lung, Influence of a High-Pressure Lubricoolant Supply on Thermo-Mechanical Tool Load and Tool Wear Behaviour in the Turning of Aerospace Materials, Proc. Inst. Mech. Eng. Part B J. Eng. Manuf., 2011, 225(2), p 52–61. doi:10.1177/09544054JEM2082

5.

S. Olovsjö, A. Wretland, and G. Sjöberg, The Effect of Grain Size and Hardness of Wrought Alloy 718 on the Wear of Cemented Carbide Tools, Wear, 2010, 268(9–10), p 1045–1052. doi:10.1016/j.wear.2010.01.017

6.

A. Alberdi, A. Rivero, L.N.L. de Lacalle, I. Etxeberria, and A. Suárez, Effect of Process Parameter on the Kerf Geometry in Abrasive Water Jet Milling, Int. J. Adv. Manuf. Technol., 2010, 51(5–8), p 467–480. doi:10.1007/s00170-010-2662-y

7.

A. Alberdi, A. Rivero, and L.N. López de Lacalle, Experimental Study of the Slot Overlapping and Tool Path Variation Effect in Abrasive Waterjet Milling, J. Manuf. Sci. Eng., 2011, doi:10.1115/1.4004320

8.

V. García Navas, I. Arriola, O. Gonzalo, and J. Leunda, Mechanisms Involved in the Improvement of Inconel 718 Machinability by Laser Assisted Machining (LAM), Int. J. Mach. Tools Manuf., 2013, 74, p 19–28. doi:10.1016/j.ijmachtools.2013.06.009

9.

A. Celaya, L.N. López de Lacalle, F.J. Campa, and A. Lamikiz, Ultrasonic Assisted Turning of Mild Steels, Int. J. Mater. Prod. Technol., 2010, 37(1–2), p 60–70. doi:10.1504/IJMPT.2010.029459

10.

A. Maurotto and C.T. Wickramarachchi, Experimental Investigations on Effects of Frequency in Ultrasonically-Assisted End-Milling of AISI, 316L: A Feasibility Study, Ultrasonics, 2016, 65, p 113–120. doi:10.1016/j.ultras.2015.10.012

11.

V.K. Astashev and V.I. Babitsky, Ultrasonic Processes and Machines, Springer, Berlin, 2007, doi:10.1007/978-3-540-72061-4

12.

V.I. Babitsky, A.V. Mitrofanov, and V.V. Silberschmidt, Ultrasonically Assisted Turning of Aviation Materials: Simulations and Experimental Study, Ultrasonics, 2004, 42(1–9), p 81–86. doi:10.1016/j.ultras.2004.02.001

13.

N. Ahmed, A.V. Mitrofanov, V.I. Babitsky, and V.V. Silberschmidt, Analysis of Material Response to Ultrasonic Vibration Loading in Turning Inconel 718, Mater. Sci. Eng. A, 2006, 424(1–2), p 318–325. doi:10.1016/j.msea.2006.03.025

14.

Agostino Maurotto, Riaz Muhammad, Anish Roy, and Vadim V. Silberschmidt, Enhanced Ultrasonically Assisted Turning of a β-Titanium Alloy, Ultrasonics, 2013, 53(7), p 1242–1250. doi:10.1016/j.ultras.2013.03.006

15.

V.V. Silberschmidt, S.M.A. Mahdy, M.A. Gouda, A. Naseer, A. Maurotto, and A. Roy, Surface-Roughness Improvement in Ultrasonically Assisted Turning, Procedia CIRP, 2014, 13, p 49–54. doi:10.1016/j.procir.2014.04.009

16.

J. Pujana, A. Rivero, A. Celaya, and L.N. López de Lacalle, Analysis of Ultrasonic-Assisted Drilling of Ti6Al4V, Int. J. Mach. Tools Manuf., 2009, 49(6), p 500–508. doi:10.1016/j.ijmachtools.2008.12.014

17.

I. Hsu and C. Tsao, Study on the Effect of Frequency Tracing in Ultrasonic-Assisted Drilling of Titanium Alloy, Int. J. Adv. Manuf. Technol., 2009, 43(1), p 127–135. doi:10.1007/s00170-008-1696-x

18.

N.J. Churi, Z.J. Pei, and C. Treadwell, Rotary Ultrasonic Machining of Titanium Alloy: Effects of Machining Variables, Mach. Sci. Technol., 2006, 10(3), p 301–321. doi:10.1080/10910340600902124

19.

V. Ostasevicius, R. Gaidys, R. Dauksevicius, and S. Mikuckyte, Study of Vibration Milling for Improving Surface Finish of Difficult-to-Cut Materials, J. Mech. Eng., 2013, 59(6), p 351–357. doi:10.5545/sv-jme.2012.856

20.

J. Grazeviciute, I. Skiedraite, V. Jurenas, A. Bubulis, and V. Ostasevicius, Applications of High Frequency Vibrations for Surface-Milling, Mechanika, 2008, 1, p 46–49

21.

S. Seguy, G. Dessein, and L. Arnaud, Surface Roughness Variation of Thin Wall Milling, Related to Modal Interactions, Int. J. Mach. Tools Manuf., 2008, 48(3–4), p 261–274. doi:10.1016/j.ijmachtools.2007.09.005

22.

Patent: DE 10 2013 210 199 A1. Sauer Ultrasonic GmbH

23.

C.M. Kuo, Y.T. Yang, H.Y. Bor, C.N. Wei, and C.C. Tai, Aging Effects on the Microstructure and Creep Behavior of Inconel 718 Superalloy, Mater. Sci. Eng. A, 2009, 510–511, p 289–294. doi:10.1016/j.msea.2008.04.097

24.

R. Avilés, J. Albizuri, A. Rodríguez, and L.N. López de Lacalle, Influence of Low-Plasticity Ball Burnishing on the High-Cycle Fatigue Strength of Medium Carbon AISI, 1045 Steel, Int. J. Fatigue, 2013, 55, p 230–244. doi:10.1016/j.ijfatigue.2013.06.024
Acknowledgments
The work was performed as a part of the HIMMOVAL (Grant Agreement Number: 620134) project within the CLEAN-SKY program, which relates to the SAGE2 project oriented to the geared open rotor development, enabling the delivery of the demonstrator part. We would also thank Iker Cerrillo for his great help and support during the project.
About this article
Cite this article
Suárez, A., Veiga, F., de Lacalle, L.N.L. et al. Effects of Ultrasonics-Assisted Face Milling on Surface Integrity and Fatigue Life of Ni-Alloy 718. J. of Materi Eng and Perform 25, 5076–5086 (2016). https://doi.org/10.1007/s11665-016-2343-6
Received:

Revised:

Published:

Issue Date:
Keywords
Alloy 718

face milling

fatigue

surface integrity

ultrasonic-assisted milling