Abstract
Analyzing polytomous response from a complex survey scheme, like stratified or cluster sampling is very crucial in several socio-economics applications. We present a class of minimum quasi weighted density power divergence estimators for the polytomous logistic regression model with such a complex survey. This family of semiparametric estimators is a robust generalization of the maximum quasi weighted likelihood estimator exploiting the advantages of the popular density power divergence measure. Accordingly robust estimators for the design effects are also derived. Using the new estimators, robust testing of general linear hypotheses on the regression coefficients are proposed. Their asymptotic distributions and robustness properties are theoretically studied and also empirically validated through a numerical example and an extensive Monte Carlo study.
Access options
Buy single article
Instant access to the full article PDF.
US$ 39.95
Tax calculation will be finalised during checkout.
Subscribe to journal
Immediate online access to all issues from 2019. Subscription will auto renew annually.
US$ 79
Tax calculation will be finalised during checkout.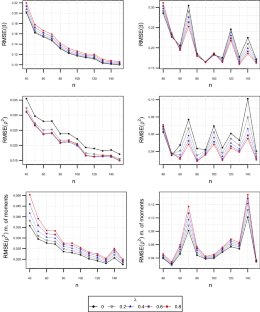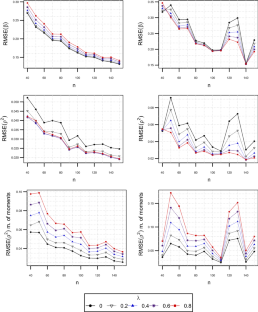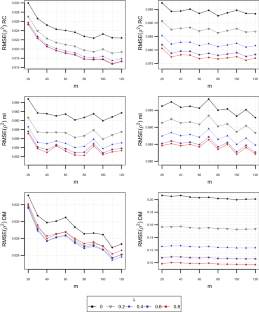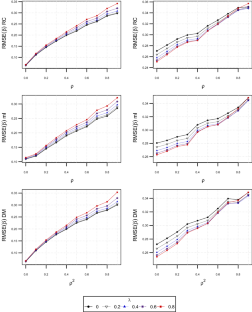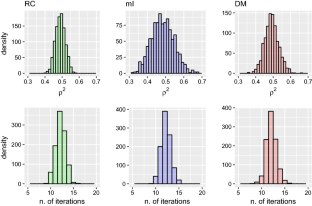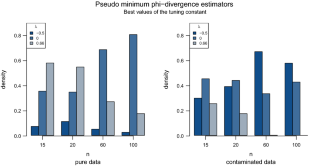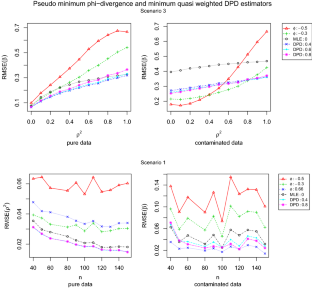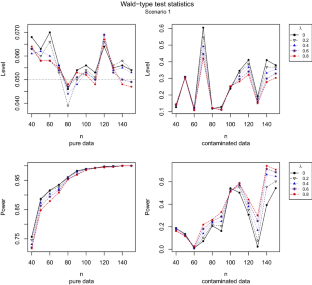 References
Agresti A (2002) Categorical data analysis, 2nd edn. Wiley, Hoboken

Alonso-Revenga JM, Martín N, Pardo L (2017) New improved estimators for overdispersion in models with clustered multinomial data and unequal cluster sizes. Stat Comput 27:193–217

Basu A, Harris IR, Hjort NL, Jones MC (1998) Robust and efficient estimation by minimizing a density power divergence. Biometrika 85:549–559

Basu A, Shioya H, Park C (2011) Statistical inference: the minimum distance approach. Chapman & Hall/CRC, Boca Raton

Basu A, Ghosh A, Mandal N Martin, Pardo L (2017) A Wald-type test statistic for testing linear hypothesis in logistic regression models based on minimum density power divergence estimator. Electron J Stat 11:2741–2772

Basu A, Ghosh A, Martin N, Pardo L (2018) Robust Wald-type tests for non-homogeneous observations based on the minimum density power divergence estimator. Metrika 81:493–522

Beaumont JF, Rivest LP (2009) Dealing with outliers in survey data, chapter 11. In: Rao (ed) Handbook of statistics, vol 29, Part A. Elsevier

Beaumont JF, Haziza D, Ruiz-Gazen A (2013) A unified approach to robust estimation in finite population sampling. Biometrika 100:555–569

Beran R (1977) Minimum Hellinger distance estimates for parametric models. Ann Stat 5:445–463

Bianco AM, Martinez E (2009) Robust testing in the logistic regression model. Comput Stat Data Anal 53:4095–4105

Bianco AM, Yohai VJ (1996) Robust estimation in the logistic regression model. In: Robust statistics, data analysis, and computer intensive methods (Schloss Thurnau, 1994), volume 109 of lecture notes in statistics. Springer, New York, pp 17–34

Binder DA (1983) On the variance of asymptotically normal estimators from complex surveys. Int Stat Rev 51:279–292

Bondell HD (2008) A characteristic function approach to the biased sampling model, with application to robust logistic regression. J Stat Plan Inference 138:742–755

Castilla E, Martin N, Pardo L (2018) Minimum phi-divergence estimators for multinomial logistic regression with complex sample design. Adv Stat Anal 102:381–411

Castilla E, Ghosh A, Martin N, Pardo L (2019) New robust statistical procedures for polytomous logistic regression models. Biometrics 74:1282–1291

Chambers RL (1986) Outlier robust finite population estimation. J Am Stat Assoc 81:1063–1069

Croux C, Haesbroeck G (2003) Implementing the Bianco and Yohai estimator for logistic regression. Comput Stat Data Anal 44:273–295

Department of Statistics (DOS) and ICF (2019) Jordan Population and Family and Health Survey 2017-18. Amman, Jordan, and Rockville, Maryland, USA: DOS and ICF. https://dhsprogram.com/publications/publication-fr346-dhs-final-reports.cfm. Accessed 20 Nov 2020

Ghosh A, Basu A (2013) Robust estimation for independent non-homogeneous observations using density power divergence with applications to linear regression. Electron J Stat 7:2420–2456

Ghosh A, Basu A (2015) Robust estimation for non-homogeneous data and the selection of the optimal tuning parameter: the density power divergence approach. J Appl Stat 42:2056–2072

Ghosh A, Basu A (2016) Robust estimation in generalized linear models: the density power divergence approach. TEST 25:269–290

Ghosh A, Basu A (2018) Robust Bounded Influence Tests for Independent but Non-Homogeneous observations. Stat Sin 28:1133–1155

Gupta AK, Kasturiratna D, Nguyen T, Pardo L (2006) A new family of BAN estimators for polytomous logistic regression models based on density power divergence measures. Stat Methods Appl 15:159–176

Gupta AK, Nguyen T, Pardo L (2008) Residuals for polytomous logistic regression models based on density power divergences test statistics. Statistics 42:495–514

Hampel FR, Ronchetti E, Rousseeuw PJ, Stahel W (1986) Robust statistics: the approach based on influence functions. Wiley, New York

Jiménez R, Shao Y (2001) On robustness and efficiency of minimum divergence estimators. Test 10:241–248

Johnson W (1985) Influence measures for logistic regression: another point of view. Biometrics 72:59–65

Lesaffre E, Albert A (1989) Multiple-group logistic regression diagnostic. Appl Stat 38:425–440

Lindsay BG (1994) Efficiency versus robustness: the case for minimum Hellinger distance and related methods. Ann Stat 22:1081–1114

McCullagh P (1980) Regression models for ordinary data. J R Stat Soc Ser B 42:109–142

Morel G (1989) Logistic regression under complex survey designs. Surv Methodol 15:203–223

Morel JG, Koehler KJ (1995) A one-step Gauss–Newton estimator for modelling categorical data with extraneous variation. J R Stat Soc Ser C 44:187–200

Morel G, Neerchal NK (2012) Overdispersion models in SAS. SAS Institute, Cary

Pardo L (2005) Statistical inference based on divergence measures. Statistics: texbooks and monographs. Chapman & Hall/CRC, New York

Raim AM, Neerchal NK, Morel JG (2015) Modeling overdispersion in R. Technical Report HPCI-2015-1 UMBCH High Performance Computing Facility, University of Maryland, Baltimore Country

Roberts G, Rao JNK, Kumer S (1987) Logistic regression analysis of sample survey data. Biometrika 74:1–12

Rousseeuw PJ, Christmann A (2003) Robustness against separation and outliers in logistic regression. Comput Stat Data Anal 43:315–332

Tambay JL (1988) An integrated approach for the treatment of outliers in sub-annual economic surveys. In: Proceedings of the section on survey research methods. American Statistical Association, pp 229–234

Toma A (2007) Minimum Hellinger distance estimators for some multivariate models: influence functions and breakdown point results. C R Math 345:353–358

Warwick J, Jones MC (2005) Choosing a robustness tuning parameter. J Stat Comput Simul 75:581–588

Wedderburn RWM (1974) Quasi-likelihood functions, generalized linear models, and the Gauss-Newton method. Biometrika 61:439–447
Acknowledgements
The authors would like to thank the reviewer for his/her helpful comments and suggestions. This research is partially supported by Grant PGC2018-005194-B-100 and Grant FPU16/0314 from Ministerio de Ciencia, Innovación y Universidades (Spain).
Additional information
Publisher's Note
Springer Nature remains neutral with regard to jurisdictional claims in published maps and institutional affiliations.
Electronic supplementary material
Below is the link to the electronic supplementary material.
About this article
Cite this article
Castilla, E., Ghosh, A., Martin, N. et al. Robust semiparametric inference for polytomous logistic regression with complex survey design. Adv Data Anal Classif (2020). https://doi.org/10.1007/s11634-020-00430-7
Received:

Revised:

Accepted:

Published:
Keywords
Cluster sampling

Design effect

Minimum quasi weighted DPD estimator

Polytomous logistic regression model

Pseudo minimum phi-divergence estimator

Quasi-likelihood

Robustness
Mathematics Subject Classification
62J05

62F12

62F35

62H15

62F10