Abstract
Various types and massive amounts of customer behavior data are collected in various industries, such as transportation, healthcare, hospitality, and logistics. The use of customer behavior data can improve the design activities of service firms. Despite the applicability of customer behavior data to service design, only a few studies have examined an approach to utilize customer behavior data in service design. This study proposes an approach for designing services with customer behavior data. The approach is based on a case study on eco-driving service design with the behavior data of bus drivers. This study extends the research on service design by demonstrating how customer behavior data are utilized for service design and assisting service designers in designing services with customer behavior data.
Access options
Buy single article
Instant access to the full article PDF.
US$ 39.95
Tax calculation will be finalised during checkout.
Subscribe to journal
Immediate online access to all issues from 2019. Subscription will auto renew annually.
US$ 79
Tax calculation will be finalised during checkout.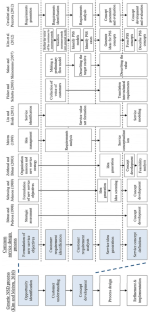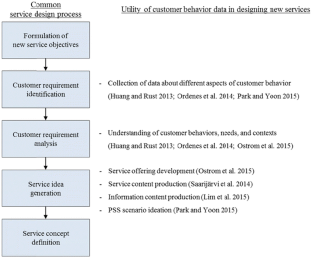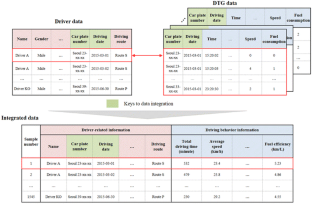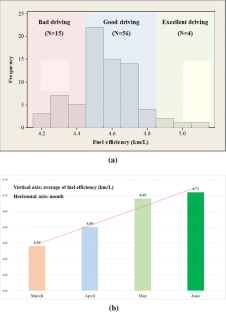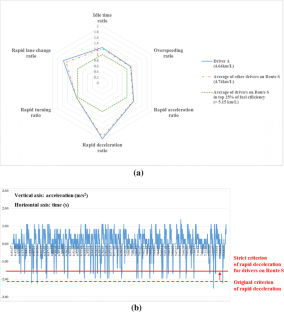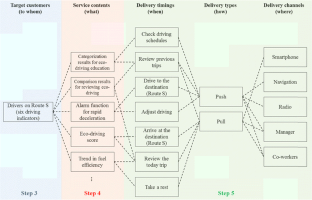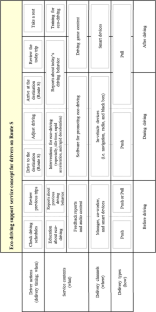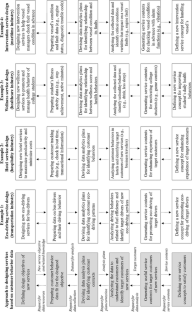 References
Ahmad R, Shahrul K (2012) An overview of time-based and condition-based maintenance in industrial application. Comput Ind Eng 63(1):135–149

Atzori L, Iera A, Morabito G (2010) The internet of things: a survey. Comput Netw 54(15):2787–2805

Benitez Y, Forrester L, Hurst C, Turpin D (2007) Hospital reduces medication errors using DMAIC and QFD. Qual Prog 40(1):38–45

Bitran G, Pedrosa L (1998) A structured product development perspective for service operations. Eur Manag J 16:169–189

Burlton R (2001) Business process management: profiting from process. Pearson Education

Cavalieri S, Pezzotta G (2012) Product–service systems engineering: state of the art and research challenges. Comput Ind 63(4):278–288

Desai MN, Miller WC, Staples B, Bravender T (2008) Risk factors associated with overweight and obesity in college students. J Am Coll Health 57(1):109–114

Edvardsson B, Olsson J (1996) Key concepts for new service development. Serv Ind J 16(2):140–164

Enerdata (2016) Global energy statistical yearbook 2016. https://yearbook.enerdata.net/. Accessed 13 Nov 2016

Fisher C, Schuna J (2003) Developing new services: incorporating the voice of the customer into strategic service development. ASQ Quality Press, Milwaukee

Geum Y, Jeon H, Lee H (2016) Developing new smart services using integrated morphological analysis: integration of the market-pull and technology-push approach. Serv Bus 10(3):531–555

Goldstein SM, Johnston R, Duffy JA, Rao J (2002) The service concept: the missing link in service design research? J Oper Manag 20(2):121–134

Henderson KM, Evans JR (2000) Successful implementation of six sigma: benchmarking general electric company benchmarking. Benchmarking 7(4):260–282

Hickman JS, Knipling RR, Hanowski RJ, Wiegand DM, Inderbitzen RE, Bergoffen G (2007) CTBSSP Synthesis 11: impact of behavior-based safety techniques on commercial motor vehicle drivers. Washington: Transportation Research Board. http://onlinepubs.trb.org/onlinepubs/ctbssp/ctbssp_syn_11.pdf

Huang MH, Rust RT (2013) IT-related service: a multidisciplinary perspective. J Serv Res 16(3):251–258

Huang C-T, Chen KS, Chang T-C (2010) An application of DMADV methodology for increasing the yield rate of surveillance cameras. Microelectron Reliab 50:266–272

Huckvale T, Ould M (1995) Process modeling—Who, what and how: role activity diagramming. In: Grover V, Kettinger WJ (eds) Business process change: concepts methods and technologies. Idea Group Publishing, Harrisburg, PA, pp 330–349

International Energy Agency (2012) Energy policies of IEA countries the Republic of Korea 2012 review. https://www.iea.org/publications/freepublications/publication/Korea2012_free.pdf

Johnson JA, Gitlow H, Widener S, Popovich E (2006) Designing new housing at the University of Miami: a six sigma DMADV/DFSS case study. Qual Eng 18:299–323

Kanevsky V, Housel TJ (1995) Value-based process reengineering: an objective approach. In: Grover V, Kettinger WJ (eds) Business process change: concepts, methods and technologies. Idea Group Publishing, Harrisburg, PA, pp 376–401

Kim K, Meiren T (2010) New service development process. In: Karwowski W, Salvendy G (eds) Introduction to service engineering. Wiley, Hoboken, pp 253–267

Kim K, Lim C, Lee D, Lee J, Hong Y, Park K (2012) A concept generation support system for product-service system development. Serv Sci 4(4):349–364

Korea Energy Agency (2016) Energy statistics handbook. https://www.kemco.or.kr/web/kem_home_new/info/statistics/data/kem_view.asp?sch_key=&sch_value=&c=305&h_page=1&q=20063

Korea Transportation Safety Authority (2015) User guide for digital tachograph analysis system. http://etas.ts2020.kr. Accessed 13 Nov 2016

Lee RG, Dale BG (1998) Business process management: a review and evaluation. Bus Process Manag J 4(3):214–225

Leonard D, Rayport JF (1997) Spark innovation through empathic design. Harv Bus Rev 75(6):102–113

Lim C, Kim K (2014) Information service blueprint: a service blueprinting framework for information-intensive services. Serv Sci 6(4):296–312

Lim C, Kim M, Heo J, Kim K (2015) Design of informatics-based services in manufacturing industries: case studies and discussion. J Intell Manuf. doi:10.1007/s10845-015-1123-8

Lin FR, Hsieh PS (2011) A SAT view on new service development. Serv Sci 3(2):141–157

Linderman K, Schroeder R, Zaheer S, Choo A (2003) Six sigma: a goal-theoretic perspective. J Oper Manag 21(2):193–203

Maglio P, Lim C (2016) Innovation and big data in smart service systems. J Innov Manag 4(1):11–21

Matthing J, Sandén B, Edvardsson B (2004) New service development: learning from and with customers. Int J Serv Ind Manag 15(5):479–498

Meiren T (1999) Service engineering: systematic development of new services. In: Werther W, Takala J, Sumanth D (eds) Productivity and quality management frontiers. MCB University Press, Bradford, pp 329–343

Menzel C, Mayer RJ (1998) The IDEF family of languages. Handbook on architectures of information systems. Springer, Berlin, pp 209–241

Ministry of Trade, Industry and Energy (2014) The announcement of energy consumptions. http://www.motie.go.kr/motie/ne/presse/press2/bbs/bbsView.do?bbs_seq_n=157430&bbs_cd_n=81. Accessed 13 Nov 2016

Montgomery DC (2008) Design and analysis of experiments, 7th edn. Wiley

Ordenes FV, Theodoulidis B, Burton J, Gruber T, Zakim M (2014) Analyzing customer experience feedback using text mining: a linguistics-based approach. J Serv Res 17(3):278–295

Ostrom AL, Bitner MJ, Brown SW, Burkhard KA, Goul M, Smith-Daniels V, Demirkan H, Rabinovich E (2010) Moving forward and making a difference: research priorities for the science of service. J Serv Res 13(1):4–36

Ostrom AL, Parasuraman A, Bowen DE, Patrício L, Voss CA (2015) Service research priorities in a rapidly changing context. J Serv Res 18(2):127–159

Park H, Yoon J (2015) A chance discovery-based approach for new product-service system (PSS) concepts. Serv Bus 9:115–135

Rust RT, Huang MH (2014) The service revolution and the transformation of marketing science. Mark Sci 33(2):206–221

Saarijärvi H, Grönroos C, Kuusela H (2014) Reverse use of customer data: implications for service-based business models. J Serv Mark 28(7):529–537

Sakao T, Shimomura Y (2007) Service Engineering: a novel engineering discipline for producers to increase value combining service and product. J Clean Prod 15(6):590–604

Scheuing EE, Johnson EM (1989) A proposed model for new service development. J Serv Mark 3(2):25–34

Thomke S (2003) R&D comes to services: bank of America's path breaking experiments. Harv Bus Rev 81(4):71–79

Toledo T, Musicant O, Lotan T (2008) In-vehicle data recorders for monitoring and feedback on drivers' behavior. Transport Res C 16(3):320–331

Ulwick AW (2002) Turn customer input into innovation. Harv Bus Rev 80(1):91–97

Zeithaml VA, Bitner MJ (2003) Services marketing: integrating customer focus across the firm, 3rd edn. McGraw-Hill, New York

Zomerdijk LG, Voss CA (2011) NSD processes and practices in experiential services. J Prod Innov Manag 28(1):63–80
Acknowledgements
This work was supported by the Ministry of Land, Infrastructure, and Transport under a Grant [15-PTSI-C064868-03]; and the National Research Foundation of Korea under Grants [NRF-2014R1A2A2A03003387 and NRF-2017R1C1B1006614]. The authors would like to sincerely thank the editor and anonymous reviewers for their helpful and insightful comments and suggestions that have resulted in a much improved version of this manuscript.
About this article
Cite this article
Kim, MJ., Lim, CH., Lee, CH. et al. Approach to service design based on customer behavior data: a case study on eco-driving service design using bus drivers' behavior data. Serv Bus 12, 203–227 (2018). https://doi.org/10.1007/s11628-017-0343-8
Received:

Accepted:

Published:

Issue Date:
Keywords
Service design

Customer behavior data

Case study

Eco-driving