This is a preview of subscription content, log in to check access.
Access options
Buy single article
Instant access to the full article PDF.
US$ 39.95
Price includes VAT for USA
Subscribe to journal
Immediate online access to all issues from 2019. Subscription will auto renew annually.
US$ 99
This is the net price. Taxes to be calculated in checkout.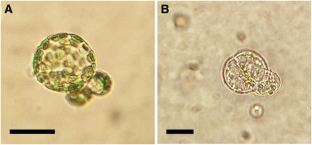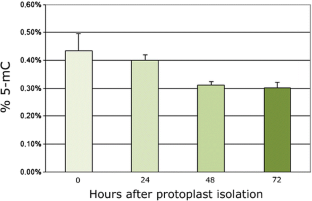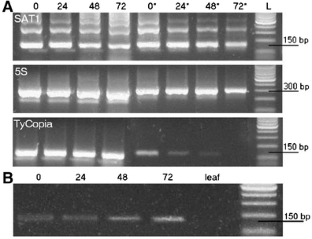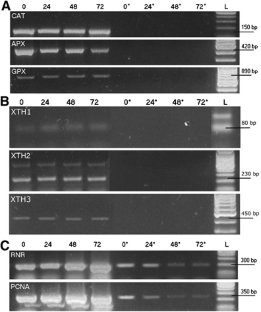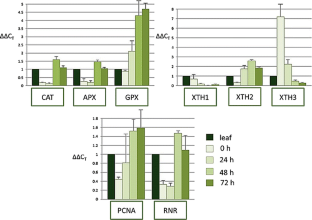 References
Chehab WE, Eich E, Braam J (2009) Thigmomorphogenesis: a complex plant response to mechano-stimulation. J Exp Bot 60:43–56

Debeaujon I, Branchard M (1992) Induction of somatic embryogenesis and caulogenesis from cotyledons and leaf protoplast-derived colonies of melon (Cucumis melo L.). Plant Cell Rep 12:37–40

Feil R, Khosla S (1999) Genomic imprinting in mammals—an interplay between chromatin and DNA methylation? Trends Genet 15:431–435

Gajdová J, Navrátilová B, Smolná J, Lebeda A (2007) Factors affecting protoplast isolation and cultivation of Cucumis spp. J Appl Bot Food Qual 81:1–6

Grafi G (2004) How cells dedifferentiate: a lesson from plants. Dev Biol 268:1–6

Grafi G, Chalifa-Caspi V, Nagar T, Plaschkes I, Barak S, Ransbotyn V (2011) Plant response to stress meets dedifferentiation. Planta 233:433–438

Heard E, Clerc P, Avner P (1997) X-chromosome inactivation in mammals. Annu Rev Genet 31:571–610

Kaplan B, Davydov O, Knight H, Galon Y, Knight MR, Fluhr R, Fromm H (2006) Rapid transcriptome changes induced by cytosolic Ca2+ transients reveal ABRE-related sequences as Ca2+-responsive cis elements in Arabidopsis. Plant Cell 18:2733–2748

Lou Q, Chen J (2007) Ty1-copia retrotransposon-based SSAP marker development and its potential in the genetic study of cucurbits. Genome 50:802–810

Malinowski R, Filipecky M, Tagashira N, Wisniewska A, Gaj P, Plader W, Malepsy S (2004) Xyloglucan endotransglucosylase/hydrolase genes in cucumber (Cucumis sativus)—differential expression during somatic embryogenesis. Physiol Plant 120:678–685

Martienssen RA, Colot V (2001) DNA methylation and epigenetic inheritance in plants and filamentous fungi. Science 293:1070–1074

Mori IC, Schroeder JI (2004) Reactive oxygen species activation of plant Ca2+ channels. A signaling mechanism in polar growth, hormone transduction, stress signaling, and hypothetically mechanotransduction. Plant Physiol 135:702–708

Navrátilová B, Luhová L, Petřivalský M (2008) Effect of UV-C irradiation on mesophyll protoplasts of Cucumis sativus. Plant Cell Tissue Organ Cult 94:313–318

Ondrej V, Navratilova B, Lebeda A (2002) Influence of GA3 on the zygotic embryogenesis of Cucumis species in vitro. Biologia 57:523–525

Ondřej V, Kitner M, Doležalová I, Nádvorník P, Navrátilová B, Lebeda A (2009a) Chromatin structural rearrangement during dedifferentiation of protoplasts of Cucumis sativus L. Mol Cell 27:443–447

Ondřej V, Navrátilová B, Lebeda A (2009b) The heterochromatin as a marker for protoplast differentiation of Cucumis sativus. Plant Cell Tissue Org Cult 96:229–234

Ondřej V, Navrátilová B, Protivánková I, Piterkova J, Sedlarova M, Luhova L, Lebeda A (2010) Recondensation level of repetitive sequences in the plant protoplast nucleus is limited by oxidative stress. J Exp Bot 61:2395–2401

Probst AV, Fransz PF, Paszkowski J, Scheid OM (2003) Two means of transcriptional reactivation within heterochromatin. Plant J 33:743–749

Saze H, Scheid OM, Paszkowski J (2003) Maintenance of CpG methylation is essential for epigenetic inheritance during plant gametogenesis. Genetics 34:65–69

Tessadori F, Chupeau MC, Chupeau Y, Knip M, Germann S, van Driel R, Fransz P, Gaudin V (2007) Large-scale dissociation and sequential reassembly of pericentromeric heterochromatin in dedifferentiated Arabidopsis cells. J Cell Sci 120:1200–1208

Williams L, Zhao J, Morozova N, Li Y, Avivi Y, Grafi G (2003) Chromatin reorganization accompanying cellular dedifferentiation is associated with modifications of histone H3, redistribution of HP1, and activation of E2F-target genes. Dev Dyn 228:113–120

Xiao L, Zhang L, Yang G, Zhu H, He Y (2012) Transcriptome of protoplasts reprogrammed into stem cells in Physcomitrella patens. PLoS One 7:e35961

Yang X, Tu L, Zhu L, Fu L, Min L, Zhang X (2008) Expression profile analysis of genes involved in cell wall regeneration during protoplast culture in cotton by suppression subtractive hybridization and macroarray. J Exp Bot 59:3661–3674

Zhao J, Morozova N, Williams L, Libs L, Avivi Y, Grafi G (2001) Two phases of chromatin decondensation of plant cells. J Biol Chem 276:22772–22778
Acknowledgments
This work was supported by the IGA UP Agency Grants PrF/2013/003 and PrF/2014/001.
About this article
Cite this article
Cápal, P., Ondřej, V. Expression and epigenetic profile of protoplast cultures (Cucumis sativus L.). In Vitro Cell.Dev.Biol.-Plant 50, 789–794 (2014). https://doi.org/10.1007/s11627-014-9638-9
Received:

Accepted:

Published:

Issue Date:
Keywords
Protoplast Isolation

Protoplast Culture

Cell Wall Modification

Cell Wall Regeneration

Chromatin Decondensation