Abstract
This article analyses social learning in transdisciplinary research processes by a systematic comparative analysis of 20 completed or nearly completed projects in the field of sustainable development. This article considers the social learning generated by transdisciplinary processes in a broad way. It looks how social learning is embedded in the practical interaction processes between new scientific knowledge, practitioners' life-world experiences and social experimentation. The analysis finds that three factors in particular play an important role in social learning: the clarification of the normative orientations, the co-construction of the research question and practical problem situation, and the balancing of power asymmetries. While a single criterion may not allow increasing social learning alone, the analysis supports the hypothesis that a combination of these three criteria systematically increases the strength of the social learning generated. Other factors, such as active facilitation modes and the presence of collective interest advocacy organizations, only play a strong role as a condition for generating social learning in some specific types of transdisciplinary research.
This is a preview of subscription content, log in to check access.
Access options
Buy single article
Instant access to the full article PDF.
US$ 39.95
Price includes VAT for USA
Subscribe to journal
Immediate online access to all issues from 2019. Subscription will auto renew annually.
US$ 99
This is the net price. Taxes to be calculated in checkout.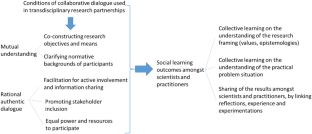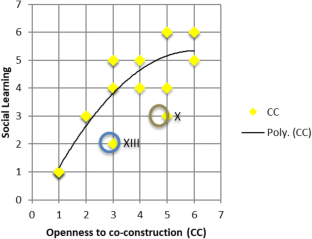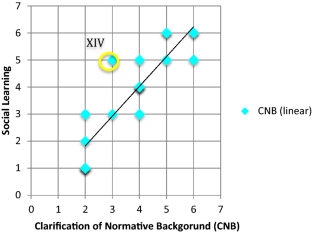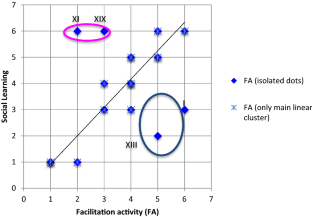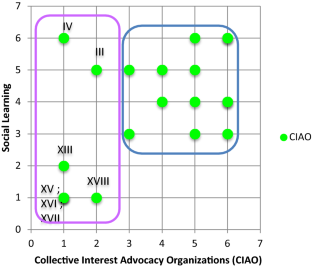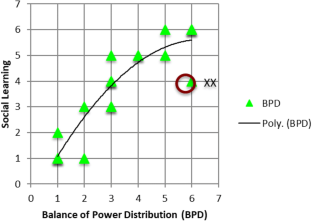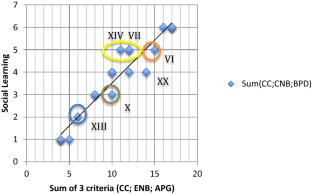 References
Augenstein K, Haake H, Palzkill A, Schneidewind U, Singer-Brodowski M, Stelzer F, Wanner M (2016) Von der Stadt zum urbanen Reallabor—eine Einführung am Beispiel des Reallabors Wuppertal. In: Hahne U, Kegler H (ed) Resilienz: Stadt und Region—Reallabore der resilienzorientierten Transformation, Lang P Frankfurt 1:167–195

Barnaud C (2013) La participation, une légitimité en question. Nat Sci Soc 21(1):24–34. https://doi.org/10.1051/nss/2013062

Barnaud C, Van Paassen A (2013) Equity, power games, and legitimacy: dilemmas of participatory natural resource management. Ecol Soc. https://doi.org/10.5751/es-05459-180221

Barnaud C, Le Page C, Dumrongrojwatthana P, Trébuil G (2013) Spatial representations are not neutral: lessons from a participatory agent-based modelling process in a land-use conflict. Environ Model Softw 45:150–159. https://doi.org/10.1016/j.envsoft.2011.11.016

Barnaud C, d'Aquino P, Daré WS, Mathevet R (2016) Dispositifs participatifs et asymétries de pouvoir: expliciter et interroger les positionnements. Participations 3:137–166. https://doi.org/10.3917/parti.016.0137

Bergez JE, Audouin E (2017) Une boîte à outils pour concevoir une transition agroécologique des territoires agricoles avec les acteurs locaux. Poster presented at the 9ème édition des entretiens du Pradel, Mirabel, France.

Berkes F (2009) Evolution of co-management: role of knowledge generation, bridging organizations and social learning. J Environ Manag 90(5):1692–1702. https://doi.org/10.1016/j.jenvman.2008.12.001

Bernert P, Haaser A, Kühl L, Schaal T (2016) Towards a real-world laboratory: a transdisciplinary case study from lüneburg. GAIA-Ecol Perspect Sci Soc 25(4):253–259. https://doi.org/10.14512/gaia.25.4.7

Bieluch KH, Bell KP, Teisl MF, Lindenfeld LA, Leahy J, Silka L (2017) Transdisciplinary research partnerships in sustainability science: an examination of stakeholder participation preferences. Sustain Sci 12(1):87–104. https://doi.org/10.1007/s11625-016-0360-x

Blackstock KL, Kelly GJ, Horsey BL (2007) Developing and applying a framework to evaluate participatory research for sustainability. Ecol Econ 60(4):726–742. https://doi.org/10.1016/j.ecolecon.2006.05.014

Boudjellaba D, Dron J, Revenko G, Demelas C, Boudenne JL (2016) Chlorination by-product concentration levels in seawater and fish of an industrialised bay (Gulf of Fos, France) exposed to multiple chlorinated effluents. Sci Total Environ 541:391–399. https://doi.org/10.1016/j.scitotenv.2015.09.046

Brand F, Seidl R, Le Q, Brändle J, Scholz R (2013) Constructing consistent multiscale scenarios by transdisciplinary processes: the case of mountain regions facing global change. Ecol Soc. https://doi.org/10.5751/es-04972-180243

Busse M, Siebert R (2018) The role of consumers in food innovation processes. Eur J Innov Manag 21(1):20–43. https://doi.org/10.1108/ejim-03-2017-0023

Carew AL, Wickson F (2010) The TD wheel: a heuristic to shape, support and evaluate transdisciplinary research. Futures 42(10):1146–1155. https://doi.org/10.1016/j.futures.2010.04.025

ComMod C (2005) La modélisation comme outil d'accompagnement. Nat Sci Soc 13(2):165–168. https://doi.org/10.1051/nss:2005023

Conrad CC, Hilchey KG (2011) A review of citizen science and community-based environmental monitoring: issues and opportunities. Environ Monit Assess 176(1):273–291. https://doi.org/10.1007/s10661-010-1582-5

Cornell S, Berkhout F, Tuinstra W, Tàbara JD, Jäger J, Chabay I, Otto IM (2013) Opening up knowledge systems for better responses to global environmental change. Environ Sci Policy 28:60–70. https://doi.org/10.1016/j.envsci.2012.11.008

Daccache M, Massart C, Mélard F, Stassart PM (2016) Parlement citoyen climat en province du luxembourg—rapport final au comité de suivi. Equipe SEED. Université de Liège, Arlon, p 82

De Vente J, Reed M, Stringer L, Valente S, Newig J (2016) How does the context and design of participatory decision making processes affect their outcomes? Evidence from sustainable land management in global drylands. Ecol Soc. https://doi.org/10.5751/es-08053-210224

Dedeurwaerdere T (2013) Transdisciplinary sustainability science at higher education institutions: science policy tools for incremental institutional change. Sustainability 5:3783–3801. https://doi.org/10.3390/su5093783

Dedeurwaerdere T, Polard A, Melindi-Ghidi P (2015) The role of network bridging organisations in compensation payments for agri-environmental services under the EU common agricultural policy. Ecol Econ 119:24–38. https://doi.org/10.1016/j.ecolecon.2015.07.025

Dron J, Revenko G, Chamaret P, Wafo E, Chaspoul F, Harmelin-Vivien M (2017) Qualifying the European conger as coastal bioindicator of organic and metallic contamination. Poster presented at the international symposium COAST Bordeaux 2017, Bordeaux, France.

Fischer-Kowalski M, Xenidis L, Singh SJ, Pallua I (2011) Transforming the Greek island of Samothraki into a UNESCO biosphere reserve. An experience in transdisciplinarity. Gaia-Ecol Perspect Sci Soc 20(3):181–190. https://doi.org/10.14512/gaia.20.3.9

Fisher R, Ury WL, Patton B (2011) Getting to yes: Negotiating agreement without giving in (update, revised). Penguin Random House, New York

Gressier E, Laurent P, Parenti T (2013) Hazard L (2013) Produire du fourrage avec des populations de pays: exemple de la luzerne et du sainfoin à faibles intrants dans le Sud-Aveyron. Fourrages 216:313–319

Habermas J (1984) The theory of communicative action. Beacon press, Boston

Hadorn GH, Bradley D, Pohl C, Rist S, Wiesmann U (2006) Implications of transdisciplinarity for sustainability research. Ecol Econ 60(1):119–128. https://doi.org/10.1016/j.ecolecon.2005.12.002

Hadorn GH, Biber-Klemm S, Grossenbacher-Mansuy W, Hoffmann-Riem H, Joye D, Pohl C, Wiesman U, Zemp E (eds) (2008) Handbook of transdisciplinary research. Springer, Zurich

Hazard L, Gauffreteau A, Borg J, Moirez-Charron MH, Deo M, Enjalbert J, Gressier E (2016) L'innovation à l'épreuve d'un climat et d'un monde changeant rapidement: intérêt de la co-conception dans le domaine des semences. Fourrages 225:39–47

Hegger D, Lamers M, Van Zeijl-Rozema A, Dieperink C (2012) Conceptualising joint knowledge production in regional climate change adaptation projects: success conditions and levers for action. Environ Sci Policy 18:52–65. https://doi.org/10.1016/j.envsci.2012.01.002

Hilger A, Rose M, Wanner M (2017) Determinants of researchers? Roles in real-world laboratories: the case of wuppertal. Presented at the International Trans-Disciplinary conference ITD 2017, Luneburg, Germany.

Hilger A, Rose M, Wanner M (under review) Changing faces—factors influencing the roles of researchers in real-world laboratories. GAIA-Ecol Perspect Sci Soc

Höchtl F, Lehringer S, Konold W (2006) Pure theory or useful tool?: experiences with transdisciplinarity in the Piedmont Alps. Environ Sci Policy 9(4):322–329. https://doi.org/10.1016/j.envsci.2006.01.003

Innes JE (2004) Consensus building: clarifications for the critics. Plan Theory 3(1):5–20

Innes JE, Booher DE (2003) Collaborative policymaking: governance through dialogue. Deliberative policy analysis: Understanding governance in the network society. Cambridge University Press, Cambridge

Jahn T (2008) Transdisciplinarity in the practice of research. Transdisziplinäre forschung: integrative forschungsprozesse verstehen und bewerten. Campus Verlag, Frankfurt/Main, pp 21–37

Jahn T, Bergmann M, Keil F (2012) Transdisciplinarity: between mainstreaming and marginalization. Ecol Econ 79:1–10. https://doi.org/10.1016/j.ecolecon.2012.04.017

König B, Lundie S, Kuntosch A, Wortmann L (2015) Anforderungen an Managementverantwortliche in der Planungsphase von inter- und transdisziplinären Verbundvorhaben—eine Reflexion. In: Schwerpunktheft "Managementverantwortliche inter- und transdisziplinärer Verbünde" (Guest ed.) Defila R, Di Giulio A, Scheuermann M, Forschung, Politik—Strategie—Management, Vol. 3 + 4/2015, UniversitätsVerlag, Bielefeld

König B, Nölting B, Schäfer M, Wortmann L (2017) Method for managing transdisciplinary research: using the situation analysis approach for a joint problem framing. Paper presented at the 8th International Sustainability Transition conference, Göteborg, Sweden

Lacombe C, Couix N, Hazard L (2016) Participatory design of agroecological farming systems needs to match the collective goal of transformation with farmers' professional projects. In 12. European IFSA Symposium: Social and technological transformation of farming systems: Diverging and converging pathways (pp. 148).

Lang DJ, Wiek A, Bergmann M, Stauffacher M, Martens P, Moll P, Thomas CJ (2012) Transdisciplinary research in sustainability science: practice, principles, and challenges. Sustain Sci 7(1):25–43. https://doi.org/10.1007/s11625-011-0149-x

Latour B (1996) On actor-network theory: a few clarifications. Soziale welt 47:369–381

Lenoble J, Maesschalck M (2016) Democracy, law and governance. Routledge, London

Lepetitcolin E, Bussiere J, Taurignan T, Combettes P, Reversat L, Patout O, Hazard L (2015) Des éleveurs bovin-lait conçoivent avec des acteurs locaux le mode d'accompagnement de leur propre transition agro-écologique, 22e Journées 3R—2015

Macho G, Naya I, Freire J, Villasante S, Molares J (2013) The key role of the barefoot fisheries advisors in the co-managed TURF system of Galicia (NW Spain). Ambio 42(8):1057–1069. https://doi.org/10.1007/s13280-013-0460-0

Mattes J, Huber A, Koehrsen J (2015) Energy transitions in small-scale regions–What we can learn from a regional innovation systems perspective. Energy Policy 78:255–264. https://doi.org/10.1016/j.enpol.2014.12.011

Meyer M (2010) The rise of the knowledge broker. Sci Commun 32(1):118–127. https://doi.org/10.1177/1075547009359797

Miller TR, Wiek A, Sarewitz D, Robinson J, Olsson L, Kriebel D, Loorbach D (2014) The future of sustainability science: a solutions-oriented research agenda. Sustain Sci 9(2):239–246. https://doi.org/10.1007/s11625-013-0224-6

Njoroge R, Birech R, Arusey C, Korir M, Mutisya C, Scholz RW (2015) Transdisciplinary processes of developing, applying, and evaluating a method for improving smallholder farmers' access to (phosphorus) fertilizers: the SMAP method. Sustain Sci 10(4):601–619. https://doi.org/10.1007/s11625-015-0333-5

Noll D, Fetzel T, Petridis P, Fischer-Kowalski M (2017) Achieving sustainable small ruminant farming on Samothraki. Poster presented at the 6th symposium of research in protected areas, Salzburg, Austria.

Norton BG (2005) Sustainability: a philosophy of adaptive ecosystem management. University of Chicago Press, Chicago

Norton BG (2015) Endangered species and the south platte water plan. In: Norton BG (ed) Sustainable values, sustainable change: a guide to environmental decision making. University of Chicago Press, Chicago, pp 237–249

Ott C (2017) Enabling transformative research: lessons from the eastern and southern africa partnership programme (1999–2015). Chall Sustain 5(1):15–23. https://doi.org/10.12924/cis2017.05010015

Pahl-Wostl C, Tàbara D, Bouwen R, Craps M, Dewulf A, Mostert E, Taillieu T (2008) The importance of social learning and culture for sustainable water management. Ecol Econ 64(3):484–495. https://doi.org/10.1016/j.ecolecon.2007.08.007

Pereverza K, Lazarevic D, Kordas O (2017a) Exploring the interplay between the individual and the organisation in participatory backcasting. Poster presented at the 8th International Sustainability Transition IST conference 2017, Göteborg, Sweden

Pereverza K, Pasichnyi O, Lazarevic D, Kordas O (2017b) Strategic planning for sustainable heating in cities: a morphological method for scenario development and selection. App Energy 186:115–125. https://doi.org/10.1016/j.apenergy.2016.07.008

Petridis P (2012) Perceptions, attitudes and involvement of local residents in the establishment of a Samothraki biosphere reserve, Greece. Eco.mont-J Prot Mt Areas Res 4:59–63. https://doi.org/10.1553/eco.mont-4-1s59

Petridis P (2016) Establishing a biosphere reserve on the island of Samothraki, Greece: a transdisciplinary journey. Sustain Mediterr 72:39–41

Petridis P (2017) The role of scientific research in guiding an island's sustainability transition. Presented at the International Trans-Disciplinary conference ITD 2017, Luneburg, Germany

Petridis P, Fischer-Kowalski M (2016) Island sustainability: the case of Samothraki. In: Fischer-Kowalski M, Krausmann F, Winiwarter V, Haberl H (eds) Social ecology. human-environment interactions. Springer, Cham. https://doi.org/10.1007/978-3-319-33326-7_28

Petridis P, Huber J (2017) A socio-metabolic transition of diets on a greek island: evidence of "quiet sustainability". Socio-metabolic perspectives on the sustainability of local food systems. Springer, Cham, pp 263–289

Petridis P, Hickisch R, Klimek M, Fischer R, Fuchs N, Kostakiotis G, Fischer-Kowalski M (2013) Exploring local opportunities and barriers for a sustainability transition on a Greek island. Social Ecology Working Paper, Vienna

Petridis P, Fischer-Kowalski M, Singh SJ, Noll D (2017) The role of science in sustainability transitions: citizen science, transformative research, and experiences from Samothraki island, Greece. Isl Stud J 12(1):115–134. https://doi.org/10.24043/isj.8

Pohl C, Hadorn GH (2007) Principles for designing transdisciplinary research. oekom, Munich

Popa F, Guillermin M, Dedeurwaerdere T (2015) A pragmatist approach to transdisciplinarity in sustainability research: from complex systems theory to reflexive science. Futures 65:45–56. https://doi.org/10.1016/j.futures.2014.02.002

Portney KE (2013) Taking sustainable cities seriously: economic development, the environment, and quality of life in American cities. MIT Press, Cambridge

Reed, Evely AC, Cundill G, Fazey I, Glass J, Laing A, Newig J, Parrish B, Prell C, Raymond C, Stringer LC (2010) What is social learning? Ecol Soc. https://doi.org/10.5751/es-03564-1504r01

Reichardt K, Rogge K (2016) How the policy mix impacts innovation: findings from company case studies on offshore wind in Germany. Environ Innov Soc Trans 18:62–81. https://doi.org/10.1016/j.eist.2015.08.001

Rogga S, Kempa D, Heitepriem N, Etterer F (2017) Jenseits von Bürgerwissenschaften—neue Wege der Nachhaltigkeitsforschung im integrierten Naturschutz und dem Kulturlandschaftsmanagement. ANLiegen Natur 39(1):60–68

Rose M, Schleicher K, Maibaum K (2017) Transforming well-being in wuppertal—conditions and constraints. Sustainability 9(12):2375. https://doi.org/10.3390/su9122375

Rosenberg L, Swilling M, Vermeulen WJ (2017) Integrated pest management to achieve on-farm quality improvement: a transdisciplinary approach, Presented at the International Trans-Disciplinary conference ITD 2017. Luneburg, Germany

Rosenberg L, Swilling M, Vermeulen WJ (2018) Practices of third wave coffee: a burundian producer's perspective. Bus Strategy Environ 27(2):199–214. https://doi.org/10.1002/bse.2010

Rosendahl J, Zanella MA, Rist S, Weigelt J (2015) Scientists' situated knowledge: strong objectivity in transdisciplinarity. Futures 65:17–27. https://doi.org/10.1016/j.futures.2014.10.011

Schmidt TS, Schneider M, Rogge KS, Schuetz MJ, Hoffmann VH (2012) The effects of climate policy on the rate and direction of innovation. Environ Innov Soc Trans 2:23–48

Schmieg G, Meyer E, Schrickel I, Herberg J, Caniglia G, Vilsmaier U, Laubichler M, Hörl E, Lang D (2018) Modeling normativity in sustainability: a comparison of the sustainable development goals, the Paris agreement, and the papal encyclical. Sustain Sci 13(3):785–796. https://doi.org/10.1007/s11625-017-0504-7

Scholz RW (2011) Environmental literacy in science and society: from knowledge to decisions. Cambridge University Press, Cambridge

Schön S, Kruse S, Meister M, Nölting B, Ohlhorst D (2007) Handbuch Konstellationsanalyse. Ein interdisziplinäres Brückenkonzept für die Nachhaltigkeits-, Innovations-und Technikforschung. Oekom, München

Simon C, Etienne M (2010) A companion modelling approach applied to forest management planning. Environ Model Softw 25(11):1371–1384. https://doi.org/10.1016/j.envsoft.2009.09.004

Späth L, Ceglarz A (2017). When untold aims and perspectives between scientists and practitioners collide: experiences from a European project. Presented at the International Trans-Disciplinary conference ITD 2017, Luneburg, Germany

Späth L, Scolobig A (2017) Stakeholder empowerment through participatory planning practices: the case of electricity transmission lines in France and Norway. Energy Res Soc Sci 23:189–198. https://doi.org/10.1016/j.erss.2016.10.002

Wanner M, Best B (2017). A combination of constellation analysis and multi-level perspective as a means for collaborative urban development. Presented at the 8th International Sustainability Transition IST conference 2017, Göteborg, Sweden

Wanner M, Reinkenhoff FT (2017) Wer hat und wodurch wurde das Mirker Quartier entwickelt? Eine partizipative Konstellationsanalyse am Beispiel eines Wuppertaler Stadtquartiers. Wuppertal: TransZent—Zentrum für Transformationsforschung und Nachhaltigkeit. Online on http://quartier-mirke.de/download/170625_Konstellationsanalyse_MirkerQuartier_web.pdf

Wanner M, Hilger A, Westerkowski J, Rose M, Stelzer F, Schäpke N (2018) Towards a cyclical concept of real-world laboratories: a transdisciplinary research practice for sustainability transitions. DisP-Plan Rev 54(2):94–114

Wickson F, Carew AL, Russell AW (2006) Transdisciplinary research: characteristics, quandaries and quality. Futures 38(9):1046–1059. https://doi.org/10.1016/j.futures.2006.02.011

Wittmayer JM, Schäpke N (2014) Action, research and participation: roles of researchers in sustainability transitions. Sustain Sci 9(4):483–496. https://doi.org/10.1007/s11625-014-0258-4

Wuelser G, Pohl C (2016) How researchers frame scientific contributions to sustainable development: a typology based on grounded theory. Sustain Sci 11(5):789–800. https://doi.org/10.1007/s11625-016-0363-7

Zivkovic M, Pereverza K, Pasichnyi O, Madzarevic A, Ivezic D, Kordas O (2016) Exploring scenarios for more sustainable heating: the case of Niš, Serbia. Energy 115:1758–1770. https://doi.org/10.1016/j.energy.2016.06.034
Acknowledgements
We would like to gratefully thanking the anonymous researchers whom we have interviewed for their time and for sharing details on projects that they have been involved in. We also would like to thank Charlotte Bréda, Dorothée Denayer, Francois Mélard and Pierre Stassart from the University of Liège for the discussions on the research protocol and their comments on the article. We further thank Marc Maesschalck and Jacques Lenoble for discussions at the Centre for Philosophy of Law (UCLouvain) on earlier versions of the theoretical framework on pragmatist reflexivity. We gratefully acknowledge co-funding from the Walloon Institute for Sustainable Development (WISD, Belgian National Science Foundation FNRS-FRS) in the context of the two projects "Science écocitoyenne-territoire durable" and "Formative scenarios for sustainability", and co-funding from INNOVIRIS-Anticipate (Brussels Region, Belgium) in the context of the project "Collaborative cities for collaborative entrepreneurs (city4coEN)". We also thank the anonymous reviewers for their insightful comments.
Funding
This study was co-funded by INNOVIRIS-Anticipate (2016-PRFB-22a, project city4coEN) and two FNRS-FRS projects (WISD 2017 "Formative scenarios for sustainability" and WISD 2017 "Science écocitoyenne-territoire durable").
Ethics declarations
Conflict of interest
The authors declare that they have no conflict of interest.
Additional information
Handled by Daniel J. Lang, Dr. Leuphana University of Lueneburg, Germany.
Appendix: Criteria and coding scheme
Appendix: Criteria and coding scheme
Criteria
Level
Openness of the co-construction mode
Participating actors were co-selected by the various affected actor groups, the method to adopt was co-selected by those groups, they discussed together the objectives through a lot of workshops and alternative tools than discussion have been used (such as picture representations, narratives, etc.) = extremely open (6)
Participating actors were co-selected by the various affected actor groups, the method to adopt was co-selected by those groups, they discussed together the objectives through a lot of workshops, no specific technic to go beyond the tool of discussion OR One specific actor group initiated the process and selected the actors to involve, the method to adopt was co-selected by those groups, they discussed together the objectives through a lot of workshops and alternative tools than discussion have been used = very open (5)
One specific actor group initiated the process and selected the actors to involve, the method to adopt was co-selected by those groups once selected, workshops to co-define and discuss research questions = quite open (4)
One specific actor group initiated the process and selected the actors to involve, the method to adopt was selected by a specific actor group, but workshops to discuss and co-reframe a research question OR group of affected actors co-selected the participating actors and method to adopt but research question quite framed by a specific actor group = medium openness (3)
One specific actor group initiated the process and selected the actors to involve on a really selective way, the method to adopt was selected by a specific actor group, the organization of the workshops to discuss a research question already framed by the researchers = low openness (2)
One specific actor group initiated the process and selected the actors to involve in a really selective manner, the method to adopt was selected by a specific actor group, workshops to get information from non-expert groups on a question already framed, mainly use of data from questionnaires or interviews and no real discussion workshops = not open (1)
Clarification level of the normative background
Normative orientations and agendas openly discussed and use of tools to make actors understand each other's viewpoint, history etc. = extremely explicit (6)
Normative orientations and agendas openly discussed and clear attention to explicit them all along the process = very explicit (5)
Normative orientations and agenda openly discussed in some phases and was quite explicit but some elements were not clearly made explicit because judged not necessary OR this clarification was not the first priority of the transdisciplinary process even though judged really important = quite explicit (4)
Normative orientation and agenda was quite explicit but many elements were sometimes not explicit enough = medium clarification (3)
Normative background and agenda from any actor seem not really explicit, but not clearly hidden by any of them neither = low clarification (2)
Normative background from most actors remained hidden, purposely or not = not explicit (1)
Activity level of the facilitation mode
Facilitators have strong normative stance shared with the practitioners and lead a lot of interventions to involve the participants, drive the transdisciplinary process towards a goal that has been co-defined = extremely active (6)
Facilitators have a strong normative stance shared with the practitioners and lead intervention when necessary to bring the project forward in the collaboration process toward this goal OR Facilitators do not have a specific strong stance but lead a lot of interventions by researching and provide information and space for discussion = very active (5)
Facilitator do not have a strong stance on the shared goals (or try not to show it) apart from making the collaboration process happening democratically, leads interventions to involved the participants when necessary = quite active (4)
Facilitators do not have a strong stance apart from making the collaboration process happening democratically, no strong interventions as proposing ideas = medium activity (3)
Facilitators do not have a strong stance in the process, do not lead intervention and are passive to answer the demand of practitioners and ensuring speaking turns = low activity (2)
Facilitators are really open to any stance that the project can take, do not lead interventions and are passive to answer the demand of practitioners and ensuring speaking turns = not active (1)
Presence of collective interest advocacy organizations (labeled: CIAO)
CIAO initiated the project, led a lot of interventions, and drove interventions for a follow-up of the process toward "collaboration for common goals in the general interest" (labeled below: CG) = extremely strong presence (6)
CIAOs initiated the project, led a lot of interventions but reduced their interventions after a certain period (often realized that their vision was not creating a process towards CG) or did not propose a specific follow-up; or CIAOs did not initiate the project but use the project as a way to lead a lot of interventions for CG and propose to lead interventions for a follow-up process = very strong presence (5)
CIAOs did not initiate the project but use the project as a way to lead interventions for CG, but do not propose to lead interventions for a follow-up process; or good collaboration in the project without specific presence of CIAOs during the process but CIAOs propose to lead an intervention for a follow-up project = quite strong presence (4)
No actor was strongly pushing to reach CG initially but empowerment appeared and some actors decided to push more and get more active for CG but did not propose a follow up; or low amount of non-influential actors tried to be CIAOs but did not manage to influence strongly the all group by their vision = medium presence (3)
No actor strongly pushed to reach CG but some common collaboration accepted by all and efforts made from involved actors to bring the project forward without leading interventions = low presence (2)
No actor was specifically pushing the process to reach CG, most actors were focused on their interest = no presence (1)
Balance of power distribution (BPG)
Good management of the process by availability of the resources (time, money, knowledge or participation) to all and well-thought strategies to balance power distribution = extremely good balance (6)
Good management of the process by availability of the resources to all, strategies to balance power distribution but some powerful actors involved have had a larger influence on the orientation of the goal (ex. policy based or action based) or resources have lacked for a follow-up project; or no specific need for balancing any power imbalance = very good balance (5)
Good management of counter-influential actors but one resource (time, money, knowledge or participation) was limiting the process for some actors and some powerful actors involved have had a larger influence on the orientation of the goal or some resources (time, money, knowledge or participation) were limiting the process for some actors but the project adapted to this limitation = quite good balance (4)
Good management of some resources but some non-influential actors tried to influence the project to their advantage; or no specific counter-influential actors but some resources limiting and preventing from a follow-up project = medium balance (3)
No specific actor tried to influence the project to their advantage but some resources were very limiting for some actors and no strategy found to counter that; or many or powerful actors tried to influence the project to their advantage and resources were not too limiting and no strategy found to counter that = low balance (2)
Very strong constraints in terms of different resources (time, money, knowledge, participation), an actor obstructed the process or an actor even prevented the process from happening and no strategy found to counter that = no balance (1)
Social learning level
Challenge of the status quo of the understanding of the practical problem situation [visible through a change in representations of the situation (the causal relationships, the social norms, the power structures)] + internal challenge of the research question (epistemological and questioning of research objectives and sustainability values) + social sharing of the results amongst researchers and practitioners (by linking scientific reflection, practitioners experience and social experimentation): all present to a high degree or more = extremely good social learning (6)
Challenge of the status quo of the understanding of the practical problem situation + internal challenge of the research question + social sharing of the results: some present to a moderate degree or more and with an average score over the three criteria of high learning = very good social learning (5)
Challenge of the status quo of the understanding of the practical problem situation + internal challenge of the research question + social sharing of the results: all three criteria fulfilled to some degree and with an average score over the three criteria of moderate learning = quite good social learning (4)
Challenge of the status quo of the understanding of the practical problem situation + internal challenge of the research question + partial social sharing of the results: all three criteria fulfilled to some degree, but only weak social sharing of the results (third criterion) = weak social learning (3)
None of the aspects changed, but real collaboration existed to initiate the learning process on the change in understanding of practical problem situation and research questions = very low social learning (2)
None of the aspects = no social learning (1)
About this article
Cite this article
Herrero, P., Dedeurwaerdere, T. & Osinski, A. Design features for social learning in transformative transdisciplinary research. Sustain Sci 14, 751–769 (2019). https://doi.org/10.1007/s11625-018-0641-7
Received:

Accepted:

Published:

Issue Date:
Keywords
Transdisciplinarity

Transformative research

Social learning

Sustainability transitions

Facilitation