Abstract
Sustainability science is a solution-oriented discipline. Yet, there are few theory-rich discussions about how this orientation structures the efforts of sustainability science. We argue that Niklas Luhmann's social system theory, which explains how societies communicate problems, conceptualize solutions, and identify pathways towards implementation of solutions, is valuable in explaining the general structure of sustainability science. From Luhmann, we focus on two key concepts. First, his notion of resonance offers us a way to account for how sustainability science has attended and responded to environmental risks. As a product of resonance, we reveal solution-oriented research as the strategic coordination of capacities, resources, and information. Second, Luhmann's interests in self-organizing processes explain how sustainability science can simultaneously advance multiple innovations. The value logic that supports this multiplicity of self-organizing activities as a recognition that human and natural systems are complex coupled and mutually influencing. To give form to this theoretical framework, we offer case evidence of renewable energy policy formation in Texas. Although the state's wealth is rooted in a fossil-fuel heritage, Texas generates more electricity from wind than any US state. It is politically antagonistic towards climate-change policy, yet the state's reception of wind energy technology illustrates how social and environmental systems can be strategically aligned to generate solutions that address diverse needs simultaneously. This case demonstrates that isolating climate change—as politicians do as a separate and discrete problem—is incapable of achieving sustainable solutions, and resonance offers researchers a framework for conceptualizing, designing, and communicating meaningfully integrated actions.
This is a preview of subscription content, log in to check access.
Access options
Buy single article
Instant access to the full article PDF.
US$ 39.95
Price includes VAT for USA
Subscribe to journal
Immediate online access to all issues from 2019. Subscription will auto renew annually.
US$ 99
This is the net price. Taxes to be calculated in checkout.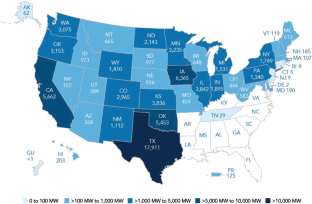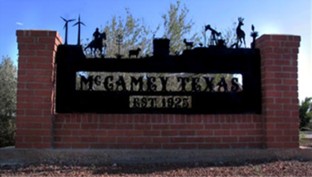 Notes
1.

The green credit incentivizes the purchase of renewable energy and is given legal priority on the power lines. If natural gas generated electricity sets market price on the Texas power grid at 15 cents per kW/hr, then renewable-generated kW/hrs would be sold at the same rate.
References
Adorno TW, Bernstein JM (2001) The culture industry: selected essays on mass culture. Psychology Press, Routledge

Agyeman J (2005) Sustainable communities and the challenges of environmental justice. NYU Press, New York

American Wind Energy Association (AWEA) (2016) Annual wind energy report 2016. http://awea.files.cms-plus.com/FileDownloads/pdfs/1Q2016%20AWEA%20Market%20Report%20Public%20Version.pdf

Bettencourt LM, Kaur J (2011) Evolution and structure of sustainability science. Proc Natl Acad Sci USA 108:19540–19545

Braun-Wanke K, Risch K, Goldberg AM (2015) From knowledge to action—a field report, moving from traditional to transformational teaching and learning. A pilot model for education for sustainable development at Freie Universität Berlin. J Environ Stud Sci 5(4):508–516

Burke K (1969) A grammar of motives. University of California Press, Berkeley

Caldas MM, Sanderson MR, Mather M, Daniels MD, Bergtold JS, Aistrup J, Heier Stamm JL, Haukos D, Douglas-Mankin K, Sheshukov AY, Lopez-Carr D (2015) Opinion: endogenizing culture in sustainability science research and policy. Proc Natl Acad Sci 112(27):8157–8159

Campbell JA (1974) Charles Darwin and the crisis of ecology: a rhetorical perspective. Q J Speech 60:442–449

Carson R (1962) Silent spring. Houghton Mifflin, New York

Cash DW, Clark WC, Alcock F, Dickson NW, Eckley N, Guston DH et al (2003) Knowledge systems for sustainable development. Proc Natl Acad Sci USA 100(14):8086–8091

Cash DW, Borck JC, Patt AC (2006) Countering the loading-dock approach to linking science and decision making. Sci Technol Hum Values 31:465–495

Chaudhry R, Fischlein M, Larson J, Hall DM, Peterson TR, Wilson EJ, Stephens JC (2013) Policy stakeholders' perceptions of carbon capture and storage (CCS): a comparison of four US states. J Cleaner Prod 52:21–32

Clark WC (2007) Sustainability science: a room of its own. Proc Natl Acad Sci 104:1737–1738

Clark WC, Dickson NM (2003) Sustainability science: the emerging research program. Proc Natl Acad Sci 100(14):8059–8061

Clark WC, van Kerkhoff L, Lebel L, Gallopin GC (2016) Crafting usable knowledge for sustainable development. Proc Natl Acad Sci 113(117):4570–4578

Cox JR (2010) Beyond frames: recovering the strategic in climate communication. Environ Commun 4(1):122–133

Crompton T, Kasser T (2010) Human identity: a missing link in environmental campaigning. Environ Mag 23:23–33

Cvitanovic C, Hobday AJ, van Kerkhoff L, Wilson SK, Dobbs K, Marshall NA (2015) Improving knowledge exchange among scientists and decision-makers to facilitate the adaptive governance of marine resources: a review of knowledge and research needs. Ocean Coast Manag 112:25–35

Ehrenfeld JR, Hoffman AJ (2013) Flourishing: a frank conversation about sustainability. Stanford University Press, Palo Alto

EPA (2015) Clean power plan emissions data. https://www3.epa.gov/airquality/cpptoolbox/texas.pdf. Accessed 30 Aug 2015

Evans J, Karvonen A, Raven R (eds) (2016) The experimental city. Routledge

Feldpausch-Parker AM, Chaudhry R, Stephens JC, Fischlein M, Hall DM, Melnick LL, Peterson TR, Ragland CJ, Wilson, EJ (2010) A comparative state-level analysis of carbon capture and storage (CCS) discourse among US energy stakeholders and the public. Energy Procedia 4:6368–6375

Feldpausch-Parker AM, Ragland CJ, Melnick LL, Chaudhry R, Hall DM, Peterson TR, Stephens JC, Wilson EJ (2013) Spreading the news on carbon capture and storage: a state-level comparison of US media. Environ Commun 7(3):336–354.

Fischer F (2000) Citizens, experts and the environment: the politics of local knowledge. Duke University Press, Durham

Fischlein M, Smith TM (2013) Revisiting renewable portfolio standard effectiveness: policy design and outcome specification matter. Policy Sci 46:277–310

Fischlein M, Larson J, Hall DM, Chaudhry R, Peterson TR, Stephens JC et al (2010) Policy stakeholders and deployment of wind power in the sub-national context: a comparison of four US states. Energy Policy 38(8):4429–4439

Fischlein M, Feldpausch-Parker AM, Peterson TR, Stephens JC, Wilson EJ (2014) Which way does the wind blow? Analyzing the sub-national context for renewable energy deployment in the United States. Environ Policy Gov 24(3):169–187

Flyvbjerg B (2001) Making social science matter: why social inquiry fails and how it can succeed again. Cambridge University Press, Cambridge

Funtowicz SO, Ravetz JR (1993) Science for the post-normal age. Futures 25:739–775

Galbraith K, Price A (2013) The great Texas wind rush. University of Texas Press, Austin

Gibbons M (1999) Science's new social contract with society. Nature 402:C81–C84

Gibbons M (2000) Context-sensitive science: mode 2 society and the emergence of context-sensitive science. Sci Public Policy 27:159–163

Guyot, J (2011) Anthropology as a key to sustainability science: an interview with Charles Redman. Anthropology News, April, 1

Hall DM, Lazarus ED (2015) Deep waters: lessons from community meetings about offshore wind resource development in the US. Marine Policy 57:9–17

Hall DM, Silka L, Lindenfeld L (2012a) Advancing science and improving quality of place: linking knowledge with action in Maine's sustainability solutions initiative. Maine Policy Rev 21(1):22–29

Hall DM, Gilbertz SJ, Horton CJ, Peterson TR (2012b) Culture as a means to contextualize policy. J Environ Stud Sci 2(3):222–233

Hall DM, Gilbertz SJ, Horton CC, Peterson TR (2013) Integrating divergent representations of place into decision contexts. In: Stewart WP, Williams DR, Kruger LE (eds) Place-based conservation: perspectives from the social sciences. Springer Press, Dordrecht, 121–136

Hall DM, Lazarus ED, Swannack TS (2014) Strategies for communicating systems models. Environ Model Softw 55:70–76

Hall DM, Gilbertz SJ, Anderson M, Ward L (2016) Beyond "buy-in": designing citizen participation in water planning as research. J Cleaner Prod 133:725–734

Honadle G (1999) How context matters: linking environmental policy to people and place. Kumarian Press, West Hartford

Jasanoff S (2003) Technologies of humility: citizen participation in governing science. Minerva 41:223–244

Jerneck A, Olsson L, Ness B, Anderberg S, Baier M, Clark E, Hickler T, Hornborg A, Kronsell A, Lövbrand E, Persson J (2011) Structuring sustainability science. Sustain Sci 6:69–82

Kajikawa Y, Tacoa F, Yamaguchi K (2014) Sustainability science: the changing landscape of sustainability research. Sustain Sci 9(4):431–438

Kates RW (2011) What kind of a science is sustainability science? Proc Natl Acad Sci 108:19449–19450

Kates RW, Clark WC, Corell R, Hall JM, Jaeger CC, Lowe I, McCarthy JJ, Schellnhuber HJ, Bolin B, Dickson NM, Faucheux S (2001) Sustainability science. Science 292(5517):641–642

Kingdon J (1995) Agendas, alternatives, and public policies, 2nd edn. Harper Collins, New York

Latour B (2004) Politics of nature: how to bring the sciences into democracy. C. Porter, translator. Harvard University Press, Cambridge, MA

Latour B (2010) An attempt at a "Compositionist Manifesto". New Lit Hist 41(3):471–490

Lorenzoni I, Benson D (2014) Radical institutional change in environmental governance: explaining the origins of the UK Climate Change Act 2008 through discursive streams perspectives. Glob Environ Change Hum Policy Dimens 29:10–21

Lubchenco J (1998) Entering the century of the environment: a new social contract for science. Science 279:491–497

Luhmann N (1989) Ecological communication. Translated by J. Bednarz, Jr. University of Chicago Press, Chicago

Luhmann N (1995) Social systems. Translated by J. Bednarz, Jr. & D. Baecker. Stanford University Press, Stanford

Luhmann N (2000) Art as a social system. Translated by Eva M. Knot. Stanford University Press, Stanford

Luhmann N (2012) Introduction to systems theory. Translated by P. Gilgen. D. Baecker (ed) Polity, Cambridge

Mattson P, Clark WC, Andersson K (2016) Pursuing sustainability: an introduction. Princeton

McDonough W, Braungart M (2013) The upcycle: beyond sustainability designing for abundance. North Point Press, New York

McGreavy B, Kates R (2012) Interview with Robert Kates, pathfinder in sustainability science. Maine Policy Rev 21(1):14–21

McNie EC (2007) Reconciling the supply of scientific information with user demands: an analysis of the problem and review of the literature. Environ Sci Policy 10(1):17–38

Miller T, Wiek A, Sarewitz D, Robinson J, Olsson L, Kriebel D, Loorbach D (2014) The future of sustainability science: a solutions-oriented research agenda. Sustain Sci 9:239–246

Murphy JW (1982) Talcott Parson and Niklas Luhmann: two versions of the social "system". Int Rev Mod Sociol 12:291–301

Nisbet MC (2009) Communicating climate change: why frames matter for public engagement. Environ: Sci Policy Sustain Dev 51(2):12–23

Norton BG (2005) Sustainability: a philosophy of adaptive ecosystem management. University of Chicago Press, Chicago

Norton BG, Thompson A (2014) Ethics and sustainable development: the virtues of an adaptive approach to environmental choice. Handbook of sustainable development. pp 105–124

Nowotny H, Scott P, Gibbons, M (2001) Re-thinking science: knowledge and the public in an age of uncertainty, Polity, Cambridge, pp 166–178

Peterson TR (1997) Sharing the earth: the rhetoric of sustainable development. University of South Carolina Press, Columbia

Peterson MJ, Hall DM, Feldpausch AM, Peterson TR (2010) Obscuring ecosystem function with application of the ecosystem services concept. Conserv Biol 24(1):113–119

Pidgeon N, Fischhoff B (2011) The role of social and decision sciences in communicating uncertain climate risks. Nat Clim Change 1(1):35–41

Pielke RA Jr (2007) The honest broker: making sense of science in policy and politics. Cambridge University Press, Cambridge

Polk M (2014) Achieving the promise of transdisciplinarity a critical exploration of the relationship between transdisciplinary research and societal problem solving. Sustain Sci 9(4):439–451

Reid RS, Nkedianye D, Said MY, Kaelo D, Neselle M, Makui O, Onetu L, Kiruswa S, Kamuaro NO, Kristjanson P, Ogutu J, BurnSilver SB, Goldman MJ, Boone RB, Galvin KA, Dickson NM, Clark WC (2016) Evolution of models to support community and policy action with science: balancing pastoral livelihoods and wildlife conservation in savannas of East Africa. Proc Natl Acad Sci 113(17):4579–4584

Roux DJ, Rogers KH, Biggs HC, Ashton PJ, Sergeant A (2006) Bridging the science-management divide: moving from unidirectional knowledge transfer to knowledge interfacing and sharing. Ecol Soc 11 (1)

Salzman J, Thompson BH Jr (2014) Environmental law and policy, 4th edn. Foundation Press, St. Paul

Sandfort J, Moulton S (2015) Effective implementation in practice: integrating public policy and management. Jossey-Bass, San Francisco

Sarewitz D (2004) How science makes environmental controversies worse. Environ Sci Pol 7:385–403

Sarewitz D, Clapp R, Crumbley C, Kriebel D, Tickner J (2012) The sustainability solutions agenda. New Solut J Environ Occup Health Policy 22(2):139–151

Shellenberger M, Nordhaus T (2005) The death of environmentalism. Grist Magazine. Jan 13

Spruijt P, Knol AB, Vasileiadou E, Devilee J, Lebret E, Petersen AC (2014) Roles of scientists as policy advisers on complex issues: a literature review. Environ Sci Policy 40:16–25

Stephens JC, Wilson EJ, Peterson TR (2008) Socio-political evaluation of energy deployment (SPEED): an integrated research framework analyzing energy technology deployment. Technol Forecast Social Change 75(8):1224–1246

Stephens JC, Rand GM, Melnick LL (2009) Wind energy in US media: a comparative state-level analysis of a critical climate change mitigation technology. Environ Commun 3(2):168–190

Stephens JC, Peterson TR, Wilson EJ (2014) Socio-political evaluation of energy deployment (SPEED): a framework applied to smart grid. UCLA Law Review 61:1930–1961

Stephens JC, Wilson EJ, Peterson TR (2015) Smart grid (R) evolution. Cambridge University Press

Swofford J, Slattery M (2010) Public attitudes of wind energy in Texas: local communities in close proximity to wind farms and their effect on decision-making. Energy Policy 38(5):2508–2519

van Kerkhoff L, Lebel L (2006) Linking knowledge and action for sustainable development. Annu Rev Environ Resour 31(1):445–477

van der Leeuw S (2014) Sustainability culture and personal responsibility. Sustain Sci 9:115–117

Varner G, Gilbertz SJ, Peterson TR (1996) Teaching environmental ethics as a method of conflict management. In Light A, Katz E (eds.) Environmental pragmatism. Routledge, London, pp 266–282

Whittemore A (2013) Finding sustainability in conservative contexts: topics for conversation between American conservative elites, planners and the conservative base. Urban Stud 50(12):2460–2477

Wiek A, Withycombe L, Redman CL (2011) Key competencies in sustainability: a reference framework for academic program development. Sustain Sci 6(2):203–218

Wiek A, Ness B, Schweizer-Ries P, Brand FS, Farioli F (2012) From complex systems analysis to transformational change: a comparative appraisal of sustainability science projects. Sustain Sci 7(Supplement 1):5–24

Wilson EJ, Wilson R, Krizek KJ (2007) The implications of school choice on travel behavior and environmental emissions. Transp Res Part D: Transp Environ 12(7):506–518

Withycome-Keeler LW, Wiek A, Lang DJ, Yokohari M, van Breda J, Olsson L, Ness B, Morato J, Segalàs J, Martens P, Bojórquez-Tapia LA (2016) Utilizing international networks for accelerating research and learning in transformational sustainability science. Sustain Sci 1–14
Acknowledgements
This material is based upon work supported by the National Science Foundation: SES Division of Social and Economic Sciences "Collaborative Research: Diffusion of Emerging Energy Technologies within a State Context" Award #0724301. Authors wish to acknowledge Susan Gilbertz, Jamie McEvoy, Luke Ward, Matt Anderson, Rumika Chaudhry, Joel Larson, and the reviewers for comments.
Additional information
Handled by Joshua Farley, The University of Vermont, USA.
About this article
Cite this article
Hall, D.M., Feldpausch-Parker, A., Peterson, T.R. et al. Social-ecological system resonance: a theoretical framework for brokering sustainable solutions. Sustain Sci 12, 381–392 (2017). https://doi.org/10.1007/s11625-017-0424-6
Received:

Accepted:

Published:

Issue Date:
Keywords
Knowledge to action

Transformational sustainability science

Climate-change communication

Wind energy

Renewable portfolio standard

Macro-level theory