Abstract
From 1935 to 2000, the net open water area of Inle Lake in Central Shan State, Myanmar decreased from 69.10 to 46.69 km2, a loss of 32.4% during this 65-year period. Local beliefs are that losses in lake area have been even greater within the last 100–200 years. Various activities, including timber removal, shifting agriculture in the uplands by various ethnic groups, and unsustainable cultivation practices on the low- and mid-level hillslopes around the lake, have been blamed for both historical and ongoing sedimentation. We take issue with attributing loss of lake area to these activities, and propose instead that ongoing "in-lake" and "near-lake" agricultural practices are the main sources of contemporary sediment and loss of open water area. About 93% (i.e., 20.84 km2) of the recent loss in open water area of the lake is due to the development of floating garden agriculture, largely along the west side of the lake. Direct environmental impacts associated with this practice and with other agriculture activities within the wetlands and margins of the lake include sedimentation, eutrophication, and pollution. Whilst the sustainability of hillslope agriculture and past forestry practices can indeed be questioned, a more urgent need is to address these "in-lake" and "near-lake" practices.
Access options
Buy single article
Instant access to the full article PDF.
USD 39.95
Price excludes VAT (USA)
Tax calculation will be finalised during checkout.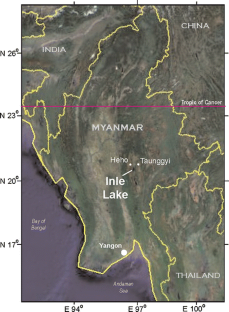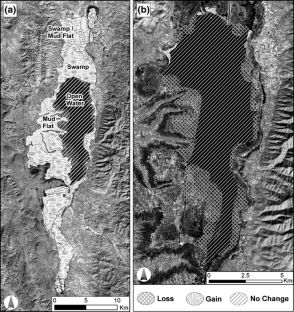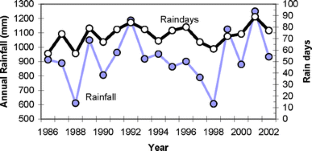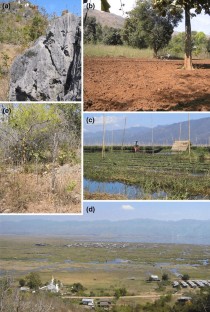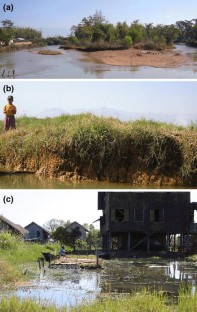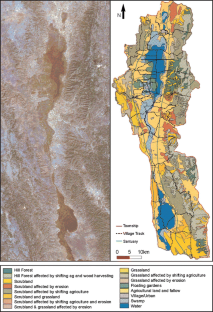 Similar content being viewed by others
References
Asian Development Bank (2006) Myanmar case studies: (1) environmental performance in Mandalay City; (2) environmental performance assessment of Inlay Lake, ADB T.A. No. 6069-REG, prepared by National Comm. Environ. Affairs, Myanmar and Project Secretariat UNEP Regional Resource Ctr. for Asia and the Pacific

Brierley GJ, Murn CP (1997) European impacts on downstream sediment transfer and bank erosion in Cobargo catchment, New South Wales, Australia. Catena 31:119–136

Couchman HJ (1937) One inch sheet (1:63,360) 93 D/14, 1st edn, Southern Shan States, Burma, surveyed 1935–1936, published under the direction of Surveyor General of India (restricted)

Du Y, Cai S, Zhang X, Zhao Y (2001) Interpretation of the environmental change of Dongting Lake, middle reach of Yangtze River, China, by 210Pb measurement and satellite image analysis. Geomorphology 41:171–181

Goswami U, Sarma JN, Patgiri AD (1999) River channel changes of the Subansiri in Assam, India. Geomorphology 30:227–244

Kashio M (2000) Back-to-office report, 21–29 November 2000 Yangoon and Shan State, Myanmar visit, FAO/RAP, Bangkok

Knox JC (2001) Agricultural influence on landscape sensitivity in the Upper Mississippi river valley. Catena 42:193–224

Legesse D, Ayenew T (2006) Effect of improper water and land resource utilization on the central main Ethiopian rift lakes. Quat Int 148:8–18

Lewis CG (1938) One inch sheet (1:63,360) 93 D/15, 1st edn, Southern Shan States, Burma, surveyed 1936–1937, published under the direction of Surveyor General of India (restricted)

Lisle TE (1982) Effects of aggradation and degradation on riffle-pool morphology in natural gravel channels, northwestern California. Water Resour Res 18:1643–1651

Marshall H (1999) Consultancy mission report on natural resources management. UNDP/FAO Consultancy Mission Rep. SPPD - DP/MYA/98/003. FAO, Bangkok

Myo Myint (2000) Report of study on pesticide use control in Inle Lake. UNDP/FAO Report MYA/99/007, Yangon

Ngwe Sint U, Catalan I (2000) Preliminary survey on potentiality of reforestation under clean development mechanism in Myanmar with particular reference to Inle region. Unpublished report by Karamosia Intl., Yangoon

Penny D, Kealhofer L (2005) Microfossil evidence of land-use intensification in north Thailand. J Archaeological Sci 32:69–82

Poesen JW, Torri D, Bunte K (1994) Effects of rock fragments on soil erosion by water at different scales: a review. Catena 23:141–166

Rommens T, Verstraeten G, Bogman P, Peeters I, Poesen J, Govers G, Van Rompaey A, Lang A (2006) Holocene alluvial sediment storage in a small river catchment in the loess area of central Belgium. Geomorphology 77:187–201

Schmidt-Vogt D (1998) Defining degradation: the impacts of swidden on forests in Northern Thailand. Mountain Res Dev 18:135–149

Sidle RC, Sasaki S, Otsuki M, Noguchi S, Abdul Rahim N (2004) Sediment pathways in a tropical forest: effects of logging roads and skid trails. Hydrol Processes 18:703–720

Sidle RC, Ziegler AD, Negishi JN, Abdul Rahim N, Siew R, Turkelboom F (2006) Erosion processes in steep terrain—truths, myths, and uncertainties related to forest management in southeast Asia. Forest Ecol Manage 224:199–225

Spencer J (1966) Shifting cultivation in Southeast Asia. University of California Publications in Geography, vol 19, University of California Press, Berkeley

Su M, Jassby AD (2000) Inle: a large Myanmar lake in transition. Lakes Reserv Res Manage 5:49–54

Vigny C, Socquet A, Rangin C, Chamot-Rooke N, Pubellier M, Bouin M-N, Bertrand G, Becker M (2003) Present-day crustal deformation around Sagaing fault, Myanmar. J Geophys Res 108(B11):2533, doi:10.1029/2002JB001999

Volk P, Heymann J, Saradeth S, Bechstedt HD, Löffler E, Stuurman W, Aiblinger S, Carl S, Küpper A, Lamprecht S, Ringenberg, H, Schönberg A (1996) Mapping and land use planning for watershed management. Final report for the government of Myanmar, Ministry of Forestry, GAF, Munich

Xu J (1991) A study of river channel pattern information recorded by grain size parameters of fluvial sediment. Earth Surf Process Landforms 16:129–142

Yan P, Shi P, Gao S, Chen L, Zhang X, Bai L (2002) 137Cs dating of lacustrine sediments and human impacts on Dalian Lake, Qinghai Province, China. Catena 47:91–99
Acknowledgments
This study was supported by grants to Roy C. Sidle from the National University of Singapore (grant #R−109-000-031-112) and the Japan Society for Promotion of Science (JSPS) (grant #16380102), as well as the JSPS Fellowship that supported Alan D. Ziegler. We thank the following for their assistance during our work at Inle Lake and/or for introducing us to the area: U Mehm Ko Ko Gyi, Takahisa Furuichi, Khaing Wah Wah Maw, Karin Laursen, and U Than The.
About this article
Cite this article
Sidle, R.C., Ziegler, A.D. & Vogler, J.B. Contemporary changes in open water surface area of Lake Inle, Myanmar. Sustain Sci 2, 55–65 (2007). https://doi.org/10.1007/s11625-006-0020-7
Received:

Accepted:

Published:

Issue Date:

DOI: https://doi.org/10.1007/s11625-006-0020-7
Keywords