Access options
Buy single article
Instant access to the full article PDF.
USD 39.95
Price excludes VAT (USA)
Tax calculation will be finalised during checkout.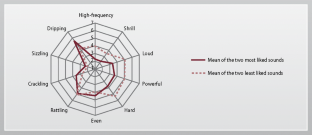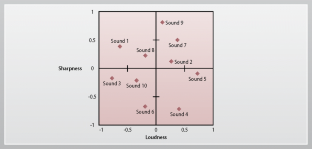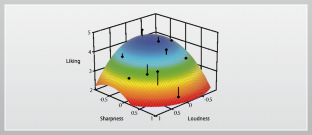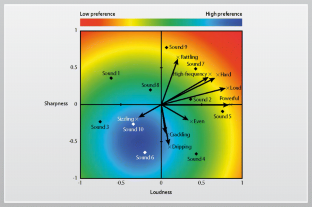 Literaturhinweis
De Leeuw, J./Mair, P. (2009): Multidimensional Scaling Using Majorization: Smacof in R, in: Journal of Statistical Software, 31, 3, p. 1-30.

Ellermeier, W./Mader, M./Daniel, P. (2004): Scaling the Unpleasantness of Sounds According to the BTL Model: Ratio-Scale Representation and Psychoacoustical Analysis, in: Acta Acustica united with Acustica, 90, p. 101-107.

Fastl, H./Zwicker, E. (2007): Psychoacoustics, 3rd. Ed., Berlin, Germany.

Herrmann, A./Landwehr, J.R./Labonte, C. (2011): Verankerung von Markenwerten im Produktdesign, in: Zeitschrift für betriebswirtschaftliche Forschung, 63, p. 189-212.

Kruskal, J.B./Wish, M. (1978): Multidimensional Scaling, Newbury Park, CA.

Lageat, T./Czellar, S./Laurent, G. (2003): Engineering Hedonic Attributes to Generate Perceptions of Luxury: Consumer Perception of an Everyday Sound, in: Marketing Letters, 14, 2, p. 97-109.

Landwehr, J.R./Labroo, A.A./Herrmann, A. (2011a): Gut Liking for the Ordinary: Incorporating Design Fluency Improves Automobile Sales Forecasts, in: Marketing Science, 30, 3, p. 416-429.

Landwehr, J.R./Mcgill, A.L./Herrmann, A. (2011b): It's Got the Look: The Effect of Friendly and Aggressive "Facial" Expressions on Product Liking and Sales, in: Journal of Marketing, 75, 3, p. 132-146.

Russo, K. (2010): Frito-Lay to Scrap Loud Sunchips Bag, abcNews.com (http://abcnews.go.com/Technology/frito-scraps-loud-sunchips-bag/story?id=11806952), accessed: September 11, 2010.

Schifferstein, H.N.J. (2006): The Perceived Importance of Sensory Modalities in Product Usage: A Study of Self-Reports, in: Acta Psychologica, 121, 1, p. 41-64.

Stone, H./Sidel, J./Oliver, S./Woolsey, A./Singleton, R.C. (1974): Sensory Evaluation by Quantitative Descriptive Analysis, in: Food Technology, 28, 11, p. 24-34.

Stone, H./Sidel, J.L. (2004): Sensory Evaluation Practices, London, UK.

Wilms, J./Görmann, M. (2010): Sound Engineering für Elektroautos: Der Ton macht die Musik, in: Süddeutsche Zeitung, January 25, p. 31.

Winkler, I./Cowan, N. (2005): From Sensory to Long-Term Memory: Evidence from Auditory Memory Reactivation Studies, in: Experimental Psychology, 52, 1, p. 3-20.

Zips, M. (2004): Krach, Schnurr, Dröhn: Der Klang der Dinge, in: Süddeutsche Zeitung, October 29, p. 13.
About this article
Cite this article
Knöferle, K. Using Customer Insights to Improve Product Sound Design. Mark Rev St. Gallen 29, 47–53 (2012). https://doi.org/10.1007/s11621-012-0124-7
Published:

Issue Date:

DOI: https://doi.org/10.1007/s11621-012-0124-7
Keywords
Product Sound

Sound Design

Coffee Machine

Quantitative Descriptive Analysis

Fluctuation Strength