Abstract
Play for children is not only a pass time, but children use play to express their emotions and ideas and they also work through problems in their lives spontaneously without the aid of adults. In modern times the opportunities for a group of children to meet and play spontaneously with no organized sports or electronics are diminishing. This article in the journal Zeitschrift für Psychodrama und Soziometrie presents psychodrama games which are a way to offer children a space to express themselves and are inspired by online games and current events. These psychodrama games evolved from play therapy groups in Egypt using action methods and traditional Egyptian group games for children. The article ends with a discussion of psychodrama practices with children and a conclusion on using the heterogenous group format with the psychodrama games.
Zusammenfassung
Spielen ist für Kinder nicht nur ein Zeitvertreib, sondern Kinder nutzen das Spiel auch, um ihre Gefühle und Ideen auszudrücken, und sie verarbeiten darin auch Probleme ohne die Hilfe von Erwachsenen. In der heutigen Zeit nehmen die Möglichkeiten für Kinder ab, sich abseits von organisiertem Sport oder elektronischen Geräten spontan zu treffen und zu spielen. Dieser Artikel in der Zeitschrift für Psychodrama und Soziometrie stellt Psychodrama-Spiele vor, die Kindern einen Raum bieten, sich auszudrücken und die von Online-Spielen und aktuellen Ereignissen inspiriert sind. Diese Psychodrama-Spiele entwickelten sich aus Spieltherapiegruppen in Ägypten, bei denen Aktionsmethoden und traditionelle ägyptische Gruppenspiele für Kinder zum Einsatz kamen. Der Artikel endet mit einer Diskussion über Psychodrama-Praktiken mit Kindern und einem Fazit zur Verwendung des heterogenen Gruppenformats bei den Psychodrama-Spielen.
Access options
Buy single article
Instant access to the full article PDF.
USD 39.95
Price excludes VAT (USA)
Tax calculation will be finalised during checkout.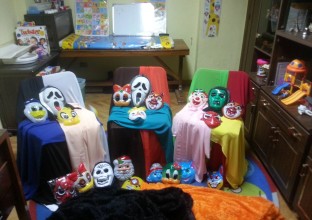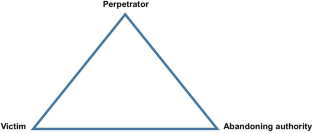 References
Aichinger, A., & Holl, W. (2017). Group therapy with children: Psychodrama with children. Springer.

Blobel, F. (2016). The methods for psychodrama with children in Europe. https://tarashoeva.com/en/the-methods-for-psychodrama-with-children-in-europe. Accessed June 2022

El-Mazahy, H., & Refaat, H. (2023). EAGT international psychodrama course in collaboration with the IAGP Educational Task Force. In The 6th IAGP Regional Conference in Africa, The 5th EAGT International Conference in group psychotherapy and group work: Empowerment and Co-creation, The Guard Hotel.

El-Mazahy, H. H., Gaseau, M., Rakhawy, M., & Sabry, N. (2020). Engaging children in psychodrama: Appropriateness of technique to child development. Forum: Journal of the International Association for Grouptherapy and Group Processes, 8, 78–85.

Frankel, F., & Feinberg, D. (2002). Social problems associated with ADHD vs. ODD in children referred for friendship problems. Child Psychiatry and Human Development, 33(2), 125–146. https://doi.org/10.1023/A:1020730224907.

Gu, B.-M., Park, J.-Y., Kang, D.-H., Lee, S. J., Yoo, S. Y., Jo, H. J., Choi, C.-H., Lee, J.-M., & Kwon, J. S. (2008). Neural correlates of cognitive inflexibility during task-switching in obsessive-compulsive disorder. Brain, 131(1), 155–164. https://doi.org/10.1093/brain/awm277.

Haworth, P. (1998). The historical background of psychodrama. In The handbook of psychodrama. Routledge.

Herrera, G., Alcantud, F., Jordan, R., Blanquer, A., Labajo, G., & De Pablo, C. (2008). Development of symbolic play through the use of virtual reality tools in children with autistic spectrum disorders: Two case studies. Autism, 12(2), 143–157. https://doi.org/10.1177/1362361307086657.

Hudgins, K., & Durost, S. W. (2022). Experiential therapy from trauma to post-traumatic growth: Therapeutic spiral model psychodrama. Springer Nature.

Huitt, W., & Hummel, J. (2003). Piaget's theory of cognitive development. Educational Psychology Interactive, 3(2), 1–5.

Kende, H. (2016). Psychodrama with children: Healing children through their own creativity. Taylor & Francis.

Kirk, K. (2017). Storymaking, psychodrama and happy ever after: Using children's stories to create dramas and find other endings. Zeitschrift für Psychodrama und Soziometrie, 16(1), 95–106. https://doi.org/10.1007/s11620-017-0384-y.

Loveluck, L. (2012). Education in egypt: Key challenges. Universitäts- und Landesbibliothek Sachsen-Anhalt.

Moore, J., Andersen-Warren, M., & Kirk, K. (2017). Dramatherapy and psychodrama with looked-after children and young people. Dramatherapy, 38(2), 133–147. https://doi.org/10.1080/02630672.2017.1351782.

Nasser, M. (1987). Psychiatry in ancient Egypt. Bulletin of the Royal College of Psychiatrists, 11(12), 420–422. https://doi.org/10.1192/pb.11.12.420.

Shapiro, L. E. (2010). The ADHD workbook for kids: helping children gain self-confidence, social skills & self-control. New Harbinger.

Tawadros, S. M. (1956). Spontaneity training at the Dorra Institute, Alexandria, Egypt. Group Psychotherapy, 9, 164–167.

Walters, R. (2017). Fairytales, psychodrama and action methods: Ways of helping traumatized children to heal. Zeitschrift für Psychodrama und Soziometrie, 16(1), 53–60. https://doi.org/10.1007/s11620-017-0381-1.

Zelechoski, A. D., Sharma, R., Beserra, K., Miguel, J. L., DeMarco, M., & Spinazzola, J. (2013). Traumatized youth in residential treatment settings: prevalence, clinical presentation, treatment, and policy implications. Journal of Family Violence, 28(7), 639–652. https://doi.org/10.1007/s10896-013-9534-9.
Rights and permissions
Springer Nature oder sein Lizenzgeber (z.B. eine Gesellschaft oder ein*e andere*r Vertragspartner*in) hält die ausschließlichen Nutzungsrechte an diesem Artikel kraft eines Verlagsvertrags mit dem/den Autor*in(nen) oder anderen Rechteinhaber*in(nen); die Selbstarchivierung der akzeptierten Manuskriptversion dieses Artikels durch Autor*in(nen) unterliegt ausschließlich den Bedingungen dieses Verlagsvertrags und dem geltenden Recht.
About this article
Cite this article
El-Mazahy, H. Psychodrama games: a framework for heterogenous psychodrama groups with children from Egypt. Z Psychodrama Soziom 22, 365–376 (2023). https://doi.org/10.1007/s11620-023-00736-6
Accepted:

Published:

Issue Date:

DOI: https://doi.org/10.1007/s11620-023-00736-6
Keywords
Schlüsselwörter